« 4 Oregon Resources for an Encore Career in a Green Collar Job
Oregon's Hottest Jobs and Valentine's Day Fun in Portland »
3 Simple Ways to Keep Your Sanity During a Job Search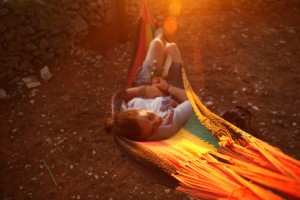 Every job seeker is likely to hit a wall.  For me, it happened while sitting in my local coffee shop on a rare sunny Friday afternoon in December. That week, I'd sifted through hundreds of job postings, written multiple cover letters, and scheduled several informational interviews. 
I kept glancing outside, daydreaming about exploring the Alberta Arts District or going for a hike in Forest Park, but I felt like I wasn't devoted enough to my job search if I didn't stick with it.
Suddenly, it hit me: I moved to Portland because I wanted to explore, to meet new people, and to enjoy the quality of life that Portland's reputation is based on. Despite feeling like I should "stick with it," my productivity had plummeted and continuing my job search was fruitless. The single best thing I could do was to step away and head out to reinvigorate my desire to live in this fun, vibrant city.
While it's important to give your all to your job search, I would argue that it's equally important to find the balance and realize when you need to take a break. Here are three simple tips that helped me stay sane and avoid getting infected with the job seeker's blues:
Go Out and Explore
Whether you recently moved to Portland or you've lived here for years, visiting a new museum, eating at a new food cart, or exploring a new neighborhood can help you keep things in perspective and avoid job search burnout.
Get Some Exercise
We hear this time and time again because it's true: exercising helps us shed stress, improve focus and productivity, and release endorphins that boost our moods. Portland is a great city for biking, running, hiking, or taking any of the multitude of classes offered all over the city. Get moving!
Find a Social Outlet
It's easy to get focused on the job search and put your social life on the back burner. Portland is a social city, and meeting people not only helps you keep a healthy balance during your job search, it may also lead you to your next professional connection. Check out Portland's many Meetups or look for events in the Portland Mercury or the Willamette Weekly.
What are your tips for staying sane and avoiding job search burnout? Comment below!
Image used under Creative Commons from Flickr user Nick WB Dawson