Equity Through Education: Joseph Hernandez's Job Search Success Story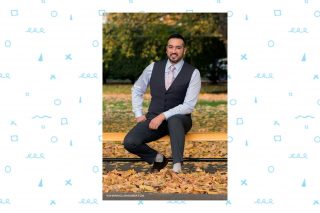 In this job search success story, Joseph Hernandez, the chief human resources officer at the Northwest Regional Education Service District, shares how he found a role with an organization that leads with equity.
What do you do for a career? Who do you work for?
I am the chief human resources officer for the Northwest Regional Education Service District. In my role, I oversee all human resource functions within the district and serve as an advisor to the cabinet leadership. I am also focused on leading our staff's diversification in conjunction with the talent acquisition and retention manager. It is critical to connect with diverse applicants so they may bring perspective in serving our diverse student population across our twenty component districts. We know that diversity is an advantage in serving our students.
In addition, I am responsible for the functions and operations of the Human Resources Department, which has multiple supervisory responsibilities and has a significant impact on the quality of human talent, capacity, and productivity within the organization.
How long did it take you to find this job?
Networking is critical, and I remain very active on LinkedIn. I had a LinkedIn connection to Workplace Change. It's a culturally progressive human resource firm that creates measurable change in America's workplaces. I was recruited by the firm to gauge my interest in the role at Northwest Regional Education Service District.
How did you find your job? What resources did you use? What tool or tactic helped the most?
As indicated, I was recruited by Workplace Change in gauging my interest in applying for the job. After reading the job profile and description, I was immediately drawn to the role as the organization has a great mission, vision, and values. One of the values that resonated with me was equity, as this is core to my values. It is important to understand all forms of diversity, and it is critical to continue to move equity work forward. 
Furthermore, I know that the power of education is limitless, which is why I was drawn to a full-time role in the education system. After much review, I decided to apply and went through the interviewing process. I feel that my understanding of the interview process helped me along the way by showcasing my values and assets in the best way possible. I believe practicing your interview skills is critical, and one can do so by practicing informational interviews as an example.
What was the most difficult part of your job search? How did you overcome this challenge?
From my personal experience as a person of color, it can be challenging to navigate a new job opportunity. For myself, I went through some self-doubt regarding being able to step into the job of chief human resources officer. To be honest, I have not encountered a male-identified Latinx individual in this type of role before. In my career development, I have overcome many barriers in navigating the human resources field. So, in the search process, I became more confident in what I could provide, including my perspective and insight.
Additionally, I felt comfortable in the interview process because I saw diversity on the panel and knew the organization's values aligned with my own. This helped me overcome my doubt. It brought comfort knowing that the Northwest Regional Education Service District is committed to diversity initiatives. 
What is the single best piece of advice you would offer other job-seekers?
My most significant piece of advice that I have received and will share is to remind yourself not to be your own barrier. To continue to persevere even when you need that little extra encouragement. We all have a voice to share and a perspective to bring to the table. In my own experience, I am the first person in my family to graduate high school to go on to earn a bachelor's degree in science and a master's degree in business administration.
I truly believe that one can achieve their goals with the right resources and support systems in place. It is critical that you find a mentor and understand the power of networking with others. Share your values in as many ways as you can to connect to others. I want to inspire individuals through my personal story and always want to continue to advocate and encourage all individuals to achieve their dreams and goals. 
Why do you love your job?
The Northwest Regional Education Service District inspires me because of the leadership, the staff, and the children and families that we serve. I feel fully supported by my organization to continue to grow and develop. Through my role as the chief human resources officer and an individual representative of the communities we serve, I believe that I can make positive and meaningful impacts in many ways.
My biggest hope is that I would inspire tomorrow's future leaders by serving in this leadership role. I love my job because of how we can make meaningful changes in the educational setting by leading with equity. Education is the key to unlimited potential.  
Everyone's job search story is different, but each individual story can inspire and empower others who are on their own unique path. We love to hear how our readers have found rewarding careers in Portland, and we want to share these stories with you to inspire you in your job search and to help us all better understand the local job market!