Taking a Mid-Career Leap: Stephen Marc Beaudoin's Job Search Story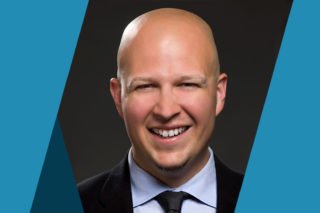 Taking a leap mid-career can be scary, especially when you're looking at new roles across the country. Stephen Marc Beaudoin made it look easy to land a new nonprofit leadership role, but he approached his job search with a clear strategy and an unwavering focus. Stephen has simple-sounding advice for every job seeker to strive for: know yourself and make decisions accordingly.
Here is Stephen's job search story.
What do you do for a career? Who do you work for?
I recently finished a seven year tenure as Executive Director of PHAME in Portland, Oregon, and began in September as the Executive Director of the Maryland Symphony Orchestra (MSO).
How long did it take you to find this job?
I began my job search in earnest in March of 2017, though anyone in or approaching mid-career or later will tell you that you're always on the market, in a sense – and it's true. Every relationship, every event, every published piece, and every appearance is an opportunity to show your skills and attributes to the world, and you never know who's watching. I was offered the MSO position a few hours after completing my final interview, on July 20, 2017.
How did you find your job? What resources did you use? What tool or tactic helped the most?
I took an all-hands-and-all-tools-on-deck approach to my search. That is: I did a little of everything – informational interviews, meeting with recruiters, cold calling, job hunting via LinkedIn, Indeed, ZipRecruiter, and many others – in part to see what would stick and what would produce the best return.
It had been nearly a decade since my last competitive job search, and moving to a new geographic market in DC/Maryland – and also more solidly into a particular lane of nonprofit management – added additional complications and considerations. What helped me most? Being pleasantly persistent and never applying for anything that compromised my nonnegotiables.
What was the most difficult part of your job search? How did you overcome this challenge?
The hardest part, to begin with, was not being lured by the strong brand identity of large nonprofits simply because of their cultural cachet, and the second hardest part – which I got better at as I went along – was reading and assessing organizations between the lines. What employers say is important. How they and their teams, board members, and donors act is even more important. Observing individual and team dynamics, communications styles (even by email), and body language revealed huge insights about how problems are solved, how power is distributed or hoarded, and how folks do or don't work together.
There were several instances where I liked an employer on paper and even by phone, but within a few minutes of being in the room for an in-person interview, knew that it wasn't a right fit for me. Likewise, I knew in the first five minutes of meeting with the MSO search committee that these were my people. It is a feeling that's hard to explain, but we must develop and pay attention to it.
What is the single best piece of advice you would offer other job-seekers?
Know you. Be you. Do you.
Why do you love your job?
I love serving the Maryland Symphony Orchestra because it aligns totally with my core values, and because the people who run and fuel this organization – and I know this already – are just so wonderful. I believe art is a fundamental right, and that our communities are healthier and stronger when everyone has access to the arts and creative expression. And the MSO brings this to life vibrantly through our concerts, arts education, and community engagement programs.
Want to learn more? Connect with Stephen on LinkedIn.