Are Resumes Dead? with Chris Fields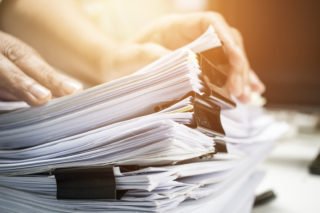 Are resumes useless in the modern age of hiring? Chris Fields argues that the resume is evolving, but it's not dead. While paper resumes are less ubiquitous, there's an essential feature at the core of the resume that professionals still need. We needed resumes decades ago because they were a way to tell your professional story in a brief, succinct way. Today, there are more ways to tell your story through technology, but your resume – both paper and digital versions – is still important. Approach your resume as an important piece of your professional life. It works alongside your professional relationships, volunteer work, organization memberships, and more.
About Our Guest: Chris Fields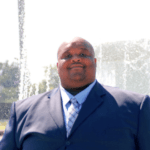 Chris Fields owns and operates The Resume Crusade and has a master's degree in labor relations and human resources from the Ohio State University. He has been featured on Mashable, Monster Thinking, and Oprah.com.
Resources in this Episode:
Transcript
Find Your Dream Job, Episode 129:
Are Resumes Dead?, with Chris Fields
Airdate: March 7, 2018
Mac Prichard:
Hi, this is Mac, of Mac's List. Find Your Dream Job is presented by Mac's List, an online community where you can find free resources for your job search, plus online courses and books that help you advance your career. My latest book is called Land Your Dream Job Anywhere. It's a reference guide for your career that covers all aspects of the job search, including expert advice in every chapter. You can get the first chapter for free by visiting macslist.org/anywhere.
This is Find Your Dream Job, the podcast that helps you get hired, have the career you want, and make a difference in life. I'm Mac Prichard, your host and publisher of Mac's List.
I'm joined by my co-hosts, Ben Forstag, Becky Thomas, and Jessica Black, from the Mac's List team.
This week we're talking about a question we often get at Mac's List: are resumes dead?
Which do you think is more effective at persuading an employer to hire you? Your paper resume or what turns up in an online search? Some people say that online tools make resumes irrelevant. Our guest expert this week is Chris Fields. He says, in fact, the resume isn't dead. It can make a huge difference when used properly. Chris and I talk later in the show.
You probably know that many companies use computers that scan your resume for keywords. Use the right words and you may get an interview. Ben has a list of 500 key words that hiring managers look for. He shares it with us in just a moment.
Many universities, nonprofits, and employers sponsor career fairs. But are they a good use of your time? That's our question of the week. It comes from listener Jayne Morgan in San Jose, California. Becky shares her advice shortly.
As always, let's check in with the Mac's List team.
Ben, you're out there every week poking around the Internet, looking through the nooks and crannies, trying to find websites, books, and tools our listeners can use in a job search and their  career. What have you uncovered this week?
Ben Forstag:
This week I found a handy list of resume keywords to help your resume. We've talked a lot about the importance of keywords in the past. Loading your resume with the right keywords is important because this is what recruiters and applicant tracking systems are really looking for when they read your resume.
When I say "read" I'm really using quotation marks here even though it's a podcast and our listeners can't see that, because most of the time recruiters aren't diligently reading your resume. I think we all know this. I believe the statistic is that they spend 8-15 seconds; 15 seconds might be on the generous side, when they're looking at resumes for that initial screening. In this very cursory review, what they are looking for are specific keywords, the smack-in-the-forehead clear indications that you can do the job at hand.
Keywords are even more important when you're talking about applicant tracking systems. That's like eighty percent of all employers, so a lion's share. These systems are almost entirely keyword based. What they're doing is, they're looking for specific words that the recruiter has said, "This is the important thing I want you to look for." If your resume language doesn't line up with the criteria identified by the job description, you're just out of luck.
You always want to customize your keywords around the job description. I found this really interesting list of frequently used keywords. It came from JobScan which is a resource I've talked about in the past. JobScan is a company where you can put in the job description in one window and your resume or cover letter in the other one and it cross references the two and says, "Yeah, there's great keyword matching here." Or, "You could improve your resume by doing this." It's a way to optimize keywords.
What Jobscan did is they went and searched all of the job descriptions that had been uploaded into their system over the last year and pulled out the top five hundred keywords that they noticed over and over and over again. It's a really cool list, the 500 resume keywords that are going to be most helpful to you.
Mac Prichard:
As you talk Ben, it reminds me of a software package called Ghost, that online communicators use to identify powerful keywords that will help their websites move up in online searches. There are a lot of parallels there, aren't there?
Ben Forstag:
Same idea, where they're saying "This is a keyword that we know a lot of employers are looking for so you want to make sure that you pack your resume with this word." You want to use it appropriately, you don't want to have the word "design" listed four hundred times on your resume, that'd be weird. But you want to be aware that these are the criteria that the recruiter or the ATS systems are looking for.
I'm going to spare you all me reading all five hundred of these.
Jessica Black:
Yeah, that might take awhile.
Ben Forstag:
But I thought, "Let's do something creative here. Let's see how many of the words I can get through in one breath."
Jessica Black:
Fun game.
Mac Prichard:
Okay.
Ben Forstag:
Does somebody have a timer?
Jessica Black:
Sure.
Ben Forstag:
Okay. Here we go. Design, operations, technical, training, sales, marketing, reporting, compliant, strategy, research, analytical, engineering, policies, budget, finance, project management, health, customer service, documentation, content presentation, brand presentation, safety, certification, accounting, regulations, acquisitions, tv instrumentations, strategic direction, law enforcement, call center experiments, technical skills, human resources, business cases, building relationships.
Jessica Black:
Yikes.
Mac Prichard:
Well done, Ben.
Jessica Black:
Yeah, that was amazing.
Ben Forstag:
That was about thirty-five of them.
Jessica Black:
That was about fifteen seconds, twelve to fifteen seconds.
Ben Forstag:
I bet you if I did that every episode, I'd get better and better.
Becky Thomas:
Let's spare the listeners.
Mac Prichard:
Right. Were there any surprises on that list of thirty-five?
Ben Forstag:
I guess call center would be weird, but I guess there's a lot of jobs out there for call center people so that's disproportionately skewing some of the data.
Jessica Black:
That shows your experience in that, because that's a demanding job.
Becky Thomas:
That is true.
Ben Forstag:
Yeah, and it's the kind of job where you need a certain mindset and if you have some background in it you'll probably do better than a novice.
Jessica Black:
Absolutely.
Ben Forstag:
Again, that was about thirty-five of the top five hundred. If you want to hear the other four hundred and sixty-five, check out the url.Again, this is The Top 500 Resume Keywords To Boost Your Resume. It's from Jobscan.
Mac Prichard:
Great, well thank you, Ben. If you've got a suggestion for Ben, and would like to see how much content he can spit out after another breath, we would love to hear from you. Write Ben directly, his email address is info@macslist.org. We'd love to share your idea on the show.
Now let's turn to you, our listeners, and Becky is here to answer one of your questions. Becky, what's in the mailbag this week?
Becky Thomas:
Well Mac, this week, in the mailbag, we've got Jayne Morgan emailing us from San Jose, California. Her question is a pretty simple one, but it got me thinking. She asks:
"Are job fairs worth my time? Any advice on how I should approach employers at a Career Fair?"
Good question, Jane. I feel like, in general, when I first think about job fairs it's something that's maybe a little bit outdated, maybe they're not as popular as they used to be, but they still are going on all the time. They can be a great opportunity! There's dozens, sometimes hundreds of employers in the room, and you know they're all hiring. There's a great opportunity there but it can also be really overwhelming to walk into a room full of booths and branding and people you don't know, strangers.
Jessica Black:
Definitely.
Becky Thomas:
And all kinds of other jobs seekers who are there for the same reason. If you're going to go to a job fair, you need to show up prepared so that you can differentiate yourself from the rest of the crowd and the melee inside the job fair.
If you're going to go, like I said, you should be prepared. If you're going to go in cold and have no idea who's going to be there, what kind of industries and what kinds of jobs and roles that they're hiring for, then it's not really worth your time. Take some time ahead of the job fair, if you've got one that you've scoped out in the next couple of weeks and you have some time to research, do a few things ahead of time to make yourself stand out.
A few tips here; the first one is, you can usually get really detailed information about who's going to be there, what kind of roles, if it's specific to a certain industry.  Check out the job fair website or the event listing, you can do some research online. Check out the lists of employers that are going to be there.  A lot of times they'll also talk about the types of jobs, even specific departments, that are hiring. That's all super useful information for you.
Then, invest some time in researching. Research the companies that you're interested in. I would definitely recommend narrowing down a list of priority organizations and positions you want to target because you're not going to make it to everybody and you're probably not qualified for all of those positions. Make sure you know how to divide  your time while you're there and make the most of it.
I was also thinking you could go a step further by selecting maybe your top three or five opportunities that you really want to make sure that you hit when you go to the job fair and do some deep dive research. I would definitely look up the company on LinkedIn and see who works there. Check out those employees and see if you have any connections in common with them and send them a message. Even better if that someone is in an HR, hiring, recruitment, talent management, type of position, because they might even be there at the job fair. That way you can name drop when you show up at their booth at the fair and that's going to blow them away, that's really going to impress them, and make you stand out in such a great way.
The bottom line for me is, if you know the job fair will be hosting organizations or featuring positions that are in line with what you're looking for, and the big thing is, you're willing to put in the research work ahead of time to get prepared, I think job fairs are absolutely worth your time. You should check it out.
That's my advice for Jane. Good luck. Anyone else have thoughts?
Jessica Black:
Yeah, that was awesome. I do think research is just so important.
Becky Thomas:
Yeah.
Jessica Black:
Research and be prepared. I think along those same lines of what you already mentioned, Becky, that researching who's going to be there. I liked how you mentioned targeting your top three. My advice would be a little bit towards that same area, of check in with yourself and know why you're going. Know what opportunities you're looking for and what job you're looking for. We talk about this all the time, of focusing in on your goals and your career so that you can make the most out of it. I think that is really crucial to be able to walk into the room knowing exactly what you're looking for, and being able to meet some new organizations, but also knowing who to invest your time in. Because if there's five hundred organizations there, you don't have time to talk to every single one of them so you need to be very targeted and very specific and very intentional.
One other thing I would mention would be to, along the lines of standing out, if you have business cards that have your contact information, it doesn't have to be related to an organization. You can make really nice looking business cards from whatever it is, vistaprint, and Moo.com is great. Several other organizations do this, that you can just get some printed that have your name, your phone number, and I would put your LinkedIn handle on there as well.
That's something to leave behind once you have made those contacts and then you're not leaving your whole resume at the events. It's a lot of information, and it's a lot of, again, if you're printing five hundred, which again, don't do that, but if you're printing several that can be a big investment, but if you can leave behind something that they can follow up with on LinkedIn. Then you can email them later and keep the connection going. I would suggest that as well.
Becky Thomas:
Great.
Ben Forstag:
Just building off of what you guys said which was great. In addition to having a target list of people you want to hit up, and knowing what you're looking for in general, have a real, good, solid elevator pitch so that when you're going up and meeting a person, you're giving them who you are, what you're interested, and why you're good at it, in like fifteen to twenty seconds. Because often there are a lot of people there, there are lines of people there, people swarm around the more popular organizations. You need to make it real clear to the recruiter what you're interested in and the clearer you are, the better response you'll get.
Jessica Black:
Absolutely. That's a great point. I didn't think about that and that's really important.
Mac Prichard:
The only thing I would add is building on your point, Becky, and Jessica, about the importance of goal setting. It helps you manage your expectations. When you leave that fair and you have walked into the room knowing that, "Here's the list of companies I want to connect with", whether it's three, five, or ten, and you're able to do that, you're going to feel a sense of satisfaction. You probably aren't going to get a job offer at a job fair, but it does give you the opportunity to begin building relationships and making connections.
Jessica Black:
Absolutely. Yeah, you're not going to walk in expecting to get a job offer, but you can start setting up appointments to make informational interviews or just follow up directly with them later. I think that's great.
Becky Thomas:
Yeah, it's a great way to make a bunch of connections in a short amount of time. If you're prepared you're going to make some great connections.
Mac Prichard:
Good. Well thank you, Becky, and thank you, Jane, for the question.  If you've got a question for Becky, send her an email. Her address is info@macslist.org. You can also call our listener line; that number is area-code 716-JOB-TALK, or post your question on the Mac's List Facebook page.
If we use your question on the show, we'll send you a copy of our book, Land Your Dream Job Anywhere.
We'll be back in a moment. When we return, I'll talk with this week's guest expert, Chris Fields, about our topic, are resumes dead?
We all know that first impressions matter, and the very first thing a hiring manager sees is your cover letter. That letter gives you a make-or-break opportunity to wow an employer. Yet too many job seekers squander this chance. They send a cover letter with typos, a sloppy format, or cut-and-paste text.
Avoiding those rookie mistakes isn't enough to get you an interview. You also have to tell a compelling story. Sounds complicated, right?  In fact, if you follow a few simple rules, you can write a cover letter that stands heads and shoulders above the rest!
I've created a guide that shows you how to do this. It's called Simple Rules for a Winning Cover Letter. Inside, I explain the ideal content, structure, and style that appeal to hiring managers.  And you get examples and templates to follow to write your own winning cover letters. Get Simple Rules for a Winning Cover Letter today. Go to macslist.org/coverletter.
Start transforming your cover letter today. Again, that's macslist.org/coverletter.
Now, back to the show!
Now let's turn to this week's guest expert, Chris Fields.
Chris Fields owns and operates The Resume Crusade and he has a Masters degree in labor relations and human resources from the Ohio State University. He has been featured on Mashable, Monster Thinking, and Oprah.com.
Chris joins us today from Cordova, Tennessee.
Chris, thanks for being on the show.
Chris Fields:
No, thank you for having me, I appreciate it.
Mac Prichard:
Well it's a pleasure. Now Chris, we're talking about resumes this week and as you know, because I know you've tackled this question before, there are people out there who say that in a world full of online communications, particularly with websites, LinkedIn profiles, and Google searches, the old fashioned paper resume is dead. What do you say, Chris?
Chris Fields:
Well obviously I disagree. The resume, I believe is still alive, and takes various forms. Also, it depends on your region, where you're located. I can tell you, Cordova for those of you who don't know, is a suburban of Memphis Tennessee, basically a part of the greater Memphis area and resumes are definitely still vital in this area and in many others, too. I've done resumes for people in other countries as well, England, and Romania, and Canada, and different places. I don't think it's just a matter of them being outdated. I think in some areas they may not be as sought after as they once were, especially if you're talking about a tech community, a thriving and bustling tech community. Maybe they don't ask for it until the end of the process as a formality, but for the rest of us they are very vital and they're still alive.
Mac Prichard:
In your work with your clients, Chris, what benefits do the people you work with see from using paper resumes?
Chris Fields:
Well. it's still one of the best ways to get a conversation with someone, and even in a referral situation, we pretty much know that a lot of jobs are passed around through networks, informal networks, internal networks, friends, things like that, so referrals. But even with that, you have to have a resume. Maybe you've been there before, you ask one of your friends for a resume, and they give you a resume that's pretty bad, and you don't really feel comfortable passing that along. Part of you wants to tell them, "Hey, when was the last time you had this thing updated?", or, "You really need to update this then I can pass it along to the next level."
Resumes are still important in that way, that it gets you an introductory conversation, and also it's a first impression of sorts in some cases. It's very much still alive and important.
Mac Prichard:
I'm a big fan of old-fashioned business cards but that's not going to cut it, is it? The resume just offers a much more complete picture of who you are and what you've done, doesn't it?
Chris Fields:
I believe they still do, and right now, resumes, they get a bad rap, because we see so many bad ones and people think that that's how they have to be. But they don't, they can be a lot better now, and we have a lot of different things you can do with technology and make them look better, more creative. You can also just jazz up your resume visually with just a few little things, but even the content, some of the words and the way we consume information now. Everything is in the 140 to 200 characters so you don't want to have a resume that looks dated with the wall of text, you want to pick it up. Make it look more modern, you can do different things with the fonts as well.
There's lots of different things you can do to add personality to your resume. When I first started writing resumes over five years ago, people didn't want their social profiles on their resume. If they had a Twitter account, or if they had a blog or a website, they didn't want that information on their resume, but now they do. You can get away with putting links and icons to certain things, even to QR codes, but I think that's going away now, that has passed a little bit. At one point I had requests for QR codes to different things that we put on resumes. The resumes aren't dead, they can still be regenerated and reimagined for the new millennial.
Mac Prichard:
Let's talk about the advantages of doing the things that you just mentioned, for example, putting social icons on your resume. How does that help a job seeker?
Chris Fields:
Well I think what it does is, one, it shows that the resume has been updated recently, it shows that this person has invested in their resume to make sure that it looks good, it looks different, and has lots of information that may not come with the average resume that generally categorizes job seekers. I think that visually it helps it to stand out.
I also think that it sends a subliminal message that this person is creative and is open to new concepts. There's subtlety that you can use with design to make statements about where you are and how open you are to new things and doing new things. One of my dear friends, he is sixty years old and his resume is very modern and updated. You probably wouldn't expect that from him being sixty and on the flip side of that, I have some friends who are a whole lot younger, whose resumes look very dated. There's a lot of different things you can do with the resume.
Mac Prichard:
What are some other changes you've seen in your years helping people with their resumes? You mentioned adding social icons and changes in design. What are some of the other new developments and how do they help job seekers, Chris?
Chris Fields:
I'm not sure there's so much new but I have recognized over the years that your resume, the format, should speak to your career level. If you're entry level, your entry level resume shouldn't look like a CEO's resume. I don't mean that just from content, I mean that in format and design in the way that the information is laid out.
You can get away with a little bit more as you move up the ladder and your career develops. What I mean by that is, most resumes start out with the heading, then some type of career profile or statement that explains what this person wants to do. I think we've kind of become accustomed to that. You also see an area, where you put what I call expertise, or strengths, on a resume, but with executives you don't really see that. You see a career statement followed by some major accomplishments. Some top six to ten, major accomplishments over the years.
That's something you don't really see from an entry level or mid level resume, showing what they've done. It's not a functional thing, it's not that, it's pretty much highlighting some things that stand out, running million and billion dollar organizations.
There's different things you can do with the formatting. You can add speaking engagements for those who are CEOs who also get out and do keynote speaking sessions. There's different things you can add to the resume now that maybe people didn't add or do the right way before.
Mac Prichard:
Yeah, I'm really struck by the point you're making because I see a lot of resumes and I'm sure you see ten times as many resumes as I do, but your point here about the versatility of formats is well taken because fifteen or twenty years ago, candidly, the format was almost always the same. There might be a professional objective, experience, education, no matter where a person was in their career. I think there's a lot more opportunity because of that versatility in format today.
Chris, one thing that struck me when I was reading your blog preparing for the interview was, you say that resumes are really a starting point, not a destination. Could you talk more about that?
Chris Fields:
Yeah, so resumes are part of the package. For this whole job search thing to really work well, you need a resume, you need a network, and you need to have good interview skills. You also need to know what you want to do with your career. I have some clients who I have to help figure out where they want to go next and how do we get them to that next point. Believe it or not, the resume, just by the language, can help you with that. If someone wants to be a manager, they feel like they're ready for that next step, well then your resume needs to show that you've done some management at some point. Even if your title is not manager, maybe you've lead a team through a successful project, that needs to be on there.
The resume is a starting point, but it's not the end because you need to, like I said, for it to really work well, for the perfect storm, for everything to come together having a resume, having a network of trusted people that you can email your resume to and say, "Hey, I'm looking for the next opportunity," or "It's time for me to accept a new challenge." That's big. Being able to put that resume along with a nice summary on your LinkedIn profile. Those things are big, being able to go out and get off the computer, go out and network, and have your resume where you can easily shoot it through an email or pass it along to someone however you want to do that.
But networking is big, and like I mentioned earlier, I've had people call me and say, "I was going to refer my friend to this job, but their resume was so terrible. Can you help them out?" That is a real thing that happens and people don't realize that. Their resume, even if they've been lucky in their career and never had to have one, I've had several clients that never had a resume ever in twenty, thirty years. Well, now they're coming to me because they need one because it's time for the next step. Everybody is telling them, "Hey, before I can help you out I need a resume." It's the first step but having that network is just as big. Of course there are going to be situations where people are getting jobs without a resume; it happens a lot, especially again, going back to the tech industry, but other industries as well. Construction, or logistics, where if you know a good person who can do this work they may say, "Okay, I trust your judgment. Bring them along." But for those who are not able to make that happen, you definitely want to invest in your resume, and build your network, and know how to go out and have a conversation with people about what you want to do and your strengths, and be able to comfortably deliver an elevator pitch for your career.
Mac Prichard:
It's an excellent point because I think many people think that if they do get the resume right, that's the end of the journey and they simply have to distribute it. I know too, Chris, that you're a big believer in the importance of personal branding and sharing that brand via online platforms. Can you tell us more about that and how that connects to people's resumes?
Chris Fields:
I try to tell people all the time, I used to do a lot of work here in Memphis with a local college, but that college isn't around anymore, but I used to do a lot of work with the classes and I would talk to them about how it's never too early to start learning, you don't have to wait until you finish your program to get on Twitter and learn what's going on. I know Twitter gets a bad rap, it's in the news a lot, but trust me, every industry has a community online. In fact, I'm going to get this stat blundered a little bit, but it's something like every Fortune 500 company has at least one Twitter account, at least one.
Mac Prichard:
I think that's absolutely right.
Chris Fields:
Some of them have several. To be able to create for yourself a professional profile on Twitter, follow the companies and the people who are doing what you want to do, looking at the things that they are doing, because new information doesn't break in college first. It breaks online first now. It breaks online and then it's added to a program later. I know schools that are just now adding social media to their HR program; social media has been out for over twelve years now.
It's important to remember that personal branding, learning what you want to do, and being an expert starts early. You don't have to wait until you finish your degree. You can go out and start building your own equity now.
Mac Prichard:
Excellent. Well Chris, tell us, what's coming up next for you?
Chris Fields:
I've been featured in a book called Rip the Resume, by Torin Ellis. Now Torin Ellis is a diversity inclusion ambassador and he wrote a book about why you wish that we didn't need the resume to secure a job but he also understands that it's important. That's why he reached out to me to be featured in the book. It's a really good book, it's helped a lot of people, that's one thing I'm working on.
Then continuing to observe the resume landscape, figuring out what's next, and trying to stay ahead of the curve to offer my clients the very best services possible.
Mac Prichard:
I know you have a lot of useful content about resumes, and other job hunting and career subjects on your website. People can find it by visiting resumecrusade.com.
Chris, thanks for joining us this week.
Chris Fields:
I appreciate it, once again, thanks for having me.
Mac Prichard:
It's been our pleasure, take care.
Chris Fields:
Thank you.
Mac Prichard:
We're back in the Mac's List studio. Tell me, team, what's your reaction to my conversation with Chris? What are key takeaways you got from that?
Becky Thomas:
I thought it was great. I thought that his point about the resume being part of a larger professional ecosystem… I think he said, the resume is a starting point but it's not the end.
Jessica Black:
I loved that too.
Becky Thomas:
Yeah.
Mac Prichard:
I did too.
Becky Thomas:
You have to have the resume, it brings your whole professional story together in a succinct way, or it should, and you need it for referrals and things. I haven't printed out my resume in years probably, but I always have it updated and it's in a document ready to print if I need it.
Jessica Black:
For sharing or emailing.
Becky Thomas:
It's more for being attached to emails yeah, things like that. I think that the traditional resume that's like printed on nice paper might not be as big of a thing anymore, but you still need a resume.
Jessica Black:
Absolutely. I think that's huge. I liked also, how you were saying, I liked his point about it being a starting point and not a destination and his emphasis on making sure that you're still networking. I know you referenced this, Mac, just because you have your resume done and completed and ready to send or print, doesn't mean that you can just sit back and wait for jobs to come to you. You still have to develop those networks and that sort of thing. Develop those opportunities to be able to give that resume out. I think that was really important for him to showcase.
Mac Prichard:
I do too, because I think everyone around the table has had this experience, a job seeker will contact us and say, "I'd like to get feedback on my resume", and you look at it and you typically all say, "I'll look for typos, emphasizing accomplishments and results." Then, for many people, the meeting is over. To Chris's point, the resume is just a start, it's a way to work with your networks and be clear about your goals and share your story. It's not about capturing all of that on a piece of paper and then you're done.
Jessica Black:
Absolutely, yeah.
Ben Forstag:
That kind of echoes something that one of our previous guests, Jenny Foss, says about resumes, where she calls it your "chief marketing document" and it serves one function, which is to get you the interview. So many people I know think, "If I can just get the perfect resume then the job is mine." No, that just gets you to the next step in the process.
The other thing I was going to add was, I cannot imagine not having a resume or getting a job without it. Even when you're working through that hidden job market, of learning about jobs and getting interviews through connections, someone's always saying, "Send me your resume." It's like the baseline of your professional history there. But I think in some industries like in tech where people are getting poached out of other companies, they don't even need a resume. That's like a different world in my mind.
Jessica Black:
It definitely is. One other thing, that what you were mentioning brought up for me, that I wanted to share, I liked also that he reiterated being clear. That your resume helps you be clear about what goals you're going out for. I know we talked about this at that beginning of the show briefly, and we talk about that on most shows, but I think that was really important to reiterate. You have to be clear about what you're wanting even if you don't have that objective statement, which is a topic that I know people go back and forth on. I think it's just whatever feels comfortable for you but you do have to know what kind of job you're looking for. It can't just be a serve all, general resume because like Ben was saying before, with the keyword searches and things like that, it's going to help you get your foot in the door if you're very clear about what you're going for.
Mac Prichard:
Alright, well there you have it. Can I say it's a consensus of the group that resumes, in fact, aren't dead?
Jessica Black:
Not dead.
Becky Thomas:
Just evolving.
Mac Prichard:
Okay, do you agree, Ben?
Ben Forstag:
Their demise has been prematurely announced, yes.
Mac Prichard:
Alright, well like peanut butter and jelly, what goes together with a resume but a cover letter? When you're putting that cover letter together you want to make it perfect, so don't forget to get your copy of Simple Rules For Winning A Cover Letter today. Go to macslist.org/coverletter. Again, that url is macslist.org/coverletter.
Join us next Wednesday when our special guest will be Dalena Bradley. She'll explain How To Make A Hiring Manager Like You.
Until next time, thanks for letting us help you find your dream job.