Networking with Intention: Stephanie Raso's Job Search Success Story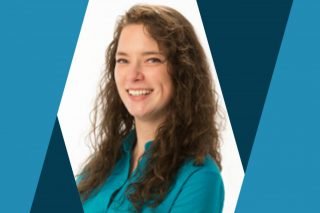 Stephanie Raso found her job primarily through networking and volunteering. Despite being nervous about networking in the beginning, Stephanie stayed committed to an active approach to tap into the hidden job market and found new opportunities. Stephanie emphasizes the importance of knowing your limits, and when it's time to take a break and find time for self-care during a job search. Stephanie also shares how networking with intention will serve you better than randomly gathering business cards.
What do you do for a career? Who do you work for?
I work in human resources for a non-profit called Youth for Tomorrow in Virginia.
How long did it take you to find this job?
I wouldn't say I necessarily found this role, I would say it found me; I heard about the job opening through a connection of mine.
Last year in 2018, I found myself unexpectedly on the job market when the company I had been working for hit financial challenges. After I lost my job I decided to hit the ground running, and started volunteering extensively with my local Society of Human Resources (SHRM) Chapter and studying for my aPHR certification. Through this volunteering work, I met a woman who worked for Youth for Tomorrow. We connected at a Volunteer SHRM Leadership Conference and stayed in touch.  
I landed an HR role with another company in 2018, but it wasn't quite what I had been looking for. Then in late 2018/early 2019 my connection reached out to me and indicated there would be an opening in their HR department soon. My connection at Youth for Tomorrow immediately thought of me as she knew I was looking for a new opportunity. I interviewed for the position in early Spring and started my new job as an HR Generalist I in March 2019 at Youth for Tomorrow.
How did you find your job? What resources did you use? What tool or tactic helped the most?
I found my job through volunteering and networking. I remember I used to dread networking and never felt like it worked. But I kept giving it a shot, it seemed like everyone I talked to would say they got their job through a connection and through networking. I figured I had nothing to lose and everything to gain, so why not network and volunteer!
What was the most difficult part of your job search? How did you overcome this challenge?
The most difficult challenge was PATIENCE! I have learned it can take time to build strong connections and land a job, and usually it takes longer than you want it to.  Sometimes it can be exhausting, but I have discovered with the challenge of job hunting and networking to make sure to take care of myself. Do things that allow you to recharge, whatever that might be. In my case it is going for walks or hiking, doing yoga, or reading a good book.  In the end if you put in the hard work you will succeed, just don't forget it will take time and to take care of yourself in the process.
What is the single best piece of advice you would offer other job-seekers?
Besides having patience, I would say network with intent! Don't go to a networking event and toss business cards at just anyone who will talk with you. Try to cultivate connections, offer to help someone who you are networking with. Ask them what challenges they are facing and lend a hand or connect them with other people or resources, if possible.
Why do you love your job?
I love my job because HR can have a major impact on the success and wellbeing of a company, and I love being a part of that. If you take care of your employees, they will help your company be successful.