Change Sectors, Help Others: Scott Clemans' Job Search Story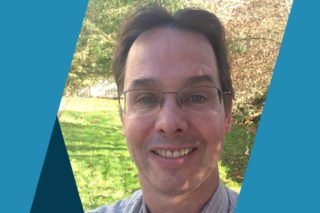 Everyone's job search story is different, but each individual story can inspire and empower others who are on their own unique path. After 20 years in government, Scott Clemans embarked on a career transition into higher education. Here's Scott's story.
What do you do for a career? Who do you work for?
I recently joined Clark College's Career Services Department as their Employer Relations Specialist. My main focus is working with area businesses and other organizations to identify and fill jobs, internships and other career development opportunities for Clark College students, alumni and community members.
How long did it take you to find this job?
Seven months.
How did you find your job? What resources did you use? What tool or tactic helped the most?
I spent over a decade in the federal government, where application and hiring practices are very different and the public relations function often lags one or more generations behind current industry standards. I engaged a job coach to help me update and modernize my resume, cover letter, LinkedIn profile and other materials; pinpoint the sectors and positions best suited to my experience and passion; and craft compelling case studies that highlighted my experience in a way that made sense to non-federal hiring organizations. (Thanks, Aimee Levens!)
What was the most difficult part of your job search? How did you overcome this challenge?
The hardest part was being a finalist for so many high-level and quality positions. Coming so close over and over was emotionally draining. The vocal support of my family, friends and especially professional peers was a big help keeping my confidence and spirits up. I was especially gratified by the positive feedback and constructive criticism offered by so many hiring managers.
What is the single best piece of advice you would offer other job-seekers?
This is shamelessly stolen from a networking contact: A manager has specific "pain points" s/he needs to be relieved by filling a vacancy. You have to identify those pain points and clearly articulate how you're the best remedy.
Why do you love your job?
I am passionate about the power of education to solve problems and improve our well-being. I know from personal experience, however, that it can be difficult for students to understand how to put the passions and talents that often blossom in school to best use later in life. I've only been in my current role a few weeks, but I believe that college career services departments play an important role in helping students make those connections, and I look forward to introducing the students of the Penguin Nation to the Portland metro area workforce, and vice versa.