The Power of Your Network to Drive New Career Directions, with Mariana Lindsay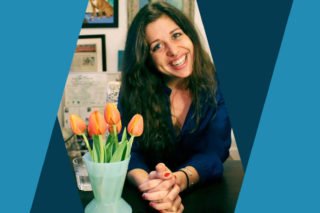 Job searching can feel difficult if you're approaching it alone. One way to go farther in your job search is to team up with friends, coworkers, and mentors to lighten the load, get their advice, and make your job search journey more bearable. On this bonus episode of the Find Your Dream Job podcast, I chat with Mariana Lindsay, who is the the urban rural connection coordinator at the American Leadership Forum of Oregon. Learn more about Mariana's career and get her job search advice in her Q&A below, part of the Mac's List Success Stories series.
Transcript
Find Your Dream Job, BONUS Episode 06:
The Power of Your Network to Drive New Career Directions, with Mariana Lindsay
Airdate: August 13, 2018
Mac Prichard:
This is Find Your Dream Job, the podcast that helps you get hired, find the career you want, and make a difference in life. I'm Mac Prichard, founder and publisher of Mac's List.
To get your dream job you need clear goals, great skills, and a good network. You also have to know how to look for work. One of the best ways to get good at job hunting is to talk to people who do it well.
That's why once a month on our show, I interview a Mac's List reader who found a job they love. Our guest shares how they did it and offers their best job search tips.
Our guest today is Mariana Lindsay. She's the Urban Rural Connection Coordinator at the American Leadership Forum of Oregon.
Mariana believes in the power of reaching out to people for advice. She encourages others to return the favor whenever possible. In an article you can find on the Mac's List website, Mariana credits strong relationships in her network with helping her "get unstuck" from her own professional bubble. Those sames ties helped her discover a rewarding new career.
Mariana, thanks for being on the show.
Mariana Lindsay:
Yeah, thanks so much for having me.
Mac Prichard:
You're the Urban Rural Connection Coordinator at the American Leadership Forum of Oregon. I want to hear more about the job and what you do, but let's start with this question, why do you love your job?
Mariana Lindsay:
Yeah, I think for a few different reasons.
One, I love the kind of work where you're taking on something really big and thorny and you're trying something new and innovative around it. Sometimes that's a little bit messy, but I think it's some of the most exciting work out there. We've heard so much about the urban/rural divide in our state and in our nation and I thought it was such a refreshing perspective to think about those connections. How are you bringing together leaders across this state? To not think about what divides us but what unites us.
I got that chance. I got to travel the state in the program that I helped to create and run, and work with leaders from Baker, to Medford, to Lincoln City, to hear about how we can help more communities thrive by coming together.
Mac Prichard:
I want to talk about your job search in a moment but many of our listeners are outside of Oregon. They're all across the country and the world. Many people, when they think about Oregon, they probably think of Portland, the big city. Can you quickly paint a picture of the state and why rural communities are such an important part of this place?
Mariana Lindsay:
Yeah, that's a great question.
Because I think it is so much a part of our reputation, Portland is at the very tippity top, in the Northwest corner of Oregon. Oregon is actually a very large state in terms of land mass. A little less than half the population who are in Oregon live outside the Portland metro area. All across that state we have desert, we have mountains, we have ocean. Geographically, we have it all which makes for a really diverse series of perspectives and communities across our state. Many of them are pretty small; we don't have very many major cities, or I should say major cities as a relative term. Compared to Portland, most of our spaces are much smaller.
I think that Oregon is so much wider than what we initially think when we think of Portland. You really have to get out there and explore it.
Mac Prichard:
I know your job lets you do that.
Let's talk about your search and how you got this position. What was the biggest challenge you faced when you were looking for work?
Mariana Lindsay:
I think for me, it was the combination of feeling really uncomfortable with not knowing my next step. I had been at the Center for Women's Leadership for five years; I spent a year helping them as their interim executive director, navigating their search for a new executive director. It was very excited but it was critical to me that I was very present in that process. I wasn't interested in starting my job search until I was clear that they were settled on their new path. I had so much love for that organization, I wouldn't have had it any other way. They have an amazing new executive director, Tracy Rasty, but because of that, I didn't have a next landing place.
That was new for me. I typically always had that next job I was going into. That made me feel vulnerable, even though it was a decision that I actively made, and I think also, the paths can seem limitless.
Mac Prichard:
A lot of choices on job boards, aren't there?
Mariana Lindsay:
I didn't even know where to begin. Should I be an ice cream scooper? Should I work in tech? Should I go back to the nonprofit? Should I work in government? I think there's paralysis analysis that happens too. You're vulnerable and you have paralysis analysis. It can be a dangerous cocktail where you don't know where to begin and your confidence is a little shaken.
Those were the two hardest parts.
Mac Prichard:
You left your last position on great terms, you felt good about what you accomplished there. You set up your successor for success, but you didn't have a position. What made the biggest difference in your success as you looked for that next gig?
Mariana Lindsay:
I did a couple things.
One, and this is a privilege that I have and I know a lot of people don't, but knowing I was going to do that six to eight months before I did, I spent a fair amount of time budgeting out and saving the money to know that I had a pretty significant cushion. Knowing that if I didn't have enough to pay my expenses, I would get nervous and take the very first thing that came across my path. I did that.
I also set up a couple contracts with…One actually with my former employer, and then I ended up working for my brother. He owns an auctioneering company. I was an emcee. I had a couple things that made me feel like I was still in the professional space and I had some money coming in every month.
I'm on the board of the ACLU of Oregon; I stayed very active on that board. I tried to actually ramp up the work I was doing because I knew that I would have the time and I really care about what they do. I knew that staying busy, staying in those professional spaces, whether it was on a board or in a contract, was really important for me.
That's how I made myself feel a little more stable in the transition.
Mac Prichard:
In your article for the Mac's List website, you talk about the power of reaching out to people in your network and asking them for advice. Tell us more about how that helped.
Mariana Lindsay:
Yeah, I think this is one of the most critical things I've done in every job transition I've made. I think that yeah, sometimes you get really lucky and can throw your resume into the pool then get that job. But so much of the way we connect and the way we find legitimacy is when someone knows us and can vouch for us, and can even tell us when something exists. A lot of it is that too, that there's so much out there, that to even know what would fit with your skills, what team you would fit with. So much of it is you deciding relationally if you want to spend your time with those people and if they want to spend their time with you. It's an intimate relationship when you have to spend nine hours a day or whatever it is with someone, a group, a team.
I am pretty strategic about mapping out my networks. I look at a couple different…I look at my professional…I used to look more at my education, I don't do that so much anymore because I went to school in another state, but I know for some people that's really valuable. I worked with Portland state students and I encouraged them to do that, with professors. I also look at friend and family connections.
I started to think about the sectors and spaces that I wanted to be in and then I just free-write names, "Okay, I know that my friend's boyfriend actually works in this space. I'm going to offer to buy him a cup of coffee." I'm most comfortable offering to buy someone a cup of coffee, just because then I feel like I'm giving something. Again, that's a place of privilege, if you can budget out twenty bucks a month to do that.
Then I would set myself a goal. I would say, "I'm going to meet with two people this week. I'm going to sit down and I'm going to tell them, 'This is what I'm looking for. Do you know anything in this space? This is what I'm excited about.'" A lot of it's dead-ends, and sometimes it's a dead-end that turns into the right thing three months later. You just don't know, but now someone knows that you're looking and they can help you know what's out there.
Mac Prichard:
Do you have any other questions you generally ask people when you sit down for coffee? Do you have specific requests? How do you plan for a conversation like that? I imagine each one is different.
Mariana Lindsay:
Yeah, I try to be really thoughtful. I want to make really good use of someone's time. Some people I know really well so I don't have to plan as much because I know their background, but I think it's really important to look into someone's background. Not just what they're currently doing, but who they are holistically. Did they do this work fifteen years ago that you are interested in that maybe they could cue you into that network? Are they on a board? Are they volunteering for an organization that you want to be connected to?
I think really looking through someone's background, so that you can ask them about the experiences and expertises that they have that are relevant to what you're interested in. Then I prefer to see where the conversation goes. I know some people want to say, "Okay, make sure that that person connects you with two other people." For me, I'd rather it be organic and if there's the right fit, where someone says, "You know what? Now that you mention that, you really need to talk to x,y,z." I let it happen there.
Then sometimes. I allow it to kind of sit and maybe like a week later they reach out to me and they say, "You know I've been thinking about it more…" Because people just have different styles and some people just don't like being put on the spot. That's what works for me and I've been lucky enough that since I've been in the professional space for about ten years, I feel like there are people I can call on and I also do reciprocate. When someone reaches out to me, I make sure that I get it right on my calendar. That karma goes a long way.
Mac Prichard:
Yes. Now, what didn't work during your search, Mariana?
Mariana Lindsay:
Well, I certainly didn't get every job I applied for.
Mac Prichard:
I think that's pretty common.
Mariana Lindsay:
It's common but I think it's important to remember. I think that so oftentimes, we see the end of someone's job search and we forget that they've had the same struggles that we've had. They've applied for jobs they didn't get interviews for, they've applied for jobs where no one even emailed them back. I think that's important to remember.
I think for me, it was staying grounded in what I wanted. I continued to have those thoughts of, "No, I just need to get a job because if I don't have a job for too long, then maybe people will think that I've been out of the game for too long." All those little nagging doubts that come up.
That was a struggle for me, which is why I kept…I think I talked about this in the article, but why I kept running, why I kept seeing people, I kept bouncing off what I was thinking with professional mentors and friends, to get those checks. "Is this right? Am I really a failure?" I think it's important to ask those questions.
Mac Prichard:
You looked at a lot of job postings in your search. When you saw the one for the position you have now, at the American Leadership Forum of Oregon how did you know that was the right one for you?
Mariana Lindsay:
I was lucky enough to get to meet with the team because I think that really matters. I saw the position and it excited me. I've done leadership development before but this was something new with a very different group of people around a different topic. It meant that I would get to travel, and really sink my teeth into some of the data that excited me, too, in this dialogue about division and connection.
Once I'd had the initial meeting, I asked to meet with the whole team. It's a small team, it was only four of us around the table at the time, but I knew how important that was, too. The work can excite you but you have to have the right fit with one another because those are your compatriots. That was really helpful and I loved all of them and thought, "Alright, let's do this."
There's no perfect job. I think this is one of the struggles; we think we have to take the "perfect" next step…we continue to take steps. You probably won't have this job forever; you'll have lots of different interactions of your career and time to explore. If there's ten things that you want to explore and you get to explore two of them in this job, great, then you can explore two more in the next one.
Mac Prichard:
Yeah, I know you're about ten to fifteen years into your career and we've known each other professionally for some time. You've had different roles; fundraising, political organizing, and now, your last positions have been about leadership development.
Mariana Lindsay:
Yeah.
Mac Prichard:
Yeah.
Mariana Lindsay:
I've worn some different hats. None of it's been boring.
Mac Prichard:
That's great. What is your number one job hunting tip for our listeners, Mariana?
Mariana Lindsay:
I don't want to belabor it but I think finding those networks that you can tap into. Even if you feel like, "Ah, I don't know anyone." Sit down and give yourself some space. There's someone you can reach out to that can give you another access point. I think that so much of really thinking about your next job is getting access to those new spaces and those new circles.
I think that also it's okay to be a little uncomfortable. If there is a nonprofit that you've dreamed of working for, well, go to one of those events. Start talking to people, give yourself the goal of, "I'm going to meet three people at this event, then I can walk out." Or my favorite, bring a buddy. It's totally fine to bring a buddy, tell them what you want them to help you do, and go out and do it at one of those events. Without trying, it'll never work out.
Mac Prichard:
Excellent advice. Thank you, Mariana, for sharing your story. To learn more about her job search, visit macslist.org/stories and check out the Mac's List website for dozens of other success stories.  Every Friday, we add a new interview with a Mac's List reader who has found their dream job.  Again, go to macslist.org/stories.
In the meantime, thank you our listeners for downloading today's bonus episode of Find Your Dream Job.