Why Your Professional Bio Matters More Than Your Resume, with William Arruda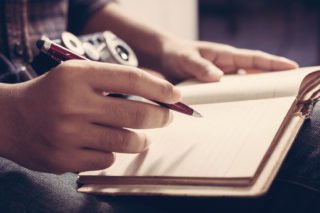 When you apply for a job, your competition is probably pretty similar to you in terms of experience, expertise, and credentials. But we all have something unique to offer, and that's what you should sell in your professional bio. Tell your story in your bio! There's no other story like it, and it will help you stand out from the crowd. On this episode of Find Your Dream Job, William Arruda explains why your biography matters more than a resume.
About Our Guest: William Arruda
William Arruda is credited with turning the concept of personal branding into a global industry. One of the most sought after speakers on the topic, he has delivered hundreds of keynotes in 27 countries on six continents.
Combining 25 years of branding experience with his passion for people, he founded Reach, the global leader in personal branding with representatives across the globe. William's latest book, "Ditch. Dare. Do!" has been called the instruction manual for career success. He is also the author of "Career Distinction: Stand Out by Building Your Brand."
Resources in this Episode:
Transcript
Find Your Dream Job, Episode 136:
Why Your Bio Matters More Than Your Resume, with William Arruda
Airdate: April 25, 2018
Mac Prichard:
Hi, this is Mac of Mac's List. Find Your Dream Job is presented by Mac's List, an online community where you can find free resources for your job search plus online courses and books that help you advance your career. My latest book is called Land Your Dream Job Anywhere. It's a reference guide for your career that covers all aspects of the job search, including expert advice in every chapter. You can get the first chapter for free by visiting macslist.org/anywhere.
This is Find Your Dream Job, the podcast that helps you get hired, have the career you want, and make a difference in life. I'm Mac Prichard, your host and publisher of Mac's List.
I'm joined by my co-hosts, Becky Thomas and Jessica Black, from the Mac's List team.
This week, we're talking about why your bio matters more than your resume.
By the time a hiring manager sees your resume, they may already have Googled you. You probably made your first impression with what you said about yourself in your LinkedIn profile and on other sites that pop up in an online search.
Our guest expert this week is William Arruda. He says that your biography matters a lot more than a resume. William explains why and shares his tips for writing a great bio later in the show.
Speaking of resumes, Becky has found a new way to present yours. It's a set of templates from Prezi. This new tool lets you tell your career story in a visually compelling way. Becky shares more in a moment.
You take a job with an employer with a poor public reputation. You do this because you need to pay your bills. Later in your career, you worry that including the company's name on your resume may hurt your own reputation. How should you talk about this job without criticizing your old employer? That's our question of the week. It comes from listener Kelli Baldwin in Portland, Oregon. Jessica shares her advice shortly.
As always, let's first check in with the Mac's List team.
Let's turn to Becky Thomas, who is out there every week searching the nooks and crannies of the Internet on your behalf, looking for websites, tools, and books you can use in your job search and your career.  Becky, what have you uncovered for our listeners this week?
Becky Thomas:
This week I'm thinking about the whole resume versus professional bio. I think that a big challenge for job seekers is getting through that initial screening process. When you submit a job application, some hiring managers will screen out otherwise great candidates that didn't meet one of the required qualifications, if it's a really formal process, but most are screening resumes with a couple of key questions in mind. I would say, "Could this person do the job?" and also, "Who is this person and why do they want this job?"
There's many really smart, capable, highly-skilled professionals who really struggle to tell their own story, especially relating their story to the job that they're applying for, to answer that key, "Why are you here?", question.
One problem in the traditional job application process is it's traditionally really formalized and dry. More employers are realizing that, I think, and they're more open to more creative job applications, that may not just be a pdf of a resume or a pdf of a cover letter, like a work sample or something like that. They're looking for more creative submissions like video resumes, interactive online profiles and portfolios, websites, things that job seekers can use to show who they are to employers and how they can deliver to that employer.
I found a new way to present your resume on a website called The Muse, which has tons of great job search and career development advice. The article is The Cool New Way to Tell Your Story in Your Job Application and it outlines a tool to tell your professional story more visually, as well as explaining transitions in your career in a more compelling way. It really allows you to tell your whole story.
You may have heard of Prezi; it's a software tool that creates interactive, more animated presentations. Some say they like it more than Powerpoint. Typically, it's used to create slide decks or pitches. I used it a lot in my agency life back in the day.
Prezi has reworked some of their existing templates for slide decks to serve job seekers and they're calling them "Prezume"s, which I thought you guys would like.
Mac Prichard:
Yeah.
Becky Thomas:
Isn't that so cute?
Jessica Black:
I do love a good pun.
Becky Thomas:
You get to make your resume more of a story and more of a presentation. It gives you a way to explain your career pivots, you can display examples of your work more visually. It pops in and out of different pieces and zooms into things and stuff. You can put this all together and then it saves as a video, so you can send it as an attachment with the job application.
Jessica Black:
I see. So it's not a replacement for a resume, it's an addition.
Becky Thomas:
Right, yeah. I think it could be a replacement for a resume if you're just networking and you want to send something to someone that you're reaching out to for an informational interview or something.
Jessica Black:
Or in a creative industry, specifically.
Becky Thomas:
Right, that's what I was going to say, yeah. This would be great for creatives, but I think this would also be a really useful tool if you've been unemployed for a while, if you have career gaps, or you're changing industries. You can explain the thread of your career and this can be a really good way to do it.
Jessica Black:
That's awesome.
Becky Thomas:
There's some examples and you can try it out for free. Check it out.
Mac Prichard:
That sounds very interesting. I think all three of us saw a video that a Mac's List reader had sent us where he did a video resume and I think it ran about two minutes. It really made him stand out; he was looking for a marketing job but it was…We get a lot of pdf's and paper resumes here at Mac's List and this is the one that I remember and that I'm talking about again three months later.
Becky Thomas:
Totally.
Jessica Black:
Yeah.
Becky Thomas:
I think a lot of people are intimidated by the idea of getting in front of a camera and talking at somebody in a video .
Mac Prichard:
We were never nervous about getting behind these microphones, were we?
Jessica Black:
Never.
Becky Thomas:
I think this might be a way for those folks who may not be ready to put their face on the screen, but they can visualize their resume in a more interesting, animated way.
Jessica Black:
Yeah, and stand out.
Becky Thomas:
Check it out.
Mac Prichard:
Cool. Well, thank you, Becky, and if you've got an idea for Becky, she'd love to hear from you. You can write her at info@macslist.org. We'd love to share your idea on the show.
Let's turn to you, our listeners. Jessica, what is in the Mac's List mailbag this week?
Jessica Black:
This week we have a question from Kelli Baldwin here in Portland. It was an email question so I'm going to read what she submitted to us:
Kelli asks; "My last job was for an organization that has a very bad public reputation. (I worked there to pay my bills, not because I agreed with their practices.) Now I'm worried that having this company's name on my resume is tarnishing my own professional reputation. How can I separate my own personal brand without trash-talking my former employer?"
This is a great question, Kelly, because I think a lot of people have probably been in this situation. She doesn't say which organization she works for, which I think is good and fine, and we don't need to know but I think people have had this conundrum before. Not sure how to differentiate themselves from the work that they've done. I think it's great that she says that she doesn't want to trash talk her former employer.
Mac Prichard:
That's really smart.
Jessica Black:
Yeah, don't ever do that. There's no reason to, really.
In short, Kelly, I think that my advice would be to just demonstrate your values through the other activities, and associations, and volunteer activities, and whatever else you're involved in separately, besides what you've done for work. Demonstrate who you are, and your values, and what you stand for in that way. I'm not exactly sure if this is an immediate past position and she doesn't have anything more recent than that, or if this is far in the past and she is still nervous about having that employer's name on her resume. In that case, anything past ten years you can get rid of, but I understand that people will find your history so you want to get out in front of it. Again, demonstrate your values through whatever else you're involved in.
Get involved in organizations that you're really passionate about that really do stand for your values if you haven't already.
I think also that in your interview, and even in your cover letter, you can be direct and honest, but very  brief about this, of sharing what you do stand for. Again, don't trash-talk anyone in the past but you can explain the situation basically. That you worked there to pay your bills. You didn't agree to their practices. This is specific to the interview, don't get too in depth in your cover letter. You can demonstrate, again, what you stand for and your values in your cover letter by your story-telling, and again, your activities that you're involved in. In your interview you can just briefly explain the situation and that you're excited for opportunity to work for an organization that you do believe in, assuming that you are now moving into that realm of only applying for and interviewing with organizations that you are really excited about, and passionate about, and that you believe in their values.
Lastly, it's ok to have a history – we all do – and I think it's really good to focus on what you do stand for and where you are going in the future. That's all I have for that one; do you guys have anything to add?
Becky Thomas:
I would just add too, to focus on the work that you did. I think that when it comes down to it, the potential employer, depending on the type of organization, if they're a very values-driven company, they might be turned off by that past experience and you working for that specific company but I think most employers are just like, "Can this person do the job that we need them to do?"
Jessica Black:
Absolutely.
Becky Thomas:
On your resume, you can mention the name of the company but really focus on what you were able to accomplish in your work there.
Jessica Black:
I think that's a great point, yeah.
Becky Thomas:
Yeah.
Mac Prichard:
Yeah, I think that is spot on. Before, in my past, I worked in politics and so one of the occupational hazards of working for elected officials is sometimes you work for people who later in their career make decisions that lead to ethical lapses, or even criminal charges. I bring this up because my experience has been, when I've seen colleagues go through that experience, that employers do make that distinction that you're making, Becky. They focus on what you did for the elected official, what the work was that you accomplished. They're able to see that there's a difference between the staff and the person who might have done something unethical.
Becky Thomas:
Right.
Jessica Black:
Absolutely. Again, going back to that, we've all taken jobs to pay our bills. I don't think that employers, even if they are a highly value-oriented organization, that they're not going to think too much about it to not interview you, or not hire you, because of that specifically. Again, demonstrate what value you bring, and what accomplishments you've had in the past, like Becky said. If you feel like you do need to address it, address it briefly, don't trash talk anyone, and focus on what you've done and where you're going.
Mac Prichard:
Great advice. Thank you, Jessica, and thank you, Kelly for that great question. If you've got a question, send her an email. Her address is, info@macslist.org. You can also call our listener line. That number is area-code 716-JOB-TALK , or post your question on the Mac's List Facebook group.
If we use your question on the show, we'll send you a copy of our book, Land Your Dream Job Anywhere
We'll be back in a moment. When we return, I'll talk with this week's guest expert, William Arruda, about why your bio matters more than your resume.
I meet with thousands of job seekers each year. People who struggle to find meaningful, rewarding work that matters. I find that many of these people make the same simple mistake in their job search. It's a fatal error the makes the hunt for work longer and harder than it needs to be.
What's this critical mistake? People don't have a clear job search goal.
You might think it's wise to apply everywhere. But the more you narrow down your job search, the easier everything gets and the happier you will be in your next gig.
Stop chasing every lead. Instead, put all your energy into the opportunities that you really want.
Of course, setting your goals is easier said than done. Especially when all you know is what you don't want to do! That's why I created a new resource that can help. It's called Finding Focus in Your Job Search. It's free step-by-step guide that will help you figure out what you want in your career and in your next job.
To get Finding Focus in Your Job Search, visit macslist.org/focus.
And now, let's get back to the show.
Now let's turn to this week's guest expert, William Arruda.
William Arruda is credited with turning the concept of personal branding into a global industry. One of the most sought after speakers on the topic, he has delivered hundreds of keynotes in 27 countries on six continents.
Combining 25 years of branding experience with his passion for people, he founded Reach, the global leader in personal branding with representatives across the globe.  William's latest book, Ditch. Dare. Do! has been called the instruction manual for career success. He is also the author of Career Distinction: Standing Out by Building Your Brand.
He joins us today from Miami Beach, in Florida.
William, thanks for being on the show.
William Arruda:
I'm thrilled to be here, Mac. Thanks for having me.
Mac Prichard:
It's a pleasure to have you. Our topic this week is biographies, and you maintain, Wiliam, that our bios are actually a lot more important than our resumes. We get questions about resumes all the time; in fact, many people, one of the most frequent things they do during a job search is ask people for advice about resumes. Why do you think the bio is more important than the resume, William?
William Arruda:
It's an interesting thing, a lot of people…you're absolutely right, the old mindset is that the resume is everything and that really was the case until we moved into this new world that we're in now with transparency and openness and globalization, and most importantly, the digital space that we live in. Your resume has now become the proof document, it gives the details that prove what you say in, what I think is your most important career document, and that is your bio.
The power of your bio comes from the fact that you not only tell people what you do and what you've done, you tell people who you are and why they should care. You build an emotional connection with them that would make them want to get to know you more and that's way more powerful than a list of facts which is pretty much what your resume is.
Mac Prichard:
Do people still need a resume, William, or can they drop it entirely?
William Arruda:
Here's the challenge that we have in the world; nothing ever replaces anything else. Everything is additive. Back in the world when we had newspapers and then the radio came along, the radio didn't kill newspapers, and tv didn't kill the radio. It's the same with career marketing tools, sadly. We still need these old traditional ones like your resume to be successful. But if you're going to place emphasis on something, a tool that will be way more valuable to you, I'd focus more time on your bio.
Mac Prichard:
You talked a little bit about some of the benefits of writing a bio, particularly how it allows you to tell a story. Tell us more about that, the importance of storytelling in a job search and how a bio can help you succeed at that.
William Arruda:
Yeah, so first, and I'm glad you said the word "story". Stories are probably the most power tools we have for being able to engage and interact deeply with others. The reason is, a story is made of facts, and numbers, and figures, and logic, along with things like colors, and imagery, and emotions. Those different kinds of information are processed in different halves of our brain. The reason stories are so powerful is because they create synapses between the two halves of our brain and that's what makes stories memorable and what makes them engaging.
First of all, they're powerful because they are engaging our brain in a way that  a list of facts would not.
The second reason that stories are so important is that we live in a world where if you want to be successful, if you want to find the ideal job for you, you need to stand out from everyone else who does what you do. When you look at credentials, you're making yourself a commodity, not a brand, because your credentials are probably not hugely different from other people who do what you do. But when you tell your story, your story is your own; there's only one story like it. It's a great way to make yourself jump out of that pile with all those other people who do what you do.
Mac Prichard:
I'm glad you brought up that point about credentials and no matter how valuable they might be, they are, in a sense becoming a commodity because I meet so many people who say, "I don't understand why I wasn't chosen for an interview. I met all of the qualifications. I had the degree, the certifications, their desired amount of experience. Yet I still didn't get a call."
William Arruda:
I'm so glad you say that because here's the thing, the way that I look at it from branding lens is, we have rational and emotional brand attributes. The rational brand attributes are the table stakes that get us into the game. We are not even going to be considered if we don't have the right degree, the right years of experience, the right kinds of experience and so forth. The problem is, other people meet those rational brand attributes, right? Minimum eligibility requirements.
The emotional brand attributes are the things that get people excited about you, they're the interesting things that you layer on top of those minimum eligibility requirements that would get people to want to work with you, to want to get to know you, to want to bring you in for that interview. That's really where the story telling piece comes in, right? Because that's where you share all of those really great, emotionally connective pieces of information about you.
Mac Prichard:
I think many of our listeners have models that they turn to when they create a resume but they probably aren't familiar and don't have a lot of experience with creating bios. How do you recommend that people start? What should they do?
William Arruda:
Yeah, so my favorite technique…and most of my work is public speaking. I work with big companies and I help lots of people in these companies write their bios. The process that I've used that has been most successful is really a three step process.
Step one is figuring out what you want to say. The way to do that is to just come up with some content buckets: values and passions, superpowers or strengths, things that you do better than anyone else. Differentiation, your quirks, what are the things that you can say that nobody else can say? Plus your credentials, plus your accomplishments, plus facts. Things that you could quantify. If you look at those individual buckets we just talked about and you start filling them with content, it doesn't have to sound pretty, you just fill them up, and when you're done filling them up…
the second piece of this process is to ask yourself, "Is there anything missing?", when you look at all the different buckets. If so, just pop it in. "Is there anything that's extraneous?", things that really aren't important to share, they're not going to be valuable to me. Remove those and that's step two. What you end up with is you have every single piece of information that you need to tell your story.
Step three is to start writing that story. I will tell you that the first two sentences are the most important. You don't want to start your story out with, "Jane is a marketing executive with three years of experience in social media." It needs to be more compelling than that; you're going to get to that, where you talk about what you do. You want to start out with something that's really interesting, or intriguing, or inspiring, or provocative, so that people will read on.
Mac Prichard:
Can you give us an example of what a provocative first or second sentence might be?
William Arruda:
Yeah, absolutely. There's a great one, a gentleman…I just read it recently and it said, "the thing I'm most proud of in life didn't start with a business plan, it started in a dumpster." Don't you want to know the rest of that?
Mac Prichard:
Yeah, I do.
William Arruda:
Essentially, he talks about building a whole business around something where he learned they were tearing houses down and throwing them in these dumpsters, and how it inspired him to build this business. I think that's a great one.
You can start out with your passion, "The thing that gets me up in the morning is x", or, "It took me fifteen years to find my dream job, then I did". Just thinking about, what's a theme? What's something you have to share that will be a little bit interesting or provocative or edgy? Or even just emotionally powerful. That's the kind of thing that will get people to want to read on.
That's key; those first two sentences are like the headline of an ad. Its job is to get people glued and wanting to see more.
Mac Prichard:
You're inspiring me to go back and look at my bio on my LinkedIn page because it's pretty prosaic. However, I will say that my co-host Jessica Black had a wonderful headline for her LinkedIn page, it's, "I streamline chaos so that others may shine."
William Arruda:
Wow, oh my gosh. Bravo, Jessica. I am impressed and I'm going to knock on your door to be able to use that as an example.
Mac Prichard:
Okay, well I know she'd be thrilled to have you do that.
So you have that bio. How do you use it, particularly when you're in the middle of a job hunt, William?
William Arruda:
Yeah, so that's the great thing about your bio and people say, "Oh my gosh, this is such a tough exercise." Writing is hard for people and writing about yourself makes it doubly hard for. So like,  "Gosh you've given me this awful task that I have to do." But the good news is that when you make it through it, and everyone always does, and by the way, Ann Handly, who's a content marketing expert, she's the CMO at Marketing Profs, she's really prolific and always writes brilliant stuff, and I said, "Ann, how do you do it?", and she said, "Here's my technique. I give myself permission to suck. I just write down stuff and it can really be awful and I'm totally fine with that. Eventually it turns out great. So if you're struggling, do that and you'll come out with something and it will be great and it will be reflective of who you are." If you fill it from all the content in those buckets, you'll love it, and here's the great news, it's not something you just use in one place, primarily like your resume.
Your bio becomes a way that you tell your story when someone asks a question in an interview, "So tell me about yourself". It becomes your LinkedIn profile summary which will be the most read version of your bio. It can be your 160 characters…distill that down, take the most important piece of it and make that your 160 character Twitter bio. Even when you're writing cover letters and telling people about yourself, you can pull pieces of this bio. The great thing is, it seems like one big giant writing project but I will tell you it has so many legs and so much opportunity to use it and reuse it, and refine it, that it will pay dividends for that hard work that you put into it.
Mac Prichard:
What I like about the advice that you're giving here too, William, is that once you create something, you're delivering the same message, telling the same story, and making the same points across multiple platforms aren't you?
William Arruda:
I'm so glad you bring that up too, it's like you're reading my mind. In branding we say, the strongest brands in the world can pass a three C test. The first C is clarity; you need to be clear about who you are and who you're not. You can't be wishy washy. The second C, and this is what you're talking about right now, is consistency. Strong brands are always the same. Even if you're reading these on different platforms in different sizes and whatnot, you know that they're talking about the same person.
Just because everyone will be like, "What's the third C?" The third C is constancy, which is about always being visible to the people who are making decisions about you.
Mac Prichard:
Good. I'm also glad you brought up the point about just starting with writing. I have worked as a writer throughout my career and I had a boss once who said, "There's no such thing as writer's block. You just need to start saying what's inside your head. Start typing it out." It might not be very good in the beginning but once you get started, it will come. You just have to put in the time.
William Arruda:
Absolutely, and it's the kind of thing where you can spend ten minutes today, ten minutes tomorrow, and don't put so much pressure on yourself. At a point, it will become refined and polished and it will be a gem.
Mac Prichard:
Great, any final tips about writing bios that you'd like to share with our listeners?
William Arruda:
The thing that I will say is we are moving from a less transparent workplace to a much more human centric workplace where people are not robots and organizations want you to be the unique ingredient that you are to that organization that they otherwise wouldn't have if you weren't there. With that, what's happening is a lot of the versions of your bio will not be in the third person, they'll be in the first person.
Especially, for example, your LinkedIn profile. My LinkedIn profile starts out with, "I had no intention of being an entrepreneur." Then I go on to tell the story of how I started my personal branding business. For your LinkedIn profile, let's be clear, people know that you've written it yourself so it's a little disingenuous to write in the third person. Second, when you start talking with the first person, you're engaging in a conversation with the reader. Get comfortable with the first person because not every version of your bio will use the first person, but a lot of times it is the right approach.
Mac Prichard:
I think tone can make a big difference. Often in business, but also when we're out looking for work, we adopt these very formal, almost stilited ways of writing because I think we think that's how we should communicate in business or when applying for a job. Often that's not in our best interest, is it?
William Arruda:
Gosh, that's exactly right and we've convinced ourselves…in our head we've made up these rules that really don't exist and if you want your bio to really engage people, make it not like those formulaic… Don't try to copy somebody else's. Make it really be you and don't think that it has to have all this jargon and business lingo. Really it should be reflective of you the human being, not some made up robot that's following a whole bunch of rules.
Mac Prichard:
Well it's been a great conversation, William. Tell us, what's coming up next for you?
William Arruda:
We are putting our finishing touches on a really cool product and I have a new company called careerblast.tv. It's essentially tools that career-minded people need and we're about to launch a big… Everyone's biggest question is, "How do I write a great LinkedIn profile?" So that's our first product that we're launching. In four videos, how do you make it happen. That's our big new thing.
Mac Prichard:
Well, terrific. I know people can learn more about you and your LinkedIn products and other services by visiting careerblast.tv.
William, thanks for being on the show today.
William Arruda:
Mac, thank you so much. It's been a pleasure speaking with you.
Mac Prichard:
Likewise, take care.
We are back in the studio with Jessica and Becky. What are some of your reactions to my conversation with William?
Jessica Black:
That was great.
Mac Prichard:
I enjoyed that one. I like all of them but this was a fun one.
Jessica Black:
Of course, yeah, he just had such great energy and he made so many great points. I think what really struck me is that this feels so innate but it was great for him to pull out concrete pieces of advice to do this well because I do think your bio is really important. We don't really think about that very often but as someone who collects bios for our event panelists and things like that, you use your bio in multiple capacities and having something already created and something compelling that you can… I guess I liked his focus on being able to create something but then you get to use it in multiple capacities.
It's already there and then you just pull out pieces of it to fit into whatever you need it to. Sometimes you're going to use the full bio as it was created, maybe on your LinkedIn profile or whatever, but then you can pull specific lines or phrases to use in your cover letter or to use to be on an event panel or to use as your elevator pitch type of thing. You don't necessarily have to use the entire thing but I liked that he shared that and and really broke it down and made it less…threatening isn't the right word…but like, serious.
I think a lot of people get so in their heads of, "I have to create this perfect bio that's going to be seen by hundreds of people." Yes, it is a big deal. You do want to create something that's really powerful and really wonderful, but I think that a lot of people get caught up in the, "I have to make it perfect right away." I liked that he was saying to do some brainstorming, put all of your information, your passions, your accomplishments, your work history, all of you, into these different buckets. Do the brainstorming first and see what pops out. See what kinds of threads come together and tell your story that way rather than sitting down and being like, "Okay, the first line has to be like really compelling. So what's the first line?" Start by going backwards first and do the brainstorming. Think about it all, really get truthful with yourself of, "Here's who I am, here's the words that I want to use to describe myself." Then have it come naturally. And it's going to be an evolution.
Mac Prichard:
It's a work in progress.
Jessica Black:
I think that that is another good thing to, is that he mentioned, you're going to hone it over a while. It's not going to come out right away but you can start with something and then have it grow and evolve. Anyway, I liked so much about it, I could talk about it for forever.
Becky Thomas:
Yeah, that was great. I agree with all of that. I think it's so important to not put that much pressure on yourself when you're first sitting down to write a bio about yourself because I think people are just too close to it sometimes. It's like, "I don't know what to say about myself." But if you sit down with it, you do really know who you are.
Jessica Black:
Yeah, and I think taking that pressure off, like you said, is the key component of things. Just trust yourself, that you know how to tell your own life story. You don't have to think so hard about it.
Becky Thomas:
Yeah, yeah, and just the fact that telling a story is so much more compelling than listing out your credentials. All of your peers have the same or similar credentials as you and your personal story is what is going to help you stand out.
Jessica Black:
Yeah, and that's perfect. One more thing related to that is that we all have… The part about the hook that he talked about, again, like I said before, people get kind of caught up in their heads of, "What am I going to say to catch people?" But we all have something that is really interesting about ourselves.
Mac Prichard:
We do.
Jessica Black:
Yeah, just finding that thing. I liked his example of, "I did this for fifteen years then I realized my true calling", or whatever. We all have those things so find a way to tell your story.
Mac Prichard:
Yeah. I also liked his emphasis on the personal and he offered a strategy that I hear a lot of job seekers say that they want, which is, "How do I stand out?" By telling your story and doing it consistently across multiple platforms, to your point, Jessica, that's a way of getting attention and standing out. It does take some time but I think it will pay dividends.
I will also say about William, you were talking about editing bios and how you look at bios, and of course I edit the bios for all of our guests. His was, I think, the first that I might have just changed a word or two.
Jessica Black:
Yeah.
Mac Prichard:
His was very tightly written and I thought very effective.
Jessica Black:
Great.
Mac Prichard:
Kudos to him, but it's not surprising.
Jessica Black:
Not surprising, of course.
Mac Prichard:
This is one of many things that he's good at.
Did you have a final point, Jessica?
Jessica Black:
Yeah, one more thing, to spin upon what you just mentioned a few seconds ago. I liked his point about not trying to copy, or to fit your bio into a predetermined structure. I think that's another thing that people get caught up in their heads about, "I don't know how to write a bio, and what is it supposed to look like?" It can look like whatever you want it to. Tell your story and just let it go.
Mac Prichard:
Yeah. He had a good three-part structure for how to write it but it is going to tell your story so every bio is going to be different for every person.
Well great, well thank you both, and thank you, William, for joining us, and thank you, our listeners, for downloading today's episode of Find Your Dream Job.
If you're still working through the first step of your job search — that's figuring out what it is you want to do –I think you'll benefit from my new goals-setting resource, Finding Focus in Your Job Search.
You can download it on our website. Just go to macslist.org/focus. By doing so you'll get a free step-by-step guide to setting goals.
Join us next Wednesday when our special guest will be Polina Selyutin, host of the I Want Her Job podcast. She'll share with us three lessons she's learned from 65 career conversations.
Until next time, thanks for letting us help you find your dream job!