What's Hot, What's Not in Resumes with Jacqui Barrett-Poindexter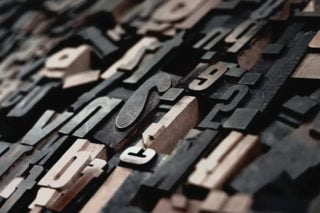 Resumes are probably the single most important documents in the job search. Your resume offers a great opportunity to tell your story and demonstrate what you can offer an employer.
Guest expert, Jacqui Barrett-Poindexter, shares her top 6 list of what's hot and what's not in creating a great resume for today's job market.
What's Hot in Resumes
Focus — Make your resume format quick and easy to read and keep it employer focused.
What's in it for the Employer — Research pain points the employer has and integrate your strategic insights about the issue.
Creative Problem Solving Skills — Use specifics from your background to show how your critical thinking has solved problems.
Leadership — Display your ability to help other push forward.
Career Portfolios — Have a skimmable resume, a meatier resume, and professional profiles.
Value-Focused Resumes — Showcase the core values you would bring to an organization.
What's Not – And How to Fix It
Brain Dump — Unless it directly benefits the employer, leave out the wordy details.
Me, Me, Me —  Instead of focusing on yourself, look for ways to demonstrate that you work well on a team without minimizing your own accomplishments.
Followership — Demonstrate your ability to take on the role of a leader when necessary.
One and Done — It's important to have multiple ways an employer can access desired information about your career.
Just the Facts — Instead of listing your history, use storytelling to paint a more interesting picture of your professional career.
This Week's Guest
Jacqui Barrett-Poindexter owns and operates CareerTrend.net. She is one of just 50 master resume writers in the United States. Jacqui has crafted more than 1,500 career stories. She uses her bachelor's degree in writing and journalism to apply a reporter's eye to careers. Follow her on Twitter at @ValueIntoWords.
Resources from this Episode
Transcript
Mac Prichard:
Hi, this is Mac from Mac's List. Before we start the show, I want to let you know about my new book, Land Your Dream Job Anywhere. I've been helping job seekers find meaningful, well-paying work since 2001, and now I've put all my best advice into one easy-to-use guide.
My book shows you how to make your resume stand out in a stack of applications, where you can find the hidden jobs that never get posted, and what you need to do to ace your next job interview. Get the first chapter now for free. Visit MacsList.org/anywhere.
This is Find Your Dream Job, the podcast that helps you get hired, have the career you want, and make a difference in life. I'm Mac Prichard, your host and publisher of Mac's List.
I'm joined by my co-hosts, Ben Forstag, Becky Thomas, and Jessica Black from the Mac's List team.
This week we're talking about what's hot — and what's not — in resumes.
Your resume is probably the most important document you use when you look for your next job. It also offers one of your best opportunities to tell your story and what you can do for an employer.
Our guest expert this week is Jacqui Barrett-Poindexter. She's written resumes that have helped thousands of people get the jobs they want.
Jackie says she sees six new trends in resumes that appeal to employers. She's also identified six things you need to stop doing in your resume. Jackie and I talk about her list — what's hot, what's not in resumes —  later in the show..
Whatever your age, you know the economy has changed in the last generation. With a few exceptions, the traditional model of lifetime employment with a large organization doesn't exist anymore.
Ben has a book recommended by listener Terry Russell. It shows what job search strategies work best in today's economy. Ben will tell us more in a moment.
Is it still worthwhile to drop off your resume at an office where you want to work? Or is there a more modern tactic to get your name in front of a hiring manager?
That's our question of the week. It comes from listener Marcia Callahan from Portland, Oregon. Becky offers her advice in a moment.
As always, let's start our show by checking in with the Mac's List team.
We hear a lot about resumes from the Mac's List community and every year there are new ideas about how to best do your resume and candidly what you need to stop doing. As you all think about resumes, what's one thing you think people should start doing when they write their resume and what should they stop doing? Becky, you want to go first?
Becky Thomas:
Sure. I've got one to start doing. I think it's sort of a no brainer for a lot of folks but I see a lot of resumes where people don't include some sort of profile, or summary, or an objective statement at the beginning of their resume. I think you really need to think like a hiring manager with a stack of resumes and what's the first impression that you want to give with your resume. And that summary section or that profile, that two sentences, that you say, "Here's who I am, and here's what I do, and here's what I can do for you" is just really powerful and a lot of people aren't doing it so that's one thing that people should definitely be doing.
Ben Forstag:
I'm going to jump in here.
Mac Prichard:
Okay.
Ben Forstag:
Because I had something that I was going to say you should stop doing which is, stop putting an objective statement.
Becky Thomas:
Hey…
Mac Prichard:
Alright. Uh oh…
Jessica Black:
That's a big controversial topic…a lot of back and forth about it.
Becky Thomas:
So let's talk about it.
Mac Prichard:
So one vs. two pages…
Ben Forstag:
I think it's a good idea to have a really well thought out professional summary, or value statement, or an elevator pitch, or whatever you want to call it, up at the top of your resume. But so many people will put something that's frankly pretty mundane up there, "My objective is to get a job at a company that does x, y, and z"
Becky Thomas:
Oh yeah, well…
Ben Forstag:
And that's like, "Yeah I know that's your objective, that's why you're sending me your resume." So if you're going to do that, I would just say it really has to be lights out in terms of quality and impact and the value it's adding to the resume. If it's just repeating something that anyone could intuit themselves, or is repeated somewhere else in your resume, then it's just taking up space.
Becky Thomas:
But even if it summarizes what your deal is, in the beginning, isn't that still worthwhile? Because, you know, when someone looks at a resume cold, not knowing that person at all, I don't want to just be like, "Oh okay, here's where you went to school, or here's your last job that you had." You know, that doesn't give me any information right off the bat.
Ben Forstag:
Yeah, no I think it just has to be really killer content, as I would say. So I think to like, Jessica's resume and I think this is on your resume…if you have a great elevator pitch, "This is who I am." in one sentence, then use it. Jessica's was something like, "I reduce chaos to help other people shine." And that gets your attention.
Becky Thomas:
Let her do it.
Jessica Black:
"I streamline chaos so others can shine."
Becky Thomas:
Yeah.
Jessica Black:
That's my headline.
Becky Thomas:
Nice.
Ben Forstag:
So it really captures your attention, makes you want to read more.
Becky Thomas:
Yeah.
Ben Forstag:
But again, if you read a resume where the first line is, "I am looking for a job."
Becky Thomas:
Okay, yeah.
Ben Forstag:
There's nothing too exciting there for me to want to read more about that.
Becky Thomas:
That's a good point. So make sure that that summary, that whatever it is, that intro to you, is something that's going to stand out and is really going to tell the employer what makes you different.
Ben Forstag:
The great minds have met, Becky.
Becky Thomas:
Yeah, we're good.
Jessica Black:
Yeah, and that's great. I would also add to that, that I don't think anyone should lose sleep trying to figure out what their headline is. It should be something that comes fairly naturally, of combining your skills and your strengths, into one sentence of 'here's who I am'. But if you don't have that, that's no big deal. It's okay, and you can still showcase other things in your resume to still stand out.
Becky Thomas:
So you're saying no intro no summary?
Jessica Black:
I'm not taking a side.
Becky Thomas:
Okay, whatever, that's fine.
Mac Prichard:
Okay, well I like your emphasis on what you can do for the employer.
Becky Thomas:
Yeah, that's important.
Mac Prichard:
I think that wherever you can make that point, whether it's an objective statement on your resume, in your cover letter, your LinkedIn profile, or your interview, you're just going to stand out heads and shoulders above other candidates.
Jessica, what about you? Is there something you recommend people stop doing or start doing with their resume?
Jessica Black:
I don't have anything that I feel really passionate about that I will tell everybody about, that type of thing. But I do think that…we've talked about it before on our show, about your schooling, your school education experience. That you don't necessarily need to add the year that you graduated, and unless you're right out of college, and that becomes really relevant right after college. But after that, I think if you have five years of work experience then you don't necessarily need to have your year that you graduated on there. I mean, I still have mine on there, but I also don't think it hinders that much. I don't know, I guess again, I'm not that passionate about it, so…
Mac Prichard:
Okay.
Jessica Black:
I don't have anything to stop doing.
Mac Prichard:
Okay, good, and Ben, do you have something you would add to the list?
Ben Forstag:
So I'll start this off with a caveat that you ask any two resume coaches what their opinions are and you'll probably get four different answers.
Jessica Black:
Yeah, see that's where it's hard for me. There's so many conflicting words of advice and I think it's just best to do what's best for you.
Ben Forstag:
Yeah, I mean it's everyone's preference, right? The one thing I would encourage people to do is break out of the mold of thinking that work experience is only professional work experience. In fact I would even take the word, you know, work off of that section and just call it 'experience' or, 'professional experience'. Because there's so many things that we do outside of the formal nine to five or picking up a paycheck, that can contribute to your marketability as a job seeker. So including volunteer experiences and things like that inside that 'professional experience' field. I think that's a really strong thing a lot of candidates do.
Mac Prichard:
Yeah. Good, and I like that and I would also add to the list, for me I think including your LinkedIn profile, the url to it in your resume is going to help you tell your story further. Because for readers who want to know more, being able to find your LinkedIn page is going to give them the opportunity to do that. It's especially useful if you have a somewhat common name. Sometimes it can be hard, particularly in a big market, because of your name, for people to figure out exactly who you are on LinkedIn.
Becky Thomas:
I would just add to that, make sure you have a personalized url for your LinkedIn, because a lot of people don't and it's just like a bunch of random numbers. So, make sure you've got that.
Mac Prichard:
That's a great tip because you can do that for free, and I think LinkedIn may assign you those random numbers, but do I have it right, Becky? You….
Becky Thomas:
Yeah.
Jessica Black:
You can go in and edit it in your personal account.
Becky Thomas:
Yep, you can personalize it when you're editing your profile.
Mac Prichard:
Okay. Good. Alright, well we're going to talk more about this, because I know that Jacqui, our guest this week, speaks to a lot of employers and she is a resume writer and is in touch with both employers and candidates regularly and is up to speed on what the current trends are.
But first,  before we do that, let's turn to you Ben, because you're out there every week searching the nooks and crannies of the internet, looking for tools, books, and websites our listeners can use in a job search, or career. So what have you uncovered for us this week?
Ben Forstag:
This week I want to talk about a book I just finished, actually last night, and it's called, Down and Out in the New Economy: How People Find (or Don't Find) Work Today and it's by an author named, Ilana Gershon ; she's an anthropologist at the University of Indiana.
And before I start off I should actually give a hat tip to one of our listeners, Russell Terry, who recommended this book to me. Russell and I chat over Twitter a lot and he thought this would be a good find for me. So thank you, Russell.
Mac Prichard:
That's great.
Ben Forstag:
So at it's heart, this is actually not a book about looking for work. It's a book about job search advice, and specifically what works and what doesn't in the new economy.
As we all know, there are countless books, websites, groups, events, and coaches…and podcasts… all focused on how to find work. Gershon noticed a lot of the advice from these sources was either presented as unquestioned truth, this is absolutely true in all cases,  or it tended to be contradictory, where just we mentioned, one resume coach would say one thing and another one would say the complete opposite. So she wanted to figure out what really worked in our economy these days, so she spent a year interviewing job seekers, and hiring managers, and all kinds of people in the spectrum of looking for work in the San Francisco Bay area. This book documents her findings on the most effective strategies for connecting people to employers.
Mac Prichard:
So I gotta ask, what did she find, and how does she know that these things aren't controversial, that there aren't people that disagree about her findings?
Ben Forstag:
Well, I think there's always going to be some controversy no matter what, you know? I say the sky's blue and you're going to find someone who'll tell me it's not. But based on her findings, and her discussions with job seekers and what they were being told by coaches, and clinics, and things like that, then talking with hiring managers about what was actually important when you made this decision, she came up with a list of things that work. Regular listeners of the show, these answers are not going to be like out of this world. It's pretty anticlimactic. Some of her big takeaways are the things we talk about pretty regularly.
So the importance of building a professional network, and why you need to spend less time looking at online job listings, and why you need to focus on a small number of professional goals instead of casting a really wide net.
None of this is really revolutionary stuff. But what makes Gerson's book interesting is how she frames the job search process in the modern economy.
So, we all know that the economy has changed a lot in the last 30 years. Gerson, argues that these structural changes have created a psychological shift in how people view their relationship to work and to their employers. So in the past people viewed their relationship to an employer as a kind of "rental agreement." That you rented your labor out from nine to five to your employer, and then the rest of the day was your own. You got to do whatever you wanted and the employer had no sway or influence on that.
Nowadays things are different and people view themselves much more as individual businesses, and their relationship to the employer is structured more like an arrangement between two business enterprises. You see this a lot in how people talk about branding. We talk about personal branding and everyone needs to be branded the same way a business needs to be branded. Because you're this vendor who's selling your services to different businesses on short term arrangements, even if it might be a formal nine to five job. The mentality of this has shifted. This means less stability, weaker commitment between the employer and the employees, and, in general, shorter terms of employment.
So there's this really interesting shift there, and one of the things she talked about was the impact of what this has done to our lives as people and as employees, and there's frankly, some sobering stuff. She says, "People are working more hours today than they were ten or twenty years ago, or thirty years ago because it's no longer, 'I'm renting my work to you for a few hours'; it's 'you are buying me wholesale and I'm going to work all night for you, all day, and I'm available twenty-four hours a day' and you see this from the high price white collar jobs all the way down to minimum wage labor." It's just an oddening trend, a sad trend I think. And a lot of techniques that people have used to find jobs in this new economy frankly, don't really work anymore.
One she's particularly down on is the idea of branding itself. She says that's not terribly effective but it's something that makes people feel like they have more control than they actually do in the job search process.
Mac Prichard:
Was there one tip in the book that she recommended above all others that people could follow to get their next job?
Ben Forstag:
Networking.
Mac Prichard:
Okay.
Ben Forstag:
I mean it's who you know, and that's always going to help you. Her tip was when you try to project a fake persona on yourself through marketing and branding yourself, she says it doesn't really work with employers. They don't think about your brand when they make the hiring decision. What they think about is, "Do I know and trust this person?", so it's all about having that close connection, or having that in-person connection with someone.
Mac Prichard:
I think that people who do work in branding and marketing might push back and say, "Well of course inauthentic branding isn't going to work; it has to be real." Does she still think it's not as effective as other techniques even when it's authentic?
Ben Forstag:
Yeah, and my push back here on the author would be, branding probably works but on a much more subtle level, than someone's conscious saying, "Becky's got a great brand, I'm going to hire her." The brand really reinforces everything else about Becky, that I might like, that she's a good worker, she's got the right kind of experience, she's got the right kind of  attitude.
Becky doesn't know how to use a microphone.
Becky Thomas:
I was just saying, yes continue.
Ben Forstag:
No, and so I think it's this very subtle influence, that just keeps whispering in people's ear about you. So it might not be the kind of thing an employer looks back on and says, "I hired Becky because of her brand." But it does feed into some of the things that do drive hiring decisions.
Mac Prichard:
Great, well thank you, Ben I appreciate that, and thank you, Russell for your recommendation. If, like Russell, you have a suggestion for Ben, please write him and we'd love to share your idea on the show. Ben's address is info@macslist.org.
Now, let's turn to you, our listeners. Becky Thomas joins us to answer one of your questions. What's in the mailbag this week, Becky?
Becky Thomas:
Yes, so we've got an email question from Marcia Callahan, from Portland Oregon. So Marcia writes..
I am returning to the workforce after a long time off. It used to be that you would take your resume around, in person, to places you wanted to work, but I know that's not the case anymore. What is the best way to submit a resume to a place of employment to be able to make an impression and improve your chances of getting an interview?
Thanks Marcia. This is a good question. I think that that sort of in person contact is still valuable even though people may not be bringing in their resumes to an office like they used to. So instead of showing up at that office with your resume, it's best practice now to introduce yourself to an individual at the place where you want to work and try to develop a personal connection, and create some inroads within that company. That way when you do submit your resume you have a personal connection that you can use to help you get an interview, and a better chance of getting a job.
So a few tips on this, and we talk about this a lot on the podcast and on the blog so we can include some links in the shownotes too. But a couple tips here.
So first you would look to use your existing network. So ask your contacts about the company that you're targeting that you want to work for. See if they know anyone there, or perhaps they work there or have worked there in the past. Try to get those connections so that you can get introduced to somebody who works there currently. Someone who is in a hiring position would be awesome but just sort of look for someone who is in the area, in the field that you want to be working in within that company.
LinkedIn is a great resource, obviously, for this, to do that research and target your asks that way.
Then once you get a  person at the company that you want to talk to, go the informational interview route. So approach them with a clear and concise question like, "I just want to get to know this area within your company, and this is my expertise and I'm sort of moving into this area", or whatever your situation may be. But just be clear about what you want to talk to them about. Also limiting the time that you want to talk to them, and then be flexible, sort of work around their schedule, and the meeting, time, and place. Have a chat with them.
As far as getting your resume in, I would suggest sending your resume as an attachment in an email request, if you are requesting an informational interview with someone there. Then they'll have it. Some folks will also ask for those, and they'll review your resume before meeting with you, which is awesome. If not, definitely include it in a follow up email with that person, just being like, "Hey, here's my resume.." If you are applying for a specific position let them know. And if you had a good conversation and a good connection, it's totally fine to ask them, "I'd love a referral", or "I'd love if you'd put in a good word for me." That kind of thing.
So that in person connection is sort of the way to go, I would say in our modern job search economy where relationships are really important. Do you guys have any other thoughts on that?
Ben Forstag:
Yeah, it wasn't that long ago when you could walk around business to business and drop off your resume.    
Jessica Black:
Yeah, I remember that too.
Ben Forstag:
Yeah. I mean I think my first professional job out of college, like I tried to go to the HR department and physically hand them a resume for a position I didn't even know was open. But I think you're right, it's more of an informal way of doing that now. So reaching out to existing employees or the HR folks and saying, can I have an informational interview with you so I can talk a little bit about my interests and where that might align with the company. That, and I think the other piece here is letting people know that you're looking for work, and you don't even need to necessarily be making an ask to folks, just making it clear, "I am looking for work, this is the kind of work I'm looking to do, and if you know any leads or any opportunities, I'd appreciate you letting me know about them." And I think that accomplishes the same thing as canvassing employers with your resume.
Mac Prichard:
Jessica, do you have some thoughts on this?
Jessica Black:
You guys did a great job, I don't have anything else to add, although I did just get a phone call a couple weeks ago from someone who sent a voicemail saying he had just graduated from college and was looking for a job and if we had any positions available. I just thought that was so nice to hear because people just don't do that anymore. It was just so quaint and wonderful to have somebody still be following through on those traditional models.
And I called him and let him know, "Here's some other ways to go about this, because that's really not done that way much anymore but I really appreciate you taking the initiative". Because it's scary to do it that way especially in this time in our lives where you don't do a lot of…especially you don't make phone calls anymore, especially young…that's kind of why I thought it was so sweet because a young person making a phone call and doing it over…I mean, I'm sure we weren't the only ones, so he was doing it over and over and over, and I just thought that he's going to land on his feet because he's taking the initiative and doing all the steps.
Becky Thomas:
Tenacious. Yeah, I like that.
Jessica Black:
Yeah, so I thought that was great, but it's just not done anymore. So it was interesting.
Mac Prichard:
Yeah, I like Marcia's focus here on a company and knowing where she wants to go, and most hiring decisions are made by people who come in through the backdoor. And so everything you outlined Becky will let her do that. And to your point, Jessica, as well, I love the initiative that she's showing. So many people know they want to work at a company or non profit and they're interested in opportunities there, but they wait for something to pop up on a job board or website.
Jessica Black:
Yep.
Mac Prichard:
Marcia's not waiting, she wants to get out and start connecting with people so kudos to her.
Jessica Black:
Yeah, and I do think that if she does like the traditional physical paper model of a resume, when she does have those informational interviews, I think that would be a great time to do the "hand the resume over", in that type of scenario if that's still the format that she wants to go through.
Becky Thomas:
Yeah, absolutely.
Mac Prichard:
Good, well thank you all, and thank you, Becky, and thank you, Marcia for your question. If you have a question for Becky, please email her. Her address is info@macslist.org. You can also call our listener line, that number is 716-JOB-TALK or you can tweet us, and Becky keeps a careful eye on the Mac's List Twitter account. Our handle is, @macs_list
Now, if we use your question on the show, we'll send you a copy of Land Your Dream Job Anywhere, we're dropping Marcia's copy in the mail this week, and we'd love to send you one too, so send us a question.
We'll be back in just a moment. When we return, I'll talk with this week's guest expert, Jacqui Barrett-Poindexter about what's hot and what's not in resumes.
Most people struggle with job hunting. The reason is simple; most of us learns the nuts and bolts of looking for work by trial and error. That's why I produce this podcast, to help you master the skills you need to find a great job. It's also why I wrote my new book, Land Your Dream Job Anywhere. For fifteen years at Mac's List, I've helped people in Portland, Oregon find meaningful, well-paying, and rewarding jobs that they love. Now I've put all of my job hunting secrets in one book that can help you no matter where you live.
You'll learn how to get clear about your career goals, find hidden jobs that never get posted, and ace your next job interview. For more information, and to download the first chapter for free, visit Mac'sList.org/anywhere.
Now let's turn to this week's guest expert, Jacqui Barrett-Poindexter.
Jacqui Barrett-Poindexter owns and operates CareerTrend.net. She is one of just 50 master resume writers in the United States.
Jacqui has crafted more than 1,500 career stories. She uses her bachelor's degree in writing and journalism to apply a reporter's eye to careers.
She joins us today from Gordonville, Texas.
Jacqui, thanks for coming on the show.
Jacqui Barrett-Poindexter:
Thank you Mac.
Mac Prichard:
Now you've seen and written thousands of resumes and earlier this year you put together a list of trends in resumes, What's Hot And What's Not, and I'd love to go through those six trends, and share those with our listeners. How does that sound?
Jacqui Barrett-Poindexter:
That sounds great.
Mac Prichard:
Alright. Terrific, number one on your hot list; focus. Jacqui, why does focus matter so much?
Jacqui Barrett-Poindexter:
A couple of reasons…one of the main reasons is because we do live in such a simulated world right now and especially digitally and most of the resumes are read that way online. So we want to focus in so that we make it quick and easy for the reader to establish focus, get to what they need initially in a skimmable format, and let them move on either to say yes or no to further in their interest.
Mac Prichard:
Okay, so keep it focused. But the opposite, and this is the first item on your 'what's not' list, is the opposite of focus, and I think you talk about brain dumping here. What are you getting at here, Jacqui?
Jacqui Barrett-Poindexter:
Often people will braindump by laying out everything they've done ever, whether they've been in the work force for five years, fifteen years, even just out of school. They just want to tell too much about what they do, their duties, their responsibilities, every little thing. So it becomes a quagmire for the reader, but it also doesn't focus in on the reader's needs. So if the reader is hiring for a sales rep in a particular area, if you're talking about what you did in an administrative or operations role, it will lose focus quickly. So you have to really hone in on what they're looking for and get their interest that you're speaking to their needs.
Mac Prichard:
Okay, so keep it focused and think about the employer's needs. Number two on your hot list is what's in it for the employers? Tell us more about why that matters Jacqui?
Jacqui Barrett-Poindexter:
Sure, so an employer is usually hiring because they have a specific need. Either someone has resigned, or maybe new problems, new growth, new situations have arisen, where they need to hire and bring in someone to hit the ground running. So you want to make sure that you bring in how you're going to fill that gap. Maybe they need more profitability,  their talent pool has become very weak and they need someone to go in and bolster that. And you want to know what those problems are, as best you can by doing your research, and bring that in and show that you have done that before and give them proof that you can do it again.
Mac Prichard:
So talk about your accomplishments for past employers, but through a strategic lens, am I getting that right Jacqui? About thinking about the employer's needs?
Jacqui Barrett-Poindexter:
The strategic lens is very important, and some of it is, you can only find out so much about their areas of need, and some of it is your best guess based on your strategic insights from your past experience. Plus your insights about the market and the economy and you might jolt them with some interest in your areas of achievement that they hadn't even realized they were looking for until you bring that up. So owning those achievements and really bringing them out, shining a light, and then shining it also on how you are a team player and some of the soft skills.
Mac Prichard:
Now, number two on your not-hot list kind of surprised me. You put, "me, me, me." Isn't a resume really about us and our careers? Isn't it about the applicant in the end?
Jacqui Barrett-Poindexter:
It is, so you want to make sure that is part of it, but you don't want to get so focused on yourself that you look like you're an island and you're not working with others. You're also there to lift the careers of others that are around you. So whether you're reporting, you have people reporting to you, or even those who are indirect relationships, that you have an opportunity to do that to. To do that with, to help people advance their careers. So it's kind of a blend, but you don't want to do that so much that you lose the impact of what you can do as an individual contributor, or an individual leader, or manager.
Mac Prichard:
So it sounds like, look for ways to show that you play well with others, and you're part of a team, but also don't minimize your own accomplishments, and how your role helped that team and the company prosper and succeed.
Jacqui Barrett-Poindexter:
Yes.
Mac Prichard:
Now we're almost halfway through your list. Number three Jacqui, on the hot list was to show that we're creative in problem solving. Tell us more about how to do this and why it matters to employers.
Jacqui Barrett-Poindexter:
I think showing that you can avert situations that may be coming down the pike, maybe no one else around you has spoken up about, or even seen. Something specific in your background whether you're an engineer, or an analytical problem solver in another area, or you just have a certain experience that lends you to have an intuition about certain issues that are on the horizon.
I think showing where you've come forward and been able to..as the example on this article, is you might have saved millions, or thousands, or even hundreds of dollars in bleeding, because you spoke up and you were capable of thinking through critically these situations. And it can also be, again, things to do with more of a soft skill where you've got different silos in an organization that aren't speaking together and how you were able to use your relationship building skills to bridge that. That brings people together and maybe the development of a product or some other scenario that you've been able to advance forward, that helps the company, again, to grow revenue, or build profits, or increase their market share in another part of the country or even in the world.
Mac Prichard:
Being able to show that matters. Now, on your not-hot list and (this is like 'me, me, me'), kind of surprised me…was showing a bottom line results on a resume is no longer hot. So tell me about the difference here, Jacqui, between your point a moment ago about showing that you're a problem solver, but why isn't it also important to show the bottom line results that you produce for a company?
Jacqui Barrett-Poindexter:
They're both important. Measurable results are important and the bottom line. But if the resume is just peppered with those, maybe three or four or five bullets, under a position description with just the bottom line, and the writer or the job seeker has cut it so tight and so lean that all you see is fifty percent, and thirty percent, five hundred thousand, and two hundred, whatever the numbers are. But there's really no context around how they got to that, which gives that emotional appeal, you describe how you had to convince a group of leaders or a board of directors to move forward on something that they didn't think wasn't important and that's how you got to that final number. Show through your context and your story how you overcame certain hurdles to get to that number.
That's what I'm talking about there. It's not one over the other, it's blending the two and making sure it's not such a lean and mean resume that you're just talking about numbers.
Mac Prichard:
Yeah, I like your point because numbers are important, and you've got to be able to document accomplishments but you've got to tell a story too. And you mentioned a moment ago how emotionally engaging stories can be and I've certainly seen that in other work I've done in my career and I also run a public relations company. There's a fellow I've worked with who teaches a workshop on storytelling and what a difference it can make. He focuses on public policy, but he makes a great point, he says, "Nobody ever marched on Washington because of great data. It's a story that inspires people, compels them to action." Do you see something similar there in hiring too, Jacqui, in terms of the power of storytelling?
Jacqui Barrett-Poindexter:
Yes, I can think of a couple of clients. One who was an I.T.,informational technology leader, and he was looking to get into a what was a very hot company. The resume had such strong stories going on that the recruiting executive who brought him in said, "You know it was almost so much, so emotionally impactful that I was kind of taken aback but I had to talk to you." So that was a good reinforcement that it may be uncomfortable, too. That brings up another..sometimes the story telling and getting into these details, not just details but what we were just talking about. The stories can feel a little bit out of one's comfort zone, they don't  think that's right for their resume. Because it should be kind of dry and numbers driven, but it really is more than that, and it does work.
Mac Prichard:
I love that because it's again, people hire people and stories are a great way of engaging others. Number four on your hot list for resume writers is 'leadership' and why, Jacqui, is it important to show leadership on a resume?
Jacqui Barrett-Poindexter:
Everyone has some sort of leadership, even if it's just sub leadership, or being able to quietly lead by example. And I think if you can display that somehow in your resume, whatever portion of your career you're at, whether you're early, or mid, or late, you can give yourself an edge. Because it's not saying that I want to go in and be the boss of everyone, because we all know that good leaders are good servants. Taking care of the people around them and making sure everyone's empowered, and also equipped to do their jobs. I think you can show that as a team member, team leader, as an individual in an office or an organization, where you are willing to display an ability to help others push forward and equip them with the right tools responsibly.
Mac Prichard:
And on your not-hot list, is 'followership'. And this one I wondered about because don't leaders need followers too? Aren't employers looking for people who are good followers?
Jacqui Barrett-Poindexter:
So it is vital to show that…especially if you're being hired by someone who is going to be giving you quite a bit of direction and you want to be able to show that you are not going to be stubborn. So you want to show that, but you also want to show that if the same leadership needs you to take initiative and run with it, maybe because of different scenarios where the leader can only get you started and they need someone who can then lead at a different level, below that. But also when you have a growing company, and hopefully you're not going to become part of a company that's stagnant, then there are going to be periods when the leader may have more than they can take on and they need another leader. That may not be an appointed leader, but has leadership qualities, to take things off of their shoulders when they may feel overwhelmed.
Mac Prichard:
No, that makes great sense. Number five on your what's hot list is, 'a career portfolio'. Tell us about career portfolios. What are they and why do they matter?
Jacqui Barrett-Poindexter:
When I think of a career portfolio in current trends, I automatically think of a resume, a cover letter, and a LinkedIn, and now an Elevator Pitch. Even if Elevator Pitches are a little bit…that term is a little dated, it gets the point across. But those kind of pieces are really essential documents and sends messaging that, if someone has those on hand then I think they're ready to hit the ground running and they can add to it later if needed.
LinkedIn is, most people have heard of it, it's an nice adjunct to the resume; it can compliment it, it can extend upon it, it can tell some of the same things in a different way, it can give you a more narrative opportunity in the summary section. So I think that that probably is a must have these days in your portfolio.
And an Elevator Pitch is just a nice, concise something that you have on hand, maybe even two or three Elevator Pitches that you use depending on the situation where you want to give a quick snapshot when you're talking to someone on the phone, or in the hallway, or at a networking event. Or even casually who has asked who you are and what you're trying to look for or what you're trying to do in your career. Or what you're aspiring for.
Mac Prichard:
So in order to really give a complete picture and know also too that people are going to look for you in different places.
Jacqui Barrett-Poindexter:
You want to make sure that you have at your ready different ways you can articulate what you do, whether it's pointing them to your LinkedIn, even an About.me page, and I don't want to bring up too many different sources. But as you and I both know, there's so many different ways we can be present on the internet with different venues, and have profiles that are professional and clean and easy for people to get to you, too. Because everyone communicates differently. Even Pinterest, Instagram, all of these areas might be ways for someone building their career to have consistent messaging that people can find you and then get back to you, and you should then have…because I'm a resume expert and I know the value of it, you should have some sorts of pieces of resume material, that you can roll out. Whether you start with a summary or an elevator pitch, then follow on with something meatier.
Mac Prichard:
So let's go to number six item on your list, what's hot is, you said, 'value focused resumes'. Let's talk about those, but also what's on the what's not-hot list is 'just using facts on resumes'. Tell us what is a value focused resume and why shouldn't we rely on facts alone to tell our story on a resume?
Jacqui Barrett-Poindexter:
Again, looking at a target audience, and that will help guide how to communicate values, or when to. I'm thinking even of some chief financial executive level clients I've worked with in the past year or so, and one who really wanted to speak to his values more as a leader and integrity as a leader. We really showcased that in a level beyond more of what might have been a conservative, financial executive resume. We really brought in these areas of leadership values.
Mac Prichard:
Well terrific. Well this has been really helpful, Jacqui. Now tell us what's next for you?
Jacqui Barrett-Poindexter:
I have fairly recently started to roll out what I call a starter kit, and with that starter kit it's a low cost entry to test out my resume service. It's just kind of a do it yourself and I just wanted to share that I have that. You can find more information on my website.
Mac Prichard:
Well terrific, and we'll be sure to include a link to that service in the shownotes for the episode. I know people can also, besides visiting your website, which is careertrend.net They can also find you Jacqui, on Twitter, and your Twitter handle is @valueintowords. And we'll include links to your Twitter account, and your website in the shownotes. Jacqui, thanks for joining us today.
Jacqui Barrett-Poindexter:
Thank you, Mac. I enjoyed it.
Mac Prichard:
Alright, we're back in the Mac's List studio, with Becky, Ben, and Jessica. So what are your reactions to my conversation with Jacqui? What are some key points you took away? Becky, you want to go first?
Becky Thomas:
Sure, yeah. I really liked what she was saying about storytelling; the fact that you can sort of insert your personal story to an extent, like, you can tell your story and not just have your resume be all about the numbers and be very dry. But you can play into that emotional element of people hiring people, like you said, and that can really give you a heads up on the competition. That you have a clear story of who you are as a professional, and what you offer, and you can get that story across, that's really going to help you. So I really like what she was saying about that.
Mac Prichard:
Yeah, and I love the engagement that happens when we tell stories, and how we draw people in.
Becky Thomas:
Yeah, totally.
Mac Prichard:
Yeah, and I know all of us, when we're looking for work, struggle with getting the attention of the hiring managers and telling a story is one of the best ways to do that. Ben, what are your thoughts?
Ben Forstag:
I think, building off of that, one of the themes that runs through all of her points was the idea of balance, right? That you don't want to take the ultimate approach in any one of these things. So often we tell people to "put numbers on your resume, quantify your results," and like that's good in general but if you go overboard with it, it's not good. So you have to find this right balance between showing accomplishments, quantifying accomplishments, but also still coming across as a real human being who's got a story, who's got an interesting career narrative, who people might want to work with. So I don't have the secret sauce here, of where that balance is, but clearly one of the things she brings out is that you have to find that beautiful middle ground there. It's a trial and error process for most people.
Mac Prichard:
Yeah, I think that sometimes we hope, just to make the job go faster, that's there's some template that we can follow and plug in words, and our resume will be done. I mean that one and done, that you talked about. There's more art to it than science. I see you nodding, Jessica. What thoughts do you have?
Jessica Black:
Yeah, both of those that you both just mentioned. It was interesting to hear about the bottom line not being the way to go anymore. Or that this focus on numbers and quantifying your accomplishments, because I feel like that was a big trend for a long time. That that was sort of the push of, that's all you should focus on is making sure you have numbers to put on your resume of what you've done. I think that is a really good point too, yes, showcase what you've done, but also, like you all said, tell the story and focus on the other things that you've done.
I also liked what she mentioned about the leadership of showing that you can take initiative in different ways, in solving problems and all that stuff. So there's good ways to do that that's outside of just quantifying what you've brought the business. So I think that's really good.
Mac Prichard:
Yeah, her point about data alone not being enough was interesting. Because you're right, I hear for so long, resumes were about duties and responsibilities. Now there's a focus and I think it's right and proper, on accomplishments, and having numbers to support those accomplishments. But you can, as she said, take the pendulum too far. You've got to have a story as well.
Jessica Black:
That's right.
Mac Prichard:
Yeah.
Jessica Black:
And I think it can be stressful for people who aren't managing a budget or aren't doing the things that have a number associated with that. It can be really stressful to try to figure out what to put on your resume that's a quantifiable accomplishment. So I think that's a really nice way to know that it's okay to not have numbers, that you don't have to "slash a budget by ten percent" or whatever, it can be something else that also creates that value.
Mac Prichard:
Well terrific, well thank you all, and thank you, our listeners for joining us today for this episode of Find Your Dream Job.
If you like what you hear, please sign-up for our free weekly newsletter. These are our shownotes. In every issue, we give you the key points of that week's episode. We also include links to all the resources mentioned, and you'll get a transcript of the full show.
If you subscribe to the newsletter now, we'll send you our new guide, the Top Career Podcasts of 2017. Discover all the podcasts that can help you find a great job and build the career you want.
Get your free newsletter and career podcast guide today. Go to macslist.org/podcast.
Join us next Wednesday when our special guest will be Sherri Thomas. She'll explain how to bounce back after a layoff.
Until next time, thanks for letting us help you find your dream job!