Dress Code Enforcement, with Karla Miller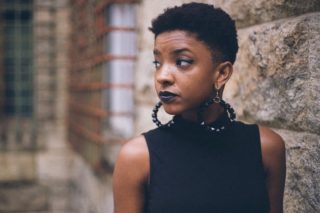 Dressing for work is especially fraught for women. This came to the fore nationally in July when a female journalist at the U.S. Congress was turned away from the House lobby because her dress didn't have sleeves. The story reignited our recent discussion about what "professional business attire" in a dress code really means.
For this bonus episode, we bring back Karla Miller, Work Advice columnist for The Washington Post Magazine, to talk about what Washington dress codes mean for the rest of us. How should business leaders address a vague dress code, and is there a tried and true rule for sleeves in the workplace?
Transcript
Mac Prichard:                  
Hi. This is Mac, from Mac's List. Before we start the show, I want to let you know about my new book, Land Your Dream Job Anywhere. I've been helping job seekers find meaningful, well-paying work since 2001; and now, I've put all my best advice into one easy-to-use guide. My book shows you how to make your resume stand out in a stack of applications, where you can find the hidden jobs that never get posted, and what you need to do to ace your next job interview. Get the first chapter now for free. Visit Macslist.org/anywhere.
This is Find Your Dream Job, the podcast that helps you get hired, have the career you want, and make a difference in life. I'm Mac Prichard, your host, and publisher of Mac's List.
I'm joined today by my co-hosts, Ben Forstag, Becky Thomas, and Jessica Black, from the Mac's List team.
On this bonus episode of Find Your Dream Job, we're discussing a news story out of Washington, DC this month. It's about professional dress codes in the U.S. Capitol. It's a story that's emblematic of a lot of professional dress code rules and there are some lessons here about how these rules are enforced across organizations.
Given the topic and location of the story, we brought back a recent guest to get her opinion. Joining us today is Karla Miller. She's the career advice advice columnist for The Washington Post Magazine.
Karla, thanks for coming back on the show.
Karla Miller:
Thanks for having me back.
Mac Prichard:
Now, give us a quick overview of what happened – there were stories that were on CBS.com, as well as the Washington Post.
Karla Miller:
Yes. So, what happened is, in early July, reporters on Capitol Hill gather in the Speaker's Lobby outside to wait for lawmakers to come out, on the house side, to talk to lawmakers and get their take and get some sound bites. A female journalist was told that she couldn't enter the Lobby because she was wearing a sleeveless dress – like, a sheath dress, with no sleeves attached. She tried to cover her shoulders, using paper from her notebook, but she was told that still wasn't appropriate and that she would have to go around another way.
As you can imagine, this kicked up quite a kerfuffle. Other female journalists pointed out that they had been stopped for this rules as well, [when] they were wearing sleeveless outfits or open-toed shoes.
The problem is that the dress code there doesn't specify that you can't wear a sleeveless top or open-toed shoes, it merely says that you can wear "appropriate business attire." And so there's been a lot of debate going back and forth about what is 'appropriate business attire?' Is this some sort of message to women? Is this a message to the media? What is up with this stricter enforcement of this rule?
Mac Prichard:
Well, quick question: let's talk about sleeveless dresses for women; aren't these generally accepted as professional attire?
Karla Miller:
Generally, yes. As we said in our last conversation, formal wear for women can include sleeveless and strapless outfits, and so business attire for women frequently includes sleeveless sheath dresses. So, I've dubbed this whole incident 'Sheathgate' because it's stirred up such a debate about this. But there's a difference between wearing, say, a spaghetti strap tank top, and wearing a nice, sleeveless sheath dress.
But there are, based on different interpretations of what's appropriate, exposing shoulders may be considered a step too far.
And, of course, people pointed out that Ivanka Trump and Michelle Obama, and other professional women, appear in professional contexts wearing sleeveless dresses, and they're saying "why is this a problem in the House Lobby on Capitol Hill?"
Mac Prichard:
Yeah, and, in the article you shared with me, I think it mentioned that Michelle Obama had worn a sleeveless dress three times to the State of the Union, and Ivanka Trump, the President's daughter, had worn a similar dress to the White House.
I want to turn this over to my cohosts, because all three of them have been thinking about this and have opinions. What do you all think of the story Karla is sharing with us?
Becky Thomas:
Man, this is a tough one.
Umm, I mean…
Mac Prichard:
Tell us more, Becky.
Becky Thomas:
I mean, in so many ways…. it's so gendered.
Jessica Black:
Yeah, absolutely.
Becky Thomas:
It's projecting all of this stuff onto women's dress, and like, even, there was some discussion about ties for men, too, and it's just like, women… it's just such a gendered discussion, and it's like, why is this norm of ties for men and like, suits – like, dresses and suits for ladies… it's just so distracting, and does it matter? For me, it's just like, cover your body, make sure your clothing is clean, end of discussion. Like, why is there so much, like you said, Karla, kerfuffle about it? It's just like, come on, guys, there's work to do, you know?
Jessica Black:
Yeah. And I think that – agreeing with what you're saying, Becky, about it being such a gendered issue, is that it's diminishing, in the many other ways that women already get diminished, it's adding to that context of diminishing women to just their appearance, rather than their perspectives or their intelligence or contributions to, in this case, Washington, DC, on Capitol Hill.
Becky Thomas:
Totally.
Jessica Black:
So, it's just a "let's dissect these women and, you know, based on what they look like, rather than allowing them to go in and do their jobs." Which is ridiculous.
Becky Thomas:
Absolutely. Yep. Totally. Well said.
Karla Miller:
It really depends on who's in charge, and who's the beholder. In many offices, you know, as we've said, nobody would even blink at a women wearing a sleeveless dress. But, depending on who's making the rules, and who's interpreting the term "appropriate," it can, you know, you can hear, just in this conversation, it's getting some backlash, and it's making women feel targeted, in particular.
Becky Thomas:
And it becomes so personal. Like, it becomes so subjective, when it is in the eye of the beholder, whoever is saying, "that is inappropriate, in my eyes." And I don't know how to get around that, either.
Jessica Black:
Yeah, and when there's no clear guidelines. Like you were saying, Karla, there's nothing clear, there's no dress code that says – so there's – people can't understand what's right and what's wrong if there's not something laid out. But, Ben, what were you going to say?
Ben Forstag:
So, I want to kind of extract this out to a bigger question, which is, you know, both in the U.S. Capitol, but I think also with a lot of employers, I think at best you get sort of general guidelines for clothes, and they say, like, "business casual," but, like, folks don't really get detailed about what exactly that means, and the assumption is, like, you're just going to know what's appropriate. So how are job seekers or professional people supposed to know what's appropriate in an ever-changing, and more casual, work environment?
Karla Miller:
You really can't know. I mean, without specific guidelines from the employer. The employer, the HR, and management really have to sit down and think about it and say, ok, what are we going to deem appropriate in our workplace, what do we consider casual or formal, and how do we apply it, and how do we make sure we enforce it consistently? And, are we imposing rules that create hardships for people, you know, based on their faith, for example, you know, we have to take all those into consideration, and make sure we're not just clinging to one culture's definition of modesty or appropriateness.
Ben Forstag:
So let me ask: is this the kind of thing that is completely responsive in nature? Again, I'm thinking from the professional's viewpoint. You're ok until somebody tells you it's not ok?
Karla Miller:
Well, there are things you can do to be a little more proactive about it. You can look at your company's dress code, and sort of push the question if you can't get clear answers from that, pick up cues from the people who are around you. But to get back to the Capitol Hill thing, this journalist was picking up cues from other journalists, [who were] wearing sleeveless dresses, and, they're doing it so it should be appropriate…
Jessica Black:
Yeah, that's actually. I was going to ask you, Karla: I was curious about if this is a new thing, and that's where the confusion is coming through, where, sometimes – depending on who is making the quote-unquote "rules," or deeming what's appropriate or not, that that could cause the confusion of at some points in time it's ok to wear a sleeveless, and other times people are saying it's not ok? And, I'm just curious about that.
Karla Miller:
Um, these rules, as I understand, these rules on Capitol Hill – the code is not new, this is not an entirely new thing. Other leaders, other administrations have posed slightly different rules at different times, it's just a question of how strictly they enforce it. And it depends on if on that particular day, the security staff happens to notice you walking by in your open-toed shoes or your sleeveless dress, they may or may not stop you, and it's probably confusing for them as well. They probably don't have these clear guidelines, and if there were some sort of explicit rule book laid out, saying that this is ok and this is not, then the enforcers would know what's up, and journalists would know what's up, and everyone could be on the same page.
And, actually, the House Speaker, Paul Ryan, just a week after Sheathgate, announced that they would be updating and modernizing the dress code rules so we could have less of this confusion, so, by the time this comes out, he may already have done so, but we'll have to stand by and see what they end up with.
Mac Prichard:
Well, this is really helpful, Karla. Let me ask you this just to close; I'm thinking about our listeners who might be working for an employer and they think the dress code is one set of rules, and they come and discover a new standard is being applied, or maybe there's a standard that might have been on the books years ago but hasn't been applied and suddenly that rule is being enforced – what advice do you have for listeners who might in a situation like that, whether they're on Capitol Hill, or somewhere else in the United States?
Karla Miller:
Well, in any employment situation, if the code isn't explicit, or it seems to be changing, and you're not entirely sure, seek clarity, dig up some sunshine, go talk to HR, or go talk to your manager and say, "look, I understood the rules were this, and now I'm seeing that the rules seem to be different, or they seem to be enforced differently, what is the actual rule? Can we get some clarity on that?" And just push for explicit guidelines in any, whatever context you're in, before it blows up and becomes a political issue.
Jessica Black:
That's really good advice.
Mac Prichard:
Yeah, excellent. Well, thanks, Karla, and thank you, Mac's List team, it's been a great conversation. If you'd like to get a transcript of the show and learn more about Karla, visit our show notes. You can find those on our website, macslist.org/podcasts.