How to Get the Career You Want, with Katie Kelley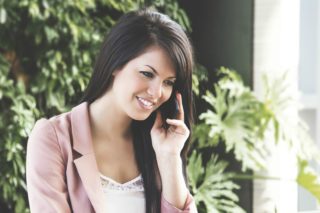 Are you ready to build a career you love? Every time you switch jobs, you have the opportunity to redefine your career—to pursue new challenges and find new meaning in your work life.
Most workers have ample opportunity to change career paths; the U.S. Bureau of Labor Statistics estimates the typical American will have 10 different jobs before the age of 40.  Yet many of us struggle to make the big choice of changing professional direction.
Knowing what you want to do in life often means conquering your fears. You may have to shed old ideas. Or find the strength to let go of a safe job.
Put simply… it takes courage.
This week's guest, Katie Kelley, is an expert of making bold career choices. In fact, she's written the book on it: Career Courage.  Katie shares her tips on how to discover your passion, step out of your comfort zone and build a career you love.
This Week's Guest
Katie Kelley is Director of Global Leadership Development for Fuerst Group, parent company of Keen Footwear and Chrome Industries. Her own career pivots include stints as a psychotherapist, a medical salesperson, an ABC television contributor and most recently, as an executive coach with clients that include Google and Time Incorporated.
Resources from this Episode
Transcript
Mac Prichard:
This is Find Your Dream Job. The Podcast that helps you get hired, find the career you want, and make a difference in life. I'm Mac Prichard your host and publisher of Mac's List. I'm joined by my co-host Ben Forstag our Managing Director, and Jenna Forstrom our Community Manager. This week we're talking about how you can plan your career instead of just letting it just happen to you. According to the U.S. Bureau of Labor Statistics, the typical American will have ten different jobs before the age of 40. Every time you're in a job or changing one, you have the chance to define your career. Yet many of us struggle with making that choice. Knowing what you want to do in life often means conquering your fears. You may also have to shed old ideas or find the strength to let go of a safe job.
What do you want to do in your career? To help answer that question, Ben shares a Ted Talk about what makes us happiest in our work. I talk to Katie Kelley, author of the new book, Career Courage, and Jenna answers a questions from you, our listeners. Our show is brought to you by our book, Land Your Dream Job in Portland and Beyond. To learn more about the 2016 edition, you can visit macslist.org/book.
Ben Forstag:
Hey Mac. A few weeks ago we talked about the 80/20 rule in job hunting. Since then I've had a lot of questions from readers and listeners about this rule. Can you review this point again?
Mac Prichard:
There's an estimate out there Ben, that up to 80 percent of all jobs are never advertised, they're filled by word of mouth, but most people spend about 100 percent of their time applying for posted positions. The reason they do that is they haven't learned the nuts and bolts of job hunting. They're not taught that in college or high school and they don't know how to crack the hidden job market. Our book shows you how to do that. We tell you how to use informational interviews to find unadvertised jobs. We give you tips for how you can meet and impress hiring managers outside of that formal application process. We also show you how to get industry leaders to think of you when jobs open up, often before they're advertised.
Ben Forstag:
Great, thanks.
Mac Prichard:
To learn more, visit macslist.org/book.
Jenna, Ben, today we're talking about career planning. How to map out your career. What kinds of steps have you two taken in the past to plan your own careers?
Ben Forstag:
I was one of these people that spent 100 percent of my time looking at job boards. Among all the problems that caused, one of them was that I started thinking about my career and thinking about my skills. Wrapping them around the jobs that I saw advertised instead of taking a step back, turning off the computer and thinking about what I really wanted to do with my career. Thinking about the end goal I wanted rather what's the next step. When I took that time to think about things, and frame my experience and my skills and my education around what I wanted to be doing, it made my whole job search much clearer.
Mac Prichard:
Good. How about you Jenna?
Jenna Forstrom:
Like a lot of our listeners I feel like this is something I am definitely excited about learning here at Mac's List. It's not something I've given a lot of attention to in my career. I've just kind of gone from job to job. Being here and constantly thinking about the next steps and what I want in a career, I think I've got the larger picture down. I want to always be helping people and I always want to be doing digital work, but where that takes me I'm not really sure. Just thinking about that and putting my thoughts together has been helpful.
Mac Prichard:
Good. You're actually ahead of me because I went through my teens and 20's just thinking about the next job. It wasn't until I thought about going to grad school when I was 30 or 31 that I thought, what is it I want to do over the next 5, 10 or 15 years? I did do some career planning along the lines of what's outlined in Katie Kelley's book and other books as well. I think it's natural for people to go through that process. First think about the next job and then eventually think about what kind of career they want to [inaudible 00:04:01] decades.
Let's turn to Ben who has always got resources to share with you all, our listeners. Ben, what's the resource of the week?
Ben Forstag:
This week I wanted to share a Ted Talk that was done by a guy named Dan Ariely. It's all about what makes us feel good about work, which is a topic I think we talk a lot about, very ephemerally though. We don't really get down to what does make work feel good and meaningful and special to us. Why do we go to work everyday? You know the Ted Talks, right Mac?
Mac Prichard:
I do.
Ben Forstag:
They're really good. There's a lot of them out there. There's the big Ted conferences and then there are these regional conferences. Every city has their Ted one. Here in Portland we've got TedX Mt. Hood. This came from TedX Rio de Plata. Dan Ariely is a behavioral economist, which is basically an economist who instead of sitting in a room with charts and stuff, he is running experiments on actual human beings to see how they behave in relation to economic factors. He's done a lot of work around contentment at work. What drives people to keep working. To be happy at work. To be more productive at work.
The traditional model of work is that people go to work because you get a paycheck, right? The motivation is payment. That's a very classic way to look at work. Some days it certainly does feel like that for me, but most days it doesn't. One of the things that Dan Ariely says is that this model really developed in the industrial revolution when we were all sprocket makers or cog spinners or we were too busy to stave off hunger to think about things like happiness and contentment and meaning. Now that we're in the knowledge economy and we're all hopefully not staving off hunger on a day-to-day basis, efficiency and that kind of paycheck mentality is less important than meaning for most workers.
What his says is, the new model is the motivation to work is driven by obviously salary is part of it, but also meaning, the joy of creation, challenge, ownership of the work, your own identity, a sense of pride, and a whole lot of different variables. I think most of us understand this, right? This whole show is about finding meaning in work beyond just a paycheck. When we tell people to chase your dreams, we're typically not telling people your dream is to go out and get a million dollar salary, that's the be-all end-all. Usually it's about be content, find happiness at work, be engaged. One of the cool things about this speech though, is Ariely shares some behavioral experiments he's done to illustrate how meaning, pride, challenge, and all these other factors affect your happiness at work.
These are all really simple experiments he did, but they're really kind of interesting. For example, he paid people to build Lego sculptures. Some of the people he would pay them and he would destroy the structure right in front of them as soon as they built it. Other people he would take the structure and put it on the table to display it and show people look at what you created. Then he measured how cheap he could get people to build these statues for, and found obviously when you were displaying the artwork in front of the people they took more pride in it. They saw it as something more special, and they'd be willing to build these structures for much lower costs than the people who had to see you destroy the structure right in front of them, right? Their work didn't mean anything to them.
He has this great analogy about Ikea. He says pretty blatantly Ikea furniture is not the greatest furniture in the world, but it comes in these boxes where everything is broken up into pieces and the instructions are not very clear. You have to sit there and build it and it takes three hours to put together a bookshelf. At the end of the day, a lot of people take a lot of pride in that I built this bookshelf following these pretty confusing instructions. That process of work creates a whole lot of pride in the product. He says the same thing is true of work in general. The tougher it is, the more of a challenge, the more ownership we feel, the happier we are.
I totally dorked out on this.
Mac Prichard:
I can tell.
Ben Forstag:
It combines a lot of my favorite things like social sciences and research and bizarre experiments. I definitely suggest you check it out. It's only 20 minutes long. It's available on the Ted website which is Ted.com. I will also put a link directly to the video in our show notes.
Mac Prichard:
I have to ask Ben, do you think Ikea makes those instructions difficult by design to give people a sense of accomplishment?
Ben Forstag:
I think they make those instructions difficult by design because they're trying to reach a global audience and they don't want to put any actual language in any of the instructions. I can understand that. After putting together an Ikea dresser I feel quite accomplished like I've done something really good with my day.
Mac Prichard:
Okay so it's not a recruitment strategy for the Ikea labor force?
Ben Forstag:
Probably not.
Mac Prichard:
Lots of food for thought there. Thank you Ben. If you have a TedX Talk or video or podcast or other resource you'd like to share with Ben, you can write him directly. His address is info@macslist.org.
Now let's turn to Jenna Forstrom, our Community Manager. She's here to answer one of your questions. Jenna, what's in the mailbag this week?
Jenna Forstrom:
This week's question is, when it comes to creating or updating my resume, do I need to include my home address. I thought that was a really good question and I actually have done this myself, removed my address from my resumes. It's because my friend pointed out that when you're applying for jobs you're uploading your resume onto the internet to things like Linkedin and Indeed and Monster.com and Idealist, and you have no idea where that goes. I was a little freaked out because I own my own house and I'm a single 20-something year old. I don't really want my home address published anywhere so I've been really conscious of what I'm uploading onto the internet.
That being said, I think that there are a whole plethora of reasons why a pro for including and some of the cons so, home address versus permanent address. The address I used in college was in Boston, but my mail was being sent here to Portland with my Mom. If you're applying for a job but you live out of state but you're making the move maybe using a friend's home address so it seems like you live there our could be living there or could be living there. Saving precious space on your resume. Being able to enter it manually on some form field so company X is getting your home address, not all companies like with Monster. How about you guys?
Ben Forstag:
I think I have, but only because I have a very traditional resume template that had a space for home address. I think it's a good idea to have at least your city and state there and certainly for all your past jobs. Given Portland's market, for example, there's a lot of people from outside Portland looking for jobs so I think it's important to establish that I'm actually in the city right now. I can take the job starting in two weeks, rather than you're going to have to pay me to relocate or wait several months.
I definitely hear your issue about how information gets spread around the internet about you. I think that's something we always need to be cognizant of.
Mac Prichard:
I've seen advice from career counselors that you can free up space, as you said Jenna, to make the case for elsewhere in your resume. A good way to do that is to remove the postal address and just include an e-mail and cell phone. I've also had people recommend that you use a local PO box if you're concerned about identity theft or sharing your home address with, or what might happen to it once it gets out there. Some people do that too, when they want to show a connection to a community where they haven't moved yet and they'll use a local PO box.
Ben Forstag:
I think logistically nowadays most employers don't reach out to job seekers through the mail. They're going to reach out to you by e-mail or by phone. The inclusion of a physical address is just icing on the cake in terms of contact information.
Mac Prichard:
Thank you Jenna. If you have a question for Jenna, please e-mail her. Her address is jenna@macslist.org.
These segments are sponsored by the 2016 edition of our book, Land Your Dream Job in Portland and Beyond. We've made that book even better. We've added new content and we're offering it in the formats you told us you wanted. For the first time you can read Land Your Dream Job in Portland and Beyond as a paperback or download it onto your Kindle, Nook or iPad. Whatever the format, our goal is the same. To give you the tools and tips you need to get the job and the career you want. For more information, visit macslist.org/book.
Now lets turn to this week's guest expert, Katie Kelley. Katie Kelley is People Development Director for Fuerst Group, parent company of Keen Footwear and Chrome Industries. Her own career pivots include stints as a psychotherapist, a medical salesperson, an ABC television contributor and most recently, as an executive coach with clients that include Google and Time Incorporated. Katie thank you for coming to downtown Portland and joining us in the Macs List studio.
Katie Kelley:
Thank you so much. Wonderful to be here with you.
Mac Prichard:
It's a pleasure to have you here. Now, planning careers. This is a subject that can move some people to silence. They're not sure what to say when people say "what's your career plan". How can listeners get clear about what they want to do with their career?
Katie Kelley:
I came up with, just in Chapter One, this model called the FOG model, because that's often how I felt throughout my 20s and even 30. Kind of in a fog. Not really sure what the next step would look like. I think people, in my experience at least, get really locked into corners where they get really hung up on the companies or the titles or maybe salary or cities. I try to encourage people to think about it more fluidly. There's this model that I use called the FOG Model. It's really looking from a white board perspective at three buckets of information.
The first one is feedback. It's asking some people in your life, both personal and professional whom you trust, and whom you can honestly handle feedback from (which his a critical first step to ask yourself). You ask them what should I stop, start and continue doing in my work life? What do you observe about me where I really come to life? Where I'm really pumped up, amped up because of the day I just had. When do you notice that I'm fully deflated, don't have the energy, am not feeling so positive? What do you notice about me? Start to jot down those notes what they tell you. What they think you should stop, start and continue doing. There is a data set.
The easiest way to sometimes learn about ourselves is what our behavior is telling other people. Sometimes it's easier to learn from others what they're seeing from us.
Mac Prichard:
How long of a list of people is that Katie?
Katie Kelley:
I would just start with three.
Mac Prichard:
Okay.
Katie Kelley:
The second bucket is opportunities. These are … just think about what people in your life, what key relationships, what networks, meeting, events, might help you expand or experience more mature working relationships or experiences. If that's too complex for you, think about who excites you. Who when you look out online or even on Linkedin, or if you go to a networking event, who in the room is the most enticing to you. Because of the work they're able to do, because of the places they're able to go, because of the meetings they're a part of. Start to note who those people are. Then think less about them, but what exactly their roles are. What function are they serving in their organization? That's the second data set.
Mac Prichard:
Once you identify those people, should listeners think about approaching them?
Katie Kelley:
Possibly, but even before that just really sit down and think about how are they showing up in the world. What are they doing? What are the roles that they're serving in? That's the F and the O of this G, right. The F is the Feedback, the O are the Opportunities that you're seeing that are really enticing to you and pulling you into your future.
The third data set is most simple of all. It's G. It's Gut instinct. What is that thought that's waking you up at two in the morning? What is that inner-most thought that's waking you up and saying I should have done this? I wish I had done that. Jot that down so that instinctual knowledge about a step you should take, or something that you're regretful that maybe you can correct now. I encourage people to give themselves four to six weeks to fill those data buckets. Pair up with a buddy who's going through the same thing. Touch base with one another every Friday, for example. Work to find out what's showing up in those three areas.
The goal is to find out what lives in that concentric circle in the middle. That's what I call the career success circle. This is a much more intuitive, organic business plan. It's the antithesis of what we think of as a business plan. It's really just a way to point you towards the next step. In my experience, career building is really about momentum. It's about knowing which direction you want to go. I don't where I want to go forward, but I know I don't want to be here anymore. If that's where you're feeling, this is a model that helps people take that step forward. With each step, with each conversation, with each event you attend, etc., you start to learn more about, not quite this way, I'm going to tweak this and go a little bit that way. That's where many peoples answers lie. In that momentum.
Mac Prichard:
Once they get that momentum, where do you find it takes people? What happens next?
Katie Kelley:
It starts opening doors and that's where the whole theme of Career Courage resides with a lot of these book's teaching points. There is no one way. When I've been giving lectures in various organizations or universities about this book, the question that has come up many times is, what's the shortcut? There is no shortcut. There is no shortcut to true career happiness. It's a long grind. For some people it's not a long grind. A lot of people in the book, myself included, have had success, but then we hit a plateau and we say what's next? What was meaningful to me at 28 is vastly different at 35 and now vastly different coming up on 42. It's a matter of getting in touch with where you're at at that point in your life and saying what matters to me now. What are the implications for the type of work I want to do? Is creative, flexible work more important, or is a nine to five 401K more important?
Mac Prichard:
This is a process that people should undertake throughout their career or their working life because their careers are likely to change.
Katie Kelley:
Exactly. It's a commitment to find your own answers. Your own true north. What has translated to success for me is going to look vastly different for you. We're all on incredibly different journeys. There is no one answer. There is no one path.
Mac Prichard:
You may start this process while you're still in college or right after graduation as you figure out you want to do. Then you hit that plateau. Katie, how do you know you've hit the plateau? What are the signs that you'll want to revisit a process like this and reset your goals?
Katie Kelley:
The book opens up with when I ironically had reached my ultimate career goal. From 18 to 30 I stayed on one path of becoming a psychotherapist. I was literally at that point in New York City on my last year of residency, post-graduate school in New York working at this dream spot in my field. I couldn't have been more miserable. What I thought had been the ultimate dream goal, ended up to be super constricting and not a good fit for me. Some of the feelings I talked about on page one are just feeling like I was in my own straight-jacket (I was working on a locked psych ward). Feeling without emotion about my work or just feeling very robotic. I didn't have the feeling of any spontaneity or any ability to influence my work differently than my colleagues. I felt very robotic, like I had to feel a certain way about approaching the work.
For me, that was very stifling so it wasn't a good fit with the person whom I was becoming. I needed more flexibility and creativity. That was for me the sign that it was time to really take a look inwards and say wow. I've dedicated ten years towards this path. It hasn't brought me the happiness that I thought. Where do I go from here?
Mac Prichard:
Should people who are mid-career go through a different process than someone who's starting out?
Katie Kelley:
I don't think so. I think the process is all the same, it's just a matter of giving yourself permission to state the way you feel and that there's no one way to experience a certain profession. I think a lot of people get caught up in … and the book is … because of my psychotherapy background, the book … a lot of it is around helping us unpack our own psychology from our early life. Whether it's cultural, family, relationship based, is really helping to think back around what our own norms are as it relates to breaking from a plan or doing something totally out of the ordinary for your family, or for your culture for where you are in the world.
That's a lot of the quotes … because this book is based on 70 interviews … a lot of the quotes that really resonated with most people, myself included, were about just giving yourself permission to be different. I think that's a crucial piece in having career courage and blazing your own career path is just being emboldened enough to say I might do something out of the ordinary here, am I okay with that? Am I okay with the implications? Am I willing to take a 40 percent pay cut to risk the chance of greater happiness long-term? What is the impact going to be over the next few years?
Mac Prichard:
You've laid out a process. It's clear and easy to follow. What stops people from doing that work, Katie? What are the common barriers that you see when you talk to others and how do they overcome them?
Katie Kelley:
It takes a lot of sacrifice I think particularly for people who are used to earning a certain living. I think it's hard to retreat back in your salary grade. That's often what I hear as the first line of defense for people. Oh, I would love to actually do the work I love, but I can't afford to re-calibrate my lifestyle because I've gotten used to it or I have children or we built life around this income. I do hear that a lot. I don't think that's something people can't figure out. They do figure it out, but I think at least in America, it's a bit of a cultural obstacle and maybe something people don't always want to talk about. It's something I hear people say all the time.
Mac Prichard:
So people face that barrier and they either accept that sacrifice or ….
Katie Kelley:
It's looked at as risky so there's no guarantee that things might work out. There's no guarantee if you take a certain step back or you decide to invest maybe money that is slotted for a child's college fund, to a masters program for yourself. It's that guilt thing. Is that too self-absorbant of me to do that. If I end up doing it, what's the positive spin. What are the positive implications.
The second obstacle is just not having a network of people to really support and continue to kind of help that momentum. There's a whole chapter in here about building a powerful network. It may sound so cliché, but it's actually super critical. One of my favorite quotes in here that I did not write, was about "if it takes a village to raise a child, it takes a powerful network to make a career click". I really believe that. You really need that village of people sponsoring you, mentoring you. You doing the same for others and people kind of pulling you along when the going gets tough.
Mac Prichard:
For people who've made a choice, they picked a career they're starting or they're switching to a new one and things are going well, they haven't hit that plateau yet. What are steps they need to take along the way to get the most out of that choice?
Katie Kelley:
It's a great question. I think just always keeping that vision piece in mind. Chapter 1 it talks about motivation. I can't remember the specific chapter, but I think in six or seven it talks about vision. Sometimes we don't always have the luxury of being able to lay out a vision, but a vision could be a three month plan or it could be a 15 year plan. If you can start thinking about particularly around finances, which often I find when you talk about what do you want to do when you grow up, people will say do what you love, but we don't always talk about the financial piece.
Chapter 9 is talking about making sure you're really doing the math on what your current salary is and what your earning potential is going to be over time, and really having that hard conversation with yourself around what your lifestyle expectations are and needs. There's a big unconscious piece sometimes for people about the life they intend to live. It could be around the zip code, around schools, around how often you want to have designer clothes, or how much you want to travel. Really getting honest with yourself around what your expectations are as you move through life, and figuring out if the career path you're in right now. If the trajectory is going to be in alignment with what your needs and expectations are. I think that's one way to really think about … is this career … what do I need to do to make sure I'm aligning with what I'm expecting of my life.
Mac Prichard:
Terrific. I did have a chance to read your book before the show and one of the many things about it that impressed me was the set of exercises that you provide that are straightforward and easy to use. For listeners that want to learn more I would encourage them to check out those quizzes and those exercises.
Katie Kelley:
Thanks Mac.
Mac Prichard:
What else would you like to add Katie. We should start wrapping up.
Katie Kelley:
It's just a huge honor to be here. I encourage everyone to take a look at the book. People are enjoying it. Maybe don't read it in solo. Read it as a group. I'm finding a lot of people are using it as class exercises, for homework assignments, and at colleges particularly. I'm 20 years out from high school, but even this Friday I'm going down to San Diego and keynoting my high school's career day to talk to juniors and seniors. I don't think you can start earlier. These days I can't imagine thinking about my career at junior in high school, but all ages do apply as readers.
Mac Prichard:
Great. You talked a little bit about your trip to California and I know you've been on a book tour. What else is coming up for you, Katie.
Katie Kelley:
My family will not let me do any more flying around. I've been pretty much out of town all of March, so I'll be down in San Diego this weekend and then trying to do local events in Portland or radio and TV shows from here.
Mac Prichard:
To learn more about you people can find you on Twitter and your Twitter handle is @katie_c_kelley and that's Kelley with two e's. You have a Facebook page and we'll include links to both your Twitter and your Facebook account in the show notes. I know you've got a special offer for our listeners. Would you like to talk about that?
Katie Kelley:
Yes. If anyone would like an autographed copy of this book, I found that a lot of people are gifting this book for upcoming graduations or people's birthdays and they really like the autographed version, which is very sweet. If you e-mail me at katie@katiekelleynetworks with your mailing address I can send you a signed copy of the book for twenty dollars anywhere in the U.S.
Mac Prichard:
That's great Katie. Thank you again for joining us and for coming downtown. It's a pleasure to see you.
Katie Kelley:
Pleasure to be here. Thanks for all you're doing for our community.
Mac Prichard:
Okay we're back with the Mac's List team. Jenna, Ben when you two think about the interview, what are some key takeaways for you?
Ben Forstag:
I thought it was a great interview. The one part that really resonates with me was the importance of feedback in thinking about your career. I think this could be easier than you even imagine. My wife is probably my best career counselor I've ever had. The days I come home and I'm deflated and low energy and upset, she knows the kind of projects I've been working on and the kind of projects that take all that energy out of me. The days when I come home and I'm excited and I'm energetic, she knows what I've been working on there as well. One of her recurring things she's told me, especially when I was unemployed, was you need to be looking at the kind of jobs where you're going to come home energetic, for her sake and for mine. I think feedback is so important in the job search and in career management in general.
Mac Prichard:
How about you Jenna?
Jenna Forstrom:
I really liked her comment on personal permission and how giving yourself that. It's okay to do this and step outside of cultural or economic norms to pursue what actually makes you happy, but realizing with that personal permission comes a little bit of sacrifice. You need to be honest with yourself and with your family about what you're going to do and if there's going to be a financial tie to it. We always hear that money doesn't equal happiness, so even if you're going towards the dream job of making a million dollars and you're miserable, it might not be really worth it.
Ben Forstag:
I think that's part of the reason why there's so much pressure on young adults and even people who are teenagers to figure out what they want to do. Adults realize once you have a family there's a whole lot more sacrifice that needs to be made when you're making transitions in your career. You have to think more about finances and responsibilities and where the money's coming from. When you're in your 20s, obviously you still need to eat, you still need to pay for rent or a mortgage, but the obligations there aren't as great, or your responsibilities aren't as great. There's more opportunity there to try things out. To experiment. To figure out what you want to be doing.
Jenna Forstrom:
Understanding where that baseline is. If you're beginning your career or if you're mid-way through your career you're still going to have a baseline and just using that as a platform to build a foundation on seems like a really good point.
Mac Prichard:
For me, I liked about what Katie had to say was her point about how we can have a lot of different careers during the course of our working life. I think especially for younger people, there's a sense that if you're in high school or in college, you have to make one choice that you have to stick with for the next 40 or 50 years. It's not only not true, but if it were, that would be overwhelming. I know Ben, you and I have talked about this before in earlier shows, we've both had several different careers at this point. Jenna I think you'll have the same experience and I think all of our listeners will too.
Thank you for listening. If you like what you hear on our show, you can help us by leaving a review and a rating on iTunes. This helps others discover the show and helps us serve you all better. One of the reviews we received recently is from Josh Grenowitz, who writes "Find Your Dream Job is the anecdote to all those be an entrepreneur, get-rich quick, make your first million and work from your laptop while jet skiing with dolphins off the coast of Bora Bora podcasts out there. It offers practical advice, refreshing insights, excellent interviews and realistic approaches to finding your dream gig without hyperbole, over-inflated promises, and echo chamber advice."
Thank you Josh and thanks to scores of other listeners who left a review. Please take a moment to leave your own comments and ratings. Just go to www.macslist.org/iTunes. Thank you for listening. We'll be back next Wednesday to give you the tools and tips you need to find your dream job.