If You're Not on LinkedIn, You Must Be Retired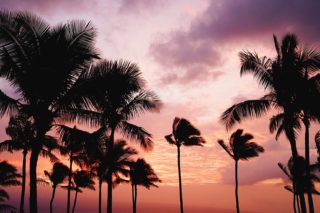 I want to share an amazing statistic with you: 87% of all recruiters use LinkedIn on a daily basis to find and screen candidates.
What does this mean for you? It means you absolutely need a killer LinkedIn profile to maintain your credibility as a working professional.
LinkedIn is the go-to networking tool for recruitment and hiring. If you're not well-branded on this platform:
recruiters won't know you exist
employers will assume you haven't kept up with the times
your peers will conclude that you've retired
In Lesson 2 of How to Wow and Woo Employers Online, we take a deep dive into LinkedIn as a tool for branding, networking, and job search.  You'll learn why LinkedIn is an invaluable tool for finding new jobs and developing your career.
Why smart job hunters are on LinkedIn
I use LinkedIn every day. Seriously.
I use it to stay in touch with professional connections, find business leads, and research organizations. After meeting someone at a networking event, I always connect with them on LinkedIn so we can stay in contact.
LinkedIn has basically become my professional Rolodex. (Remember Rolodexes?)
As I search through LinkedIn, I'm always shocked when I come across a profile that looks like this: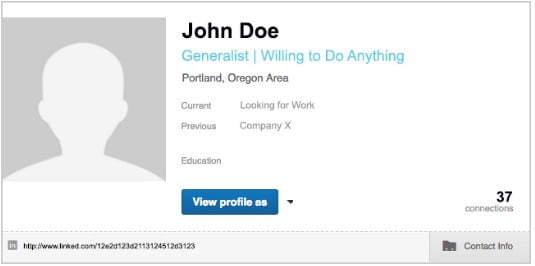 Don't be like "John."
John's profile tells me nothing about who he is, what he does well, or how he can help solve an employer's problems. As a result, he's missing a golden opportunity to market himself and build powerful professional connections.
Smart job hunters use LinkedIn to tell a compelling professional story, document accomplishments, and show what they can do for others. This is how you build a LinkedIn presence that is irresistible to recruiters and hiring managers.
In Lesson #2 of How to Wow and Woo Employers Online, I'll show you everything you need to to make the most of LinkedIn as a free resource. You'll learn:
Why you need to be active on LinkedIn–whether you're looking for a job or you are an established professional
How to build a killer LinkedIn profile that gets noticed and reinforces your standing as a professional
Best practices for reaching out to other professionals on LinkedIn
How to build your brand using tools on LinkedIn
Plus, my team and I are always monitoring the course and are available to answer any LinkedIn or job search questions you may have!
I hope you check it out!