← Older posts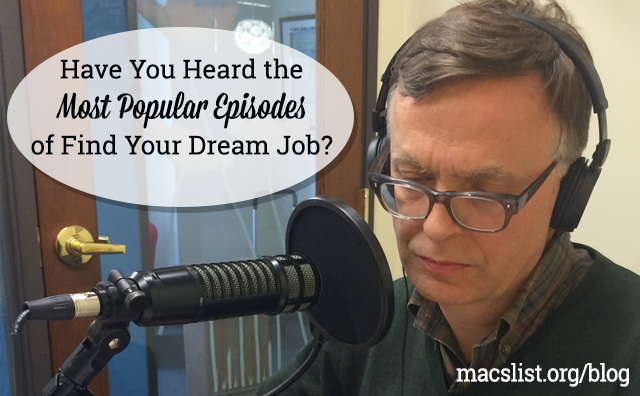 Last fall, Mac's List launched our first podcast, Find Your Dream Job. Since then we've released  53 weekly episodes, 21 bonus clips, and received more than 130,000 total downloads.
That's a lot of audio content. 35.8 hours, to be exact. You could drive from Portland, Oregon to Atlanta, Georgia, listening to nothing but our show–and still have 2 episodes remaining when you arrive!
Not planning a long road trip? Need a primer on our show? No worries! We've got you covered!
← Older posts