Taking a Proactive Approach: Natalie Roger's Job Search Success Story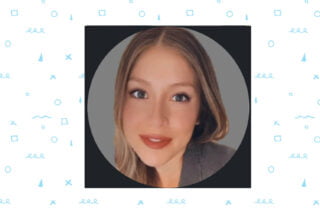 In this job search success story, Natalie M. Roger, recruitment and people ops manager at Trovata, shares how she actively networked and marketed herself to find her next opportunity. 
What do you do for a career? Who do you work for?
I manage all recruitment efforts at Trovata (sourcing, interviewing, creating job descriptions, job postings, managing the ATS, and shepherding the interview process). I also help with people operations, which includes onboarding, offboarding, benefits, payroll, HRIS management, reporting, comp benchmarking, and ad-hoc questions and projects. 
Trovata is a fintech company that offers a cash management platform for individuals and businesses to analyze, report, forecast, transact, and essentially manage all of their cash, regardless of who they are banking with. We have about 100 employees right now and have been around since 2016. We work with some top technology companies as well as other businesses. We recently partnered with J.P. Morgan, who is also one of our top investors. Our CEO and founder is Brett Turner, and he does a great podcast with our CTO.
How long did it take you to find this job?
About a month. I was in the final rounds with another company when they contacted me. I told them I was interested, but only had two days to run through their interview process. They made it work, and I loved everyone I interviewed with and the company's overall vibe. I interviewed and signed my offer letter within two days.
How did you find your job? What resources did you use? What tool or tactic helped the most?
They reached out to me via LinkedIn. But most of my jobs have been found via LinkedIn (either me reaching out or them reaching out), or by employee referral. I'm a big fan of LinkedIn, and I believe they have the best offerings of any job board available right now.
What was the most difficult part of your job search? How did you overcome this challenge?
Working in the "start-up/tech" space can be gratifying in many ways, but there are also a lot of uncertainties. It is common for many of these types of companies to experience lay-offs at some point in time, and I have gone through three in my career so far. I was laid off during COVID when many companies weren't hiring, so the uncertainty of a paycheck in a dry market is the most challenging. Getting noticed as much as possible is the best thing you can do. Reach out to all your connections, scour job boards, post on LinkedIn, and follow up when necessary. I even worked at the hospital for a year until the tech world opened up for me again.
What is the single best piece of advice you would offer other job-seekers?
Don't just apply for one or two jobs and sit and wait. You need to be applying a lot! Get yourself seen. Also, spruce up your resume and LinkedIn page as best you can. Recruiters often look for keywords and want to see what you contributed to a company. If you were a one-person team and wore many hats, mention that! Also, only apply to jobs you are qualified for. If you want a job and don't meet all its qualifications, try to meet them or tailor your experience to those requirements before applying!
Why do you love your job?
I've been here about eight months, which is enough time to get the feel of a job and the company. I feel like my job covers all my needs. Many jobs I've had have only checked a few boxes for me. We have a great leadership team and staff and a positive, inclusive, and uplifting culture. I work with some brilliant people, but we also look for emotional intelligence when hiring. People are kind and work well together, but they are also the type of people I want to grab a drink with outside of work and chat about life. 
We have excellent perks and benefits. Examples: They pay for 99% of medical, they give you a phone and internet stipend, they will pay for a new phone every two years, we are fully remote (outside of a small office in Solana Beach, Calif.), so they send you a home office when you join. 
I love how passionate everyone is about our product. We recently won best start-up fintech company! My main selling point, though, was my boss. She is a great mentor and has a wonderful personality. I feel comfortable sharing things with her, and she always supports me. 
Another big perk for me is the work/life balance. I can manage my time, and I've never felt like I had to miss an appointment or couldn't take time off. We have unlimited PTO, and they are good about encouraging people to take it! I get to fly down to our office about once a quarter, meet with colleagues, and enjoy sunny California.
I like the size of our company. You can wear many different hats, so every day is different. It's large enough that we have the needed resources but small enough that people know your name.
Everyone's job search story is different, but each individual story can inspire and empower others who are on their own unique path. We love to hear how our readers have found rewarding careers in Portland, and we want to share these stories with you to inspire you in your job search and to help us all better understand the local job market!