Digging Deep into Self Exploration: Josh Belzman's Job Search Success Story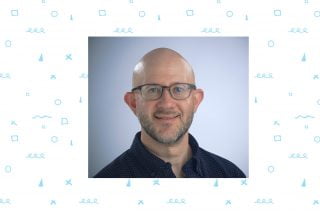 In this job search success story, Josh Belzman, Analytics Manager for Zenith Media Services, shares how he worked with a career coach, took a personality test, and asked intentional questions of himself and prospective employers.
What do you do for a career? Who do you work for?
I've worn a lot of hats, from being a newspaper reporter to the social media lead for a mayor, to designing analytic systems for online publishers. Most recently I've focused on measuring the impact of digital marketing campaigns and content distribution programs. 
I recently joined an online marketing agency called Zenith Media Services, an arm of Publicis Media, and will be supporting the campaign reporting needs of a new pharmaceutical client. This is my first time working in an agency and a much needed change of pace. 
How long did it take you to find this job?
From intro to offer, it took about three weeks to land *this* job, but I'd actually been on the job hunt for the better part of a year.
How did you find your job? What resources did you use? What tool or tactic helped the most?
The Zenith role fell into place after just a few interviews and a sample case study. I was presented for the role by a recruiter who reached out to me on LinkedIn a few months earlier about a different role. While that one didn't work out, she kept me in mind when another position in my wheelhouse came up. That trust and familiarity helped cut down on a lot of back and forth. 
My candidacy was strengthened by working with a career coach on interview tactics. Farra Kober is a former colleague who recently started coaching on the side. I jumped at the chance to work with her since we knew each other and she'd had success changing industries and reaching outside her comfort zone. 
During my job search, I'd been through lots of interview loops and tests and was a finalist at several "dream companies." But I wasn't closing, and felt I'd missed some signs early on that these roles weren't the right fit. I made that my focus with Farra, working on a clearer pitch and being more selective about where I was applying. She had me take a personality test – thank you, 16 Personalities – to better understand how I operate and what's important to me.
We came up with a short list of keywords and narratives to emphasize in interviews. It was important that I not just talk about being curious, versatile and calm under pressure, but give clear examples that demonstrated these traits. One of the best tips Farra gave me was to write keywords on Post-It notes and tack them on my computer screen during interviews. It worked! When I went back through my notes I was happy to see that I'd hit on every theme.   
What was the most difficult part of your job search? How did you overcome this challenge?
I struggled to stay confident and positive amid rejection and work stress. When I started my job search in early 2021, I was confident because I'd taught myself lots of new skills at a news start-up, still had a job and felt on top of my game. I was getting plenty of bites and interviews seemed to flow and provide validation. I kept thinking I'd nailed it and would quickly get an offer. But the longer things dragged on and the more times I came up short, my confidence took a hit. I started doubting my skills, career choices and even my ability to read the room. 
Meanwhile, I was growing despondent at work amid high turnover, broken promises and a lack of transparency. I was desperate to leave but felt trapped. Negativity was creeping into my job search and interviews. I found myself talking more about the kind of workplace I didn't want than what I was after and what I could offer. 
As the calendar turned to 2022, I realized I had to make a change. I had to become the kind of candidate I'd want to hire, and make sure the companies I was spending all this time proving myself to were places I really wanted to be. 
I became more intentional. I began setting goals and journaling, committed to "homework" assigned by my job coach and started being a lot more honest with myself and hiring managers. (I hadn't lied about my skills or experience, but had been saying I was OK with organizational things that probably would bother me). I quit doing that. I asked more questions, and if I had doubts or concerns, I spoke up. I turned frustrations into lessons, and slights from the past into opportunities to grab ahold of going forward. It's cliché, but I took control of my own destiny instead of waiting and hoping for things to change.    
What is the single best piece of advice you would offer other job-seekers?
Dig deep. That really goes for all aspects of the job search. Do some self exploration to better understand what motivates you, what frustrates you, what you need to do your best work and what you're looking for in a job and work environment. Take a personality test. Ask those around you how they'd describe you. Ask probing questions of yourself and prospective employers. Go beyond resume bullets to find clear examples of the skills, experience and values that best tell your story.  
Why do you love your job?
I get to solve problems. That's not actually in the job description, but it's the thing I look for in any job opportunity and what motivates me beyond all else. I don't need high praise or a huge paycheck (not that I'd turn it down), but I do need to feel like I'm fixing something or building something useful. It could be a reporting tool that offers new insight, a process that eliminates a mundane task or training teammates on a new tool. I just need to feel like I'm being helpful, solving a puzzle and creating something of value.
Everyone's job search story is different, but each individual story can inspire and empower others who are on their own unique path. We love to hear how our readers have found rewarding careers in Portland, and we want to share these stories with you to inspire you in your job search and to help us all better understand the local job market!