5 Common Job Search Questions, Answered by Recruiters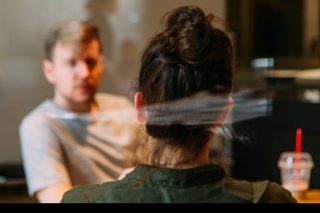 Recruiting agencies are on the front lines with job seekers, fielding job search questions every day. We hear a lot of the same types of queries and have answers to most of them curated from over 25 Boly:Welch recruiters who have worked with thousands of candidates.
Here are five of the most common questions we get and our best advice on each. While we think that advice is solid, you'll only find success when you're honest with yourself about your career, and start applying the lessons to your own job search. Now, on to our top five job seeker questions!
How do I work with a recruiter?
Even if you're not actively working with an agency, you can connect with recruiters and leverage their networks to support your job search. It's best to treat it like any other networking connection – by introducing yourself, asking questions within areas of expertise, and building rapport.
Would you blast out messages to strangers, expecting them to a find you a job without knowing anything about you? The same applies to recruiters. Do your homework: research their background and be specific about how they can help you. Most recruiters are willing to offer helpful job search information or, at the very least, make a great connection for you.
Common ways to connect with a recruiter:
LinkedIn (most recruiters spend a lot of time there – make sure to explain why you're reaching out if you're asking to connect!)
Applying directly to an agency's job listing
Acting on an introduction or referral from a trusted friend or acquaintance
Meeting at networking events
Recruiters are actively out there in the professional community! We're basically professional networkers. Tip: make sure the recruiters you reach out to work in an area that aligns with your interest and experience!
I keep hearing that I should reach out to my network. What should I ask them?
Proactive is the name of the game when it comes to asking for network referrals. Don't expect your contacts to always be thinking about your job search – most referrals only come to fruition after prompting. It works best when you are clear in your request and can describe specifically what you're looking for. Be open and accommodating.
Who is easier to help? Someone who asks you for a general restaurant recommendation, or someone who asks you where to find the best coffee in downtown Portland? Be direct in what you want assistance with – a connection, a referral, an idea, a resume review, an informational interview – and your contact will be more likely to provide what you need, and more!
I really want to work at XYZ company. Should I submit my resume for every job I'm interested in?
This is a very common question with a very simple answer. No! Imagine you're the hiring manager and you see the same resume come in for five different jobs. As an applicant, you might think "I can do all of these jobs," but a hiring manager just thinks you don't know what job you want. I call this the Spaghetti Approach – throwing resumes at the wall to see what sticks. Intuitively, it feels like you're increasing your chances. However, it's really not a good look.
Remember, most companies track resumes in a database, and can see how often you've applied. If you think you're qualified for more than one role at a company (or you just really, really want to work there) apply to the role you're most likely to be qualified for, wait until the perfect role gets posted, or network your way in. Never underestimate the value of networking – people like to be helpful and share relationships.
If you really are a good fit for multiple positions, it's okay to talk about your broad skills and experience once you're invited in for an interview. You have to get to that interview though. Be strategic and show them you're the best applicant for the job!
Should I follow up? And how?
I hear a ton of angst-ridden questions about how to deal with companies that never respond to an application or ghost after an interview.
For following up on an application, career coach Stacey Lane has some great advice on leveraging connections to learn about the hiring process and to get your application in front of a human.  She advises against following up to confirm receipt of a job application. Instead, she suggests trying to network and connect with existing contacts at the company, who can offer insight about the working conditions and hiring process that isn't available otherwise.
To follow up after an interview, you should stick with the timeline established during the interview process. But what if the company doesn't stick to that timeline? My rule of thumb is to send an immediate, non-generic 'thank you' email. Then, a week after the promised follow-up, or two weeks after the interview is fine to follow up one more time. Generally, use the same method used for the initial contact. That said, it's always less invasive to connect by email if you have the address, or LinkedIn if you don't. Keep it short, professional, and understanding.
If they don't respond? Cut your losses and the mental energy. Is a company that values your time so poorly really the kind of company you want to work for?
What about references? Where should they be on my resume? Who should they be?
They shouldn't be on your resume! You don't need to send out contact information for past and current employers to so-and-so company.
If the application asks for them, sure, fill them in. However, they should not be on your resume. And I always advise leaving 'References Available Upon Request' off – I hope they are, and why waste resume real estate?
Also, your references should generally be supervisors, not peers. It's a red flag for hiring managers if none of your bosses would say enough positive things about you to use them as a reference. If you're currently working, you can ask your potential new company to make the offer contingent on a final reference from your current employer. It's no use being outed as seeking if you're not ultimately going to receive an offer.
Last point – make sure your references are prepped not only to be called, but also to highlight your skills for the roles you are applying for. It's one more way to show off!