Make the Most of Your Next Online Job Post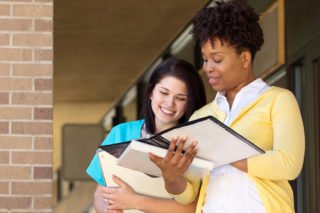 If you run a business, you probably use online job listings to find the talent you need. This process can be frustrating for employers, especially when you aren't getting the right applicants–or any applicants at all.
The content of your job posting could be part of the problem!
At Mac's List, we talk with job seekers and employers every single day. We know what job seekers want to see in a posting, and we understand employers' frustration in the hiring process. To help break down those barriers, Mac's List founder Mac Prichard share tips to help employers craft job posts that will generate high-quality applications.
Mac highlights 10 simple, cost-neutral tactics to get better results from your online job posts. This isn't about spending more money; it's about getting the best possible return on the investment you're already making! And the lessons Mac shares are best practices that apply to ANY posting on any job board.
Mac's top 10 tips for job postings
Use a title that people will understand
Include a salary range
Talk about your other benefits
Share your company culture and brand
Post early in the week
Avoid gendered keywords
Prioritize your job requirements
Give detailed application instructions
Communicate with applicants
Track your candidate sources