The Experience You Need to Switch Careers, with Alexis Perrotta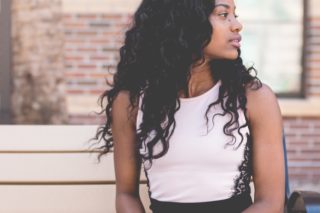 Ready to switch careers? Getting the right experience is key to finding success. On this episode of Find Your Dream Job, our guest has actionable tips to build your experience and show it to potential employers. Start by taking on volunteer projects with clear objectives so that you can show your impact. Build a professional website that highlights your most important skills. Start to build your network while you're currently employed, and you'll be in a great position to make a leap!
About Our Guest: Alexis Perrotta
Alexis Perrotta is an editor and writer for Idealist Careers. In her writing, Alexis offers job seekers, game changers, and do-gooders actionable tips, career resources, and social-impact lifestyle advice. As a lifelong nonprofit professional, Alexis enjoys sharing her experience and insight with other passionate social-impact professionals.
Resources in this Episode:
Listener Nicole Larssen, of Portland, Oregon, asks how to choose professional networking events that will be worth her time, effort, and money.
Transcript
Find Your Dream Job, Episode 122:
How to Get the Experience You Need to Switch Careers, with Alexis Perrotta
Airdate: January 17, 2018
Mac Prichard:
Hi, this is Mac, of Mac's List. Find Your Dream Job is presented by Mac's List, an online community where you can find free resources for your job search, plus online courses and books that help you advance your career. My latest book is called Land Your Dream Job Anywhere. It's a reference guide for your career that covers all aspects of the job search, including expert advice in every chapter. You can get the first chapter for free by visiting macslist.org/anywhere.
This is Find Your Dream Job, the podcast that helps you get hired, have the career you want, and make a difference in life. I'm Mac Prichard, your host, and publisher of Mac's List.
I'm joined by my co-hosts, Ben Forstag, Becky Thomas, and Jessica Black, from the Mac's List team.
This week we're talking about How to Get the Experience You Need to Switch Careers.
You're ready to change careers. Employers tell you, however, that you don't have the necessary experience, and you don't have the money to go back to school to get a new degree or become a full-time volunteer.
This week's guest expert is Alexis Perrotta. She says there's another way to get the experience employers want when you change careers. Alexis and I talk later in the show.
You and other candidates for a job likely have the same set of technical qualifications. Ben has found an article that says one way you can stand out out is to sell your soft skills. He tells us more in a moment
You're ready to go to a networking event. But a quick online search reveals an overwhelming number of places you could go. How do you choose? That's our question of the week. It comes from Nicole Larssen of Portland, Oregon. Becky shares her advice in a moment.
As always, we're going to check in with the Mac's List team.
We're going to turn to you, Ben, because every week you're out there, searching the nooks and crannies of the Internet. You're looking for those tools, books, and websites our listeners can use in a job search and in managing a career. What have you uncovered for our listeners this week?
Ben Forstag:
This week I want to talk about soft skills. I think this applies to folks who are looking to change careers and also people who are starting out their job search. They might not have a whole lot of applicable experience when they're trying to get into the job market. I remember when I was just out of college and I had a degree that didn't really apply to the modern job market outside of Washington DC, and I tried to fluff up my resume with a bunch of soft skills. "I'm great at cross cultural communications", and "I have great interpersonal skills", and all other stuff like that. At the time, it didn't work. I was wondering, has anyone else tried that with their applications or early on in their career or when they were trying to do something different?
Jessica Black:
Yeah, I definitely used that type of method. I don't know, I'm a liberal studies major so that generally has been applicable in my career. The interpersonal skills, those are really important especially when you're applying for jobs that are customer service related, or sometimes the cross cultural communication is really relevant to the job description.
Ben Forstag:
Oh yeah, I'm not trying to put down those soft skills. When I think back to my experience, I graduated with a degree in political science which is not a vocational track. There's no clear next step there. I didn't want to go into politics. I didn't want to work on capitol hill.
Jessica Black:
It's very open-ended.
Ben Forstag:
It's open-ended. I was trying to talk about transferable skills. I was a good writer but I was using soft skills to pitch myself to a bunch of other jobs where you probably needed more hard experience. I know that's really frustrating when you start talking about soft skills because they're soft for a reason. It's hard to get your hands around them and know exactly what they are and how to sell them.
Mac Prichard:
Ben, what's your quick definition of soft skills as opposed to hard skills?
Ben Forstag:
They're so soft you know them when you feel them?
No, I would say soft skills are the baseline, underlying abilities that you have that aren't necessarily vocationally taught. I'm not being really articulate here, but writing, communication, people skills, things like that where you've acquired…
Mac Prichard:
Listening.
Ben Forstag:
Listening, where you acquire them through practice and through work but it's not… you don't take a course in college on listening.
Jessica Black:
Yeah.
Ben Forstag:
You don't get a graduate degree in listening, but it's the kind of skill that you develop over time and some people are really good at it and some people aren't.
Jessica Black:
It's the emotional intelligence side of things, I think.
Ben Forstag:
Thank you, you're my emotional intelligence. "Yeah, I have an emotional intelligence person."
Jessica Black:
Yeah.
Ben Forstag:
On point here, I know this whole challenge of soft skills. I was looking into it this week, thinking about people who want to transition careers and sell their soft skills. I found this really interesting article on the American Marketing Association, their careers page. It's by an author, Dan Schawbel. His point is that soft skills can help you in an interview or when you're applying for a job.
If the other candidates have the same basic skill sets for the job, you can really upsell yourself on the soft skills. It works best if you can relate your soft skills to the company and the position you're applying for. He outlines this three step model that I thought was really good because I think sometimes people just throw out the soft skill and expect the employer to know why this is valuable to them.
Jessica Black:
Right.
Ben Forstag:
You have to contextualize it a little bit more.
Dan's three step model is:
First, identify a small handful of soft skills that are relevant to the job. He says the rule of three applies here. If you're listing off four hundred soft skills you're already lost. Focus on three, they should be three that are most relevant to the employer.
Then the next step…
Jessica Black:
Probably your strongest as well. Because if they're not really your strongest, you're not going to sell it very well.
Ben Forstag:
Exactly.
The next step is you have to back up each item you identify as a skill. It's not enough to say, "I'm a great cross-cultural communicator." You have to actually have some proof in your background of why you're actually a great cross-cultural communicator. For example, if you say writing is one of your soft skills, "Here are several articles that were published in a local paper I wrote." Or with cross-cultural communication, here's a good example, you might say, "I spearheaded a local exchange program between Boring, Oregon, and Dull, Scotland." You're showing some proof of this soft skill, because it's a soft skill, it's hard to find some proof of it otherwise.
Then third, you have to explain why it's important to the employer and relevant to the job. Again, don't assume that the employer is going to see the value in this. You literally have to tell them, "This skill is going to be important to you because the writing on your website is not very good and I can improve it on day one when I start there." You probably don't want to diss the employer's website.
Jessica Black:
Yeah, yeah, yeah. "It's not good but it has room for improvement, I thought of some ways to improve this and here's how."
Ben Forstag:
This is why you're the emotional intelligence person. Thank you, Jessica.
Jessica Black:
It's true. It is one of my inherent qualities.
Mac Prichard:
Okay. I'm the analytical guy, I have to ask, Ben. You mentioned Boring, Oregon, and Boring is a real place in Oregon. It exists.
Ben Forstag:
It is.
Mac Prichard:
Is there, in fact, a Dull, Scotland?
Ben Forstag:
It is their sister city.
Jessica Black:
Yeah, isn't that interesting.
Mac Prichard:
I didn't know that.
Becky Thomas:
Really? I love that.
Jessica Black:
I think they have a third one. Didn't you tell me that? They have a third one, some other thing that's a synonym of boring and dull.
Becky Thomas:
I'm going to look it up.
Jessica Black:
Yeah, you should.
Ben Forstag:
Mind Numbing, England. Yeah, Boring is a place. I've actually driven through it many times.
Jessica Black:
Yeah, it's not very far from Portland.
Mac Prichard:
It's out there.
Ben Forstag:
They've got a big sign that says, "Sister city with Dull, Scotland."
Becky Thomas:
Bland?
Jessica Black:
Yeah, Bland. Exactly.
Mac Prichard:
Where is Bland, Becky?
Becky Thomas:
I'm Googling right now.
Mac Prichard:
Okay.
Becky Thomas:
This is live for the podcast, guys.
Mac Prichard:
My hometown in Iowa, the neighboring community was Bettendorf, and their tagline in the late sixties when I was a boy was, "Iowa's most exciting city." That made us all laugh because Iowa and excitement were two ideas that usually didn't end up in the same sentence.
Becky Thomas:
It is Blandshire, population six thousand, and in Australia.
Jessica Black:
Yeah.
Mac Prichard:
Okay.
Becky Thomas:
Amazing.
Ben Forstag:
On another note…
Mac Prichard:
So back to Dan Schawbel.
Ben Forstag:
If you're someone who's struggling to figure out how to get your soft skills aligned around a job position, I suggest you check it out.
Mac Prichard:
Well great tip. I think, we were having a lot of fun talking about it, but soft skills do matter a lot to employers. If you want to stand out in the interview process, being able to demonstrate that you've got those skills, I think, is a real advantage.
Ben Forstag:
Yeah, and if it sounds like I was trying to put them down, again I was not. I think they're so important.
Jessica Black:
No, you're not.
Ben Forstag:
But they're only important if you put them in the right context. If you just throw it out there, they turn into a joke. Because everyone says they're a great communicator on their resume.
Jessica Black:
Exactly. It doesn't take the place of the technical skills to do the job. It's just an additional bonus and it adds to your candidacy and relevance.
Mac Prichard:
Well great, well if you've got your own suggestion for Ben, please write him. We'd love to share your idea on the show. Ben's address is info@macslist.org.
Now let's turn to Becky Thomas and she is here to answer one of your questions. Becky, what's in the mailbag this week?
Becky Thomas:
This week's question comes from Nicole Larssen. She's here in Portland. She asks,
"What is the best way to select opportunities and events to network? I'm new to Portland and I'm overwhelmed by the variety of events going on. What's worth my time?"
This is a legit question, Nicole, thank you for asking it.
Jessica Black:
There's a lot of events in Portland.
Becky Thomas:
I have definitely gone to my fair share of events where I was like, "This wasn't really worth my evening." That's sort of a side thing.
I think the first thing that you really need to think about when you're looking for opportunities to network is what your goals are. I think that relates to your career goals as well. If you're working on entering a new industry or growing skills in new areas, you might want to target more events that are learning based. Panel discussions, workshops, and seminars. But if you're really just wanting to meet people in the field that you are already in and that you want to find a new job in, following the existing path that you're on, you might want to do opportunities to meet people. More casual mixers, happy hours, and just casual meetups. Stuff like that. I think the first thing you need to do when you're looking at networking events is think about what you want to get out of them. That will help you decide the type of events you want to go to.
Then, I think the simplest approach when you're just like, "There's so many, I don't know where to start." I think the best way to go is to start with a networking event that's pretty well-known. Whether it's popular locally, there's a lot of people in your industry that go to this specific event. Or an easy one is to go to a known professional organization, like a national organization in your industry that has professional folks who are members and they have regular events.
For me, it's like the American Marketing Association, which Ben just mentioned in his resource. They have regular events, I know they're going to be of high quality and there are going to be people of my industry. It's a good safe bet for you to get started networking. Just go to one of those events, one that looks interesting to you, that's up your alley, and then just get started chatting with people. Asking them what other events they go to, what events they like, and where they find value in the networking that they're doing. I think you'll quickly get clued in that way, and then start checking out the events that people are recommending. They've already been vetted by the people that you're networking with and meeting. Then you can check them out and see if they're a good fit for you.
That will help you hone down your focus quite a bit. I think that will help a lot. That was my simple approach. I think it's definitely true that networking takes time. Things to remember are, number one: get focused on what you want to achieve, and then find the first well-known event that you can check out and go from there.
Ben Forstag:
You hit on this, and my suggestion would be, ask someone who is in the field that you want to be in. One of the things you can ask in an informational interview is, "Hey, what events should I be going to given what you understand about my interests?" Someone who's already got their feet wet in the field will be able to give you a good sense of what's worthwhile or where you can make connections for the search you're going through right then.
I'd also say that most events, unless it's a really big dud, you can probably extract value from almost any networking event. Sometimes you're going to go to an event where, "Uh, this was not as good as something else I could have gone to tonight." But you never know who you're going to meet at these things. You might not meet anyone who's in your industry but you might meet someone whose wife is in the industry or whose husband knows someone who's in the company you really want to work for. You just never know the kind of connections you're going to make. That's the serendipity of networking.
Jessica Black:
Yeah, that's what I was going to say. I was choosing to believe that Nicole was referring to how to choose between two events happening on the same day rather than if it's going to be a bad event because I think that you can get a lot of good value from all of the events you go to. But I do think that, Becky, like you were saying, honing in on what industry and what you're looking to get out of it is going to be really helpful.
At the same time, I know that it's very overwhelming to look online and just see the sheer amount of events but I think that's a really good way of knowing what's out there and that helps you process. At least that's the way that I do it. Or when you don't know what type of large organizations are out there that have networking events, that really helps you get an idea of what's out there. Using that as a research method, and you guys all brought up really good points, using that to narrow it down. Talk to other people.
I think also you could, related to what Ben was saying, look on LinkedIn profiles of people who are in your desired industry, people who have careers you are aspiring to. Seeing what types of groups they are involved in, and they may not have everything up to date, but that's a really good way to know what groups are relevant and interesting and ways to start building those connections. Especially if you don't want to do a cold reach out for an informational interview. Going to some of these networking events, where some of the same people are going to be there, then that way you can start making those connections, and again, start talking to other people and seeing what other events are out there to look at.
Mac Prichard:
The only thing I would add to all of this excellent advice is to think about the outcome you want at the end of the evening. Typically for me, if I can have two or three conversations with someone who is a leader or a player in the field that is represented by that event, that to me is a successful night. I think it goes back to your point, thinking about the outcome, Becky, often people want to meet the leaders in their industry so I love your advice about asking people where the leaders, where they go. What organizations are they involved in. That will help you narrow the list pretty quickly.
Becky Thomas:
Right, when you've got a personal recommendation from someone in your industry, that's way better than finding something and going to it randomly.
Mac Prichard:
Yeah, because people have already figured this out, and they go to those places.
Becky Thomas:
Yeah.
Mac Prichard:
Tap into that knowledge.
Becky Thomas:
They know the community.
Mac Prichard:
Great. Well thank you, Becky, and thank you, Nicole, for that terrific question. If you've got a question of your own, send Becky an email. Her address is: info@macslist.org. You can also call our listener line. That number is area-code 716-JOB-TALK or send us a message on the Mac's List Facebook page.
Now, if we use your question on the show, you'll get a free copy of Land Your Dream Job Anywhere.
We'll be back in a moment. When we return, I'll talk with this week's guest, Alexis Perrotta, about how to get the experience you need to switch careers.
Now let's turn to this week's guest expert, Alexis Perrotta.
Alexis Perrotta is an editor and writer for Idealist Careers. In her blog posts, Alexis offers job seekers, game changers, and do gooders actionable tips, career resources, and social-impact lifestyle advice.
As a lifelong nonprofit professional, Alexis enjoys sharing her experience and insight with other passionate social-impact professionals.
She joins us today from Brooklyn, New York.
Alexis, thanks for being on the show.

Alexis Perrotta:
Thanks so much for having me.
Mac Prichard:
Yeah, it's a pleasure.
Our topic this week, Alexis, is how to get the experience you need to switch careers. I know you talk to job seekers a lot, as do we here at Mac's List. One of the things that I think we both hear is from people who are frustrated because they are doing one career and they are ready to make the switch but when they talk to employers about it, it can be challenging to make the case that you've got the skills that you need to make that change.
Often, people think that the first thing they might need to do is get a new degree, maybe a Masters or other graduate degree. But you've found that people can get that experience another way. Could you tell us more about that?
Alexis Perrotta:
Sure, there are definitely a variety of ways depending on how much time you have on your hands, how tech-savvy you may be, but they'll all fall into the categories of either volunteering, pro bono work, and even personal projects. I think the key, no matter how you go about it, is finding a way to make your experience come across as professional, even if it's unpaid or volunteer experience. To really find a way to share it widely, which I've found is making sure that at least part of your work lives online.
Mac Prichard:
I love the idea of sharing work online and I know some people do personal websites. Have you seen examples of personal websites people have used professionally to make the case for switching a career that you like? What do you like about them?
Alexis Perrotta:
Yeah absolutely. I think that a personal website does a lot of things. A lot of people would probably be a little hesitant to put unpaid experience on their resume, so a personal portfolio, a digital portfolio, is a great place to share some of that unpaid work that you're still really proud of. Like I mentioned, it gives you a really professional platform to do it. Some of the other things that work really well on a website are, you can get as creative as you have time to be.
There are lots of tools that you can find to make your website really visually engaging. There are a lot of great platforms where you don't need to be a developer or anything close to a developer in order to put together a  website.
The last thing that I find really useful, and probably under utilized when it comes to putting together a personal portfolio or digital website, is taking advantage of this opportunity to show a potential employer that you're a great communicator. You're creating this website and this website needs copy on it and you're the one who's going to put it together. Why not take the time to make this look like a real website and show off your skills in every corner of the site that you possibly can?
Mac Prichard:
Now, Alexis, are there off-the-shelf software packages people can use to create these personal sites, because I can imagine listeners thinking, "Oh gosh. I got a LinkedIn page, shouldn't that do the job for me? Why do I need this personal website?"
Alexis Perrotta:
Sure. There are some customizations that you could do on LinkedIn if you want to Google How To Customize My LinkedIn Page. There are a few ways you can stand out on LinkedIn also. I wouldn't say that that's not a great start, but there are platforms like Squarespace, which happens to be what I personally use. But I know that there are plenty of competitors out there that also make starting your digital portfolio really accessible and easy, even if you're not a developer. I think Squarespace is awesome. You can jump in, you can pay a very small fee, get what you need, and then decide if you want to take it to the next step and make it even more of a built out professional site.
Mac Prichard:
Squarespace or another company like that offers websites where you can share your work. Before you create it, let's back up. How do you make that strategic choice, Alexis, about how you're going to get that experience? You mentioned three options; one was personal projects, the second was volunteering, and the third was pro bono work. How do you recommend that listeners figure out which strategy is going to be best for them?
Alexis Perrotta:
Sure, I think that one thing that's really important, especially when you're doing unpaid work in order to build your professional experience and your resume, you'll want to make sure that whoever you're working with is okay with you sharing the results and the deliverables from their work. Because if not, you have nothing to show for it.
The other thing I'll say is to try to choose work that has a measurable impact. Even if it's really informal or even if you're choosing those goals yourself, you're setting your own goals, that's fine as long as you can show that you reached those goals. That's all the better to add to your website and your resume.
Mac Prichard:
Now I know you talk to a lot of job seekers in your work at Idealist.org. Can you give us examples or maybe share a story or two of people who've used this approach? What they did and the kind of results they got?
Alexis Perrotta:
Yeah, so one really great example is, there was a particular person who we had been in touch with who was working to transition into a grant writing position. This was her idea, what she did was, she invented a grant proposal. She found a nonprofit that she would be interested in working for, did a good amount of research to figure out what kinds of grants might be the appropriate grant for this particular organization. Then she filled out a grant proposal as though she worked at this organization. She went ahead and invented her own project but made it a professional deliverable. She was able to put together a report and put it on her website. Regardless of whether this was the organization she ended up working with, she now has a real professional deliverable that she can feature on her site even though it was unpaid.
Mac Prichard:
Was she in touch with the organization before she prepared that proposal?
Alexis Perrotta:
No.
Mac Prichard:
Oh, interesting.
Alexis Perrotta:
This was a particular place that sparked her interest. We encourage our job seekers to do an exercise called A Target Employer List. This is really just expanding your search beyond a particular position and thinking about the organization as a whole that you may be interested in working for. Just because that can uncover some roles that maybe you didn't consider initially. Anyway, so this is how she came across this organization and decided that she wanted to try to get that experience on her resume to work for this type of organization.
Mac Prichard:
I'm curious about what happened. Did that open some doors for her after she posted that work sample?
Alexis Perrotta:
It wasn't immediate but it was a great way to show an organization that she was able to learn the skills that she needed to learn. Very specific writing skills for being a grant writer. I believe in the end she did ultimately make the transition to a grant writer role. It wasn't immediate but it's all about building your portfolio and making sure that you're making it very public so folks can see it when you start applying.
Mac Prichard:
This sounds like a medium or long-term strategy. Is that right, Alexis? Should people expect to invest some time in preparing these kinds of work samples and portfolios?
Alexis Perrotta:
Yeah, I think the same way that anybody would tell you even though people may groan to hear it, that you should be keeping your resume updated even when you're not looking for a job. This is really a great way to make sure that you're tracking all of your projects and all of your objective reach, even when you're not looking at that, so you're ready to go if something were to come up or if your situation should change.
Mac Prichard:
You mentioned earlier that you all encourage people to identify the employers that they want to work with and the kind of work that they want to do. Are there other strategic choices you recommend people consider and make when they're in the process of getting this kind of experience to make a career switch?
Alexis Perrotta:
Yeah, there's definitely a lot to be said about finding as much time as you can before, if you're lucky enough to be employed while you're looking for another job or you're looking to switch sectors. Really dedicating the time to considering whether the work is a fit for you and the only way to find out if the work is a fit for you without making the actual leap is to make the room in your day and your schedule to pick up volunteer assignments, pro bono assignments, do a lot of research. I suggest to anybody who's interested and willing to commit the time, to try to pick up a project while you're still employed full-time just to see how it all feels and how it all fits.
Mac Prichard:
Is there an ideal length of time for a project? Do you think it's better to do a series of short term projects or take on a commitment that might last months or even a year?
Alexis Perrotta:
You know, I think it just depends on the particular individual and what they have time for and what they're interested in doing. I personally took this advice years ago and I was doing some pro bono work and it took about a year. I was working on all of this before I felt that I had really built up my career portfolio enough to make the transition from government into the nonprofit sector. I think that depending on what the deliverable is, if it's marketing materials or if it's a grant, or if it's just analyzing some Google analytics data. That can all be done short term it just depends on where you're looking to go with it.
Mac Prichard:
The example you shared a moment ago was about someone who did a project without actually contacting the organization but it was a valuable work sample. What if you want to do some volunteer work or pro bono project for an organization, what's the best way to approach them?
Alexis Perrotta:
Well everybody probably knows that the ideal situation would be keeping your network fresh, again, while you're not looking for a job, because nobody really wants to hear from someone if they're just asking for a favor. I would say that if that is not your situation, of course it can't always be that ideal situation, the next thing I would suggest is reaching out to one of these organizations and trying to make a contact. But offering your services, not asking for a job, not asking for freelance work or anything like that but offering them a solution and starting the conversation that way.
I would say the last resort, really, is reaching out and cold calling about job opportunities.
Mac Prichard:
Sometimes I meet – and I bet you do, too – people who volunteer for an organization or do a short-term project and they become frustrated because they hope it will lead to a job offer. What would you say to people like that? Who have that expectation or that hope rather.
Alexis Perrotta:
I think it's always a fair hope, especially if you're doing volunteer work and you really fall in love with an organization. Sometimes it works out that way and that's fantastic; we get some really great success stories from our readers where it does work out that way. But if it doesn't work out that way, I think it's really important for people to remember that this experience is going to count for something. It may be a connection you made while you were volunteering, it may be that your name stuck in the head of your volunteer supervisor, or it may be somebody you meet later on down the line and they look at your resume and the volunteer experience section and say, "Oh you volunteered for x, y, z. I used to be on their board."
Aside from just generally feeling good about the work that you're doing and supporting a nonprofit, there's always going to be some sort of benefit to the individual when they volunteer. It may not be that volunteer-to-paid work path that some people hope for.
Mac Prichard:
We've talked about doing volunteer work. What if you don't have the skills that you might need to make a switch to a new career? What's your best advice, Alexis, about how to get those skills without having to return to school and getting a graduate degree or new undergraduate degree?
Alexis Perrotta:
I would say to try to use the things that are the most available to you, and for most of us, the number one thing on that list is the internet. There are tons of places online where you can find some of this information and you can even get free certifications, or free workshops, or very inexpensive opportunities for online learning.
I would say check YouTube, there are fantastic sites like TEDx, TEDEd, Philanthropy U, go to your local library. There are so many opportunities right now for free or very low cost online learning that will actually give you some hard skills. Again, I would always caution, you wouldn't want to list this in the same section as your undergraduate degree, but find some space on your resume to list the relevant coursework so you can highlight the fact that you have the interest, and you took the time, and you actually sat through the coursework to make the move.
Mac Prichard:
Well, terrific. Now tell us what's next for you, Alexis?
Alexis Perrotta:
At Idealistcareers in October, we actually just launched our brand new website, because we're a publication of Idealist.org. We're getting that up and running and moving forward where we're going to be really expanding on some of the assessments and functionalities and other job seeker tools that we offer on this site. There's going to be a lot of fun and engaging new ways to check out the site and take advantage of all the tools that we offer.
Mac Prichard:
Well, I know people can find the updated site by visiting Idealistcareers.org.
Alexis, thanks for joining us this week.
Alexis Perrotta:
Thank you so much for having me, this was great.
Mac Prichard:
Yeah, it's been a pleasure, take care.
Alexis Perrotta:
Thanks, you too.
Mac Prichard:
We're back in the Mac's List studio. What are people's thoughts about my conversation with Alexis from Idealist?
Becky Thomas:
I liked her advice about being strategic in the choices you make for volunteer work and pro bono projects. To look at the type of projects that have a clear measurable impact or a goal. Also, I think the key is that they're comfortable with you sharing that work, so you can put that on your personal website or your LinkedIn or in your portfolio. Because it's great to volunteer but when you're trying to switch careers and you need that experience to show that you can do that specific thing, then you need to be able to share that with prospective employers. You can use that to market yourself.
So I think that's key when you're looking at those opportunities.
Jessica Black:
Yeah, that's huge and finding opportunities that they're also really excited because it's sort of free marketing for them as well.
Becky Thomas:
For sure. Yeah.
Jessica Black:
But I agree, I liked her points about making sure that you have a personal website, or some sort of portfolio that you can have a platform to demonstrate the things that you're doing, whether that's customized LinkedIn or something very specific. Because certain industries, you need something separate from LinkedIn but sometimes, LinkedIn will do just fine I think.
But I think the key is just making sure that you document what you're doing and what you are taking on and how you are showing you are capable of this type of stuff.
Mac Prichard:
Yeah, I like the showing not telling.
Jessica Black:
Right.
Mac Prichard:
Becky, I'm really glad you brought up the strategic choice because if you're trying to figure out what the gaps are that employers will be concerned about when you want to switch careers, ask them. Ask them, "What are the gaps in your experience that you need to plug?" The answers that you get back will help you figure out what kind of volunteer experiences or pro bono projects can help you plug those gaps.
Becky Thomas:
Yeah, for sure. It's all about finding that focus.
Mac Prichard:
Yeah.
Ben Forstag:
I liked her emphasis on doing a pro bono project. I'd like to put out there that when you choose the organization that you want to do free work for, I think it should be a passion area for you. An organization perhaps where you aren't expecting to ever get a job. Because I'm always really dubious about any organization that expects people to do work for free as some prerequisite to hiring them. I don't think it's appropriate for employers to ask you to put together a full marketing plan before they even have offered you a job.
I think you should do this because you're passionate about the organization or the cause and you want to get some experience under your belt, but not because you're necessarily looking at this specific organization as a potential employer. If it happens, great, but I don't think you should go under the expectation of that.
Jessica Black:
I love that.
Becky Thomas:
I agree, too.
Mac Prichard:
So do I.
Jessica Black:
I am glad you brought that up because I think I was going into it with doing volunteer projects as volunteer projects and not with the expectations that you're going to get a job, but I think that that distinction is very important to make. Doing it as something you love and doing it because you want to and growing the skills, obviously, that will help land a job later, but not necessarily with that company. I think that's really important.
Mac Prichard:
Yeah, and whether it's plugging gaps that employers see in your resume or just making contacts with people and leaders in your field. Volunteering or pro bono projects can help you do both of those. I made this mistake myself in my twenties. I remember volunteering somewhere and I thought, "Oh they're telling me they're not going to hire me now, but wait till they see what I can do and then they will hire me." No they weren't. They were pretty straight with me that it wasn't going to happen but I talked myself into thinking that it was otherwise.
Jessica Black:
Yeah. You always think that you can change…
Mac Prichard:
Yeah. It's a mistake some people make and it's one I've made. I encourage listeners to avoid.
Jessica Black:
The curse of the optimist.
Mac Prichard:
Yes. Alright, well terrific, good conversation, and thank you, Alexis, for joining us this week.     Thank you, our listeners, for downloading this week's episode of Find Your Dream Job.
If you like what you hear, please sign-up for our free weekly newsletter.
In every issue, we give you the key points of the week's show. We also include links to all the resources mentioned as well as a transcript of the full episode.
Subscribe to the newsletter now and we'll send you our new guide, the Top Career Podcasts of 2017.  Discover all the podcasts that can help you find a great job and get the career you want.
Get your free podcast guide. Go to macslist.org/topcareerpodcasts2017.
Join us next Wednesday when our special guest will be James Hu. He'll explain what you need to know about applicant tracking systems.
Until next time, thanks for letting us help you find your dream job!