An Introvert's Guide to Networking, with Trina Isakson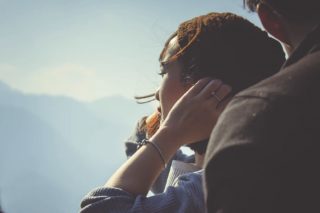 Networking for introverts can be a stressful experience. But networking is absolutely essential for landing the best jobs. You can't avoid it if you want to find the job of your dreams.
The key to networking for introverts is to be prepared, be strategic, and have a clear goal of what you want to accomplish before attending a conference or event.
This week's guest, Trina Isakson, shares her networking tips for introverts. She explains how to make the most out of any conference or live event. And, she reminds us the true goal of networking events should be to build meaningful relationships which add value to our lives and the lives of others.
This Week's Guest
Trina is a strategist and researcher who works with nonprofit leaders and social innovators. As founder and principal thinker at 27 Shift, her clients include government, higher education, and national nonprofit organizations. She has also taught university courses on community development, leadership and management, and is the founder of the Quiet Changemaker Project, the Quiet Change Maker Facebook Group, and the Do Good Better Podcast.
Resources from this Episode
Transcript
Mac Prichard:
This is Find Your Dream Job. The podcast that helps you get hired, have the career you want and make a difference in life. I'm Mac Prichard, your host and publisher of Mac's List. I'm joined by my co-hosts Ben Forstag, managing director of Mac's List and Jenna Forstrom, our community manager.
  This week we're sharing tips to help introverts network effectively and with ease. Our show is brought to you by our book "Land your dream job in Portland and beyond." To learn more about the new 2016 edition visit macslist.org/book.
  Are you an introvert? If so, you may struggle with making connections at conferences, mixers and other networking events. You might find yourself uncertain about how to join a conversation or what to say when you do chat with others. This week we're talking about how introverts can network. Our tips though can be used by anybody.
  I interviewed Trina Isakson. She gives her best advice for how introverts can make the most of a conference or any networking event. Ben Forstag shares the work of Beth Buelow, the introvert entrepreneur and Jenna Forstrom answers a listener question. Before we turn to those topics, however, let's check in with the Mac's List team and Ben, Jenna tell our listeners, have you all been comfortable with networking most of your career?
Jenna Forstrom:
Yes.
Mac Prichard:
Never an awkward moment.
Jenna Forstrom:
As the extrovert. I love creating awkward moments for other people, but from a networking point of view, I think we've done the Strength Finders test and I've done it in previous roles and I always get "Includer". I just want people to come in and feel welcomed, so even when I'm throwing birthday parties at my house I'm like, "Hey, Mac and Ben, you guys have things in common. Let me tell you the three things you have in common," and then like a social butterfly, fly away and then it just kind of softball pitch everyone an opportunity to make new friends and that's really important to me. I think I'm in natural networker, if that's okay to say out loud.
Mac Prichard:
I think it is and for the benefit of our listeners, the three of us were at Podcast Movement last week and it was the first conference we attended together as a team and I was impressed Jenna. You were always, you knew about all the events that were happening, the after parties, the meet ups and you kept Ben and I moving pretty quickly from place to place and when she got there, you were doing exactly what you just described. You were the host even though you weren't, often you weren't the organizer of any of these events. How about you Ben?
Ben Forstag:
Well, let the record show that at Podcast Movement while you guys were out socializing past the ripe hour of 9 PM, I was like, "I'm going to bed guys. I don't know about you." I guess what I would say is no, I've not always been a great networker. I've not always found it easy and I still to this day don't find it easy. I enjoy networking but it's really in certain types of networking opportunities, so the loud room with lots of people talking and I have a hard time hearing people and staying focused and it's frustrating for me so that's kind of like the worst form of networking for me, but opportunities to meet with people and talk with them one-on-one or in small groups, I really like.
  This is an ongoing challenge for me and I totally empathize with people who are introverts and who have introvert tendencies about the struggle of getting out there and making social connections and building meaningful relationships with folks.
Mac Prichard:
I personally struggled with networking in my teens and 20s and I found it's something now I just love to do. We joke here that I actually enjoy going to networking events and talking to strangers but for me I think it was a skill that was learned and I took a lot of, got good at and now enjoy.
Jenna Forstrom:
Mac and I met for the first time at a networking event that you probably just wanted to go hang out and meet new people at years ago, but it was with Terry's Starbucker.
Mac Prichard:
Yeah, I remember that and I remember you bringing that up during the course of our interview for your position some months ago.
Jenna Forstrom:
I can vouch. Mac is a good networker.
Mac Prichard:
Oh, great.
Jenna Forstrom:
And you gave me business card advice, which I didn't listen to, so I'm sorry because I was terrified because I was unemployed and broke so I didn't want to spend money.
Mac Prichard:
But you still got a job so it worked. Well, good. Well, thank you both and let's turn now to Ben Forstag who is out there every week exploring the Internet and looking for resources that you can use in your job search. Ben, what have you uncovered for us this week.
Ben Forstag:
This week I want to share the work of a writer and consultant by the name of Beth Buelow. Beth runs a company called "The Introvert Entrepreneur" and she provides a suite of professional services and resources for anyone who identifies as an introvert. Her goal is pretty straightforward. Rather than try to teach you to be an extrovert which I don't think is possible, she wants to make the most of your existing personality type. So if you're introvert, she helps you better understand your personality so that it works for you and not against you.
  I know I hinted this just a minute ago but I'll say it explicitly here. I actually consider myself something of an introvert. I like meeting people, but I do find it kind of draining mentally and at the end of a long day of a conference by 9 o'clock when you guys are rearing up to go into the next networking event, I'm completely checked out.
Mac Prichard:
I know we'll talk more about this with Trina later in the show, but the key thing here is introversion is a personality style and it's just a way of managing energy. It doesn't mean you can't have a lot of professional success at conferences or in networking, but we'll talk more about that later.
Ben Forstag:
Yeah and I think Beth, one of her strong suits here is that she says that this is not an excuse to not do a lot of things that you need to be doing either as an entrepreneur or as a job seeker. You just approach it in a different way. I've seen Beth speak at several conferences and I thought she was really engaging because of this.
  She's really genuine in the conferences when I've seen her there and again I like that she's not trying to force you to be something that you're not. It's not about overcoming your introversion. It's about finding ways to make your introversion work to your advantage. She writes a really interesting blog on her website, which is theintrovertentrepreneur.com and her long-running podcast, also called "The Introvert Entrepreneur" has been ranked one of the top 10 business podcasts.
  It's a great show and you can download it on iTunes or on her website. As you can guess from the title, Beth's content is primarily geared towards people who are interested in running their own business. However, almost all of her advice would be applicable to any introvert, and especially those looking for work.
Mac Prichard:
So were there some tips you saw on her website or perhaps heard in the podcast episode that you'd like to share with our listeners?
Ben Forstag:
Well, she talks a lot about how to network and build relationships, things that are really foundational to any job search. I actually heard her give a presentation on networking for introverts and one of the things that, a tip she gave was again, try to network on your own terms. If you're not comfortable that loud, crowded room, seek out opportunities that are the opposite of that whether it's in a quiet coffee shop or a library or somewhere else, schedule one-on-one meetings with people. You have the opportunity to make networking what you want it to be and to build that relationship around your personality type.
Mac Prichard:
Well, terrific. Thank you, Ben. If you have a suggestion for Ben, please write him and we might share your idea on the show. Ben's address is info@macslist.org. Now it's time to hear from you, our listeners. Jenna Forstrom, our community manager joins us, to answer one of your questions. Jenna, what's in the Mac's List mailbag this week?
Jenna Forstrom:
Today's question comes from Jonathan Chambers. He asks, "How do I set myself apart from college grads when I have seven years of experience running a successful company, but no paper degree yet?" Jonathan, my suggestion to you would be to just go and lead your resume, lead your cover letter, lead your LinkedIn connection request with how great you are at building a business because I think owning a business and running a successful company for seven years is something that any corporation especially a creative would value so much more than going to school.
  Just lead with that. Don't even mention that you don't have a degree. Just kind of act like you didn't see it as a recommendation and just ask for information, ask for jobs, ask for connections and opportunities because I think and if you can … I'm thinking back to when Susan Rich came and spoke about headlines. I think if I was a hiring manager and I saw something like, "We're in a successful business, grew it X millions of dollars or X hundreds of thousands of dollars, opened three stores," those are all things and skill sets that we as hiring managers are super interested in and so that's something you can start at.
  I think once you have like five years of experience, no one asks what college you went to you, what your degree was, what your GPA was, what your extracurricular activities are. If you just kind of … Don't lie and say you went to school but just don't mention it as your opening lines or anything like that. If you are actively pursuing a degree, definitely mention that maybe but maybe third or fourth bullet point. Mac, Ben, do you guys have any suggestions?
Ben Forstag:
Well, I think it's funny because this is kind of the inverse of a question we also hear a lot which is, "I graduated from college with a great school, with a great GPA, but don't have any experience, and no one is interested in me." It's just interesting to see that jobseekers are having similar problems on different sides of the spectrum.
  I think you're right Jenna, but I think most employers care about your accomplishments and if you successfully ran a business, then that's one big accomplishment that you could hang your hat on and I would just focus all on that. Again, you have to be honest if they really say that a college degree is an absolute must then that's probably not the job for you, but I know a lot of job descriptions will say, "The requirements are a BA in this, that and the other thing," or "equivalent experience," and I would just focus on that equivalent experience because at the end of the day, that's probably the most important thing for the employer.
Mac Prichard:
I think for both of those groups of job applicants, whether it's a new college graduate, or somebody who's been in the market for seven years as Ben says, describing your accomplishments can make all the difference and can make you stand out. The one rule you need to follow here and you brought this up already, Jenna, is never lie about your educational credentials because employers will check and it'll come back to bite you. Be clear about what you offer and what your accomplishments have been and that will be your most competitive position.
Jenna Forstrom:
Thanks.
Mac Prichard:
Thank you, Jenna. If you have a question for Jenna, please email her. Her address is jenna@macslist.org. The segments are sponsored by the 2016 edition of "Land your dream job in Portland and beyond." We've made our book even better with this new addition, we've added new content and we now offer it in the formats that you want.
  For the first time ever, you can read "Land your dream job in Portland and beyond" as a paperback or you can download it onto your Kindle your Nook or your iPad. Whatever the format our book gives you the tools and tips you need to get meaningful work, work that you can love, work that makes a difference. For more information visit macslist.org/book. Now let's turn to this week's guest expert, Trina Isakson.
  Trina Isakson is a strategist and a researcher. She works with nonprofit leaders and social innovators. She's a founder and principal thinker at 27 Shift and her clients include government, higher education and national nonprofit organizations. She's also taught university courses on community development, leadership and management and she's the founder of the Quiet Change Maker Project and The Do Good Better podcast. She joins us today from Vancouver in British Columbia, Canada. Trina, thanks for being on the show.
Trina Isakson:
Thanks for having me, Mac.
Mac Prichard:
Yeah. It's a pleasure to have you. Let's start with the basics, Trina. What is an introvert?
Trina Isakson:
An introvert is someone who gains their energy from being alone. A lot of people have misconceptions of introversion about maybe it being a better shyness or social awkwardness, but in reality it's truly about where you draw your energy from an introverts gain their energy from time spent alone. One of the best analogies I have for this to help people think about it a bit better is to imagine that everyone has a little coin purse that indicates how much energy that they have. An extrovert at the beginning of the day has an empty coin purse and every interaction they have throughout the day, they get to add a coin to the purse and so if they've had a day full of social interactions, they end their day with a really full coin purse and they end up with lots of energy.
  An introvert, however, might start their day off with a full coin purse because they've had a night of hopefully good sleep. They wake up and every social interaction that they have throughout the day, one coin gets removed from their coin purse, so if they've had a day full of social interaction, they end the day maybe a little bit depleted and with less energy and they need some time alone to recharge that energy. Again introversion is all about where people draw their energy from. Introverts in particular, draw their energy from time spent alone.
Mac Prichard:
Now there's an idea out there that introverts can't be successful at networking or public events. Tell us why that's not so.
Trina Isakson:
Yeah, it's an interesting misconception. Again, I think it relates to how people identify introversion as being something connected to shyness and what's really the case is that extroverts also have trouble with public speaking so the ability to be social, to speak in public, to build relationships with others is not a challenge that's unique to introverts or extroverts.
  It's something that some people find easier than others but what's most important is for people to find ways that work for them and those ways might look different for introverts than it does for extroverts. It's important to understand yourself so that when you do try to speak in public or build your network that you're doing in a way that doesn't exhaust you, that doesn't bring you down and that really adds value to what you're trying to do.
Mac Prichard:
The bottom line here is if you are an introvert, public speaking, or networking or connecting with others, it's a skill that you can master.
Trina Isakson:
Yeah, absolutely and I think that when introverts in particular imagine the worst possible case scenarios which are maybe networking events where you see a hundred people and you don't really know each other and everyone's just trying to meet as many people as they can, exchange as many business cards as they can, that's not really networking. That is not building a network. That's just email spam in the human form and so it's really important when people, to think about networking or building networks that they are approaching it in a way that leads to meaningful relationships that add value to the person's career or the idea or the social good initiative that they're trying to move forward. That's what's important. The human spam is not the networking that we're trying to achieve and really no one should be trying to achieve.
Mac Prichard:
One of the most important things you can do to manage your career or if you're looking for your next job is to go to a professional conference. How should introverts approach a conference like that? What can make them be successful, particularly at large events?
Trina Isakson:
Yeah, that's a good question. There's a professional conference I go to called "The Association of Nonprofit and Social Economy Research." Some of your listeners in the US might be familiar with RNOVA which is "The Connected Nonprofit Research Association" in the US and so when I approach conferences probably the biggest important thing to take away is to not only go once. The importance of going year after year allows you to build relationships so that when you see people the next year, you're able to brush aside the small talk and get to some of the most important things.
  Another benefit of going to professional conferences is that usually you're going on a topic that's of interest to you. Introverts often really shine when they're talking about and learning about things that they're really passionate about and so professional conferences are a fantastic opportunity to be their best selves and have other people see them in the best light that they possibly can. Those two things allow professional conferences to be a really big opportunity for introverts and quiet change makers to be successful in building their networks. I've got some specific tips. Do you think those would be helpful to your listeners?
Mac Prichard:
I think they would. For example you said earlier, Trina, that people should avoid that spray and pray approach when passing out business cards everywhere.
Trina Isakson:
Yeah, absolutely.
Mac Prichard:
Whether I'm an introvert or extrovert, how should I figure out who I need to connect to or who I should reach out to at-
Trina Isakson:
Yeah. That's a good question. I believe whether it's a professional conference or even a smaller networking event, it's really important for people to focus their energy on building deep strategic connections. For some people going to a networking event might involve a focus on meeting people that they can learn from. Maybe it's about meeting potential new clients. Maybe it's about just finding other smart, intelligent people to have interesting conversations with or it could be just building their friend base, people that have similar interests and who they want to get to know outside of the professional sense.
  There's really a variety of reasons that people might want to build relationships and so once you've decided your own goal for that conference, I find what's useful for me is very early on from the very beginning, as you meet people at the conference very quickly decide whether or not they fit within that strategic bucket because you don't want to be spending your energy on people that are not going to add value to you. It sounds quite snobbish and introverts can sometimes come across as snobbish but it's really an act of self-preservation to focus your energy on people that are going to add value to your own career path or to your professional success.
  The one exception that I would give is to be generous to people that have less power than you, so perhaps younger people in your profession or in the nonprofit sector or people of color, indigenous people or people that face other barriers to success. If you have an opportunity to mentor or help or connect them, definitely do that but otherwise focus on self-preservation.
Mac Prichard:
So have goals, but be generous too. It's not all about you.
Trina Isakson:
Yeah, absolutely. As you meet people, you'll learn very quickly if you are tuned to what's
important to you, you learn very quickly whether people fit into that bucket of, "Yes, they're important," or "No, they're not important." As the days of the conference go on and you see those people again that you know may be a strategic connection, you can continue to build on that relationship and ask them a quick question like, "Oh, did you go to that session on such and such?" Or, "Did you meet that person that you were trying to connect with?" Build on that relationship and the people that you see again who maybe aren't as important to your strategic goals, you can say, "Hi," and "How are you doing?" and then move on and not expend your energy having social interactions that aren't your purpose for that conference.
Mac Prichard:
Okay so have professional goals and know that there's some people that you want to connect with for career or job hunting reasons. Be open to friendship because you may meet extraordinary people and be generous to others. Above all, what I'm hearing you say, Trina, is quality matters a lot more than quantity.
Trina Isakson:
Absolutely. I think that goes back to your comments on the, what was it? The spray-
Mac Prichard:
Spray and pray.
Trina Isakson:
Spray and pray. Yeah, so definitely avoiding that because that is not effective for anyone really and it doesn't lead to meaningful connections. It also doesn't allow for introverts and quiet change makers to preserve their energy in such a social environment.
Mac Prichard:
Success at the end of say a two or three day conference isn't a huge stack of business cards from people you can barely recall. It's having made a small number of good connections with people that you want to stay connected with.
Trina Isakson:
Absolutely and to give you a specific example, that conference that I mentioned that I go to annually, every year I go there and there's probably five or six people that I want to maintain and develop, continue developing a professional relationship with, and so I always try to make time to connect with them and see what they've been up to and learn from them, attend one of their sessions of their presenting. I definitely focus on growing those and then I also keep an eye out for new potential people who I could benefit from or who could benefit from me again, being generous, especially for people who are new or have less power than you.
  For example, at this most recent conference I met someone who worked at an organization that's been a client of mine in the past. Even though she is a more junior person in her role, it was great to get to know her and get to know a different perspective on some of the priorities that her department has. Then that also provided me an opportunity to reconnect with that client and say, "Oh, hey. Just so you know, I met so-and-so at the conference. She asked really good questions in this session and she was a great spokesperson for your department," and so that both provided a way for me to be generous to this younger person in the sector and it provided me a way to maintain that relationship with the former client and the professional colleague who I want to stay in touch with. It kind was a win on multiple levels, I felt.
Mac Prichard:
That's a great example, Trina. We'll need to start wrapping up in a moment or two, but I did want to ask you for some of your other tips for introverts so that they can make the most out of a networking event whether it's small or large.
Trina Isakson:
When it comes to networking events, I think one of the best ways to go about it, especially if you're more junior is to volunteer for roles of the conference. If you can be a photographer or an interviewer for a publication or be in charge of registration, it provides you specific concrete role, it provides you a way to get past small talk and have a purpose to speak to people. If you have an opportunity to volunteer for a role at a conference or networking event, that's really important.
  The whole other piece on network building that I think is really important is staying in touch with the people that you've met and I'm really big on staying in touch with purpose. Introverts often feel like they don't want to bother people when they're staying in touch and so I feel that short emails with really easy asks can be beneficial. The really busy people that you might have established new relationships with, asking for 30 minutes of their time might not be a great way to go because they're likely to say no, but is there a way for you to just stay in touch? Let them know what you've been up to.
  "In the past six months, I've done these three things. I've got these three things coming up. Hope you're well," and it's a way for them to keep you in their mind but it also is an easy delete for them as well and you haven't asked them for too pretty much and don't necessarily feel like you've bothered them. That example I gave before of that small email for a formal client, that's a way I like to stay in touch and maintain my network with people who I call professional friends. People that I'd like to stay in touch with, I send them little emails when I think about them, and ideally they continue to thinking about me into the future and keep me in mind for projects that they have going on.
Mac Prichard:
Great. Well, that's terrific advice. Trina, we need to bring the interview to a close now. Tell us though, what's next for you? What's coming up in your world?
Trina Isakson:
Yeah, so I'm doing some interesting professional work and consulting work related to open licensing and also some salary benchmarking up in Canada, but one of my passion projects is a quite change maker project. So this is a blog that I have but also a closed Facebook group that people are welcome to join. If they search for "a quiet change maker project group," they can find it online.
  I can approve you and it's a place for introverted and quiet people who are doing social good things, so maybe working in the nonprofit sector or in politics or in public service and who are wondering how they can better move forward their career or even the ideas that they have in a world that maybe isn't super friendly to introverts when we feel like we aren't heard very well. It's a place for us to share advice and support each other and ask questions. I welcome people to join me there.
Mac Prichard:
Okay. Well, we'll be sure to include a link to the Facebook group in the show notes and I know people can also find you at your website, which is trinaisakson.com and you are the host of a podcast called "Do Good Better."
Trina Isakson:
Yeah, absolutely. I did the first season and six full episodes and taking a bit of a summer with the other projects that I'm working on but hope to get back to if this fall and release some new interviews with other interesting folks doing good things in the nonprofit sector.
Mac Prichard:
Great. Again, we'll include links to all of those resources in the show notes. Trina, thank you so much for joining us today.
Trina Isakson:
Thanks so much, Mac.
Mac Prichard:
Okay, take care.
Trina Isakson:
Take care. Bye bye.
Mac Prichard:
We're back at the Mac's List studio with Jenna and Ben. Now, tell me you two, what did you think of the conversation with Trina.
Ben Forstag:
I really liked the point she made about doing kindness for people with less power than you and how important that is just as a human being, first and foremost, but also as a professional and we've used this statement before. "You meet the same people going up as you do coming down," and the kindness you extend to people who need your help and could use some help really does come back and pay dividends in the future.
Mac Prichard:
I think that just because you have a strategy, a plan and goals for an event or your involvement in the organization doesn't mean that you can't also be generous to others and help others. Again, we've talked about this in previous shows. My experience has always been the more I give, the more I get back. Generosity is a wonderful thing, way to be.
Ben Forstag:
And we're not just talking about giving and getting back in some kind of like "makes me feel good about myself" kind of way. There are real returns when you have a reputation of someone who goes out of their way to help other people. People want to go out of their way to help you in the future.
Mac Prichard:
Yeah, exactly. Jenna, what are some of your thoughts?
Jenna Forstrom:
I really liked her analogy about the full coin purse model as someone who is extremely extroverted and not an introvert whatsoever. I had a very-
Mac Prichard:
We've noticed that about you.
Jenna Forstrom:
I always have to remind myself, not everyone's like me and that they're … I've had roommates and I've had really good friends that are totally introverted and just being aware that there are people that might be super excited about the same topic as me but aren't as verbal of being as excited, so just that analogy of … Every time I hang out with someone, my coin purse gets bigger, but there are people out there who by hanging out with me, their coin purse is getting smaller. I just really liked that visual.
  The other thing I really liked is just her tip on short email asks and I think that's true for introverts or extroverts. If you're reaching out to an influencer who's probably crazy busy and has a huge network, they're probably getting a ton of asks and so just being short and concise and to the point and providing a little bit about yourself in the first email rather than a huge ask right away, so I think that was a great tip that she had to share.
Mac Prichard:
Well, thank you Jenna and thank you Ben and you our listeners for joining us for today's episode of "Find your dream job." If you like what you hear, please sign up for our free weekly newsletter. In each issue we give you the key points of that week's show. We also include links to all the resources mentioned and you get a transcript of the full episode. If you subscribe to the newsletter now, we'll send you our job seeker checklist. In one easy-to-use file, we show you all the steps you need to follow to find a great job.
  Get your free newsletter and checklist today. Go to macslist.org/podcast. Join us next Wednesday for more tools and tips you can use to get the job you want. Our special guest next week is Scott Barlow. He and I will talk about what you can do to find a job you love instead of settling for just a paycheck. Until next time, thanks for letting us help you find your dream job.