Why You Haven't Heard Back From an Employer, with Jennifer Tardy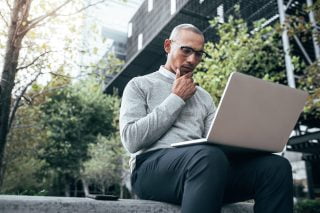 When you haven't heard back from an employer, it can be discouraging. All too often, employers avoid getting back to applicants unless they plan to bring them in for an interview. And even then, you may go in for an interview and not hear back about the final hiring decision. While it seems like common courtesy for employers to respond to everyone who applies, Find Your Dream Job guest Jennifer Tardy says that some hiring managers are so inundated with applicants that they simply don't have time to reply to everyone. Jennifer shares practical tips for following up with the hiring manager in a natural, casual way. She recommends being persistent, but kind and understanding in your communication with hiring managers so you don't burn any bridges.
About Our Guest:
Jennifer Tardy is the founder and owner of Jennifer Tardy LLC, a diversity and inclusion consulting organization in Maryland. Through her work, Jennifer is on a mission to forge successful career opportunities between employers and members of underrepresented populations such as people of color, women, veterans, persons with disabilities, people who identify as LGBTQ, and millennials. She's also the host of the But What About Me career podcast.
Resources in This Episode:
Check out Jennifer's

YouTube channel

for new videos every week on all aspects of the job hunt.

Tune in to Jennifer's podcast,

But What About Me

,

where she answers questions about the hiring process for people in underrepresented groups.

For more personalized help, join Jennifer's

group coaching program

, where she walks you through every step of your job search journey, from revising your resume to celebrating your job offer. 
Transcript
Find Your Dream Job, Episode 208:
Why You Haven't Heard Back From an Employer, with Jennifer Tardy
Airdate: September 11, 2019
Mac Prichard:
This is Find Your Dream Job, the podcast that helps you get hired, have the career you want, and make a difference in life.
I'm Mac Prichard. I'm also the founder of Mac's List. It's a job board in the Pacific Northwest that helps people find fulfilling careers.
Every week, I interview a career expert about the tools you need to find the work you want.
Have you ever applied for a job or had an interview and not heard back from the employer? It's an experience no job seeker wants to have. And it happens all the time.
Our guest today will tell you why companies might ghost you and what you can do about it.
Jennifer Tardy is a career coach, strategist, and consultant. She's also the host of the career podcast, But What About Me.
She joins us today from Bowie, Maryland.
Jennifer, let's get right into it. Why don't employers get back to applicants? Isn't it just common courtesy to do so?
Jennifer Tardy:
It sure is and, number one, thanks for having me on your podcast. I'm really excited.
You would think that every employer, just common courtesy, would get back to an applicant the moment they submit their application. Now, what some employers have done is automate that process, which means that they've been trying to send an automatic email that says, "Hey, we've gotten your application. If we want to talk to you we'll reach out to you but if you don't hear back from us, then that means we've decided to go with another candidate."
Mac Prichard:
What's happening with the employers who aren't even taking the time to send an automated email like that?
Jennifer Tardy:
It's typically, you find that employers are inundated with, every time they post a position, they're inundated with resumes that are coming in, and if they haven't set up that automation, then it means that recruiters are going to have to manually send something out to people who are applying for positions. But what happens in real life is that that one recruiter who is working on this position probably has 15 other positions. Now, I know this isn't fair but this is the reality; they probably have 15, 20, 25 other positions and now that they know who they want to interview, they're moving them through the process first. They may go back to the original stack, but they're moving the people who are most competitive through their process first and then they're moving on to their other 15, 20 positions that they're trying to fill.
They're so inundated with work that they just don't have a second to get back to candidates, unfortunately.
Mac Prichard:
Sometimes, Jennifer, even after a recruiter works with those 15 semifinalists and the employer hires a candidate, applicants still don't hear back. Doesn't that happen and why does it happen?
Jennifer Tardy:
Yeah, one other thing, so I've had the opportunity to work across various industries, from the energy industry to the education industry to professional services, so I'm able to look at patterns and similarities across the board and one of the things that I know that I've seen on recruiting teams is that their philosophy is, "We're going to get back to people that we've actually talked to. They're going to back from us if we've talked to them, which means we've done some sort of interview. We're going to get back to them." And so they do and they typically say, "Okay, you can move onto the next phase."
Now, what happens is, when someone comes in to interview for a position that does get rejected, it can become a liability to the organization to provide too much information verbally, and so when they are getting back to them they're sending a generic not that says, "We've decided to go on with other candidates." So it's really up to the candidate to number one, follow up if they haven't heard back, and number two, ask more probing questions on why they didn't move on to the next step. But it again goes back to the busyness of recruiters as to why they're not reaching back out to candidates. Even though a lot of them want to.
Mac Prichard:
I want to talk more about following up. Regarding the legal question, I'm glad you brought that up because I was surprised to read, as I was preparing for the interview, that some companies choose not to send any acknowledgment of an application because they worry about liability issues. Have you had that experience, Jennifer?
Jennifer Tardy:
Many companies feel that way. What companies are trying to not do is say the wrong thing and leave a window of opportunity to the job seeker who was rejected to sue the organization and, okay, so let me actually take a step back. You want to believe that organizations are interviewing job seekers based on their knowledge, their skills, and their experience, and they're judging them accordingly. But an overwhelming amount of job seekers who get rejected are getting rejected because maybe they have too many nervous tics where they may say, "Um" or "Like" and they distract the employer or maybe they weren't making eye contact or maybe they didn't dress the part, or maybe they didn't articulate their point concisely enough.
I mean, so it's all of these small things that just turn off the employer and so it's easier for many employers to say, "We decided to move along with another candidate," than to tell you the truth because that can leave a door open and that's one of the reasons I decided to go into the career coaching world, myself. To help people to navigate those hurdles that they don't even know that they're being judged by.
Mac Prichard:
Okay, I want to talk about that but bottom line here, should a job seeker take it personally if a person doesn't hear back from an employer, even with a common acknowledgment that the company's moving ahead with another candidate?
Jennifer Tardy:
No, and so…I actually want to talk about some other reasons why you may not have heard back yet. So, there's one thing to know that it's been several months and another candidate has been hired and they just didn't get back to you. Now, here's what's probably happening for many employers who just haven't gotten back to you yet and I did a video about this which is a pretty popular video, which is why I'm excited that we're talking about it today.
A few of the main reasons why you probably haven't heard back yet, one is, if they want to hire you, they have to get approvals and you wouldn't believe just how many approvals or how many people sometimes need to agree to not just hire you, as the person in the position, but that the headcount is still available, meaning that there's still space for you. You have to approve the salary for you…so there are three things, it's the headcount, you for the position, and the salary to offer to you and some, maybe just one, sometimes all three, and it can take a while, longer than a hiring manager actually anticipated.
Mac Prichard:
Isn't it surprising, Jennifer, that an employer wouldn't know, before advertising a position, the answer to those questions?
Jennifer Tardy:
You would think so but some positions stay open a while and when you first open that position and say, "Okay, I need this headcount." By the time the hiring manager goes through the interviewing process and finally makes the decision on who they want to hire, things have changed with businesses and you know that that's a fast-paced cycle within businesses, and leading recruiting teams, I've seen that happen so often, so it doesn't surprise me.
Mac Prichard:
Well, I want to talk more about the interview process but before we do that, let's step back and put ourselves in the shoes of someone who's sent in that application, they haven't heard back, what do you recommend a person do if a week or two goes by and there's been no acknowledgement?
Jennifer Tardy:
I don't even suggest waiting a week or two. Once you send in your…submit your application, go ahead and start the networking process. I always say that to all of my clients; it's not enough to just send in your application but go to LinkedIn and figure out who's heading up that department. If you can find the recruiter and the person heading up that department, and you can reach out and introduce yourself in a very pleasant way, and also let them know that you've applied to this open position, and I would state the job title and even the requisition number if you can find that. Introduce yourself to them and see if you can get a conversation going.
If you have a connection, if you are connected to someone via LinkedIn who also works within the organization and even better, if they're in that department, to introduce yourself to them. So, if it's a smaller company I would pick one person, typically the recruiter, if it's a larger organization I would pick up to three people, the recruiter, a leader in that department, and maybe someone that you have a mutual connection with. So network, network, network.
Mac Prichard:
I'm not hearing you say, "Call HR to confirm someone has received your application." Is it worthwhile to do that? Or do you recommend instead that people focus on networking?
Jennifer Tardy:
Focus on networking because most organizations that do have a system in place, they'll send you some sort…if you're applying online, meaning you have to fill out a whole application and then press submit, odds are it means that that is the system that you're applying to and they'll send you an automatic, "Yes, this is now…we've now received it." But calling HR, it's not as simple as it probably used to be to pick up the phone and call HR, and so I would recommend the networking process.
Mac Prichard:
In those conversations, do you recommend that people also draw the people out that they talk to about the application process itself? Particularly the time table?
Jennifer Tardy:
One of the things that I recommend is that when you…when that recruiter does call you back, let's say they've received your application, they are interested in you, and they do give you a call, and they say, "Hey, I'd like to talk to you about your resume, to do a prescreen."
After you're done with that conversation, but before you get off the phone, it's important to ask the recruiter, "What does this hiring process look like for this position?" And see what that recruiter says and typically they'll tell you, "You'll go through 2 – 3 interviews. Here's how long it usually lasts."
You can also ask, "How soon are they looking to make a decision on this position?" Because that recruiter will also tell you just how eager they are of getting the position filled.
Mac Prichard:
We're going to take a break, Jennifer. When we come back, I want to dig into the interview process itself and what people should do when they have that first conversation and how they should follow up with employers as they go through those interviews.
Stay with us. We'll back in just a moment.
I often meet people who are unhappy in a job. So, why don't they leave?
Sometimes a person stays for the paycheck. Others choose to hang on until retirement.
But often people stay stuck in jobs they don't like because they can't figure out what to do instead.
Does this sound like you?
I've got a free guide that can help. It's called Finding Focus in Your Job Search.
Get your copy today. Go to macslist.org/focus.
You'll get a step-by-step process that shows you how to set your own career goals.
Your professional journey gets a lot easier when you know where you want to go next. And your career becomes much more satisfying, too, when you do work you love.
Are you clear about what you want to do in your next job?
Download Finding Focus in Your Job Search today.
Go to macslist.org/focus.
Stop dreading going to work. Figure out your own job search goal.
Go to macslist.org/focus.
Now, let's get back to the show.
We're back in the Mac's List studio. I'm talking with Jennifer Tardy. She's a career strategist and host of the career podcast, But What About Me.
Jennifer, before the break we were talking about what people might do when they've sent in an application and they haven't heard and now we're at the next stage of the hiring process. You've been contacted by a recruiter, perhaps there's a phone screening, and you were recommending people find out about the timetable itself and the next steps.
What happens when people have that first conversation and they never hear back? What should they be doing?
Jennifer Tardy:
One of the things, so now the recruiter has called you, you've completed the interview, you now know what the next step of that hiring process will look like and you've asked them, "How long do you think it will be before a decision is made on who goes to the next step?"
And if this recruiter says, "Oh, we'll know by Monday," in that conversation, I would say, "Okay, that's wonderful. If I don't hear back from you within the next week," let's say Monday is within the next week, ask them, "Is it okay if I do a quick follow-up?" And most recruiters will say, "Absolutely, reach out to me."
I remember even being a recruiter myself, if someone asked, "Can I follow up?" Or, "When is the best time to follow up?" I will let you know, and sometimes I will even say, "If you haven't heard back from me by such and such, just give me a quick phone call." Recruiters are very…I do want to emphasize something about following up, a lot of people that I've run into, whether I'm speaking or I'm coaching someone, they always believe that following up isn't acceptable or appropriate. I am here to tell say that recruiters are very accustomed to people following up with them and it's completely acceptable to do that. So, follow-up is the name of the game but it's even better if you ask them in advance if it's okay if you follow up if you haven't heard back by such and such time.
Mac Prichard:
How many times do you recommend someone follow up?
Jennifer Tardy:
I would say no more than 3 times but I would also try different ways. One of the things that I always liked doing, whether through the interviewing process or just with business in general, I will call, leave a voicemail, and I will say in that voicemail, "Hey, I'm Jennifer Tardy, I'm following up on such and such." And then at the very end, I say, "I will also send you an email in case you get that faster."
And so now, in this first moment of follow-up, I'm actually leaving a voicemail and I'm sending an email. Odds are, the recruiter is going to catch one of them. Most recruiters who are so busy may not be as quick to check a voicemail as they are an email. And even in that email, I will say, "Hey, I just left a quick voicemail but I also mentioned that I was going to follow up here, just checking on the status," and leave it as such. But I would do it no more than 3 times and I would space it out one week apart.
Mac Prichard:
I like that persistence and do you find, Jennifer, that many of the people that you work with worry they'll be a pest when that do that kind of follow-up?
Jennifer Tardy:
I always believe that if you do it the right way, that you will not be a pest. Especially if the recruiter has already given you permission to follow up with them.
Now, if you follow up and you leave a 30-minute voicemail or if you send a 3-paragraph email and you do it 3 days in a row and you sound very tense when you're leaving that message, that is another thing. But if you're doing a quick, simple, to the point, just following up, just checking in, and you're spreading it out with a week apart, you won't be considered a pest.
If anything, the recruiter will feel guilty for knowing that you needed to send a message 3 times to reach them.
Mac Prichard:
What's happening when a recruiter doesn't respond to those 3 messages?
Jennifer Tardy:
Odds are they've probably already moved on to another candidate.
Mac Prichard:
What about interviews where you've had that call with the recruiter, you've walked into a face to face interview with the employer, perhaps the recruiter is there as well, and you don't hear back? What's going on there?
Jennifer Tardy:
Another one of the things I was mentioning earlier, so now you've done…you're finished with all of your interviews and you haven't heard anything back, the first thing was the approvals that they're probably working to get if they want to hire you.
The next reason why you may not have heard back from them just yet is because maybe another urgent priority has come up for that employer, that hiring manager, and it's just derailed their entire hiring process, so it's taking longer.
I remember actually interviewing people myself and knowing that I had to fill a position urgently, and I would say, "I will get back to you by the end of this week with a yes or no." And then some massive bomb would drop on my desk and it would derail the entire hiring process, and it happened so frequently, and I've seen it happen with hiring managers, too. So, urgent priorities, and then the third thing that I want to mention, and I know that it can bother some people when they first hear this, but it's really true, that the employer may have actually extended an offer to another person and they don't want to call you back just yet because if this person doesn't accept, you are the next person on the list.
I know a lot of people may not like hearing that but I share with my clients all the time that a job offer is a job offer is a job offer. It does not mean that you are less talented or less qualified or any of that. There could be a million reasons why this other person got the offer extension first but whatever the case may be, it wasn't a good fit and maybe it's a perfect fit for you, so don't let that derail you from accepting a great job offer. You'll probably never even know that you were the runner-up but that could also be the reason why it's taking a while.
Mac Prichard:
If you do find out you're the runner up, what advice do you have for someone who learns that fact?
Jennifer Tardy:
Let me just take a step back, it's probably rare that you're going to find out that you're the runner-up on getting a position. Because a recruiter and an employer, if they share that with you, they don't want to risk you saying no to the job because you were the runner-up. Odds are, by the time that you do, if you learn you're the runner up, it's probably after you've already been working there and people may feel more comfortable with you at that point. But I would just say that you shouldn't do anything with it except remember what I was saying before. That you are just as qualified, just as talented, just as everything; otherwise you would have never received that job offer. Ever.
Mac Prichard:
In every interview process, there are often multiple steps, there might be a meeting one week, then a meeting the following week, and then the week that comes after that. Do you recommend checking in on the timetable at the end of each of those conversations?
Jennifer Tardy:
To see if the timetable is still the same?
Mac Prichard:
To see what the next step might be.
Jennifer Tardy:
Yeah, and it's completely okay to say, because your recruiter's most likely going to be your point of contact, or whoever your point of contact is at the time, saying something to the effect of, "Okay, I heard you mention, when we talked earlier, that the next step is this and it's probably going to happen here. Is that still the case?"
Something simple like that, and they'll give you a yes or no but after you move beyond the phone screen, that recruiter or the recruiting coordinator who's coordinating the logistics, they'll make sure that you have it anyway. And it's really important that you receive as much information about the logistics before you come into the interview because that helps in your preparation.
Mac Prichard:
What kind of information do you recommend people ask for about logistics?
Jennifer Tardy:
How long is my interview day going to be? How much information can you share with me about who's going to be interviewing me? Whether it's a title only, or a name and a title is awesome, because now you can do a little bit of research. What type of interview will it be? Will it be a panel interview, one on one interview, two on one interview? Things of that nature.
Mac Prichard:
It happens all the time, Jennifer, I know it happens to your clients and I've had colleagues that it's happened to, you get selected for the interview, you have multiple conversations, and then you never hear back. You've been ghosted. Why does that happen to a finalist for a job?
Jennifer Tardy:
What I've seen happen and so, if I'm hearing you correctly, this person has…they've already received information that we want to interview you but they never hear back on the logistics to confirm a day, right?
Mac Prichard:
No, what I'm saying is sometimes people come in for interviews, they have a conversation with the employer, they're invited back for a second conversation, and then they never hear again. And so, at that point, they're probably one of three, perhaps four finalists and they never hear about who got the job.
Jennifer Tardy:
It's just a poor practice on the employer's part, unfortunately. What it means is that the employer has decided to go a different way with filling that position, whether they filled it with a different person and they just didn't update you, or maybe the position was closed and they couldn't fill the position anymore and they just didn't get back to you. But at the end of the day, if you don't hear back within a week or two after the final interview, especially after they said this is when you'll hear back, then I always recommend that you reach out to them.
Mac Prichard:
Other steps you recommend that a listener can take to avoid being ghosted during an application or while going through an interview process?
Jennifer Tardy:
I always recommend keeping the conversation going. This is a technique that's primarily after you come in for an in-person interview and you meet the person who you'll eventually be reporting to one day, there's, once the interview is over, I have this thing called, "How to keep the conversation going after the interview." Which is one of the videos I have on my YouTube channel. Which talks about sending an email after the interview, but it's not just your run of the mill email, it's an email that says, "Thanks for the time you've taken during the interview." Plus you mention something of interest, of mutual interest that you learned during that interview, and you probe a little deeper in there, where you're asking a question and now they're responding to that question, so you're keeping the conversation going via email.
What you're trying to do in a very natural and casual way is stay connected to them, stay on their mind, so that if certain things change or schedules shift, you'll be on their mind and somehow you'll get notified. Whether it's through them or through the recruiter. So, keeping the conversation going as much as you can but it has to be over something that's of mutual interest.
Mac Prichard:
Well, it's been a terrific conversation, Jennifer. Tell us, what's next for you?
Jennifer Tardy:
I am enjoying, heavily, thoroughly, enjoying our YouTube channel and so people check out our channel every week, where we post new videos that focus all on the job interview process, resumes, all of that great stuff. And what I love about this channel is that although we speak to all humans who are job seekers, we tailor a lot of our advice to underrepresented job seekers, to their experience. And so when I mention underrepresented job seekers I'm talking about women, veterans, people of color, people with disabilities, people who identify as LGBTQIA+, and so on. That's the space that I love to be in.
I spend a lot of time on the podcast that you mentioned before, the But What About Me? Podcast where we give a voice to the voiceless and we ask questions related to their hiring process, but what takes up most of my time is the group coaching.
I have a program which is a group coaching program called, "Offer Magnet Job Seeker" where I take small cohorts of people through the entire process. From getting your resume right, to your job search, to the interview, to the offer negotiation, and then we celebrate together once they give you the job. So, I stay extremely busy in the world of career success.
Mac Prichard:
Well, I know people can learn more about you, your company, and your services by visiting jennifertardy.com. I did watch a number of your videos; they're very good, full of very practical information and I encourage our listeners to check out your YouTube channel as well.
Jennifer Tardy:
Thank you, thank you.
Mac Prichard:
Yeah.
Jennifer Tardy:
Oh, and another thing that I wanted to mention too and I almost forgot, if any of your listeners are entering the interview process, I have this phenomenal guide that I've gotten rave reviews over. It's 25 Common Interview Questions and Top Notch Answers to Them. If people want to find that, if they want to download their own completely free guide, all they have to do is go to jennifertardy.com/macslist and they'll be able to find it there.
I want you audience to have it so that they can have career success when they go out and interview.
Mac Prichard:
That's generous of you, Jennifer.
Now, you've given us a lot of useful tips today. What's the one thing you want a listener to remember when they haven't heard back from an employer?
Jennifer Tardy:
Don't take it personally and do not be afraid to follow up. Follow-up is the name of the game because you may think that something is happening in a negative way, but don't let that prevent you from following up and make sure that you do that so that you can stay in tune on your hiring process.
Mac Prichard:
Persistence pays. That came through loud and clear in my conversation with Jennifer. The candidates who find out what the steps are in an interview process or the application process as a whole, and follow up even when they don't hear back, are the ones that are going to have the most successful experience during hiring.
These people typically know what they want, and if you're uncertain about your own career goals and what you want to accomplish in your job search, I've got a free guide that can help. It's called Finding Focus in Your Job Search.
You can get your copy today. Go to macslist.org/focus.
You'll get a step-by-step guide to setting your own goals and mapping out your own career journey.
Again, go to macslist.org/focus.
And join us next week. We've got a topic that might surprise you. Our guest is Eric B. Horn, and he says you don't need every required skill in a job posting to get an interview or an offer.
Until next time, thanks for letting us help you find your dream job.