How to Manage the New World of Reference Checking, with Ray Bixler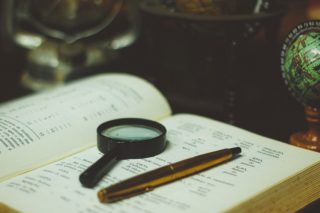 Surviving a reference check used to be easy. In the past, hiring managers would simply call your formal references. Without email (or even voicemail) it was usual to get feedback from less than 50% of all references.
Today, online reference tools and surveys boast a reference return rate of 85-90%! For job seekers, this makes furnishing quality referrals to potential employers a necessity.
"Feedback is accumulated by various ways," says this week's guest, Ray Bixler. Metrics evaluated by employers include the number of references a job seeker offers, how long it takes an applicant to enter the reference names, and what feedback the references supply.
Job seekers can improve their results by being prepared with complete information about their references, and entering the information as soon as the prospective employer sends the email.
Here are Ray's tips for job seekers:
Meet with your references to ask their permission to use their name and to let them know what is expected of them.
Have your references ready in advance, as the reference process is moving ahead in the hiring process; sometimes references are requested before the first interview is granted.
Give five references, with at least two being former managers.
Fill out an employer's reference request completely and as soon as possible after receiving it.
This Week's Guest
Ray Bixler is CEO of SkillSurvey, an online reference checking technology firm that helps organizations recruit, hire, and retain talent. Ray has more than 20 years of human resource and career development experience. Ray's organization has just launched the new solution, Source. Source gives references an opportunity to become applicants with the employer requesting their input.
Resources from this Episode
Transcript
Mac Prichard:
This is Find Your Dream Job, the podcast that helps you get hired, have the career you want, and make a difference in life. I'm Mac Prichard, your host and publisher of Mac's List. I'm joined by my co-host, Ben Forstag, our managing director, and Jenna Forstrom, our community manager. This week we're talking about how you can manage online reference checks. Our show is brought to you by Hack the Hidden Job Market, the new online course now available for Mac's List. As many as 8 out of 10 job openings never get advertised. Is your dream job one of them? Learn how to uncover hidden jobs and get noticed by the hiring managers who'd fill them. Visit macslist.org/course.
  Employers used to do all reference checks by telephone. These days, however, many hiring managers use online surveys to learn what your references think. Our guest expert this week is Ray Bixler. He runs an online reference checking company called Skillshare. Later in the show, Ray will explain how employers use these surveys and he and I will talk about what jobseekers can do to get a good online reference. Do you think reference checks don't matter much anymore? Then Ben Forstag says, "You need to think again." Ben has found a blog post that lays out five common myths about employment references and he'll share it with us in a moment.
  You've just gotten a job offer. Congratulations. Now, it's time to negotiate salary and benefits. Have you worried that the company might take back your job offer if you ask for too much money? That's the question of the week. It comes from listener, Paul Frasier. Jenna Forstrom tells us her answer in a few minutes.
  First, as always, let's check in with the Mac's List team. Jenna, Ben, I'm curious, how do you two manage your references and how do you stay in touch with references when you're out there doing a job search?
Ben Forstag:
I'll admit, if I had to use one word, it'd probably be unevenly. Some of my former professional references I stay in contact with because I still do volunteer work with the organization, or we're personal acquaintances. One of my old bosses at the YMCA, we routinely share baseball news back and forth, so we're often in touch. Whenever I've needed to let him know that you might get a call from an employer, it's been pretty easy.
  In other cases, though, I've got some employers … I worked in Spain for a while, for example, and I know when you were checking references for me, Mac, it was really hard to get a hold of this guy because he's no longer at the organization I worked at and I think he's living in Czechoslovakia. Evidently this is back in the '80s because he's living in Czechoslovakia. No, he's working in the Czech Republic now, and so I've not done a great job of keeping track of where he is and keeping an open line of communication with him. It's one of these things I probably should do a better job with.
Mac Prichard:
I do think I had a conversation with that supervisor in Prague via Skype.
Ben Forstag:
Yeah, it took a while to track him down though. I think it was like two weeks or something. In the meantime, I'm twiddling my thumbs wondering are you going to offer me a job.
Mac Prichard:
Right. Who is this obsessive compulsive who is checking all your past supervisors?
Ben Forstag:
No, no. I mean it's a great idea and it's certainly something that I've done as a hiring manager in the past, but I didn't make my life any easier by not maintaining like a real clear line of communication with that guy.
Mac Prichard:
Yeah. Jenna, how about you? Are you in touch with your former supervisors and perhaps co-workers?
Jenna Forstrom:
Some of them I am still in contact with. I think it's really important to manage professional relationships, like your supervisors and your managing directors, your co-workers and colleagues, and then also having personal professional relationships that you can share like character references with. I think a lot of those people has come from my non-profit and community volunteering aspects or even best friends, but then also I've got hiring managers and other people that I can reference to. Those are kind of you keep a track on LinkedIn and you give them a heads up when you're about to apply for a job, but it's not something that I am in daily conversation with naturally.
  Also, fun fact, Ben. It is no longer called the Czech Republic. It's Chechnya or whatever now.
Ben Forstag:
It's not Chechnya.
Jenna Forstrom:
It's like Czechia or something, I don't know.
Ben Forstag:
No, it's the Czech Republic.
Jenna Forstrom:
No, it changed.
Ben Forstag:
What?
Jenna Forstrom:
Literally like in May.
Ben Forstag:
Okay, we're going to have to roll back on that one.
Jenna Forstrom:
We'll add this to the show notes, because I totally have a reference for this.
Ben Forstag:
Okay.
Mac Prichard:
That is indeed a fun fact. One thing I've been very conscientious about, Jenna, is reaching out to at least one person at every former employer and asking for a LinkedIn recommendation, those short two or three sentence statements that appear on your profile page. The value of that is not only is it there on your LinkedIn profile, but it provides an opportunity to go back to that supervisor and just remind them what you accomplished and make it again about your accomplishments, not just the fact that you worked together. I found that to be helpful. I will say, Ben, while I've done a good job of staying in touch with former supervisors and colleagues, when I was at graduate school, I regret not finding ways to stay in touch with former instructors there. I didn't do that as an undergraduate as well. I think there is a lot of value in academic references as well.
Ben Forstag:
Yeah. I mean one thing I have done a pretty decent job at is keeping communication with some of my old grad school professors even though the correspondence with one of them basically entails me continually telling him I'm not interested in getting a PhD.
Jenna Forstrom:
I have the same thing with one of my college professors. My closest college professor, we're Facebook friends, and every time she messages me, she's like, "There's a new PhD program that just opened up." I'm like, "I have no desire to be a teacher, sorry," but it's fun.
Ben Forstag:
It's good to have that correspondence and stay in touch with them.
Jenna Forstrom:
Yeah, definitely.
Mac Prichard:
Yeah. Having worked with your both and knowing you now, I can see both why your former professors would think about you as good teachers. Great. Thank you both. Let's turn to you, Ben, because every week, you're out there searching the nooks and crannies of the Internet looking for websites, books and tools our listeners can use in their job search and career. What have you uncovered for us this week, Ben?
Ben Forstag:
This week, I want to share a blog post called the Five Job Reference Myths that Can Destroy Your Chances and Reputation. This comes from the website mainstreet.com. Real good content here and definitely worth a read. I'm just going to read through the five myths and I'm going to leave it up to our listeners to go the website and see why these are indeed myths.
  Myth number one: Companies are not allowed to say anything negative about a former employee during a documented reference check. Clearly a myth. Myth number two: Former employers direct all reference checks to their Human Resources department, and those people won't say anything negative. Myth number three: I should have my employment references listed on my résumé and hand them in together. This is one that I think is particularly good because I see so many people put their references in their résumé or they put the throwaway line of like, "References available upon request." I was like, "No, duh, yeah." References are available.
Mac Prichard: 
That space you could use on your résumé for other purposes.
Ben Forstag:
Yeah. Talk about yourself. Don't talk about people who could talk about you. Myth number four: Once a company hires me, my job references don't matter anymore. Mac, it looks like you want to say something about this one.
Mac Prichard:
I think, most jobs, you're likely to be there for three to five years. Maybe you'll move around inside the organization, but eventually you will be looking again, so stay in touch with your references.
Ben Forstag:
Absolutely. Myth number five: I sued my former company and according to job reference laws, they are now not allowed to say anything. This is not one I have any personal experience with, but indeed it is a myth. To learn more about all five of these myths, check out Five Job Reference Myths That Can Destroy Your Chances and Your Reputation. It's available at mainstreet.com. We will have the URL in the show notes.
Mac Prichard:
Great. Thanks, Ben. I'm glad you shared these myths, particularly number one, which was that companies aren't allowed to say anything negative about a former employee during a reference check, because I think people think they don't have to worry about reference checks because employers won't say anything. In fact, that's usually not the case.
Ben Forstag:
Yeah. I think sometimes people think this is like a pro forma symbolic action that like once they've reached out to your references, like you've already gotten the job essentially. I've seen jobs be derailed by bad references. One way to think about it is when an employer calls one of your references and asks for their opinion, that person is putting their own professional reputation on the line for you. If you are not a quality candidate, it's unlikely that they are going to put their reputation on the line and risk their own standing in the community by lying about you. I think these are important. Employer do spend a lot of time thinking about them and talking to references.
Mac Prichard:
Thank you, Ben. If you have a suggestion for Ben, please write him and we may share your idea on the show. His address is info@macslist.org. Now, let's turn to you our listeners. Jenna Forstrom, our community manager, is here with us to answer one of your questions. Jenna, what's in the Mac's List mail bank this week?
Jenna Forstrom:
Today's question comes from Paul Frasier who asks …
Paul Frasier:
Hi. My name is Paul Frasier. My question is around negotiating when in an offer status with the job as far as best practices or tips for both salary, benefits, time off. My fear is always that a too strong of a counter or a proposal would spook the employer and they'd rescind the offer. Is that a valid fear or is there always a way to have a conversation without fear of them pulling the offer? Thanks. Bye.
Jenna Forstrom:
Typically, I would say I've never heard of a job offer being taken back once the offer has been handed over. The exception to that is, is I know a few people have lost jobs when it's come out that they've lied about some credential or some formatting issues. If you're honest, I wouldn't worry about it. The flip side of that is, is I totally had a job offer taken back one time, but it was for a small business. They offered me a job and I pulled the … I have talked about this on previous podcast, the, "Oh, my parents live in China. Can I have 48 hours to talk it over with them? I really value their opinion." They said, "Sure, no problem, 48 hours." Then within that 48 hours, they were like, "Oh, you must not be interested in the role. We're going to take it back." I was like, "Well, that's crazy."
  Putting all that aside, I think as long as you have done your research, and we talked about using Glassdoor and you know what the salary is about, average salary or going rate for your role in your location and you can speak to why you deserve X amount increase in the offer for salary, or if you have something in your maybe back pocket like benefits or working remotely a few days a week or if they do some sort of education reimbursement, those are all things to talk about in that negotiation. I think as long as you are open and honest and upfront and have facts to why you deserve that, that's the key in negotiating. I wouldn't worry too much about it unless you're like doubling the salary, like something crazy no one's going to take back an offer because that's part of the HR game and employers expect it. Mac and Ben, do you guys have any suggestions?
Ben Forstag:
I think you hit the nail on the head, Jenna. I'd just say as long as you're being professional and polite in how you are negotiating, and as long as you don't draw an unreasonable line in the sand and say, "I will not budge from this position." The worst case that's going to happen, I'm guessing, is that they would just say, "No, we can't do that." I don't see most reasonable employers just pulling their offer without coming back and saying, "We can't do that" or "That's not possible." I think by the time they get to the point of making an offer to you, they want you to there and so they're going to go to whatever means they can to get you to accept that offer.
Mac Prichard:
Yeah, I think that's spot on advice, Jenna. Do your homework. Have your facts at hand. When there's an offer on the table, that's when you're most desirable to the employer and they are most likely to say yes to things that become much more difficult to get after you are inside the organization. You've been there for 6 or 12 months. Be reasonable, but base it on research, as you said, Jenna. I think if you do that, you'll be pleasantly surprised by the results.
Jenna Forstrom:
Thanks, guys, and thanks, Paul, for calling in.
Mac Prichard:
Yes, thank you, Paul and Jenna. If you have a question for Jenna, please email her. Her address is Jenna@macslist.org. Or call our listener line. That number is area code 716-562-8255. If we use your question on the air, we'll send you a free copy of our new book publishing in February, Land Your Dream Job Anywhere.
  These segments with Ben and Jenna are sponsored by Hack the Hidden Job Market, the new online course now available from Mac's List. As many as 80% of all jobs never get posted, instead employers fill these openings by word of mouth. Our new course shows you how this hidden job market works. We teach you how to find plum gigs that never appear on a job board, how to stand out online in a crowd of applicants, and how to connect with insiders who can help your career. Each of the course is 12 modules. You get the tools and tips you need to get the work you want, meaningful work, work that makes a difference, work that you can love. Hack the Hidden Job market is now live. Register at www.macslist.org/course.
  Now, let's turn to this week's guest expert, Ray Bixler.
Mac Prichard:
Ray Bixler is CEO of Skill Survey, an online reference checking technology firm that helps organizations recruit, hire and retain talent. Ray has more than 20 years of human resource and career development experience. He joins us today from Philadelphia. Ray, thanks for being on the show.
Ray Bixler:
Thank you, Mac. I appreciate the opportunity.
Mac Prichard:
It's a pleasure to have you on the program. Now, our topic today is online reference checking. Ray, for many of our listeners, I think this is still a new idea. People are accustomed to reference checks being done by telephone or maybe even holding on to those old letters of reference. Tell us why our employers turning to online reference checking.
Ray Bixler:
Yes, you're right that if were to ask or poll your audience, Mac, do they have any idea of what reference checking is, I'm certain you almost get 100% participation and affirmation that everyone knows what reference checking is. When you add the one word "online," that's where most people go silent. Now, so online, of course, is something that has transformed how reference checking is done. People do get frustrated using the phone, even though everybody has one, not only on their desk, but now they're walking around with a phone in their pocket or purse. People, you would think, would be more readily available now than ever before using the traditional methods of the phone. Yet that's not the case.
  People are harder to get a hold of. References are less likely to return phone calls of recruiters. They're still done usually between the hours of eight to five, and so optimally, it's just not working anymore. Online reference checking has changed all of that because of the availability where it's online. It's on the Internet. It's mobile, accessible. People can use their device of choice to complete the step and they can also do it whenever they choose to.
Mac Prichard:
Are you finding, ray, that you're getting a better response from employers when you use online surveys than through old-fashioned phone calls?
Ray Bixler:
That's one of the many benefits. When we launched Skill Survey many years ago, the market was telling us … The market being recruiters or hiring managers who would traditionally do reference checking … They would tell us that they wouldn't even be able to get 50% of references to respond leveraging the phone. Using our technology, they're finding that 85%, and actually in some cases, 90% of their references are completing their particular step in the process.
Mac Prichard:
Our listeners are jobseekers and people interested in managing their career. How does that higher rate of participation benefit jobseekers, Ray?
Ray Bixler:
Actually, you talk about the data being really important and in ways that whenever used in the hiring process, our clients … When career seekers are looking to apply for work, and if, in fact, they are asked to complete their reference checking step via an online solution like ours, the number one data metric that matters most for our users is the percentage of references that complete it. We know scientifically through 18 validity studies today, I don't know if your audience is aware what that really means, but ultimately, does it predict outcomes? Do references, by going through this particular process, predict how someone might perform in a role post making the hiring decision? The answer is yes, predicated on the number one data point being the percentages of references that complete it on behalf of the applicant.
Mac Prichard:
You're seeing more references completed on behalf of applicants with the online tool. I know you're not only collecting responses to surveys, but you also pay attention to other factors like response time. Tell us why response time matters to employers and how that affects an applicant's or a jobseeker's application?
Ray Bixler:
Response time matters for an employer or a prospective employer because they want to see if the applicant is prepared as well as still motivated to move through the hiring process. Do they have a sense of urgency? Do they actually do tasks that they're requested to do? When you think about reference checking done via the phone, it really didn't require the applicant to do much more than just hand over usually on a piece of paper, sometimes on an email, a couple of names for the recruiter to call. Now that it's done online, the applicant actually is involved. They are the ones who are entering the references online. The longer it takes them to actually enter in the references, it suggests they're not prepared as much as other applicants are.
  That response time is very critical for our clients to understand whether or not the applicant is prepared, is task-oriented, gets things done, follows instructions well and still motivated for the role.
Mac Prichard:
Okay. As applicant's go through the hiring process, they need to pay attention to deadlines. Certainly, if employers notice when one applicant sends in a thank you note the next day and the other might drift in a week later or maybe doesn't happen at all. What I'm hearing you say about online reference checks is you're going to bring the same hassle to this process as well and it will reflect well on you when you do that.
Ray Bixler:
That's correct. They've got to be prepared. One thing they've got to recognize now by listening to this conversation, Mac, is that it's more than just the standard one or two references. Using online reference checking allows employers to ask for many more references to be involved. Career seekers, people who are looking for work must be ready and prepared to not just have the traditional one or two references ready, they've got to have five or six ready to participate in this process.
Mac Prichard:
Ray, I think for many jobseekers, online reference checks are still a new thing. Walk us through the process. How does it work? You've applied for a job and the employers says, "I'm ready to check references and I' using an online process." What happens next?
Ray Bixler:
Quite simply, an email would be sent via the system to the jobseeker. They would look at their email inbox, click on the email that says, "Hey, we're moving forward with the reference checking component of our hiring process." When they click on that email, they'll read the instructions letting them know that they are responsible. They, being the applicant, are responsible for entering in their references. By entering in references, they need to enter in the reference's first and last name, their email address, even a phone number in case a phone call is necessary after the report is complete. They will have to enter all that information which is why they have to be prepared and ready because people are paying attention to how quickly this gets done. It does matter.
  Once they complete all that information. They even put in when they worked together with the reference, where they worked together. All of these will be verified and validated by each reference. When they worked together and how long is really critical to get right. Once they've completed all that, they will sign a consent form giving the references the opportunity to share candid thoughts about the person that they worked alongside with. That's what they need to come prepared to do.
Mac Prichard:
If you're jobseeker, you have to have that information ready and you need to respond as soon as you can. After you, as a jobseeker, hit the Send button and you supply that information, what should you do next? Should you reach out to your references, Ray?
Ray Bixler:
Actually, you should do all of these beforehand. First, you still want to get their permission to be a reference for you. It's just a professional courtesy that you reach out to the references beforehand, making sure that they will be willing to be a reference for you. I would even take it one step further. I would meet with the references. Knowing that an online reference checking solution now is something where references do, in fact, share more candid information … Mind you, we have surveys that the references will complete that are very job and behavioral specific. It will also ask each reference to provide areas of strength that the applicant has as well as areas for development.
  At the end of the day, the applicant really should be prepared to understand what their reference is going to say about them. Because, ultimately, what we've learned, Mac, is that our clients are using the online reference checking solution that we provide. They're using it earlier in the hiring process. It's now becoming part of the interview versus waiting till the very end as almost a cursory throwaway where someone's made an offer predicated on the background screen and then a reference check being done. Because hiring managers value the feedback their references are giving them through this solution, they're now asking for a Skill Survey reports prior to interviewing someone or maybe during the second interview to really leverage the information that the references are providing.
  The applicant should really be aware of what their references might say about them, especially around the areas of development. Look, no one is perfect. Everyone has got areas of development including me. I should probably know going into the interview what my references might say would be mine so that I can actually be upfront, indicate how self-aware I am about myself and how I'm working on these types of things, because questions are always asked in the interview, "Tell me where you can improve yourself." Why wouldn't I want to leverage what references might say about me.
Mac Prichard:
Now, you mentioned the importance of reaching out to your references not only to get their permission, but to give them a heads up. This is coming. What else should a jobseeker tell their references about what to expect? Typically, Ray, for example, how long does it take someone's who's been tapped to be a reference to fill out a form, one of these.
Ray Bixler:
I think it's a great question, because a reference might say, "Well, what am I to expect?" To be ready for that type of question coming from one of your references, you should tell them that, "Look, the company I am interviewing with is using this online reference checking solution." They may or may not know the name of it. It doesn't really matter. "You, as a reference, should be aware that an email will be sent to you that will ask you to complete a survey on me, and when you work alongside me or maybe you were my boss or maybe you are a direct report of mine, in either case, this is a survey I understand that you will be able to rate your experience with me. There are 20 or 25 questions in one of these surveys. It will take you 5 to 7 minutes to complete. When you're done, you just basically say you're finished and that's all you'll be required to do. I understand that you can use your device of choice."
  Really, the applicant should tell the reference, "You can use your device of choice. I understand this is mobile-enabled, so your iPad, your smartphone, your computer, whatever is your best device to use, and it won't take you more than 5 or 7 minutes to complete."
Mac Prichard:
Okay. Then, finally, you mentioned there's value in having more than three references. You suggested perhaps having a list of five at hand. Why is five a better number, Ray, and what else should people think about when choosing their references? Just direct reports, their professional colleagues, any advice for jobseekers on those points?
Ray Bixler:
Yeah, not just advice, but actually our clients require that at least two of the five be former managers or supervisors. They certainly want to get the manager's point of view on how you were as an employee. The others can be and traditionally are direct reports, customers and/or colleagues. There's a little bit more leeway or flexibility for applicants to put three others amongst those categories, but at least two need to be former managers or even current, but managerial level people. That is a must have.
  Why five versus three? Look, the more opinions you can gather or an employer can gather on your work behaviors, on your interpersonal skills, on your problem solving decision making type of attributes, the more opinions they can get, the more it matters. Ultimately, our science indicates that as well.
Mac Prichard:
Terrific. Thank you, Ray. Now, tell us what's coming up next for you?
Ray Bixler:
We continue to look for ways to help applicants find jobs through this solution. By the way, I think it's really important to understand that this allows a lot of people to be considered that might not have been considered for the roles they're interviewing. We know that, what, half the population, Mac, are introverts. Introverts sometimes can be really challenged in the hiring process. This invites people in as more being considered for those roles where they might have not been considered because maybe they didn't perform that well in the interview and yet their colleagues and managers would say these people are superstars. As far as what we're also doing for the references, we've launched the solution, it's called Source.
  Source, actually, once the reference completes the survey, Source allows the reference to also introduce themselves to the company that the applicant is applying for as someone who might also be interested in a role there, too. We're not just looking for applicants to better present themselves from the reference's point of view going through the system. We're giving references the opportunity to turn into actual applicants themselves.
Mac Prichard:
We'll be sure to include a link to your company and your services in the show notes. I know people can learn more about you and your firm by visiting SkillSurvey.com. Ray, thanks for being on the show today.
Ray Bixler:
Thank you, Mac. Greatly appreciate it.
Mac Prichard:
We're back in the Mac's List studio with Jenna and Ben. Now, tell me you two, what are some key points you heard Ray make in my conversation with him. Jenna?
Jenna Forstrom:
I thought he brought up a really good point about keeping track of when you met your references, because I think it's really hard to go back. I think a lot of companies are pretty flexible on like, "How long have you known your best friend?" or like a character reference, like, "Oh, I grew up with them" or "We met in high school." It's not a specific date, but when you're applying and you're saying, "Ben was my manager from March 2016 till current," that's very, very specific and you need to be on top of that. It's also really good to have what you say and what your résumé say match. Just make sure that you've got all of that locked up and they're aware of it and you're just reminding them so everyone is saying the same story.
Mac Prichard:
Yeah, alignment, I think, is key. I know that's a little jargony, alignment, but, yeah, good point, Jenna. Ben?
Ben Forstag:
I think the most shocking thing he said was that the number one indicator of success for the candidate was the number of references, people who stand up and serve as a reference for that person, and the speed at which those people stand up and serve as a reference for the person, which is really shocking when you think about it because it has nothing to do with what those people are actually saying. Now, that doesn't mean that the employer is not listening to what the people are saying, but it is saying that volume and speed are really important in this in terms of determining whether that candidates are good fit for the company.
  I think this speaks to the need to have your references ready and cued up so when they do get that notice saying, "Will you be a professional reference for Ben," they quickly do it. Maybe in this new world of online reference checks, you wouldn't have hired me because you couldn't talk to someone who was out in Spain because I couldn't get him online fast enough for you.
Mac Prichard:
I agree, Ben. I thought that was a very interesting point, because there is so much in the job hunting process that we don't control, but we do have some control over … at least, we have the opportunity to say to our references, "Hey, I'd be grateful not only if you do this but if you can do it as soon as possible that increases the likelihood that I might get an offer." The more people I can get to respond, the greater the likelihood that offer might happen. I thought it was a good insider tip and something that jobseekers can act on.
Jenna Forstrom:
Just one more thing I want to add. If you are a recent college grad or a high school student or a parent or someone else returning back to work, definitely think about your networks. You might be thinking, "Oh, I don't have a lot of professional references." Like when I was younger, it would have been a stretch to find five people to vouch for me, but there is your high school teachers, your college professors, places that you interned, people that you babysat for, anyone where you've done any sort of work for is a good way to get them to be references and just coach them through that and it shows that you're being professional.
  The flip side, I think, is if you're a parent returning back to work and you've been out of the job hunt for a while. You have no idea where your manager is from a decade ago, just reaching out or your PTA, where you're volunteering, faith communities, book clubs, anything where you've done any organizational thing and just asking for those character references because, really, employers just want people that can do the job and that are friendly and helpful and smiley and all those great things. If you're fretting, don't worry. There's people out there that will vouch for you.
Mac Prichard:
Yeah. I think that's exactly right, Jenna. Thank you as well Ben and thank you all for listening to today's episode of Find Your Dream Job. If you like what you hear, please sign up for our free weekly newsletter. In each issue, we give you the key points of that week's show. We also include links to all the resources mentioned and you get a transcript of the full episode. If you subscribe for the newsletter now, we'll send you our Jobseeker Checklist. In one easy to use file, we'll show you all the steps you need to take to find a great job. Get your free newsletter and checklist today. Go transmuting macslist.org/podcast.
  Join us next Wednesday and our special guest would be Andrea Gerson. She'll explain why your résumé might not be getting you any interviews. Until next time, thanks for letting us help you find your dream job.