Job Interview Prep 101, with Revi Goldwasser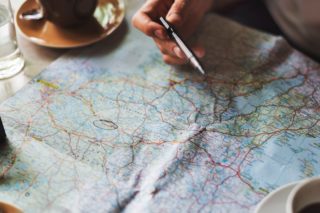 When you have a job interview coming up, it's essential to be prepared. But where do you start? Our guest, recruiter and career coach Revi Goldwasser, explains the basic steps you must take to be ready for every interview, including a phone screening. It starts with understanding two things: the company's need and the unique value you offer. Revi explains more in her conversation with Mac.
This Week's Guest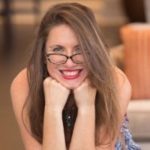 Revi Goldwasser is the founder and senior managing partner of Wall Street Personnel, a financial services staffing and recruitment firm. She also hosts a podcast called Find a Job Like a Pro.
Resources from this Episode
Transcript
Mac Prichard:
This is Find Your Dream Job, the podcast that helps you get hired, have the career you want, and make a difference in life. I'm Mac Prichard, your host, and publisher of Mac's List.
I'm joined by my co-hosts, Ben Forstag, Becky Thomas, and Jessica Black, from the Mac's List team.
This week we're talking about Job Interview Preparation 101.
Preparation can make all the difference in whatever you do. This is especially true in job interviews. Our guest expert this week is Revi Goldwasser. She runs a financial services staffing and recruitment firm. Revi says no matter what our field there are basic steps we all must take before a job interview. She and I talk later in the show.
Getting a job interview takes hard work. You need to make the most of the opportunity it offers. Ben has found a blog post that shares five points every employer wants you to address in an interview. He tells us more in a moment.
How do you break into a new field without formal education or other training in that area? That's our listener question of the week. It comes from Chris Riviers in Clovis, New Mexico. Becky shares her advice shortly.
First as always let's check in with the Mac's List team, Becky, Jessica, and Ben.
Our topic this week is Job Interview Preparation 101. I'd love to hear from you all. What are the things you always do to prepare for a job interview, or you just recommend to our listeners that they must do before they walk into that room?
Ben Forstag:
Well I stand in front of a mirror and I say, "You're good enough, you're smart enough, and gosh darn it, you're going to get this job, Ben Forstag." I've only done that once.
Mac Prichard:
Did it work?
Ben Forstag:
No.
Mac Prichard:
Okay, tip number two?
Ben Forstag:
So I think the most important thing you can do to prepare is really get to know the interviewer as much as you can. So connect with them on LinkedIn, do a little internet searching about them. The more you can get inside the head of the interviewer, what their pain points are, why they're hiring, what they're looking for. Even things like their background or their interests. You're looking for ways that you can position yourself as a solution, and form touch points with them.
So in the best of situations, you would find "this is exactly what they're looking for", and you can position all of your skills around that. But even if it ends up like, "Oh we both like to play tennis." You could use that as a touch point to have a conversation with the hiring manager.
Everyone knows that hiring managers make that decision, not necessarily on who is the most qualified candidate, but with the person they feel the strongest connection to, and the person they might want to work with. So finding those touch points, whether it's tennis or something in your work history, I think can be a really valuable thing to do ahead of time.
Mac Prichard:
Okay, so know the person you're going to interview, what they need and what you have to offer. Recognize that everybody who gets into that room probably has established they have the skills they need to do the job.
Ben Forstag:
Yeah, I mean the employer probably assumes you have the skills, otherwise they wouldn't be spending the time to talk to you. So yeah, you need to know exactly how your skills are going to align with an organization's needs and the hiring manager's needs. But again, it's more than just the skills, it's also how is your personality going to align with their personality?
Mac Prichard:
Okay. How about you, Jessica? Your thoughts?
Jessica Black:
Well, yes. I was going to say something kind of similar in terms of doing some online research. I normally do it about the organization though, seeing if there are news articles or things like…what's kind of relevant in the organization. What's happening. If they just had a merger, or if they just had their stock go up. Or they just got an award, or something like that. You want to be able to be aware, and be knowledgeable about that when you walk in the door so you can either bring it up right away, or if it happens to come up in conversation, you can be right on there continuing that conversation. Adding to that, and not missing a beat, not being like, "Oh, I didn't know you won this prestigious award." You want to be as knowledgeable as possible. Show that you have done your research, and you are prepared and you're following what they're doing.
I think also, just…I look through common interview questions. I have some typical ones that I always look through, but then I always do more online research, of The Fifty Most Common. Some that are the most unusual as well, because I like to be prepared, just in case there's an "out-of-left-field" question. Preparing myself, sitting down with all of those questions, and being sure that I have at least a general knowledge of how I'm going to react to those. Or not even just react, but just be prepared to have a conversation around those questions.
Mac Prichard:
I'm so glad you brought up research, Jessica, because certainly as an employer, but I hear it from other employers too, it's surprising how many people walk into interviews and when they have the chance to ask questions they say, "Well, tell me about the company". And there's a good piece of advice I've heard over the years which is, "Don't ask any questions about something you could find on the company website."
Jessica Black:
Absolutely. Don't waste anybody's time. Yeah.
Mac Prichard:
Yeah, good tips. Becky, what are your top tips for Job Interview Preparation?
Becky Thomas:
One thing I would add, I think that you guys are right on as far as understanding the company and the interviewer and catering your messaging to those folks. When I'm preparing the an interview, the most nervous I get is about talking about myself.
Jessica Black:
Mhmm, me too. That's why I like to study all the interview questions because I like being prepared.
Becky Thomas:
Yeah, so you like to rehearse what you're going to answer.
Another thing I like to do is, write down some good examples from my past experience that I think might be relevant in that job interview. Just prepare and practice those too. Because I really struggle with being like, "I did a great job with this." So I need to practice how I say that without being nervous.
Jessica Black:
Yeah, and I think you brought up a good point, and that's sort of what I was meaning as well of, how I take those moments and practice…essentially what I'm going to say. Crafting that message or the story I'm going to tell around how my background and my experience has lead me to this position in particular. How to just make sure that I'm ready.
Becky Thomas:
Yeah.
Jessica Black:
Because again, when your adrenaline is pumping, you're nervous and all of that.
Becky Thomas:
I get really nervous.
Jessica Black:
Yeah.
Mac Prichard:
Yeah, it's a nerve wracking experience.
Jessica Black:
Exactly, so you want to, not just leave it up to chance, and believe that you're just going to remember it in the moment. Because there's so much pressure and there's so much happening that being prepared is just really essential.
Ben Forstag:
Yeah, Jessica, Becky, Mac, you're good enough, you're smart enough, and gosh darn it, you're going to get this job.
Becky Thomas:
Aw, thanks, Ben.
Mac Prichard:
Wait, you said that didn't work.
Becky Thomas:
I like it.
Jessica Black:
That was good.
Mac Prichard:
I liked it, too.
Jessica Black:
Yeah, thank you.
Becky Thomas:
It's calming.
Jessica Black:
We are enough.
Becky Thomas:
We are.
Mac Prichard:
Yeah, well I love all of these tips. I think it also helps to keep in mind, a job interview is a business meeting and it's a serious one. It's an important one, and nobody would walk into an important business meeting without preparation.
So I think getting the basics right before you walk into the room is essential. I know Revi is going to have great tips.
Jessica Black:
Yeah.
Mac Prichard:
Besides the ones that we've shared today, so I'm looking forward to that.
But before we talk to Revi, Ben, we're turning to you, because you're out there every week poking around  the internet looking for books, resources, websites, and other tools that our listeners can use in a job search or in their career. So what have you uncovered for us this week?
Ben Forstag:
So this week my resource is on topic. We're talking about interviews and the article I have this week to share with you is Five Things Every Employer Wants To Hear In An Interview, and this comes from workitdaily.com. Work It Daily is the website of J.T. O'Donnell who was our guest back in episode seventy something I think.
Jessica Black:
Yeah, it's been awhile.
Mac Prichard:
Yeah, that's a great resource.
Jessica Black:
Yeah, she's great.
Ben Forstag:
So, the reason I like this, is because when I talk to people about that interview process, I always tell them, there's some things the interviewer needs to hear in that conversation. In addition to kind of sharing your specific skills and experience and education and culture fit, you need to make sure you're touching on these things that the employer needs to hear to put their mind at ease about you being the right candidate.
J.T. really simply breaks this down here. So there's five here and I'm going to read them real quick.
#1: You will never have to tell me what to do twice.
#2: I will complete the job or assignment you give me with excellence.
#3: I am an agreeable person.
#4: I am easy to correct and instruct. I am teachable.
#5: I am a loyal employee.
So these five things, none of these are huge insurmountable things that you need to prove. They're pretty simple stuff, and this is the baseline of what people look for in employees. But I was wondering, Mac, as an employer, is there another thing that should be added to this list from your perspective? Is there something you want to hear people say, and when they say it, everything just starts clicking into place?
Mac Prichard:
I think every employer wonders, what are you going to do for me? Because it's a business relationship, just as somebody who's applying for a job wants to know what are they going to get out of the experience? How's it going to help them professionally? What kind of salary and benefits are they going to receive? An employer wants to know what you can do for them. I find that the candidates who explain that well have an advantage over those that don't.
Ben Forstag:
So, I think that's true. So I guess we can say there's six things now. We're adding one to J.T.'s list.
Mac Prichard:
Yeah.
Ben Forstag:
So yeah, these are items you need to address. Again, the issue is not a big issue, they're relatively simple things to prove. The rub here is that you can't just come out and say, "You will never have to tell me to do something twice."
Jessica Black:
That's what I was going to say. These are not things that you just say out loud, but you demonstrate. Speak the essence.
Ben Forstag:
Exactly, you can't walk in and say, "I am an agreeable person."
Jessica Black:
No, you have to demonstrate how.
Ben Forstag:
I mean you can, but it won't work.
Jessica Black:
It will be awkward.
Mac Prichard:
So you have to show rather than tell.
Ben Forstag:
Exactly. I know we've talked in the past about the importance of creating narratives in your interview answers. These are the things you think out ahead of time and you don't know exactly when you're going to use each narrative because you're responding to prompts, clearly. But think through some of the ideas; think through how you could show that you're an agreeable person in one of your answers about something else. You know you're going to get a question, "Tell me about yourself", or some version of that. How can you integrate some of these ideas into your response to that question?
Or if the employer asks you, "Tell me about the greatest accomplishment you've made in your career." Again, think of ways that you could integrate the idea into, "I'm easy to correct and instruct", into that response.  I think the truth of the matter is sometimes the prompts that people give you…or the employer, when they hear these things, they're not even actively hearing them. They're not even conscious that you're saying these things. They're not checking off a list in their mind but it kind of feeds into our lizard brain or something.
So, you can game the employer, get inside their mind, you're putting their mind at ease without them even knowing it. I thought this was a good article. It dives into each one of these topics. It comes from workitdaily.com and it's called Five Things Every Employer Wants To Hear In An Interview.
Mac Prichard:
Okay, well thank you, Ben.
Now, let's turn to you, our listeners. Becky joins us to answer one of your questions. So, Becky, what's in the Mac's List mailbag this week?
Becky Thomas:
This week we got a question via email from Chris Riviers in Clovis, New Mexico. It's a bit of a longer question, but I think that it is definitely relatable to a lot of folks who are dealing with similar issues, so I'm going to go ahead and read through his question. So Chris says:
"I have been working since I was 16 and the common career field has always been labor, from construction to landscaping and now property maintenance. I've had a few management positions in retail, I've worked for law enforcement, I served a stint in the army, and recently I picked up some freelance writing. I am very intrigued by marketing but I've never been in "sales" per se, but have had experience with up-selling and product display to increase sales. My current position is maintenance for over 100 apartments and houses and from time to time I assist my manager with advertising campaigns to fill vacant units and coming up with community activities for them as well. My question, with my background, is how would I transition from working "in the field" to marketing? I do not hold a degree other than my high school. I do hold a couple of certificates of completions in unrelated fields. And I do not hold consecutive experience. Any advice would be greatly appreciated, thank you in advance!"
So thank you Chris for that question. I think you've given us a lot of good context with your question. So I came up with some ideas for you as far as steps you might take to advance toward a career in marketing. Take it for what you will, but I think if you try these things out, you will hopefully get more direction, and how you connect, really follow through and apply for a job in marketing.
So, the first thing to think about is, you've obviously got a variety of experiences, but you don't necessarily know how to translate those into the new field. But you do have a lot of relevant experience for a marketing career, it's just mostly secondary to the roles that you've had in the past.
It's clear that you've already done some thinking about this, which is great! So, I recommend first adding some structure to your approach. The biggest thing here when you're trying to change career fields is to look at your transferable skills. So not necessarily the tasks that you've completed, but the skills that you needed to complete the task. Write down all the tasks that you've completed that are related to marketing, per se.
For example, you mentioned you can sell products. You've done up-selling and product display. So you know you can sell products in creative ways. Up-selling is all about knowing your audience and connecting with their needs, and then showing them how they need the product that you're sharing. That's really central to marketing and you've already done it. So that's just one example of how you can show your transferable skills moving into that new field.
Then go through the rest of your experience. The rest of your experience that you've had, so you've held management positions, and that's leadership. You've served in the army and in law enforcement, and that shows your ability to execute instructions, to contribute to a team. Go through all your experience this way, and you'll find you have a lot of fodder to pivot into a new field. It's clear that you've got some good experience for marketing specifically.
Then next, I'd advise you to do a couple things. First, take your big list of transferable skills and do some research into the marketing industry. There's several avenues that you can take within marketing and I would encourage you to be a little more specific than just looking for a general marketing job. Although there are marketing coordinator entry level jobs. It's going to be easier to sell yourself as a practitioner of a specific area. So for example, paid search advertising, is something that you could focus your advertising and sales experience, to focus in on a specific niche like that. So that's just one example, but check out the industry. Get familiar with the different avenues you could take, and when you do find a niche it's much easier to gain more knowledge in that area. So you don't have to look at everything about marketing all at once.
The internet is really your friend, especially in marketing. There are tons of resources that are free that are online. You just have to do the work to get there. With the paid search example, you can study and get your Google AdWords certificate for free. Which is a long process, but employers respect when you have that.  By choosing a path, you'll be able to really build your knowledge and experience that will help you land a job in a specific area and you won't be overwhelmed in your search as well.
Then finally, I wrote down all these ideas so hopefully this is helpful.
Mac Prichard:
This is a great list. It's very helpful.
Jessica Black:
It's a really great list.
Mac Prichard:
Yeah, very good tips.
Becky Thomas:
Okay, the last thing, once you've got a specific goal…so you know where you want to go, you've got a job title, or two or three that you want to search for, and maybe you've also found some companies near your area that you'd like to target. You've done your studying, you've gained some knowledge, you know some of the buzzwords. You can now start to update your resume and LinkedIn with those transferable skills and the goals that you've established for yourself. Then just get connected within that area; use LinkedIn, join some LinkedIn groups. Just continue to learn, and then you'll start to meet people through those, just see who's active. Get in touch with in-person networking as well. So start to meet folks within your industry.
The last thing is, don't be afraid to use your past experience. Still list those jobs you've had in the past even though they're not marketing titles, just highlight the tasks and responsibilities that really relate to that job you've decided that you want. So, hopefully that will help you get some direction. Do you guys have any other thoughts?
Jessica Black:
I have a couple of other things. That was really amazing.
Becky Thomas:
This question really resonated with me because I think a lot of people go through this, like, "I don't know, I want to do this, but I don't know how."
Jessica Black:
Right, and it feels so, disparate, in what you're going from and moving to. But it's really not and I think that, I say this all the time, I'm really big on using those transferable skills and bringing all of those skills out that you already possess. Then translating them into how it's relevant to what you're moving into. So I think that you focusing on that was amazing.
I would also say, Chris, to keep doing the things… you mentioned before that you help your manager with some of the advertising things. I would say to keep looking for opportunities like that and maybe even having a conversation with your manager, and saying, "Hey, this is something that I'm really interested in, and I'd love to take on more marketing roles." Again, what you said before, Becky, be specific about what exactly you want to do in the marketing field. But once you've identified that, say, "I really want to do all of the advertising for the vacant units." Or, whatever it is you want to do. Talk to your manager about that and say, "Is this something that I can add to my roles and responsibilities?" Maybe it's something that your manager wants to offload anyway and doesn't want to do. So that might be a win-win situation, but also it will let them know that you're interested in moving in that direction and that you also want to take on new responsibilities. Which shows leadership.
Additionally, I would continue looking for other… if there's volunteer opportunities in any organization. Just keep looking for ways that you can get involved with organizations that need a specific marketing skill you're looking to showcase, hone, strengthen, whatever it is that you're looking to do. If there's some kind of organization that you can volunteer with, that you can go in and say, "Hi, I see that you have a need for building your audience in marketing", or whatever. Going to them and saying, "Here's how I can help you", and doing it as a volunteer, then that will also help you build your resume, and your LinkedIn. It will also show that you are volunteering, which is always a plus.
So those are my couple additions.
Mac Prichard:
Great tips. Ben?
Ben Forstag:
This is turning into a marathon session here.
Jessica Black:
I know, right.
Ben Forstag:
So I'll be very brief with my comments. Two things.
I believe, Chris said he was also kind of interested in sales.
Becky Thomas:
He said he's done sales work before, so it sounds like that might be the narrow into the wedge.
Ben Forstag:
Okay. Yeah, I think sales, from my experience, it's an easy field to jump into. It's a very competitive field so you need to get results relatively quickly. But I think there's a sense like, great sales people are born. So there's not a lot of formal training to get your foot in the door if you can show results relatively quickly in sales, you can get in.
The bigger point I want to make though is, Chris said he had served in the military. Use that network, Chris. If you're looking to get your foot in the door, again, employers hire people that they know and trust. You've built up this amazing network through the military, even people you don't know. Your time in the military has connected you to people in that way. So they may well say, "I'm going to take a chance on my brother-in-arms over here, and give you an opportunity to see what you can do."
So network, work on that, those connections, and make sure you put that front and center when you're talking to people.
Mac Prichard:
Yeah, all of that is great advice. The only thing I would add is, kudos to Chris for not letting not having a college degree stop him from aiming high.
Jessica Black:
Yeah.
Becky Thomas:
Totally.
Mac Prichard:
And thinking about leadership positions in sales or marketing. Sometimes people consider these opportunities, they think, "Oh it'll never happen because I didn't get a degree or I didn't go to college." What I love about Chris's question is, he's saying, "This is what I want to do, give me your advice about ways I might make that happen."
Becky Thomas:
Yeah.
Mac Prichard:
Obviously there's a lot of work involved, but…
Becky Thomas:
He's taking the initiative there.
Mac Prichard:
He's taking the initiative
Becky Thomas:
For sure.
Ben Forstag:
In my experience, or what I've seen, is that the absence of a college degree is mostly a barrier for your first job, early on in your career. Once you've got your foot in the door, in your professional career, you can kind of keep moving up. Even if it's a formal requirement that you need for a job and a position, often they can just waive that or just ignore that requirement.
Becky Thomas:
Yeah.
Jessica Black:
If you can demonstrate the skills that you've used and your ability to do it, that means so much more.
Mac Prichard:
Absolutely.
Becky Thomas:
Cool. Thanks guys. Yeah, good luck, Chris, and I think it's going to be great.
Mac Prichard:
Great, Well, thank you, Becky.
If you've got a question, you can also call our listener line, that number is area 716-JOB-TALK. Or send us a message on the Mac's List Facebook page.
If we use your question on the show, we'll send you a copy of Land Your Dream Job Anywhere.
We'll be back in a moment. When we return, I'll talk with this week's guest expert, Revi Goldwasser, about Job Interview Preparation 101.
Now let's turn to this week's guest expert, Revi Goldwasser.
Revi Goldwasser is the founder and senior managing partner of Wall Street Personnel, a financial services staffing and recruitment firm. She also hosts a podcast, Find a Job Like a Pro.
Revi joins us today from Boca Raton, Florida.
Revi, thanks for being on the show.
Revi Goldwasser:
Absolutely, thank you for having me.
Mac Prichard:
Yeah, it's a pleasure.
Now, Revi, our topic today is Job Search Preparation 101, and I know when it comes to job interviews, you're a firm believer in not winging it, aren't you?
Revi Goldwasser:
Absolutely, if you're going to wing it, you might as well not even bother showing up.
Mac Prichard:
Yeah, so tell me more about that, Revi. Why do people need to prepare for a job interview? Why shouldn't they just wing it?
Revi Goldwasser:
Well you know, at the end of the day, if you think about how much work goes to just getting that interview. Finally getting to that interview is not just about showing up, you've done so much preparation, so much research. With your resume, with looking for a job, with the stress of saying, "Where am I going to end up?", and preparing and researching, all of those things that come to that point. If you're just going to show up and wing it, you've wasted everyone's time, but really you've wasted your own time. So that's a real shame.
Mac Prichard:
So I can imagine some listeners saying, "Well, I'm not sure I want the job. I got this call out of the blue. Does that mean I still have to prepare?"
Revi Goldwasser:
So basically, there's a lot of different components that go into it, and it's funny that you choose to bring that up with a phone call because, I have so many tips that I encourage job seekers to really understand and know and prepare.
Let's go right into the phone call, there is nothing worse than getting a phone call from an employer, or somebody in HR recruiter, and let's say you are running out to the bathroom, let's say you're out grabbing a sandwich, or getting a cup of coffee at Starbucks, and you answer the phone, and it's "Hey, I'm Jane Doe calling from ABC company, we got your resume, do you have time to talk right now?"
Your answer has to be "no" but ninety-nine percent of the time the person is so excited that they end up like, "You know what? I'm at Starbucks having coffee, I'm going to wing it." That's an absolute disaster. That right there is one of so many points that discusses the preparation.
That if you do get that phone call, for the quick screen, the answer should be, "You know what? Thank you so much for reaching out. I'm excited to speak with you, but I'm stepping into a meeting, or I'm just about to sit down to have lunch. May I call you later this afternoon or tomorrow at more of a time that's better suited." Guess what that gives you? Time to prepare. You sound polished and professional, and then you even know who you're talking about, because half the time you don't even know who the heck is calling you.
Mac Prichard:
So, let's play that out, Revi. Whether you're asking for time to prepare for a call the following day, or you've sent in an application after doing all that research that you've described, and you have finally an appointment for an interview. What are the basic steps you need to do, whether that conversation is happening in thirty-six hours for a phone screener, or actually formal, sit-down interview?
Revi Goldwasser:
Perfect, perfect. So usually, firms especially in today's common era, they tend to do phone interviews first just to save time. So let's focus on that first, and then break it down to an in person interview, because there are certain components that differ in those two scenarios.
First and foremost, and as mentioned, if you get that phone call off the cuff, do not ever take a phone call screen at that moment. On the same token, make sure when you're looking for a job to clean up the voicemail. The last thing I want is, "Yo' babe, you've reached my voicemail, leave a message." You know, something funny and cool like that. No, that's what I tell my kids now, they're in college, "I know that you're interviewing, make sure that as you're looking for some internships, you have a professional voicemail." So that's really important for almost any preparation.
So we're assuming now that you've secured a time to speak with that manager, HR professional, what is it that you do? Well, first of all, make sure you review the job description before you get on that phone call. You have probably applied to several positions, and many of them may be a blur when that person does speak to you on the phone. Say, "Please, can you repeat your full name, your position and title at the firm, and for what position?" And again, just for memory's sake. So now you know exactly the role, and hopefully part of your housekeeping before hand, as you applied for positions, you have BCC'd yourself, you have kept certain notes, where you know which job you're applying to. So when you get that phone interview, you know the position.
Now the night before, not five minutes before, but the night before, take out that job description and review it. Make a bullet sheet, I always recommend people to to take a piece of paper, much like I've done with you, Mac. As we're speaking, there's several points that I want to make sure I get across. When I'm focused, not when I'm on the phone call I'm going to forget. So write bullet points. "Oh, they're asking for powerpoint, X, Y, Z. I have powerpoint X, Y, Z, let me write it down and let me give them an example of how I know it." Then on the phone call, the next time they interview you, you right away tell them how you have a direct skill set that they are asking for that you specifically have.
That's a very important component of preparing for that phone screening. This is not just about saying, "Hi, how are you?" This is about really making sure that they know you're qualified for the position.
But the most important part of the phone screen, most of the time, is your communication skills. Many times when a phone screen occurs before an in person, there's a reason. They want to hear how you present yourself, how you articulate. How you speak on the phone. So make sure that you're not drinking a cup of coffee, you're not eating an apple, or chewing gum. You want to be careful of that. So in the same concept, no tv on, alarms off, if you happen to be at home, close the windows, if you're in the big city like New York, there's always the sirens. Those are all good housekeeping tips to be prepared.
Same concept then goes to an in person. So they want you to come in for an in person. All those things we just talked about become as relevant. Key points: looking at that job description, reviewing your resume and saying, "Okay, I have X, I have Y, I have Z. I have all those things." Not just assuming that they're going to read it. I hate it when a candidate says, "Well if you read my resume…" Irrelevant, I am reading a thousand resumes. It's your job to tell me why you're qualified. I have now granted you the interview to come in, you need to tell me why you're qualified because I'm busy, I'm stressed, I'm squeezing you in between two and three, and I've got to go. I have my boss that I report to, so make that thirty minutes, that one hour count, by really executing.
You do that by being prepared. So you know what the job seeks, you know what you have, you bring those two things together, and you execute with that presentation of clearly communicating how you are qualified for the job. Because that's what it all comes down to. How does your experience fit into my need today? Not what you want to do in ten years, not what I needed yesterday. But how you can help me get my job done.
Mac Prichard:
So let's talk about the phone screen for a moment, Revi. You do the preparation, you've studied the job posting, you've gone back and reviewed your application materials, you've got your list of bullets, you know the points you want to make. How do you close that conversation? When you've made all your points, how do you bring that meeting to an end, and how do you get clear about next steps?
Revi Goldwasser:
That's a great question. First and foremost, I'm going to tell every single person listening, you can not be in control, the person on the phone is in control. So you're not the one who decides how to close it, they decide how to close it. So you have to feed off of their energy. I had a phone interview yesterday, the candidate almost became the hiring manager. He was grilling my client with questions, to the point that her feedback to me was, "I felt like I was applying for the job, not that he was applying for the job to me." And that's it, it was over, he was never even granted an in-person.
So you have to go off of the tempo of the employer, and listen to their cues and their feedback. Sometimes a phone interview can only be ten minutes, and you might be so prepared with three pages of notes that they're just wanting to talk to you for ten minutes. So you have to, what I call, 'zip the lip', and let them be in charge, and they will tell you what the next steps are. All you can do in the end is say, "Thank you for your time, I'm extremely interested and I do look forward to continuing the process, or to hear from you again real soon." And that's it.
Mac Prichard:
What about preparation for in-person interview. You've described what you should do for the phone screener. What additional work and preparation do you recommend, Revi?
Revi Goldwasser:
Oh gosh, you know we could literally be here for a whole week. You've given me fifteen minutes. It's not enough time.
Mac Prichard:
I know, we've only got fifteen or twenty minutes.
Revi Goldwasser:
It's endless.
Mac Prichard:
Yeah, we've got to go straight to the headlines.
Revi Goldwasser:
I know, I know.
Make sure you know with whom you're meeting; don't be afraid to ask the hiring manager or HR to perhaps send you an interview itinerary, that's tremendous to preparation because by doing that, you can then go to the company's website and look at their bios. Or you can go on LinkedIn. It's so powerful with LinkedIn because you might find out that you like common interests, a common alma mater, perhaps you worked at the same firm years ago. What a beautiful segway when you're meeting with that person and during the interview you mention, "When I looked up your profile on the bio on LinkedIn, I noticed that we both did X", or "we both have this in common." It almosts creates a slightly personal experience during the interview, which is always nice. So that's certainly something to prepare for. Don't be afraid to ask for that itinerary to help you. Most of the time they're very comfortable with presenting that to you.
The other components, and this is so obvious yet sometimes…just get there, if they tell you eleven o'clock, in your head, ten thirty. If they tell you it's two o'clock, in your head it's one thirty. You can have traffic, you can have an accident, you can get lost, all of those things are so important. So give yourself a little leeway. I would rather you show up early than be stressed out and come five minutes late. Because you guys get one time to impress. I'm meeting fifty people, you only get one chance. If you're going to be late on the first interview, it just shows you're not a planner.
That's the other really key thing is to be prepared. The most important thing as well in preparation, and I know this again may sound silly, but turn off your cellphone. Turn it off. A lot of the younger generation, it's like their arms and legs. But a lot of people are more senior in those roles that they're interviewing. There's nothing more rude when you're in an interview, than if your phone rings, or buzzes, or beeps. I'm not talking even silent, I'm talking turn the phone off. I sometimes even recommend for job seekers to just leave their phone in the car so you're not going to be tempted.
Just the other day I had a manager come up to me and say, "You know, Revi, in between the interviews we notice that Jane Doe popped her phone and was checking messages. We were not impressed." It sounds ridiculous, but they just wanted this person to only focus on the new company in that case. So they're watching you at all different angles. Don't forget.
Mac Prichard:
Yeah. Now, we talked about phone screeners and first interviews, what additional preparation do you recommend when you're asked back for a second, third, or maybe even a fourth interview?
Revi Goldwasser:
I mean it's absolutely phenomenal when you get called back. In between the first and second, no exceptions, especially while you're waiting, the one thing you absolutely have to do, no exceptions, is send a thank you note to each and every person you met with. During that interview, make sure you grab their business cards which will help. If you don't, most of the time you can figure it out because people who work with, from the minute you have the HR's address, you already know what the other people's email address is. So I don't have an issue with sending an email saying,  "Thank you for your time and consideration in meeting with me. I thoroughly enjoyed our conversation. I'm excited, I feel like I'm qualified because of X, Y, and Z. So I look forward to continuing the process." You can send that to five different people, they're not sharing an email. But make sure you don't do a group email and make sure it gets done within twenty-four hours. For goodness' sake, don't send it from work. Make sure you do it from the house.
So that's something to do in between as a segway. As far as preparation for the second and third, it's going to get meatier. So the minute you're being asked back, there's a couple things going on. Number one, they feel you are qualified and well suited for the role. So you will be meeting with more seasoned people, more higher level professionals. The interviews will get tougher, it will come based on intellect, product knowledge, technology knowledge. You better make sure you're ready for it. If it's a writer's position you might have a case study. If it's an accounting position, they may give you a balance sheet or income statement problem. I've had roles for traders and portfolio managers, that they gave them stock market situations, "What's the interest? What's the yield? What's the IR?" all those things that are asked in the business.
You need to be prepared to be tested in product knowledge, in intellect as it relates to the position because it will get meatier. Just keep moving forward, you don't have the job until you have the job offer. Don't ever forget that.
Mac Prichard:
Can you over-prepare, Revi? Is that possible?
Revi Goldwasser:
Never, never. I like over-preparation, because it can't hurt you. It's under preparation, you don't ever want to walk out and say, "Darn, I should have said this, I should have said that." It's like walking in and going out to a party, "Should I dress in a really great outfit, or should I just go in my workout clothes?" You always want to be overly dressed, overly prepared, so that you execute and nail it always.
Mac Prichard:
Okay. Well great advice, I really appreciate you joining us this week. Now tell us, Revi, what's coming up next for you?
Revi Goldwasser:
Well you know, I've basically spent the past eighteen years recruiting in the business office, with an emphasis within financial services. But my passion right now is right now… of course I continue my recruitment business, I really want to parlay my insider knowledge, my insider secrets so to speak. That I know how employers really think. A lot of people out there look for jobs, they're not understanding that one or two or three little things that they can do can shift how they secure an interview and get multiple job offers. I'm basically sharing that knowledge with everyone. I'm putting together an incredible e-course, that usually I sell for four hundred and ninety-seven dollars, but for your audience, this is unlimited amounts of downloads, or unlimited amounts of access. We're selling it for only forty-seven bucks, the coupon code is findyourdreamjob. It is a sixty video, seventy worksheet course. It really dissects every component of the job search. Resume, interviewing, where to find jobs, how to answer twenty-five questions, how to negotiate salaries, how to resign, how to handle sticky background issues. It is endless, and I'm excited that I put it together, it's like my third child even though I've got two sons. I call that e-course my third child. I would love for you guys to check it out too, I'm sure it will help you. I'm just hoping to help each and every one of you find your dream job.
Mac Prichard:
Well that's a very generous offer, Revi. We'll be sure to include a link to your course and other content in the shownotes. I know that people can also find you online at your website, and that's findajoblikeapro.com. Revi, thanks for being on the show this week.
Revi Goldwasser:
Wonderful. Thank you for having me, I really appreciate it.
Mac Prichard:
Yeah, it's been a pleasure. Take care.
Revi Goldwasser:
Lovely. Bye guys, take care. Bye.
Mac Prichard:
We're back in the Mac's List studio with Jessica, Becky, and Ben. What were your impressions of my conversation with Revi? Ben, you're leaning into the microphone.
Ben Forstag:
So I think this is a really important conversation, and Revi talked about this, I've seen it too with job seekers. There's this tendency to think, "If I can just get the interview then it's all downhill from there." I've done that myself. Where I get the call that I'm going to have an interview next week and in my head I've already gotten the job and I'm thinking about how to decorate the new office.
But there's a lot more to do to get the job at that point, right?
Mac Prichard:
Yeah.
Ben Forstag:
So, preparing for the interview is so important. The one thing I would say is, at the very end, you asked if you could over prepare. I can think of a couple scenarios where you could over prepare, at least try to do too much in an interview. I know I've done this before.
It was a non profit organization, and I found out all their board members and got information about their board members, and started asking the HR manager like, "How does Joe Shmoe interact with the organization?" I was trying to do too much, and show off that I had done too much research. I think it did exactly what she said, about not reading the room, or not reading the interviewer, when they wanted to wrap up the conversation.
Jessica Black:
Right.
Ben Forstag:
So, I guess…
Jessica Black:
Or that comes through as you're trying to force it, and it's not there.
Ben Forstag:
Yeah, I guess it wasn't over preparing, it was just trying to over demonstrate the preparation.
Mac Prichard:
Yeah, I think many people, and I've certainly made this mistake earlier in my career, treat the job interview as part of the discovery process. They walk into the room thinking, "This seems like an interesting opportunity. I'd like to learn more." And that's not why you're there. You need to do that research before you apply and if you're still uncertain about whether you want the position after you are offered an interview, you really need to do it before you walk in the door. Even if you're still not a hundred percent certain, you've got to be prepared to ask, or show, why you're a good candidate. What were your thoughts?
Becky Thomas:
Yeah, I agree with that. I think the other thing that I really liked that she said, just to keep in mind the interviewer's schedule and their needs, and to do everything you can to make it easy for them. That really comes down to the preparation you've done, and connecting your skills and experience with what you've inferred their needs are. So that they can come into the interview and you're ready to go, you can answer their questions, you're on schedule, they're busy, they are impressed by you, they walk out the door, and they keep you in mind. Because, "Oh this person could help me make this pain point easier for me." Just make that impression.
But that does take a lot of work on the front end for you as the job seeker. So it's good to keep that in mind.
Jessica Black:
It is. I don't know, I liked… she even said this in her interview with you, Mac, about, it's common sense, but it needs to be reiterated: Leave extra time for traffic; don't be late. Things like that, and leaving your phone. I do that, I don't even bring my phone in, I leave it in the car, leave it wherever. Because even though my phone is always on silent or do not disturb, I still have these moments of panic, of "Something's going to happen", so I would rather just not be stressed about it. I think that it's easier. You don't need it, you can sit in a waiting room for five minutes without your phone. It'll be there when you come back.
Mac Prichard:
Yeah, good advice. Well, great conversation, and thank you all. Thank you, our listeners for downloading today's episode of Find Your Dream Job.
If you like what you hear, please sign-up for our free weekly newsletter.
In every issue, we give you the key points of that week's show, and we also include links to all the resources mentioned, and you'll also get a transcript of the full episode.
If you subscribe to the newsletter now, we'll send you our new guide, The Top Career Podcasts of 2017. Discover all the shows that can help you find a great job and get the career you want.
Get your free newsletter and podcast guide today. Go to macslist.org/topcareerpodcast2019.
Join us next Wednesday when our special guest will be Maggie Mistal. She'll explain why you need a career manifesto.
Until next time, thanks for letting us help you find your dream job!