Unconventional Job Search Hacks That Work, with Nissar Ahamed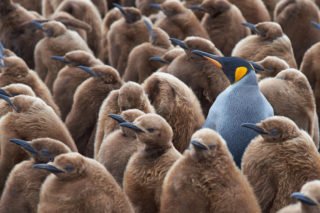 Most job seekers use the same traditional approaches. To stand out from a crowd of applicants, you need to get creative! On this episode, we share experiences and ideas for unconventional job search hacks to differentiate yourself from the competition. And guest, Nissar Ahamed, offers unique tips to garner attention from employers when you're looking for a new job.
This Week's Guest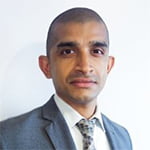 Nissar Ahamed publishes Career Metis, an award winning online community for job seekers. His site includes a blog, podcast, and other resources that help people get their dream job faster.
Resources from this Episode
Transcript
Mac Prichard:
Hi, this is Mac from Mac's List. Before we start the show, I want to let you know about my new book, Land Your Dream Job Anywhere. I've been helping job seekers find meaningful, well-paying work since 2001, and now I've put all my best advice into one easy-to-use guide.
My book shows you how to make your resume stand out in a stack of applications, where you can find the hidden jobs that never get posted, and what you need to do to ace your next job interview. Get the first chapter now for free. Visit MacsList.org/anywhere.
This is Find Your Dream Job; the podcast that helps you get hired, have the career you want, and make a difference in life. I'm Mac Prichard, your host and publisher of Mac's List. I'm joined by my co-hosts, Ben Forstag, Becky Thomas, and Jessica Black, from the Mac's List team.
This week we're talking about unconventional job search hacks that really work.
Most job seekers use the same strategies. A typical search might look like this: Start your day with a visit to the job boards. Spend your afternoon filling out applications. And then wait weeks hoping an employer responds.
Here's the problem with this approach. You're competing against dozens, perhaps hundreds, of  applicants who do exactly the same thing. Our guest expert this week is Nissar Ahamed, who publishes CareerMetis. He says, if you want to stand out you need to use unconventional strategies in your search. Nissar and I talk later in the show.
Hiring managers see a lot of perfect resumes. Ben has found a blog post that offers unconventional strategies for getting the attention of resume reviewers. He tells us more in a moment.
Automation has made many jobs disappear completely. Are there any professions that technology won't make obsolete? That's our question of the week. It comes from listener Carlos Alvarez in Portland, Oregon. Becky shares her advice shortly.
As always, let's first check in with the Mac's List team.
Our topic this week is unconventional job search hacks.
So what is the most unconventional thing you've ever done to get a job? Who would like to jump in first?
Ben Forstag:
So when I was living in Spain, I decided I wanted to come back to the States and go back to grad school. So I was looking for a job from the other side of the ocean to support myself while I was in grad school. This was before job boards were a huge thing, so what I did was, I went on to Craigslist, not Mac's List, Craigslist, and I posted my resume and everything. But I posted it under the headline, "I will clean toilets" and the idea was…
Mac Prichard:
This wasn't your LinkedIn profile?
Ben Forstag:
No, no, no. This was, I just wanted a headline that would get someone's attention, and make them think, "Oh, this is someone who's willing to do anything." I didn't have a whole lot of career goals outside of, "I need a job to pay rent while I'm in grad school." So I put it out there and in the body of the message I said, "I prefer not to clean toilets, I prefer to do all these other things I'm good at. But I'm open to different opportunities." I probably got three or four dozen people write me saying, "If you're really interested in trying something new, come work at my restaurant." None of those leads turned into any employment, but it did open a lot of doors and start some conversations with some people. In fact, some of those conversations, I still know the person and I ended up meeting them in person after I moved to the States. We're kind of acquaintances, I never worked for them. But that was my gimmick. And it was a gimmick.
Mac Prichard:
It built a network.
Ben Forstag:
Yeah, it was a gimmick that kind of worked.
Jessica Black:
No, that's great.
Mac Prichard:
Well how about you, Becky, Jessica? Anybody want to jump in?
Becky Thomas:
Ah, let's see. Unconventional job search hacks.
Jessica Black:
I'll say I did something sort of similar to Ben. Not quite as bold. But when I was in a stall of my job search where I was wanting to change industries; I was in the customer service industry, and I was wanting to move into office, nonprofit worlds. I was having a really hard time breaking into it because I was taking a very conventional approach and doing a very standard cover letter and very polite, "Please why don't you look over here and hire me because I'm so great. I'm a nice person." All that stuff.
Obviously that wasn't working because you've got to be bold, and you've got to be a little bit exciting, and show that you can stand out from the crowd. Not just the average person. So I ended up taking a little bit more of that bold approach and started punching my cover letters up a lot more. Of just being like, "Look no further for the person that you're going to hire", sort of sentiment as an opening line rather than "To whom it may concern, I'm writing this letter in reference to your post."
It was having more of a catchy opening. Even that, I think is still not super unconventional, but it was enough to break out of the stall.
Mac Prichard:
It was the difference.
Jessica Black:
Yeah. It did make a difference, yeah. It helped change my mindset of going into more of a, "I am worthy of this position". It helped my mindset a lot.
Mac Prichard:
Right. It helped you think of all you had to offer.
Jessica Black:
Yeah, exactly.
Mac Prichard:
Cool. Becky, what about you?
Becky Thomas:
Okay, I've got one.
Jessica Black:
Alright. Yay.
Becky Thomas:
So a few jobs ago, I told my boss that I wanted to leave before I had a job lined up, or anything. It was just, "I don't want to stay in this position." I'll preface that by saying that I had built a really strong relationship with my boss and she had become sort of a mentor to me already. So I felt comfortable going to her and being like, "Hey, I want to talk to you. I feel like I've learned as much as I can here, and contributed as much as I can. I feel like I need to move on, and that opportunity is not here." She ended up introducing me to other people and helping me find my next job.
Jessica Black:
That's awesome.
Becky Thomas:
Which was crazy. It was a very unique situation and I wouldn't recommend that in every situation, but for me, I knew she was going to be there for me and she cared about my career over me doing the work under her.
Jessica Black:
Right, and you had obviously proven that you were dedicated to that organization and you were not going to leave them high and dry. She probably appreciated your honesty as well. All of those things.
Becky Thomas:
Right. Yeah.
Jessica Black:
That's awesome.
Mac Prichard:
Great examples. This is one I think I may have shared on an earlier show. I left a job and I didn't have another one lined up. My colleagues threw me a going away party, and I went through the data base, and I invited people. In addition to giving people invitations to this party, I asked them about opportunities that they might know about. Somebody told me about a job for which he served as a reference for a candidate. He encouraged me to call the employer, and I did. That actually led to a conversation, and an interview, and a month later I had that job. Which I found out largely just by inviting people to my going away party. So it was rudimentary networking, but it worked.
Jessica Black:
Yeah, that's great.
Mac Prichard:
Yeah. Well, I know we're going to have more unconventional job search hacks in my interview later in the show.
But let's turn to you, in the meantime, Ben, because you're out there, poking around the internet, looking for websites, books, tools, and other resources people can use in a job search. What have you found for us this week?
Ben Forstag:
So this week I've got a resource that's completely on point with the topic of today's show. Unlike most weeks.
Mac Prichard:
There's usually a relationship.
Ben Forstag:
Usually. Sometimes more tangential than others. But this week the resource is, How To Make Yourself Stand Out From All The Other Perfect Resumes. It comes from inc.com. It is a little bit of a think piece. The author, Shane Atchison, he's got this phrase. He basically says, "You need to outrun the bear", by which he means, everyone has a perfect resume and to stand out you need to find some new gimmick or some new hack that helps you differentiate from the crowd.
He doesn't get terribly specific there, he just says that it needs to be something, or anything, that makes you different. He shared two examples from his own experience.
One was, sending a resume using LinkedIn's in-mail feature. Which I guess would be a good strategy if you knew that the hiring manager is a real big LinkedIn person. Just because that delivers your application and your resume through a unique channel, as opposed to email, which can get cluttered.
He also told the story of one young woman who tried to get a job at a tech company, and she hyper geo-targeted Google ad sales.
Mac Prichard:
I remember that case.
Ben Forstag:
To the company. So everyone in the company, when they pulled up their computer, all the Google ads were basically her face, and why she was amazing, and why they should hire her.
Jessica Black:
Wow. That's crazy.
Ben Forstag:
Yeah, I mean, it's interesting, it's cool. That sounds completely overboard and I could also see that backfiring. But if you're going for an online marketing job, that would be perfect.
Jessica Black:
Right. Yeah.
Ben Forstag:
So, again, this is kind of a think piece, not a whole lot of specific tactics. I'll be honest, I'm a little bit of two minds here, because yes, I think it's important to stand out because every job gets a thousand applications, and you need something to help you stand out from the crowd. But on the other hand, I think the truth of the matter is that very few people are doing the basics right when it comes to applying for a job. If you get back to those basics, things like networking, following up, things like that, that in and of itself can help you stand out, and outrun the bear there.
So before you think, "I'm going to come up with a zany infographic resume. Or I'm going to start geotargeting ads to a specific employer", make sure that the basics are being done well because again, I'm just pulling a number out here, ninety percent of people aren't doing the basics really well, I'd say. So just getting the easy stuff done automatically puts you in the top ten percent and I think that's where you should be dedicating most of your resources, at least early in your job search.
Jessica Black:
Yeah, and if you do the basics well and then give a little extra in terms of that, maybe one Google ad, rather than seventeen, it will help make a difference. But I think, don't count on that Hail Mary, if you will, to make it happen.
Ben Forstag:
Yeah, I mean, substance has to back up the style.
Jessica Black:
Right. Exactly.
Ben Forstag:
So, no matter what you do, whatever kind of gimmick or hack you use, if you don't have a solid resume that addresses the employer's concerns, or if you've got a typo in it, or you've got a cover letter directed to the wrong person, that's gonna just shoot you in the foot.
So focus on the basics. Then if there is a clever way to make yourself stand out, and I'm guessing this clever way is going to depend a lot on the specific employer that you're applying to.
Jessica Black:
Yes, culture fit.
Ben Forstag:
Go for it.
Mac Prichard:
Good. Good advice. Well thank you, Ben. If you've got a suggestion for Ben, please write him; we would love to share your idea on the show. His address is info@macslist.org.
Now let's turn to you, our listeners, and Becky is here to answer one of your questions. Becky, what's in the mailbag this week?
Becky Thomas:
So this week we have an email from Carlos Alvarez. He's in Portland, Oregon. He asks:
"There's a lot of talk about automation and AI increasingly taking jobs away from white collar professionals. Any ideas about safe careers that might be immune from these technology advancements?"
So this is a hot topic. There's a lot of hype around AI and how it affects our professional lives. It is a real threat to many careers. It could be overhyped in some ways and it's not like all the robots are taking our jobs in the next five years. But it is something to think about for us, in the place that we're at with technology advancing really quickly. There's already been a lot of automation that has shrunk certain industries, and certain areas of manufacturing, especially things like that.
There's tons of articles that address this topic. Some of them are like, 'here's the top ten careers that are going to survive the robot takeover.' There's even a website called willrobotstakemyjob.com, where you can put in your job title and it'll give you a percentage of what the chances are that your job will be taken over by robots. So I put my job title in, marketing manager, and they were like, "You're safe."
Ben Forstag:
Becky, I've been meaning to tell you something.
Becky Thomas:
Did you hire a robot?
Ben Forstag:
I hired a robot.
Becky Thomas:
Noooooo.
Jessica Black:
Yes, you are a robot.
Becky Thomas:
Oh, twist.
Jessica Black:
Yeah.
Mac Prichard:
It's a Twilight Zone story twist. Right.
Becky Thomas:
But, seriously, because I put my role in as marketing manager and my job responsibilities are a lot of vision making and strategy and creativity, these types of responsibilities are harder to automate than the more routine and mechanical jobs that are already being automated.
So when you're thinking about careers that are more immune to automation, it's going to be more of the strategic and creative, and complex decision making roles that are out there. So examples would be, communications, marketing, design, things that are more intune with humans and what humans need and understanding people. Speaking to people.
Jessica Black:
Complexities.
Becky Thomas:
Yeah.
Then, those mechanical and more routine jobs are easier to automate, and we're going to see those fields shrink over time. So things like bank tellers, financial analysts, insurance underwriters. If you're filling out paperwork all day, you might be at risk. So that's the general topic.
I would also say, don't necessarily pick a career field that you think is going to be immune to automation just because of that, because that might not fit your skills or your desires for your work.
Jessica Black:
There's no guarantee that something else won't come in and take that job away, or make it obsolete, is the word I was looking for.
Becky Thomas:
Yeah. Who knows how things will advance in twenty years. Like, a robot might take my job, too. So, I'm not safe, clearly. Ben's already hired someone. Or something. But yeah, it is something to think about, and there's lots of resources. I'll add the link to the show notes for Will Robots Take My Job?Because it is actually pretty interesting.
Jessica Black:
That is awesome. Yeah, I'm going to use it.
Becky Thomas:
You guys have any other thoughts on that?
Ben Forstag:
I do. So I think one thing that's true in general is that humans are really bad at predicting the future.
Jessica Black:
True.
Becky Thomas:
That's true.
Ben Forstag:
So, I think automation is coming, and there's certain industries where you can see. Trucking is going to be automated in the next twenty years. The whole career of being a trucker, I think, is probably going the way of the dinosaur. Which is significant. Because I believe trucking is the number one job in all fifty states. Employs the most people.
But at the same time, every time there's been some great invention, people lamented, "Oh this is destroying humans being involved in the workplace." It opens up new opportunities that we couldn't envision a while ago. I think a couple months ago, maybe a couple years ago at this point, I think one of my resources was, jobs that didn't exist ten years ago. Social media manager, people didn't know what social media was ten years ago. Technology opened up and it destroyed a bunch of jobs in traditional media, but it created a whole new category of jobs.
So, the only jobs that I think are completely safe are the ones like plumbers. There always needs to be someone who…
Becky Thomas:
Even then.
Ben Forstag:
Yeah, maybe a robot will become a plumber.
But I think the key is to be flexible and don't sell yourself on the idea that you're going to have this job for the fifty years. There's going  to be transition and change in your life and career. That's just it. It may well be change for the good.
Jessica Black:
Yeah, and keep looking for opportunities to develop yourself even outside of your current industry. But kind of along what you said, Becky, along your interests. Not just because you think they're safe or whatever, but continuing to grow and adapt because those are the things that are going to help you in the long run. Using those complex decision making and problem solving abilities that comes from knowing a lot of different things about different industries. That would be really helpful.
Mac Prichard:
Yeah, change is painful, but it is inevitable. When you've been in the workforce for a few decades, there are jobs that were there when you first started that don't exist anymore. I've certainly seen that in my career. It's a trend that goes back more than a century. But it doesn't make it any easier. I like the point that you all are making, that you have to think about not only the jobs that are coming to an end, but the ones that are being created. As you say, Jessica, keep learning those new skills to position yourself for those opportunities.
Becky Thomas:
Yeah, maybe managing the robot workforce will be a new thing.
Jessica Black:
Ooooh, yeah.
Becky Thomas:
Robot HR.
Mac Prichard:
Yeah, I think everyone around the table will be doing something different in twenty years.
Jessica Black:
Of course, yeah.
Mac Prichard:
It's inevitable.
Becky Thomas:
Who knows. So exciting.
Mac Prichard:
But you'll figure it all out. Still, change is hard.
Becky Thomas:
Yeah, it is. Thanks guys.
Mac Prichard:
Well thank you, Becky, and thank you for the question. If you've got a question for Becky, please send her an email. She'd love to hear from you. Her email address is info@macslist.org. Or call the listener line; that number is area code, 716-JOB-TALK. Or tweet at us. Our twitter handle is @macs_list
If we use your question on the show, we'll send you a free copy of Land Your Dream Job Anywhere.
We'll be back in a moment. When we return, I'll talk with this week's guest expert, Nissar Ahamed, about unconventional job search hacks that really work.
Most people struggle with job hunting. The reason is simple; most of us learn the nuts and bolts of looking for work by trial and error. That's why I produce this podcast, to help you master the skills you need to find a great job. It's also why I wrote my new book, Land Your Dream Job Anywhere. For fifteen years at Mac's List, I've helped people in Portland, Oregon find meaningful, well-paying, and rewarding jobs that they love. Now I've put all of my job hunting secrets in one book that can help you no matter where you live.
You'll learn how to get clear about your career goals, find hidden jobs that never get posted, and ace your next job interview. For more information, and to download the first chapter for free, visit Mac'sList.org/anywhere.
Now let's turn to this week's guest expert, Nissar Ahamed
Nissar Ahamed publishes CareerMetis, an award winning online community for job seekers. His site includes a blog, podcast, and other resources that help people get their dream job faster.
He joins us today from Toronto, in Canada.
Nissar, thanks for being on the show.
Hey Mac, thanks for having me on the show, it's a pleasure.
Mac Prichard:
Yeah, it's an honor to have you as a guest.
Now, our topic this week, as you know, is unconventional job search hacks. You are a big fan, Nissar, of encouraging job seekers to do things differently during a search.
Let's start with a conventional search. What does a conventional job search look like, Nissar?
The reason I'm a big fan of the unconventional job search, Mac, is because the commercial job search as it denotes is what everybody else is doing. If you are applying it to traditional routes or conventional routes, you're actually decreasing your chances of being found. The competition is intense.
To answer your question, a conventional or traditional process would be what everybody else does nowadays. Like going to a site such as Indeed, Monster, Career Builder, or LinkedIn. Submitting your resume online just like hundreds of other candidates who are looking for the same job.
Mac Prichard:
What's the problem with that? Why might that not be an effective strategy?
Yeah, first of all, I would say the number one thing is competition. You are competing with essentially all of the people with similar skill sets. So it becomes very difficult to cut through the noise. Especially if you're a new grad, just starting out, and let's say you have a mass marketing degree in your city. There are five or six different colleges and universities, each having a hundred graduates. So you're competing with two hundred different candidates for the same job. It's really difficult to differentiate yourself if you just send in the application. So that's number one.
The second reason, and I'm sure everyone has heard about, or even experienced, something called an application tracking system. These are robots or softwares that companies use to screen a lot of candidates. These ATS's are very unforgiving. If your application does not match something of the ideal requirements it has, you're automatically disqualifying yourself. So even though you might be the best candidate, you might be better than everyone else applying, there's a good chance that the hiring manager has never even seen your resume.
So those are a couple of reasons it's much, much, more difficult to cut through the noise of the traditional routes.
Mac Prichard:
Okay, so the odds are tough, because you might be competing with hundreds of people, and then automation might be a factor here. Your resume or your application materials might not be seen by a person if they're being scanned by a machine.
Exactly, and one more thing I would say, there is a bias. For example, when you're applying, let's say a hiring manager is looking at a hundred different resumes or two hundred different resumes. There's a bias that you're automatically put into that bucket, you're one among many, and that's never a good position to be.
Let's say you're going out. Put yourself in the shoe of someone, on a Friday night you want to go out to a good restaurant, and what would you rather choose? The one that comes top of mind or the one of many? Because I don't think anybody gets excited to go to a restaurant, or anything, that is one of many. Anything with life.
So, when you are applying, going back to the job search question, when you are applying to a system such as Monster, or Indeed, that data is always biased. As far as the hiring manager, or recruiter is concerned, you are one of the many people applying for that job. So it's hard to differentiate.
Mac Prichard:
One of the hacks that you recommend is to start by understanding the market that you want to work in. Tell us more about that, Nissar.
Yes, and I think this is key for two types of people; new grads who are just graduating recently, and also someone who's looking to transition from whatever career they're doing. So let's say if someone's been working in a career for years, and they find that their heart is not into that, they want to go to something else. One of the first things I recommend is to study the market. When I say study, I'm not asking to just watch a couple of videos, and just see what else is out there, but I mean really, really, study.
For example, you might find that you are interested in working in software, and for me, many years ago, I was working in Ciesla, not software, Ciesla. I wanted to get into software. So I started researching, and researching. I studied the different types of software companies, and I remember at that time, what I was really interested in was business to business enterprise software, such as CRM. So I spent weekends studying the entire market, what the competition is, what the strength is. So when I went to these interviews, I was well prepared. In fact, my knowledge level was almost equal to someone working there for six to twelve months. So once I got my foot in the door, the hiring managers were really impressed with the knowledge level. That in itself is another factor that really helped me stand out.
So researching, studying, really helps you get a good total understanding. Think about it this way; if someone wants to work in a company, or a career, they are probably going to be spending two, to five, ten years in that industry. Wouldn't that person want to spend maybe a few hours researching and learning about the industry?
Mac Prichard:
Yeah, I see your point. I think, there's the advantage as a candidate when you do that kind of research, but again, you're making a choice, where you're likely to be in a position for several years. If you're choosing a sector or a field for the first time, you're going to be in that field for three, five, ten years. Why wouldn't you, as you say, Nissar, invest that time to make sure you're making the right choice?
Yes, and just one more point to that is, let's say you do this research, and then you'll quickly be able to find out…sometimes, you get really excited about the industry you want to get in. Sometimes you find that's not the industry you want to get in. Classic example is, let's say, someone doing a research. For some reason they have an inclination to work for retail, but then they do all the research and study and find out, that industry is in a downward trend, everything is shifting online. I shouldn't say everything, I think more or less, everything is heavily online. So someone getting into that field is going into an industry which is in a downward trend. So after doing all the research, you could probably save yourself a lot of heartache, and frustration down the line. But even, there could be two things there that you are really excited about, industries that you want to get in on. So you're so glad that you did the research and are not getting into the wrong industry.
Mac Prichard:
Right, and sometimes people use the job search, they take a position, and they use it to discover whether or not they want to work in that industry. After six or twelve months they discover it's not a good fit, and they've got to start a search over. That's a lot of lost time, so your point is well taken.
Now, another hack that you recommend, Nissar, is tapping into your passion when you're doing a search. Tell us about that.
So this is an exciting topic for me. When I say tapping into your passion, and I know the word passion is used by everyone nowadays. Any career blog, website, any business site, talks about passion. It gets a little diluted. But if I can simplify what passion means, it's something that you really enjoy doing. So for me, when I started out, out of school, I came out with an engineering degree, I was studying engineering. But I picked up a couple of books on business as I was nearing the end of my graduation, and I found that I was more excited about working in sales. I know that rarely you will find an engineer who wants to get into sales.
Mac Prichard:
That is a rare combination.
That's like a total tangent, but I found that even when I was going through my four years of schooling, I was a people person, I liked to solve problems, and for some reason, that excited me. So when I entered the workforce, my situation was a little bit different because I graduated in India, and I came to Toronto, Canada. They did not immediately recognize my degree, so they gave me two options: go to school and get a masters, or go do something else. So for me it was convenient, and I had already decided that I wanted to get into sales. So I got into sales.
So because I wanted to get into sales, I started studying, and reading. And at that time, the internet did not have as many resources as we have today. So I took as many books as I can from the library and started studying the subject as if I'd been in the industry for five or six years. Then when I would go to these interviews, the question they always used to ask me is, "You are an engineer, why do you want to be in sales?" For me, I think that was the easiest question to answer. Because I could not answer anything regarding experience, and I can tell you I was able to get a start because I was excited and passionate.
That's just my personal story that happened when I got into the workforce. I can share, even the people I work with who do enjoy their work today, the same thing happened. They didn't just take the first job that came in. They somehow found something that they really enjoyed, and found a career or a job that allowed them to do that.
Mac Prichard:
So tell us a little more about that. Because everyone wants to do something that they are passionate about, and find work that they can enjoy. Was there something that they did that was unconventional, outside the norm, that allowed them to do that, Nissar?
Yes, absolutely. This reminds me of a friend of mine. So he graduated with a psychology degree, and even as he was studying in his university, he found himself very interested in ecommerce, digital marketing, web technologies. He started just playing around, created his own blog. Then he found out that that's exactly where he wanted to be, he wanted to work in marketing. Specifically digital marketing. This is the challenge that he had, he graduated and found out that he not only isn't competing with everyone else, but he's actually competing with students or new graduates who have marketing degrees. So he had a disadvantage. Someone with a psychology.
So what he did was something different. One of the things he did was, as he was working on some part time jobs, he started creating a website, he started really understanding so he could articulate what he was really passionate about. He did something totally different, instead of applying for jobs, like everyone else, he went on LinkedIn, found a list of startups in Toronto, which specialized in digital marketing, digital software, technology. He sent them all an invitation for coffee. He specifically reached out to CMO's and CEO's, and he sent them an invitation for coffee. Asking them to meet him, but he never mentioned in his initial email that he's looking for a job. He told them the truth, he said, "I'm a psychology graduate. I find myself really interested in digital technologies. I would love to explore, I would like to pick to your brains. Could you meet me for coffee?"
Naturally, like anything else, most people did not respond, that's a common thing. Whenever you reach out, you will not always get a positive response. Many people reject you. But he ended up with, I think, one CMO of a startup decided to meet him. So she invited him for coffee, they met, he talked about his experience, some of the things that he has been doing, and she was impressed with his passion and his excitement. She invited him for a natural interview at the company. So he went, I think a few days later, or a week later, presented to the entire company, and they hired him.
When he told me the story, I was excited. I think, "God, this actually, not many people would do that. You overcame the odds you not only competed with other individuals with a marketing degree, but you've competed with everyone else who's applying for a job using an online portal." If you think about it, the time he invested was much, much, minimal than sitting in front of a computer, applying for tons of jobs, and not knowing whether they have looked at your resume or not. So that really would and that is something I would recommend anyone. Even now, even myself, if I am in a position where I have to look for a position, I would do the same thing. Actually, let me take back that last sentence, I actually did that myself recently.
One thing you did mention at the beginning is CareerMetis, which is a publishing site where I focus a lot of my energies in the evenings and weekends. But I do have a full time job, I work in software sales. The most recent company I work for, even though I met the CEO of the company many months ago, recently I sent him an invitation to meet for coffee. We met for coffee, and actually my blog and my site, really put me in a favourable position. I was offered the position right away. I didn't have to apply for the job again. So my friend's story inspired me, it gave me proof that it is possible, and I think I've shared you two stories using the same unconventional types of finding a job.
Mac Prichard:
Okay, so, research your market, tap into your passion, and look for ways to get in front of decision makers in your field, in addition to the normal job hunting process. Those are all great strategies, Nissar. Now tell us, what's next for you?
So in terms of what's next for me, one of the things that really keeps me excited and busy is the publishing platform, the site, CareerMetis.com. What I have been fortunate over the last few months, I initially started out myself writing content, then I had individuals reach out to me, and wanted to contribute. So I've shifted gears and right now, all I'm doing is managing content, and I've been fortunate enough to have authors and contributors from around the world. Recently we hit a major milestone, we passed five hundred contributors to the site who have submitted unique content.
So I'm at a stage where I am always looking to expand with new content. The reason I want to get new content is to add different perspective. So I'm always looking to collaborate and partner with others. I've learned from them, I learn myself, and I can share that to my readers. That's where my focus is nowadays.
Mac Prichard:
Okay, well I've visited your site a number of times and it has a lot of valuable content for job seekers and people interested in improving their careers. So we'll definitely include links in the shownotes, both to your site, which is CareerMetis.com. I know people can also find you via email, and your email address is nissar@careermetis.com. Again, we'll include both your email address and the website in our show notes. Nissar, thanks so much for joining us today. It's been a great conversation.
Once again, thanks for having me. I love talking about these ideas, and if after listening to this, someone else gets inspired to try an unconventional method for job search, I would be really happy to know that. So thank you for having me as a guest.
Mac Prichard:
It's been a pleasure. Take care.
Take care.
Mac Prichard:
Alright, we're back in the Mac's List studio, with my colleagues, Jessica, Becky, and Ben.
So what were some important points you heard Nissar make in my conversation with him? Becky?
Becky Thomas:
I thought he was really energetic and awesome to listen to.
Jessica Black:
Yeah, he had great content.
Becky Thomas:
Yeah, I think he had a lot of great points, like just cutting through the noise, and the fact that most people are just doing the basics. Well I guess a lot of people are. But that extra bit of tenacity, putting yourself out there, using a little more strategy to reach out to the right people, will get you far. I feel like the example he just gave at the end of the interview, about his friend who reached out to all the CMOs and CEOs, and was really authentic. Most people didn't respond, but the one person who did made all the difference. I think that is a good lesson for job seekers, that you can't get bogged down by the fear of, "Well, maybe no one will respond." Because you really just have to do your best and think of creative ways to really cut through that noise.
Jessica Black:
Yeah, I like what you said about being authentic. If it's really genuine and you're putting your true authentic self out there…
Becky Thomas:
You have a better chance of connecting with the right company.
Jessica Black:
Absolutely. You're going to attract the right people. You only need to attract one right person and not a bunch of wrong people.
Becky Thomas:
Yeah, totally.
Mac Prichard:
I loved his point about the value of research. It not only helps you prepare for interviews and get clear about the companies that you want to work for, but it also helps you figure out what you don't want to do, when you combine research with passion. I think a lot of people want to say yes to everything, and doing what he suggested is unconventional, but it pays dividends because it helps you know what to say no to, as well as what you can get excited about saying yes to.
Jessica Black:
Yeah, that's important.
Ben Forstag:
I want to go back to that point about research, especially if you're looking to change careers because I think a lot of people think, "Oh well, I'll get on the job training. I'll figure out how to do the job, once I get the job." I think that happens a lot of the time, but you can't get on the job passion or on the job interest. You've got to do your homework ahead of time, show the employer, "This is something I'm already interested in, and I know what I'm talking about, subject matter wise. How I'm going to operationalize this within your company." Maybe that's where you kind of learn on the job. But I think showing a real depth of knowledge and passion about a specific topic and talking with people is a great way to suss out new opportunities that are there. I can't tell you how many conversations I've been in where, I've been talking to someone, and I've had the thought, "If I had the money to hire someone, this would be the person I would need for this job. I work for a small company so we don't hire that much, but someone who does hire that much, who has a whole much bigger HR budget." If you show interest and passion and you're coming up with interesting ideas, those informal conversations you're having over coffee, are going to lead to concrete job offers.
Mac Prichard:
Great. Well great conversation. Thank you all, and thank you, Nissar, for joining us this week. Thank you, to our listeners, for downloading today's episode of Find Your Dream Job.
If you like what you hear, please sign-up for our free weekly newsletter.
In every issue, you get the key points of that week's show and we also include links to all the resources mentioned, as well as a transcript of the full episode.
If you subscribe to the newsletter now, you'll get our new guide, The Top Career Podcasts of 2017. Discover all the podcasts that can help you find a great job and get the career you want.
Get your free newsletter and podcast guide today. Go to macslist.org/topcareerpodcast2017.
Join us next Wednesday when our special guest will be Revi Goldwasser. She'll show us how to prepare for your next job interview.
Until next time, thanks for letting us help you find your dream job!