How to Understand (and Fill) Your Leadership Gaps, with Lolly Daskal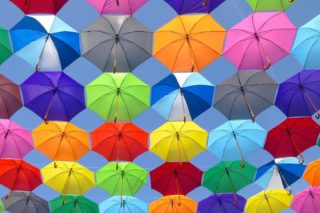 Some people make success in the workplace look easy. Others struggle and fail despite great talent and ability. This week's podcast guest, Lolly Daskal, believes that the key to success is knowing your strengths and mindfully acknowledging your weaknesses. Successful people lead from their strengths and avoid getting stuck in leadership gaps.
Your unique capabilities and competencies are what give you confidence and value at work. Your self-doubt keeps you from mastering your leadership abilities. These self-doubts, or gaps, are what make you feel inadequate.
Everyone feels like an imposter sometimes. Awareness and a daily reflection practice can help you assess the things you did well each day and consider how you can improve on it in the future.
This Week's Guest
Lolly Daskal is the founder and CEO of Lead From Within. She's an advisor to Fortune 500 CEOs and boards, and has coached the leaders of hundreds of companies across 14 countries. Lolly has written online articles for many publications, including Inc.com, Fast Company, Huffington Post, and Psychology Today. She is the author of a new book, The Leadership Gap: What Gets Between You and Your Greatness.
Resources from this Episode
Transcript
Mac Prichard:
Hi, this is Mac from Mac's List. Before we start the show, I want to let you know about my new book, Land Your Dream Job Anywhere. I've been helping job seekers find meaningful, well-paying work since 2001, and now I've put all my best advice into one easy-to-use guide.
My book shows you how to make your resume stand out in a stack of applications, where you can find the hidden jobs that never get posted, and what you need to do to ace your next job interview. Get the first chapter now for free. Visit MacsList.org/anywhere.
This is Find Your Dream Job; the podcast that helps you get hired, have the career you want, and make a difference in life. I'm Mac Prichard, your host and publisher of Mac's List. I'm joined by my co-hosts, Ben Forstag, Jessica Black, and Becky Thomas, from the Mac's List team.
This week we're talking about how to understand and fill your gaps as a leader in the workplace.
Some people make success in the office look easy. Others struggle and fail in spite of great talent and ability. Our guest this week is Lolly Daskal. She's worked with leaders all over the world. Lolly says that accomplished people understand that the traits that make them successful have a flip side. It's a leadership gap that that can lead to failure. Lolly and I talk later in the show.
Whether you're changing jobs or careers, you need to show how your skills will help your new employer. Ben Forstag has found a free tool you can use to identify your transferable skills. He'll tell us more in a moment.
Speaking of gaps, how do you explain time on your resume caused by a layoff? That's our question of the week. It comes from Kim Morrison in Portland, Oregon. Jessica Black has her answer shortly.
As always, let's start by checking in with the Mac's List team, Jessica, Ben, and Becky. So, welcome, everybody. We're talking this week about understanding our strengths and gaps as leaders and professionals.
Tell me, how have you all assessed your skills in the past, and identified your own gaps?
Jessica Black:
That's a great question. I have one of those really introspective personalities, so I'm constantly thinking about that stuff…even when I'm employed. I think that that's even better sometimes, to be thinking about it before you really need to be.
I'm always looking for the ways that I'm successful, and where my strengths are so that I can keep playing up my strengths. I'm not much the type of person that's trying to overcome the weakness side. Although I think that being aware of where you are a little bit less strong is really valuable also.
So, I'm not sure if I have a direct answer to this specific question that you have, but I do really like being aware of all that and playing all that up…if that makes sense.
Mac Prichard:
It does, and that's a good answer, Jessica. I would say for the benefit of our listeners that I see you invest a lot in your own professional development. I know you're often signing up for courses and workshops that allow you to pursue your personal interests. But I know you love to learn, and  I think that makes you a better leader.
Jessica Black:
Thank you, I do. That is something…I am constantly learning and trying to figure out how all the pieces in the world work together, and I like it.
Mac Prichard:
How about you, Ben?
Ben Forstag:
So, I think this highlights one of the many areas where you and I are 2 different personalities, Jessica.
Mac Prichard:
Are we going to see a clash here?
Ben Forstag:
No, not a clash. I guess…I've taken a lot of those StrengthsFinder things…you know, I've gotten those reports, the Myers-Briggs test. And it gives you a fairly accurate representation of what your natural strengths are.
One of the things for me is that I've always been someone who's super eager to learn new things, and so I feel like sometimes that StrengthsFinder misses that, because you can develop new strengths. The challenge I've had in my career, especially as I've transitioned to more of a managerial role in my career, is identifying my weaknesses and my "blind spots" is what I call them.
I often try to do everything myself and I need to do a better job and I'm working really hard to figure out, what can't I do? What am I really struggling to do, and what am I not doing well, so that I can find someone who can do it much better than I can do it? And I think for me, that's really where I'm going to get the most gains in my career moving forward.
Mac Prichard:
I think that's something that, no matter where you are in your career, it's always a valuable insight to have. To ask yourself, what are the things that only I can do? And sometimes we have to do things because we don't have anyone to delegate to, or resources. But if there's the opportunity to do that, we're going to be more successful and our employer is going to be more successful, too.
Ben Forstag:
Yeah, and I think people are often scared to acknowledge that there are things that they are not good at, that they're not strong at, because it makes them feel less valuable or less needed in their employer's eyes. But I think that if you can say, "Listen, I'm really good at a lot of things but I'm not good at this, and let's find someone else, whether it's a vendor or another employee, or whoever, to come and help us with this thing I'm not good at"…I think that's the kind of strategic thinking that employers do respect and value.
Mac Prichard:
Agreed. Well, Becky, anything you'd like to add?
Becky Thomas:
Yeah, when Jessica said, "I'm introspective", I feel like I might be the opposite. I feel like I don't know how other people see me, or I don't see myself accurately. And I'm just sort of running around like a bull in a china shop or something.
Ben Forstag:
I think everyone is like that.
Mac Prichard:
Yeah, I think we all have problems with self assessment.
Becky Thomas:
One thing that I found super valuable is, I was taking this course a couple of years ago. And one of our assignments was to send out a survey asking people how they see you and what they think your strengths are. So, I think that could be a good too; just asking people that you work with and people in your life, "How do you see me? What are my strengths? What am I most good at? How do you think about me?"
Jessica Black:
I really like what you just said, Becky. Because I've done that in past periods of my life when I've been in career transitions of…I wasn't necessarily unemployed, but kind of looking for that next step, and really wanting to do something different but not knowing what to do.
And kind of feeling that lost feeling of what am I good at? What am I not good at? I've definitely done that, of reaching out to people that were close to me, that I've worked with or who have seen me in a professional work environment type of a thing, and asked for that direct feedback.
And I really do think that that is helpful and can be a good way to match the way that you see yourself and the way that other people see you. See where those line up and where there may be a disconnect, or you have a blind spot, like Ben said.
Mac Prichard:
Yeah, I was lucky enough once to get sent to a weeklong program at the Center for Creative Leadership (https://www.ccl.org/) and they do a 360 assessment. It's called Among Your Coworkers and Your Supervisors, and it can be painful to get those results.
They actually sit you down with somebody and you spend about 3 hours going through them. But the point the person giving you those results makes is that feedback is a gift. It's one we don't get very often, and so when it's offered in a constructive spirit, accept it and learn from it.
Jessica Black:
It can be really valuable.
Mac Prichard:
Well, I know Lolly and I are going to talk more about the value of feedback and many of the same the points you three have made, but first let's turn to Ben, because he's out there every week, poking around the internet. Ben, what have you found for us this week that can help our listeners?
Ben Forstag:
This week, I want to share a worksheet I found from Portland State University, located a whopping 5 blocks from our office. It is a transferrable skills worksheet.
Mac Prichard:
So you didn't get a travel grant…
Ben Forstag:
I did not. Nope. And actually, I didn't go in thinking that I was going to find something from PSU. But, it just happened to be the best one I found. So, when people are thinking about their skills, particularly around job search…and often when they're thinking about transferring to a different career, this idea of transferable skills come into play.
What did I used to do in the past that I could use in a different way in a future job?
Mac Prichard:
One way this comes up a lot is when people want to move into a different field or position and they say, "How can I position my past skills?"
Ben Forstag:
Exactly. How can I get a job when I have no experience in this sector? And so I think people really struggle with this idea of what are transferable skills and what do they mean? So this worksheet is designed  to help you with that.
It starts with a list of the top 10 qualities and skills employers are looking for, according to a recent survey by the National Association of Colleges and Employers. These are things like the ability to work in a team structure; the ability to plan, organize and prioritize work; the ability to obtain and process information. And all of these things are soft skills, or what you would call soft skills; the kind of abilities that don't require formal work experience per se. Or don't require work experience in a specific industry or setting.
Then the worksheet provides a list of more focused transferable skills across 5 different categories, including Human Relations, Design and Planning, Communications, Organization, Management, and Research. And the objective here is to identify the specific skills in each of these areas and then provide concrete examples of how you've exercised these skills in the past, whether that was in a formal work environment or not.
I think that when you work your way through this exercise, what you see is that you've got a lot of experience that employers might value, regardless of the industry they're in or the industry you were in. You just need to highlight and package those experiences in the right way so that they speak to the needs of your prospective employer.
I really like this, again, because it is a structured way to go through this idea of transferrable skills, in a way that doesn't confuse you or isn't so esoteric that it doesn't matter anymore.
Mac Prichard:
Well terrific, Ben. Thank you for sharing that and we'll be sure to include that in the show notes as well.If you've got a suggestion for Ben, drop him an email. His address is easy to remember, it's info@macslist.org.
Now, let's turn to you, our listeners. Jessica, you have been poking around the Mac's List mailbag. What do you have for us this week?
Jessica Black:
I have a question this week that's really closely related to our topic of the week about gaps in resumes.
This question comes from Kim Morrison in Portland. So let's listen to her question right now:
"This is Kim Morrison from Portland, Oregon. My question is about what to do on resumes that have gaps because of downsizing and layoffs. And also what to do in cover letters and job applications to explain the gaps."
Alright, Kim, thank you so much for asking that question. I think this is a question that a lot of our listeners have for us, a lot of the time. So this is a great question. And I think that every one of us…I know that I've had times where I've had a gap in my resume or work experience or whatnot. And being able to feel confident when you're going into job interviews or when you're applying is really important; to feel like you're not going into it with that as a weakness.
So that's actually my suggestion, is to get in front of it. Try to identify exactly why you have a gap in your resume, whether it is because of a layoff, or you took time off to have a family, or you moved across the country and took some extra time off. Or if you just needed almost a sabbatical type of situation.
But being able to identify exactly what the story was and how you benefited from that experience. Not using it as a loss or a weakness, but playing up what you gained as a strength through that experience. And also what you did during that time.
So, ideally during employment gaps, you get involved in local organizations, you volunteer your time, or even if you are not volunteering in a dedicated capacity, you are going to networking events and you're putting in energy in different capacities and being able to play up what ways you were doing that.
Or maybe if it is the starting a family situation, it was that you were developing your family and building your family and that right there is a job in itself, so playing that up is really important too. But again, getting in front of it, and addressing it in your cover letter, to be able to say why you were having a gap, and what you learned from it. Those are my pieces of feedback.
Mac Prichard:
I love that. You know, the headline is, "Explain, don't apologize." And communicate the benefit to the employer. Well said.
Ben Forstag:
Yeah it's tough, because even though lots of people take time off to raise family or take care of a family member or you know…the average job search is like 6 months now…so almost everyone has had some gap in their resume. And yet, there's still a decided bias by employers against folks who are currently unemployed, or against people who have these kind of gaps in their resume. So, it's a challenge.
I think Jessica's answer was spot on, about you need to get ahead of it, and speaking to my resource earlier about those transferable skills that you learned when you were doing this other thing…like navigating the health care system on behalf of an elderly family member that you were caring for. Or managing the finances of a household on a limited budget.
You can probably exact some kind of transferable skills, and it might not speak directly to the employer's needs, but it shows that this was an experience that was more than just you taking some time off for no reason and for relaxing on a beach.
I also think it's really important, and you mentioned this about volunteering, because it does fill up that time a little bit. It gives you space to exercise your skills and abilities…even if it's not for pay. That acts as kind of resume filler when you need it, in the right spots.
Mac Prichard:
Yeah. Becky, what are your thoughts?
Becky Thomas:
I agree with everyone, with what you guys have said so far. I think that also, as far as structuring your resume, putting those skills and the things that you bring to the table first and maybe putting the experience lower on your resume, so that those gaps aren't the first things that people see when they look at your resume would be good too.
Mac Prichard:
Yeah, I'm a big fan of using volunteer experience to plug gaps in a resume. Way, way back in the 1980's I worked for a Kennedy who was running for Congress, and for Boomers that name still has a little magic. But it was a volunteer position and no one ever asked me if I got paid or not. It looked great on my resume.
And I learned a lot, was able to do something of value and actually walked away with some work samples and some great recommendations.
Jessica Black:
I agree. I think that volunteer experience can be just as valuable and oftentimes nobody knows that it was volunteer experience if you're still contributing a lot of value and gaining a lot of value from it. So definitely add that to your resume.
Mac Prichard:
Well, thank you all. And thank you, Kim, for the question. If you've got a question for us, please email Jessica. Her email address, like Ben's, is very easy to remember. It's info@macslist.org. Or even easier, call the listener line. That number is area code 716-JOB-TALK (that's 716-562-8255).
If we use your question on the show, we'll send you a free copy of our new book, Land Your Dream Job Anywhere. We're dropping Kim's copy in the mail this week.
We'll be back in just a moment. When we return, I'll talk with this week's special guest, Lolly Daskal,about how to understand and fill your leadership gaps.
Most people struggle with job hunting. The reason is simple; most of us learn the nuts and bolts of looking for work by trial and error. That's why I produce this podcast; to help you master the skills you need to find a great job. It's also why I wrote my new book, Land Your Dream Job Anywhere. For fifteen years at Mac's List, I've helped people in Portland, Oregon, find meaningful, well paying, and rewarding jobs that they love. Now I've put all of my job hunting secrets in one book that can help you no matter where you live.
You'll learn how to get clear about your career goals, find hidden jobs that never get posted, and ace your next job interview. For more information, and to download the first chapter for free, visit Mac'sList.org/anywhere.
Mac Prichard:
Now let's turn to this week's guest expert, Lolly Daskal. Lolly Daskal is founder and CEO of Lead From Within. She's an advisor to Fortune 500 CEOs and boards and she's coached the leaders of hundreds of companies across 14 countries.
Lolly has written online articles for many publications, including Inc.com, Fast Company, Huffington Post and Psychology Today. And she is the author of a new book, The Leadership Gap: What Gets Between You and Your Greatness.
She joins us today from New York City. Lolly, thanks for being on the show.
Lolly Daskal:
It's a pleasure to be here. I'm very excited about having this conversation.
Mac Prichard:
Well, I'm excited to have you. Thank you for sending me a copy of your book; I really enjoyed reading it. And I know we're going to have a great talk.
Let's talk about success in the workplace. Sometimes people make that look effortless. In your work, you've found that success, whatever role it might play, is really understanding both your strengths and your gaps. Tell us more about that, Lolly.
Lolly Daskal:
I've been in my business for over 3 decades, and I have found that within each of us there's a part that unleashes our greatness that usually leads us toward success. And there's parts of us that lead us to a gap, which usually makes us feel we're stuck, makes us feel like we're playing small, makes us feel like we could do better. It doesn't really feel good, and what I have found is that we have to really understand both our strengths and our gaps in order to leverage who we want to become.
Mac Prichard:
So let's talk about that. How do you do that, Lolly? How do you both identify your strengths and understand those gaps?
Lolly Daskal:
That's a great question, Mac. Strengths, people know how to recognize. They feel good about it, they know what they're good at, it's their skills, it's their competence. But their gaps…that's where it gets a little bit tricky.
People say, "I don't know how to recognize my gaps." The way to recognize your gaps is a couple of ways. Number one is, how do you feel about what you're doing? And number two is, how do people react to how you are doing or to who you are being?
The feedback of inside and outside is a great way to measure your gaps.
Mac Prichard:
What kinds of feelings should you be paying attention to, in order to identify those gaps? Is it a lack of energy, or what are some typical reactions or emotions?
Lolly Daskal:
Great question again. People feel it in different ways. Some people feel it emotionally, some people feel it physically, some people feel it mentally. It could be anywhere from always having headaches, to always feeling lethargic, to feeling like I'm yearning for something and I'm just not there.
When you feel out of sync; spiritually, physically, emotionally, or mentally, that's when you are leading from your gaps.
Mac Prichard:
For me, I think it's butterflies in the stomach. But I know we all have our own individual reactions.
Lolly Daskal:
Absolutely.
Mac Prichard:
So what about self assessment in addition to listening to your body and getting in touch with your feelings? Are there tools that you recommend that people use, both to understand what they're good at and where their gaps might be?
Lolly Daskal:
My book, The Leadership Gap: What Gets Between You and Your Greatness, introduces a system; it's called the rethink system, that helps you identify 7 personas; 7 archetypes that exist within us. Now you might be saying, "Well how do you get to these personas?"
Something early on in my coaching practice was that I saw that there were some universal truths happening with every single person that I was coaching. Every single person was talking to me in a certain way; it didn't matter what situation or what circumstance or what challenge they were in. They kept talking to me about some of their strengths, and some of the things that they were going through.
And after years of watching, listening, and learning, I came to see a pattern. I noticed that there were 7 archetypes. Then what I noticed was that within those archetypes, there is a polarity. The polarity that I call gaps.
And so for every archetype that will let you stand in greatness, there is a polarity that will lead you to a gap. If you know this rethink system, Mac, what you can do is, at any given moment you can ask yourself, "Am I standing in my greatness or am I leading in my gaps?"
Most systems out there are like Meyers-Briggs, and about DISCand about strengths finder, and will tell you about your strengths, But they don't really talk about your gaps. This system allows you in the moment to choose, am I greatness or am I gaps?
Mac Prichard:
So when you understand what your gaps are, how do you address those? What is the next step for acting on those blind spots basically?
Lolly Daskal:
Great question. So what I want to do is I want to talk about one archetype so that we can immediately jump in and talk about how to leverage it. Because I think talking in abstract is difficult, but talking about something definitive will really get people to say, "Aha. This I understand." Is that okay?
Mac Prichard:
I think that's terrific, and if you have a story you can share along the way of a client who you worked with that demonstrates that archetype, that would be perfect.
Lolly Daskal:
Fantastic. So let's first talk about what the archetypes are, and then I'll tell you about what we did. The first thing is, in the rethink system, is an R. The R stands for the Rebel.
The Rebel is someone who wants to make something significant in the world. They want to create change, they want to make a difference. Everybody I talk to wants to do something great in the world; they want to have a career that is meaningful and a career that is purposeful. They just want to do something that means something.
But in order to do that, I have found that you need to have confidence. And when I talk about confidence, I don't mean standing in front of the mirror saying, "I am the best. I am the greatest, and therefore I'm going to have a great life." No.
In order to do something great in the world…in order to do something significant…you have to have, and this is my equation, you have to have capabilities plus competence equal confidence. I'll repeat that… your unique capabilities plus your masterful competence equal confidence. That's how you become a Rebel; a Rebel with confidence. It's all the things that you're really good at, that you can master, that you can create. You can do great things in the world.
But for every Rebel that has confidence, there is a gap. And it is the Impostor who has self doubt. This is the person that says, "I want to do something great in the world, but I'm not ready, I'm not worthy, I'm not deserving, I'm not smart enough." And I think everybody listening today on this podcast can say what it is for them.
Everybody has those little messages that are kind of negative that make you doubt yourself. And guess what? It keeps you from doing what you want to do. This reminds me of a story in my book that I talk about…I don't mention him by his real name because he's very famous, but he's a Fortune 500 CEO. He deals with billions and billions of dollars on a daily basis, and there are thousands of people listening to him all the time.
But I'll never forget, I walked into his office and he had this really scary look on his face. I asked him what was wrong, and he said, "Lolly, I have to tell you something. I've never told anybody else this before." And I said, "What's wrong?"
And he said, "You know, I have so much self doubt about who I am, I don't know why people listen to me. Why is the board listening to me? If they only knew I wasn't that smart." He said to me, "You know, I didn't go to the best schools. I mean, I became a billionaire, and I'm a very successful person but I'm not worthy of all of this."
And I looked at him with the most compassionate eyes that I could muster up in that moment, and I looked at him and I said, "Do you know that 99.9% of high achieving individuals suffer from Impostor Syndrome and have self doubt?"
And he said, "Really? All your clients?" I said,, "All my clients, except for one, and I'll introduce you to him one day. But right  now, most of them…99.9…suffer from this Impostor Syndrome." And all of a sudden, he relaxed.
So, even a Fortune 500 CEO has this problem. I have this problem. My kids have this problem. People that you meet, if they're honest with themselves, will say, "You know, I have self doubt. I feel that sometimes I'm not worthy or deserving enough." So the question was, how do you leverage that?
And I think it's very important to talk about this.
Mac Prichard:
It is, but I've got to ask, Lolly, because I imagine this question is going through the listener's mind, because I think you're right. I think we all suffer from self doubt; I know I certainly do. But who is this person you know who doesn't? I'm not going to ask for a name obviously, but where does that confidence come from?
Lolly Daskal:
It's very interesting about him; he hired me. He called me up…actually his board called me up that I needed to work with him. And I said, "Why do you think your board called me?"
And he said, "I have so much confidence, you need to teach me empathy, because I am very confident at everything I do. I'm really great at everything I do. And I don't understand people who have self doubt. I don't understand this Impostor Syndrome."
And I said, "So what do you need help with?" And he said, "Teach me how to have empathy and compassion to those who do have it."
So this is an interesting relationship, but he's turned out to be a pretty amazing leader.
Mac Prichard:
Well, terrific. Let's return to your original point…tell us about how to address that.
Lolly Daskal:
In order not to feel like an impostor, in order not to have self doubt, I'd like to talk about a ritual that I do, because I suffer from this. And I've found that being disciplined in my life and having little rituals can really help me on a daily basis.
The first thing I do, and it will address how to leverage the impostor within me… the first thing I do at night before I actually go to sleep…I have this little thing that I ask myself; a two part question. The first question I ask myself is, "Lolly, what did you do well today? What did you do that you mastered, that you made a difference, that you impacted someone?"
And I kind of think of all the things that I did well. The second part of that ritual is, I ask myself, "Lolly, what can you do better tomorrow than you did today?" And so what I do then, in doing that, in this little ritual, I'm doing two things.
Number one is all the times that I have negative messages about "I'm not this, I'm not good at this, I'm not good at that," I now have a Pandora's box of all these things I do great every day. I'm mindful and I take note about all the things I'm really good at.
The second part of the ritual really stops me from comparing myself to someone else, because the Impostor suffers because they're so busy looking at what everybody else is doing and thinking they can't measure up. So this little ritual for me allows me to measure only upon myself. Who am I today? What can I do better tomorrow?
And by doing this little ritual, it keeps me mindful and keeps the Impostor in check.
Mac Prichard:
I love that advice. I'm curious, Lolly…do you make notes too? Or is it something that you just think through every night or evening?
Lolly Daskal:
I've been doing this for 27 years, and in the very beginning I used to take notes. I had journals upon journals upon journals. Now I do it in the form of a meditation, where I kind of just relax with it and try not to make it "I have to do it". I find that when I can relax in a ritual, I get more out of it; more energy out of it than if I have to write and journal. I just sit with it and I feel good.
I allow the things I've done really great that day to almost wash over me, and say wow, that feels good. You know, you were of service, you did make an impact, that's why you're here, that's your purpose, that's your meaning. And so I just allow it to be like a meditation these days. But it used to be a journal; I used to write them all down.
Mac Prichard:
Well I'm so glad we got a chance to talk about one of the 7 archetypes. I know there are 6 others and you lay them out in your book. I'm also glad we had a chance to talk about the Impostor Syndrome, because that is something that comes up a lot in my conversations with job seekers and it's certainly personally something I've wrestled with.
Now, tell us what's coming up next for you, Lolly. What's on the horizon?
Lolly Daskal:
I've given birth to my biggest baby and it's The Leadership Gap: What Gets Between You and Your Greatness. What's great about this book is that you get to visit the offices and the experiences and the folks that are running Fortune 500 companies. You get to meet them intimately. You get to see that, universally, we suffer like they suffer.
We have the same issues, we have…maybe their challenges are bigger, but at the essence, the foundation of the challenges are universally the same. And I think we'll be able to learn a lot from the insights of this book. So this is my biggest baby, this is what I'm most excited about.
I would love if people would read the book, learn the rethink system, and apply it in order for them to find themselves and to unleash their greatness.
Mac Prichard:
Well, I love your energy and it's a terrific book. I know people can learn more about you, your book, and your other products and services by visiting your website. And that is LollyDaskal.com.
And we'll be sure to include that link and links to your books in the show notes. Lolly, thanks for being on the show today.
Lolly Daskal:
Thank you so much.
Mac Prichard:
It's been a pleasure.
Okay, we're back in the Mac's List studio with Jessica, Becky, and Ben. I enjoyed that conversation with Lolly. What are your thoughts?
Jessica Black:
Yeah, I actually also really enjoyed that conversation. I thought she had a lot of good points. And you mentioned actually…I thought it was really interesting about the Impostor Syndrome. I know you mentioned that.
But my real takeaway was, I really liked her sitting with…I don't know if I would necessarily call it the meditation style…but kind of having that ritual of thinking through things at the end of the day, and just having sort of a reflection period, and either taking notes or just letting yourself sit with the successes that you've had during the day, I think was her point.
And I think that that can be really valuable to kind of combat the Impostor Syndrome…to make you feel a little bit more like it's yours.
Ben Forstag:
I think it's interesting, because I think that she's absolutely right that everyone has Impostor Syndrome, that everyone feels that way most of the time or a lot of the time or some of the time. I think the challenge though, and I'm not the kind of person who's into that kind of meditation, I'll say that. It works for some people, but not me.
Mac Prichard:
I think Jessica and I are in the meditation camp.
Ben Forstag:
I know, I walk in early in the mornings and you guys are doing yoga and all this stuff…no. I think the challenge is her process of sitting down and thinking what I could have done better today…for me, part of the challenge is realizing that that voice in my head is not real. The insecurities I have that I'm an impostor, there's nothing that could actually be improved upon, and even if I was "the perfect employee" or "the perfect worker", that voice would still exist in my head.
I guess I'm offering the pessimistic view here of, like, I can't..I'm not sure what the escape valve for the Impostor Syndrome is.
Jessica Black:
I actually wasn't…and I'm not discounting anything you're saying, but I wasn't mentioning that you should sit with the things you could have done better. Because I do think that that will give you the downward spiral of making your anxieties and insecurities exacerbated. Especially at the end of the day, you don't want that right before bed, any of that.
But the opposite, doing the opposite, of what you've done well and the strengths that you do have, kind of those reinforcements…if that works for you…again, it doesn't work for everybody. But if that's something that works for you, I think that can be really valuable to kind of quell those anxieties and insecurities; to be able to say, "You know, I didn't have the best day, but I did do x, y, and z really well. And I can be really proud of that." And then enter the next day feeling really good.
Mac Prichard:
Yeah, I think there are a lot of different ways to do this. But what I heard Lolly talk about was the value of daily reflection, and that could take the form of meditation, I could be journaling…there are a lot of different ways to do it.
But, pausing for a moment to think about what you accomplished and what remains to be done and how you're going to approach it, I think, is always a good habit.
Becky Thomas:
I think it's not used as often as it could be, like just the level of awareness. People don't take a moment out of their day to look at what they're doing or how they're feeling about it. When she first got on and we were talking about gaps and sort of how you identify whether you're in a strength or in a gap, and just stopping yourself and noting what you're doing and also how you're feeling is a super big learning experience for you as a professional in your work every day.
Jessica Black:
I agree. That was what struck me as well, was just taking time to kind of stop your hustle and bustle and just being able to sit and reflect whether it's 1 minute, 2 minutes, 5 minutes, or 10 minutes. It's however long it takes for you, but kind of shutting everything else off. Because I think we all operate in this constant go-go-go…
Becky Thomas:
We have to consciously resist that. We have to say, "No, I'm stopping. I'm going to take 2 minutes." It's tough.
Jessica Black:
It's really tough. It's very valuable though, I agree.
Mac Prichard:
It is tough to find that time, but I've certainly personally found and I think there's research out there that supports it, if you make it a daily habit, if you have regular rituals and routines it becomes easier to find the time.
Well, thank you all. Thank you, Lolly, for joining us this week. Thank you, our listeners, for downloading today's episode of Find Your Dream Job.
If you like what you hear, please sign-up for our free weekly newsletter.
In every issue, we give you the key points of that week's show. We also include links to all the resources mentioned. And you'll get a transcript of the full episode.
If you subscribe to the newsletter now, we'll send you our Job Seeker Checklist. In one easy-to-use file, you get all the steps you need to take to find a great job.
Get your free newsletter and checklist today. Go to macslist.org/podcast.
Join us next Wednesday, when our special guest will be Bernie Reifkind. He'll explain how to do a  stealth job search. Until next time, thanks for letting us help you find your dream job.