What Successful People Do Differently, with Don Hutcheson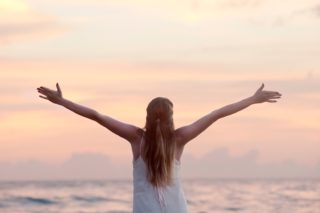 How do successful people think? What do they do that contributes to their success?
While there is no perfect formula for success, there are a some general tendencies that can make you more successful.  This week's guest, Don Hutcheson, explains what you can do to maximize your chances for success–both in the workplace and in life in-general.
The first quality all successful people have in common is they take full responsibility for their own self-knowledge and they avoid mindless conformity. If you start with a solid base of knowing who you are on the inside, you eliminate the guessing that so often  leads to unsatisfactory career choices.
Another thing that distinguishes successful people is a lifelong journey of learning. They read educational resources about how to use their individual talents and how to strengthen their emotional intelligence. People go through what Don calls "turning points" every 6 or 7 years. If they have a continuous mindset to keep getting better, these turning points will enhance their already honed abilities.
This Week's Guest
Don Hutcheson is a lifelong entrepreneur, inventor, author and coach. He hosts the daily podcast, Discover Your Talent — Do What You Love, and has interviewed over 350 successful people. By the end of 2016, he will be offering membership groups and courses, which will include experts on topics such as emotional intelligence, salary negotiations and exposing natural abilities.  Don has never had a boss. Instead, he has created six companies in advertising, publishing, coaching and career planning over the last 40 years.
Resources from this Episode
Transcript
Mac Prichard:
This is Find Your Dream Job, a podcast that helps you get hired, have the career you want, and make a difference in life. I'm Mac Prichard, your host and publisher of Mac's List. I'm joined by my co-host Ben Forstag, our managing director, and Jenna Forstrom, our community manager. This week, we're talking about what successful people do differently. Our show is brought to you by Hack the Hidden Job Market, the new online course from Mac's List that starts November 1st. As many as eight out of ten job openings never get advertised. Is your dream job one of them? Learn how to uncover hidden jobs and get noticed by the hiring managers who fill them. Visit MacsList.org/course.
  Successful people share common habits no matter what field they may work in. What are the most important qualities you need to cultivate in order to enjoy success in your career? Our guest expert this week has the answer. Don Hutcheson has interviewed more than 350 successful people. Later in the show, I talk to him about the common habits these people share and how you can adopt them in your work life.
  Do your friends and family really know what you do for a living? Come on, admit it, half the relatives at your last family reunion didn't have a clue what you do at the office all day. Now, imagine if your professional contacts don't know the answer to that question. Ben Forstag has a solution. In a moment, Ben will share an easy formula you can use to answer the question, "What do you do?" "How do you find a career coach if you're a recent college graduate?" That's our question of the week. It comes from listener Sue Black. Jenna Forstrom shares her advice later in the show.
  First, as always, however, let's check in with the Mac's List team. Now, Jenna, Ben, you've both had successful careers. What's the number one quality you think has contributed the most to your success?
Jenna Forstrom:
For me, what helps me be successful, I think, is the fact that I'm a natural includer and networker. I always love connecting people, and I think I don't do it with the hopes of getting anything out of it, like financial or like a business idea or whatever. I just want people to get along and collaborate and be creative. It's really easy to hand out free invites to things, so setting up networking events or informationals for other people. If me and Mac were talking about something and he mentioned that he had an opportunity, it's like I want to just help him out and then I want to help my friends out that might be also interested in that kind of career path or something. That's for me. How about you, Ben?
Ben Forstag:
I'm going to bring up a catchphrase from my old camping days, which is, "I will clean toilets." That was the phrase we used at camp, which was basically the catchphrase for, "I'll do anything. Whatever we need to do today, we're going to get together as a team and do it." I've really embraced that in my career, where you've got your formal job description as it's written down on paper, and then there's everything else. That everything else is usually 90% of what you spend your time doing. I've really tried to make it a point of embracing that everything else and jumping in where help is needed, helping my colleagues, taking on new projects if I have the bandwidth to do it. I think that's the fun part, too, and it's a good employable skill as well.
Mac Prichard:
I've seen those qualities in both of you in our time working together. In your case, Jenna, you have a great network, and you get excited about reaching out to people whether it's for an event of inviting them to be on the podcast, and I think it serves you well. You also had us all organized during Burger Week here in Portland. You-
Jenna Forstrom:
So good.
Mac Prichard:
Yeah, it was good. There were a lot of good sandwiches, but you were getting people out as a group to restaurants every day of the week. Ben, I see that quality in you as well, just the willingness to take on any job. As you were speaking, though, I was reminded of myself. I got a job once when I was out of work for a while trying to break back into restaurants when I was in college, and I kept getting turned down. I wrote on one of my job applications, "Will wash dishes," and that's how I got hired at that restaurant. The manager said, "Oh, you'll wash dishes? I'll hire anybody who'll do that." That, too, is a quality that's served me well.
Ben Forstag:
I think washing dishes is probably a half step up from cleaning toilets.
Mac Prichard:
It's a little cleaner. It was pretty hot in the Iowa summer there with all that steam, but as for me, I think that work ethic that all three of us share, but my work ethic, I think, has helped me in my teens and twenties, at the start of my career. Later, I think, curiosity and that excitement about connecting relationship building that Jenna has as well are additional qualities. Terrific. Let's turn back to you, Ben, because every week you're out there looking around the internet in search of websites, books, or other tools our listeners can use in their job search. What have you uncovered for us this week?
Ben Forstag:
This week, I'm going to share a blog post from TheMuse.com. It was written by Alexandra Franzen, and it's called "How to Tell People What You Do and Be Remembered." I think we've all had the experience when we're out at a networking event and someone asks you like, "Hey, what do you do?" or at a party you get this a lot, too. You tell them, and you can tell as you're telling them what you do, it's in one ear, out the other. Either they're not paying attention or it just doesn't stick or they don't even really know what you're talking about. Certainly I've had this experience talking to my own family. They just can't quite get their mind around what I do.
Mac Prichard:
I've had uncles come to up to my friends at family events and say, "What does Mac really do for a living?"
Ben Forstag:
Yeah, like there's some secret we're hiding from everyone. Alexandra here has this really good blog post all about how you can communicate what you do in very simple terms. She starts with this quote from Maya Angelou, and it says, "People will forget what you said, people will forget what you did, but people will never forget how you made them feel." That's really the central point to this entire blog post, because her point is if you want to be remembered and you want people to know what you do and you want to be associated in their mind with a certain kind of skill, you have to tie what you do to an emotional feeling, right?
  She has the example for herself where she was talking to, actually, a taxi driver, and she said, "Well, you know, I'd write about how to write better." She knew that was kind of too esoteric of a way to describe it, so she said, "I write about the human condition," which is a little bit clearer, but then she said, "Really, the most simple thing is I write about love, how to connect with others in a clear, concise way." By tying it down into a very simple emotional connection like love, she believes that's a really good way to be remembered, that that taxi driver will remember her as someone who writes about love.
  She provides some formulas for how you can do this yourself, no matter what you do. It's a really interesting read, and this is the kind of thing where if you want to have a really good elevator pitch at a networking event and really get people's attention or you really want to knock grandma off her chair at Thanksgiving dinner, this is the kind of thing you would say when you're responding to, "What do you do for work?" Again, it's on TheMuse.com. The blog post is called "How to Tell People What You Do and Be Remembered," and we will have the link in the show notes.
Mac Prichard:
Ben, I've got to ask, what do you do for a living?
Ben Forstag:
I clean toilets, Mac. No, I think I go back to what Mac's List does and I think that's how I ground a lot of talking about myself. I usually say like, "I help people find meaningful work," and I do that a whole bunch of different ways, whether it's this podcast or an online course that we're doing or the blog or the books. It really boils down to helping people find meaning in their 9-to-5 or 12-to-12 jobs.
Mac Prichard:
Great. That's a memorable explanation. Thanks for that. If you have a suggestion for Ben, please write him. His email address is easy to remember. It's Ben@MacList.org. Now, let's turn to you, our listeners. Jenna Forstrom, our community manager, is here, and she has a question from a listener. Jenna, what did you find in the mailbag this week?
Jenna Forstrom:
Today's question comes from Sue Black, who asks, "Is there a great career coach for young recent college grads?" The answer is yes, but it totally depends on where you live. Since this is a national podcast, I figured it would be a good way to pivot from one great career coach for young kids and recent graduates but opportunities on how to find a good career coach. Some of the places that I checked out to look for a good career coach for younger people would be talking to your alumni organization. She asked for career grads, so I'm assuming that they've graduated for college or they're almost out of college, so definitely checking out with the school that they're at what opportunities there are there to just research local career coaches. Type into Google, "Career coaches in Portland, Oregon," or "New York City," or "Topeka, Kansas," wherever you are, and just kind of read through their bios and get a feel for who they are and see if it would be a good fit.
  I feel like a lot of career coaches offer free tips or they have a YouTube channel or they're on a podcast. You can kind of get a sense for free if it's worth the investment, if you feel like you're going to vibe with them on a personal level. There's also a career coach that's based here in Portland, Oregon that Mac's List has a friendship with. Her name is Satya Byock. She's been on the podcast before, and she runs a career counseling/coaching company called Quarter Life Counseling. She has a whole list of resources, of books and other publications about career coaching and what to look for, so we'll include her website in the show notes.
  Then, on a more fun level, I've been listening to this podcast called Another Round, and they have a lady who comes and speaks maybe every five to six episodes called Stacy-Marie Ishmael, and she is the head of BuzzFeed's apps, so she's technical, really high up. She's a woman of color and she just talks really I want to say colorfully about how to set up a LinkedIn profile and how to apply for a job. She's just very blunt. For me, personally, she's really hilarious. She'll be like, "The first thing is if you spell Stacy wrong, I'm not going to hire you. I'm going to try to give you the benefit of the doubt, but dot your T's, cross your I's, double-check spelling." She's just a really fun way to listen to career advice. We'll include a link to BuzzFeed's Another Round, too, on the podcast in our show notes.
  Mac and Ben, do you guys have any tips?
Ben Forstag:
I think those are all good options. The other thing I would point out to Sue would be just to get really clear on what exactly you mean by a coach in this case. I think there's two different things that might be going on for the recent grad. One is the big picture question, search for meaning, and that's something that I think a lot of people coming out of college have. It's what we call the quarter-life crisis. If you're struggling with that, that's probably not something that a career coach is the best person to help you at. They might be able to steer you in the right direction in terms of a job, but that might be something more along the lines of a life coach, to use the best term I can think of. It's someone like Paul Angone, who's been on the show before, has talked about this and focuses on helping young people find the big picture and the meaning of how they want to dedicate their life. Then, there's the other piece, which is the specific job search, finding a job that fits with that meaning. That's where I think the career coach would come in handy. Just kind of get really clear about what you want of those two options and pick accordingly.
Mac Prichard:
I would add: once you're clear about the problem, shop around. You can, either through recommendations from the sources Jenna mentioned, like alumni associations or career services offices, put together a short list of possible coaches. I would recommend interviewing up to three, and just ask them how they would approach your specific problem. Also, always ask for references. I think it's good to check with one or two people who have worked with a particular coach. I would also add: I know you're a huge fan of Another Round. For the benefit of our listeners, I've been hearing Jenna play that podcast now for a couple weeks. There's a lot of laughter that goes along with it, so definitely a show worth checking out.
Jenna Forstrom:
I'm totally addicted it, and it's hilarious. Thanks, guys. I really appreciate it. Sue, thank you so much for emailing us.
Mac Prichard:
Thank you, Jenna. If you have a question for Jenna, please email her. Her address is Jenna, J-E-N-N-A, @MacsList.org, and you can call our listener line. The listener line number is area code 716 and then "JOB TALK," J-O-B-T-A-L-K. These segments with Ben and Jenna are sponsored by Hack the Hidden Job Market, the new online course from Mac's List. As many as 80% of all jobs never get posted. Instead, employers fill these openings by word of mouth. Our new course shows you how this hidden job market works. We teach you how to find plum gigs that never appear on a job board, how to stand out in a crowd of applicants, and how to connect with insiders who can help your career. In each of the course's twelve modules, you get the tools and tips you need to get the work you want, meaningful work, work that makes a difference, work that you can love. Hack the Hidden Job Market launches November 1st. Don't wait. Get updates and lock in the early bird price now. Go to MacsList.org/course.
  Now let's turn to this week's guest expert, Don Hutcheson. Don Hutcheson is a lifelong entrepreneur, inventor, author, and coach. He hosts a daily podcast, Discover Your Talent – Do What You Love. Don has never had a boss. Instead, he's created six companies in advertising, publishing, coaching, and career planning over the last 40 years. Don joins us today from Charleston, South Carolina. Don, thanks for coming on the show.
Don Hutcheson:
It is such a pleasure to be having this conversation with you. I admire so much what you and your team are doing out there.
Mac Prichard:
That's very kind of you, and we're big fans of your podcast as well. We'll talk more about that, but one of the things I really like about your show is, every day, you interview successful people, and you've talked almost 400 successful folks. That's our topic today: what successful people do differently. You've found, Don, it's not an accident; it happens because people do specific things. Can you tell us more about that in general?
Don Hutcheson:
In the late 1980s when I was in the ad business and a person on my staff had gone through some assessments and stuff that led her from a private school to Brown University, it just got me thinking about what she did. I went through the assessment myself, and I just started digging deep into how we make decisions about, perhaps, the most important decision that we face in our lives: Who am I and what am I supposed to do? How am I supposed to do it? What I saw in six months or nine months of just basic research is that it's more complicated times 1,000 than we're told. I think, frankly, there's not a perfect formula. I think the people that do it do a lot of different things, and so much of it is random. What I see you doing so well, you and your team, and what we've been doing on the show is trying to drill down into the various parts that go into a good plan about understanding yourself and what you want to do so that people can start being a little more analytical about it on one hand and a little more intuitive about it on the other hand, if that makes sense.
Mac Prichard:
It does. I know you've identified specific qualities, actually a list of twelve, that people have in common who are successful in the workplace and in life. One of them is goals. Let's talk about goals. Why do they matter so much, Don, in creating success?
Don Hutcheson:
They're critical, but before goals: my opinion after, like I said, 28 years is that if you start out and you take full responsibility for self-awareness and don't abdicate your decisions to the systems you live in, whether it's a family system or a school or an organization of any kind, until you realize that you are a part of that system and the systems have their own goals for you-. Not malicious, not some terrible, insidious plot, it's just that if you work at IBM, IBM's got a bunch of goals. If you go to a good secondary school and you get accepted to Yale, they're real happy for you to go to Yale because it looks good on their pro forma. Maybe you should've gone to art school.
  It's easy to be caught up in what we called in one of our books "the living conspiracy." That is the legend of these arctic rodents going over cliffs to their deaths en masse. It's conformity. It's just mindless conformity, and that's what people around the world do regularly, except for those people who are just lucky enough, either by luck or by trusting their instincts, to say, "Wait a minute, I'm going to think for me." Before you can have goals, you have to understand that it's utterly complex, and you have to start out with, "This is an inside job. I've got to take full responsibility. I've got to understand who I am spiritually, intellectually, emotionally, physically, and in countless other ways, and then I can start building from that base and know that this is always my responsibility. It comes from me, and I can have mentors and I can study and read books and take What Color Is Your Parachute? and go through assessments and all, but only if I take full responsibility and know that until I know myself as well as I can and keep on knowing myself, I'm never going to get what I want."
Mac Prichard:
That does sound complicated, the process that you described. How do people get through that, Don, and is it something that they do throughout their life?
Don Hutcheson:
There's a great book out there by a guy named Pop Bronson you've probably heard of, What Should I Do with My Life? Po, if you're out there, I want to have you on the show, so call me. A brilliant book. It's about ten years old, and I have to say I'm embarrassed to say I didn't find out about it until a couple of years ago. What he did, what Po did, is he interviewed several hundred people like we've done on podcasts, but he got to know them over a period of a couple of years, and he tells their stories brilliantly. These people are very transparent and very honest. What you see, Mac, in those stories and what I learned doing the company that I started called The [Highlands 00:19:49] Company 28 years ago is that, like I said, it's a very complex problem, but if you break it apart and take responsibility for it and read some basic texts and take some basic assessments and spend a lot of time journaling and reflecting on who you are and what you want and learning from people who've done what you want to do, then you increase the odds exponentially of getting what you want.
  P.S., every six of seven years, there's a psychologist who told us for a hundred years, we go through these things called turning points. At those turning points, they happen literally [since 00:20:28] the day we're born, almost, and when you go through those, if you've been a good student of yourself and of life, then you're prepared to-. It's like good nutrition. Then you stay healthy if you keep learning and keep growing and keep nourishing yourself with good information about what works and what doesn't.
Mac Prichard:
So, it's a lifelong process. Recognize that you're going to go through these turning points, you'd call them, every six or seven years, and self-assessment and knowing yourself is going to help you navigate those changes?
Don Hutcheson:
Even Aristotle said, "Knowing yourself is the beginning of all wisdom," and it is. How many people do you know in your life, acquaintances and people that you run across, you think really have a good self-understanding? Peter Drucker said it beautifully in an article in Harvard Business Review, which is Knowing Oneself or something like that, Managing Oneself. He said most people think they know what they're good at. They're usually wrong, and furthermore, they're not even good at knowing what they're not good at. Drucker was a pretty smart guy creating great work until he was 90-something years old.
  If that's the case, then it's almost like we live in a world where we react. "Hey, Mac, you're great with people. You'd be great in sales," you heard from the guy when you graduated college, so you go into sales or, I told you in the pre-interview, I was going to take a teaching job, and a guy threw out an opportunity for a magazine. For reasons known only to the universe, I said okay, and set off on never having a boss and being an entrepreneur. There's luck tied with self-awareness tied with just a continuous mindset of, "I want to keep getting better and trying to just improve who I am and what I can contribute."
Mac Prichard:
So, how do you act on that self-awareness, Don? How do you see people, once they are in touch with themselves and they know their strengths and they're listening to their instincts, how do they act on that and get what they want in their career and the workplace and in life?
Don Hutcheson:
They've found the structure. It's a great question. That's part of what those twelve tenants were, and that's just one look at it. You can cut this several different ways, but if they do the basics, realizing it's an inside job, it's a lot more complex than we're lead to believe, if they take responsibility for chiseling out a purpose, find a good course, read What Color Is Your Parachute? for heaven's sakes. That man has sold 10 million copies over 40 years, and he's got a blueprint. Read Po Bronson's What Should I do with My Life? Read Don't Waste Your Talent by Dr. Bob McDonald and yours truly. There's scores of books. Try to get away from the motivational stuff. That's all fine, but I was born motivated, and you probably were, too. I don't need a lot of help on being motivated, but I do need help on everything else, on self-awareness.
  Understanding the marketplace. There's a guy Ben Green that we had on our show talking about the fact that there are-. What are the stats? Let me look over here. 3 billion people want jobs in the world and there's 1.2 billion jobs available, so that leaves 1.8 billion people out of luck. What Ben has done, this guy from South Carolina, is help the readers around the world understand this is how you prepare yourself or the global marketplace. Understanding that emotional intelligence, kids who come out of college have the skills to do it, but the majority of them fail, the couple of million that graduated from college this year, 1.5 million. They fail because they don't understand emotional intelligence. They don't understand how to collaborate and problem solve and work creatively. It's too bad we don't teach courses on this, but that's the kind of research you need to do.
  I don't want to scare off your listeners into thinking you've got to get five Ph.D.s in career planning. It's really not any more complicated than listening to some of these principals on your show and what y'all are doing and on our show and just digging in and realizing that, as you said, you're going to set some good goals once you know who you are. You're going to surround yourself with people who really wish the best for you and can give you objective feedback. You're going to realize it's there scariest thing you'll ever do, but you can do it. We learn more from failure than victories. Be disciplined as a son-of-a-gun because without discipline, nothing happens. Finally, trust your instincts, because at the end, whether you're religious or spiritual or whatever it is, that's where the answers are, in the wee small voice inside.
Mac Prichard:
One of the factors you mentioned just a moment ago and on your list of twelve qualities that make a difference is accepting failure. Why is that important? Often, people are afraid of failure and think that it's actually not a predictor of success at all.
Don Hutcheson:
It's an illusion. What happens is, and again, this is one man's opinion, but I've studied it almost thirty years, so I guess I have a right to that opinion, but we live in the stress cycle. We're outer-directed. We're short-term oriented. We're wealth, status, and power oriented, especially in this country. I'm an entrepreneur. I think wealth is fine to a point, but then it sort of turns back on you. If we were more inner-directed and values oriented and long-term oriented, then we could sort of make strategic decisions instead of knee-jerk reactions. We get into a role.
  Maybe we went to law school and we're at a law firm and we wake up one day before we make partner and realize we hate it. Well, that's a big change. You've invested six or seven or eight years of your life. Maybe we set off in a sales job with a big company and realized we really want to be a counselor. What could be more daunting? You've got a spouse or a mate and you may have kids and you've got responsibilities. I don't poo-poo anybody having fear; it's just that what happens if you stay the course and you're miserable and you're not using your talents or your best skills, I don't know much worse than that.
  There's a way to break it off into bite-sized chunks and be mindful about it. Journal. People say, "What's the first thing you do?" Stop. "Oh, that's glib. What do you mean by 'stop'?" I mean, take a little time every day for yourself, quiet time, 15 or 20 minutes and just start thinking how you feel and what you might want. Maybe you stay in the same company, but you're in a different area of that company. It's just sort of being conscious enough to think about the time we have here is very precious and for ourselves and for the good of the order, it'd be better, in my opinion, if we just made maximum use of what those talents are. It starts from within.
Mac Prichard:
Don, like a lot of folks, I imagine you had this experience, too: my folks told me the company I kept as I was growing up mattered. In your list of twelve qualities, you identify that as a factor. The people we surround ourselves influence us. Can you tell us more about that?
Don Hutcheson:
Yeah. I think it's about as essential as it gets. You are the sum result of the five people that you surround yourself with. I think that if you surround yourself, you seek them out. There are all kind of networking groups or there are all kinds of organizations. If you have the confidence just to get out there into the field you're in or into another field and try to find like-minded people who have the same values base and are using the best of their talents and the best of who they are, the families want what they want for us because they love us, for the most part. We have to listen to ourselves and find that teacher or that person out in the business world or the professional world or the artistic world who can give us another perspective, because they're not stuck in the lemming conspiracy and they don't have anything to gain either way; they just want to share their truth about what they're doing.
Mac Prichard:
Great. This has been a rewarding conversation, Don. What else would you like to add?
Don Hutcheson:
There's a great quote that I saw the other day from J.R.R. Tolkien, "Not all of those who wander are lost." I think when people express indecision at different junctures of their lives that that's seen as weakness, and I think it's the greatest indication of courage. Plenty of people stay the course for 40 years and have great careers and add value, but they're in the minority, that 1% that really love what they do. The reason we do the show and, I think, the reason you do what you do is it's possible to turn that 87% around the world and that 72% in this country to a much higher percentage of people that are satisfied by just doing some of the basic principles that you share all the time and that we sure. I just encourage people to keep on doing that and not being afraid to take the road less traveled.
Mac Prichard:
Terrific, Don. Tell us what's next for you. What's coming up?
Don Hutcheson:
The podcast has grown really nicely and continues to grow, the weekly show, and I'm real excited about that, your listeners know well. We want to offer membership groups where we can, on Facebook and other modalities, and want to offer courses. I created courses back during the '90s. Offer courses, because that's where education is happening is online, where people can do the things that you and I have been discussing in the last 15 or 20 minutes. Membership sites where people can go and there are experts that come on every week and talk about everything from emotional intelligence to natural abilities to negotiating your salary. We're going to be doing that between now and the end of the year and continuing to spread the-
Mac Prichard:
Well, thanks, Don. We'll be sure to include a link to your website. To find your show, people can visit DiscoverYourTalentPodcast.com. We'll include that link in the show notes as well. Thank you for joining us on the show this week.
Don Hutcheson:
It's a great pleasure. I wish you and your team continued great success.
Mac Prichard:
We're back at the Mac's List studio with Jenna and Ben. Tell me, you two, what you think of that conversation with Don.
Ben Forstag:
I thought it was a great conversation, and I think Don brought up two points that I think enforce each other or they go together. One is the talk about the lemming conspiracy, which I think all of us have gone through at some point in our life, where we're living someone else's goals or someone else's agenda or what we think we're supposed to be doing. I know, certainly, in my life after I graduated from college, I thought my parents expected me to go to grad school or my friends were all going to grad school, so that's what I should do. It wasn't until I went to grad school and absolutely hated it that I realized, "Oh, this isn't really what I want to be doing."
  That feeds into the second point of accepting failure, because I think it's foolish of us to think we're going to have all the answers ourselves ahead of time. Part of life is that you live it. It's a process, and you just need to be living it with your eyes opened. Sometimes you find yourself in a position, whether you're like me and you're in grad school and you really didn't like it or you're in a job that you really don't like or some other situation in life where you say, "This isn't working for me, and I'm not a failure if I choose to step back and do something different." I've heard people say, "The most effective people are the people who quickly figure out what something is failing and then quit early." The difference between success and failure is learning when you're going to quit.
Jenna Forstrom:
I really liked his J.R.R. Tolkien quote, which is funny, because I see that on bumper stickers all the time, but I'm not-
Mac Prichard:
I see it in Portland all the time, too.
Jenna Forstrom:
Yeah, it's like a huge bumper sticker. It's all over Portland.
Mac Prichard:
Maybe not so much in Charleston, South Carolina.
Jenna Forstrom:
Yeah, but I also don't really like Lord of the Rings, which I feel bad admitting to, because a lot of my friends love them, but I do like the Sunblock song that came out when I was in middle school, and I pulled up the quote. It reminds me a lot of this J.R.R. Tolkien thing and it says, "Don't feel guilty if you don't know what you're going to do with your life. The most interesting people I know didn't know at 22 what they were going to do with their lives, and some of the most interesting 40 year olds I know still don't." I've kind of held onto that, because I feel like it's really relevant to, "Not all who wander are lost." It's like we're just all trying to figure out our lives together.
  I think if you tie it back to what he was saying about emotional intelligence and when you're-. We talk to a lot of people who do career pivots or they're about to do a career pivot and they mentally get really stressed out. Finances or their family or they have kids or if they have to go back to school and they get stuck in this fear mentality, but it's like if you can be interesting and if you can self-acknowledge, "I'm in this job, I'm miserable, and I need to make a shift and I need to pivot," that's an interesting story. When you're talking to recruiters or you're talking to employers or job hunters or whoever, if you have an interesting story that relates back to why you're making that shift, it's interesting and it attracts people. I feel like you're going to be way more successful if you just stop and admit it and move on. Don't beat yourself up, people.
Mac Prichard:
A job is not a life sentence, and the point that I heard Don make that I really responded to was this idea of these turning points every six or seven years, because I see people who have had successful careers, they've done different things, and they might not be on a six or seven year cycle, maybe it's five, maybe it's ten years, but they're not afraid to try. That goes back to your point, Ben, about not being afraid of failure and trying something new. There's a lot of good food for thought there.
  Thank you, Ben and Jenna, and thank you, Don, for joining us, and thank you all, our listeners, for joining us for today's episode of Find Your Dream Job. If you like what you hear, please sign up for our free weekly newsletter. In each issue, we give you the key points of that week's show. We also include links to all the resources mentioned, and you get a transcript of the full episode. If you subscribe to the newsletter now, we'll send you the Job Seeker Checklist. In one easy-to-use file, we show you all the steps you need to take to find a great job. Get your free newsletter and checklist today. Go to MacsList.org/podcast. Join us next Wednesday when our special guest will be Angela Copeland. She'll explain how to make the most of your next networking event. Until next time, thanks for letting us help you find your dream job.