10 Killer Mistakes To Avoid in an Informational Interview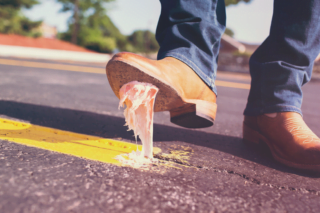 Informational interviews are one of the best ways to clarify your career goals, grow a professional network, and uncover hidden jobs that never get posted publicly. Having conversations with other professionals can help you answer practical questions about the job market in your field, open up your network and help you make new contacts, and put you in contact with hiring managers at companies you want to work for.
But where do you start? If you haven't done an informational interview yet, there are a few basic steps to find the right people to meet and schedule an informational interview.
Once you have an informational interview on the books, it's important to conduct yourself well. I've been a part of countless informational interviews, and I've seen smart professionals make silly mistakes that leave a bad impression. You can learn from them, and do it right! Here are 10 mistakes you want to avoid in every informational interview:
1. Arrive too early
Don't come more than five minutes before an appointment. The person you're meeting has other business. Instead, take a walk around the block or catch up on your email at a coffee shop.
2. Dress down
Offices are much less formal these days. Business casual works most of the time. Always know the office culture, however. And avoid being too casual. I once had someone show up in a sweat-soaked Spandex cycling jersey and shorts.
3. Forget your resume
Always offer to share your resume at the start of the meeting even if you've emailed it in advance. The person you're meeting will be grateful to review it again and refresh their memory about your background.
4. Fail to prepare
There's no excuse for not reading your new contact's LinkedIn profile and checking out . Doing so gives you the information you need to make the most of the conversation and signals you want to use the time well.
5. Walk in without a goal
Every informational interview must have a purpose. Your exact goals depend on your needs. These could include introducing yourself to leaders in your field, growing your professional network, and reconnecting with former colleagues. Be clear about what you want before you walk through the door.
6. Have no ask
A veteran lobbyist I know says an unsuccessful meeting is one that ends without any next steps identified. Perhaps you want insights into a new career path, advice on how managers in your field are hiring, or introductions to new contacts. Have your list ready. The people you're meeting wouldn't see you if they didn't want to help.
7. Ask for a job
Never ask for a job in an informational interview. You're there to network and learn, not to apply for an open position. Asking your new contact for a job is a sure way to put them off.
8. Assume unlimited time
Your time is your most valuable asset. The same is true for the person you're meeting. So don't ask for more than 30 minutes, and don't go over. When you get down to the wire, thank them for their time and wrap up with your ask.
9. Leave your cards at home
All professionals, including people looking for work, need a business card. Offer up your card when the appointment ends and ask for theirs. Use the information to stay in touch with your contact on LinkedIn and via email.
10. Skip the thank-you note
Handwritten notes are nice. Email is just fine. Whatever the format, send your new contact a note to thank them for their time, attention, and expertise. And do so within 24 hours! People will notice, and remember, if you don't.