Why You Should Send a Thank You Note After an Interview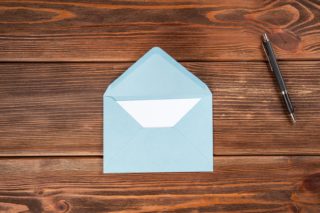 The Mac's List team regularly follows up with organizations who post jobs on our website. We like to know how local employers are finding qualified candidates. We also ask what these organizations are looking for in prospective employees and job applicants.
We once got a response from Tammy Minnick, former executive operations and human resources manager at Earth Advantage Institute in Portland:
We interviewed several [candidates] from Mac's list, but the process fell through on follow-up. Not one of those we interviewed sent a thank you note after the interview to let us know that they were still interested.

That is quite key to our organization.

It is quite exasperating not to have that important and telling message, especially if we really had our hopes set on them.
I can tell you from personal experience as an employer that I'm always surprised when I don't receive a thank-you note from someone I've interviewed for a job. To me, not sending a note signals a distinct lack of interest.
Don't fret about the format. There's no need to buy engraved stationery, learn calligraphy, or compose the next War and Peace. A simple email sent within 24 hours is fine.