4 Easy Self-Care Tips for Your Job Search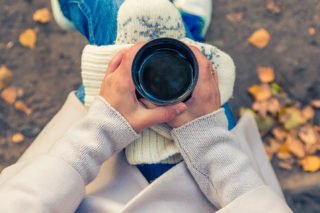 Feeling stuck, unhappy, unfulfilled, confused or overwhelmed in your job search? You're not alone. You might think the search is taking too long. Or that you're not making any progress despite all your effort. How do you cope and move forward towards a better day when doubt begins to take over?
Looking for the perfect job is more a marathon than a sprint. Because of the endurance it takes, every job seeker is likely to hit a wall at some point during their search. After sifting through hundreds of job postings, writing multiple cover letters, and scheduling informational interviews like they're going out of style, it's easy to end up frustrated and burnt out.
That's why it's so important to create intentional habits to stay motivated and resilient.
You know the next big thing is right around the corner — and it likely is! Here are four simple tips to help you stay sane and avoid coming down with the job search blues:
1. Go out and explore
Visiting a new museum, eating at a new restaurant, or exploring a new neighborhood can be the treat you need to keep things in perspective and avoid job search burnout. If you're new to a city, you may have moved because you wanted to explore, meet new people, and to enjoy a new quality of life. Sometimes the single best thing you can do is step away from the job search and reinvigorate your love for the environment you live in.
2. Take care of your health
Looking for a job heavily engages the intellect and the emotions, making it easy to forget about physical self-care. You might need a good soak at a spa or a healthier new diet to keep you sharp and upbeat. And never underestimate the power of exercise to keep your mood lively. We hear this time and time again because it's true: exercising helps us shed stress, improve focus and productivity, and release endorphins that boost our moods. Whether you're into the Portland culture of biking, running, and hiking, or you want to try out a new exercise class, it's time to get moving!
3. Find a social outlet
It's easy to get focused on the job search and put your social life on the back burner. But meeting people has so many benefits to your mental health and to your job search! Engaging with others helps you keep a healthy balance during your job search, plus you never know who may have a hot job lead for you. Spending time socializing with other job seekers can be a great way to relieve stress, vent your frustrations, and share insights.
4. Build downtime into your schedule
While it's important to commit to your job search, it's equally important to find balance and realize when you need to take a break. On the days when it's really hard, give yourself a much-needed rest. And if you find it difficult to leave your job search headspace for a few hours a day or a couple days a week, schedule downtime into your weekly agenda. Treat yourself to a long walk. Grab a snack. Pet your dog. Enjoy the little things and know that time spent recharging your batteries is anything but time wasted.
Remember, if you're burned out you're not in a good position to land your dream job. By investing in your own personal health and happiness, you'll make a stronger impression on employers and have the energy you need to find focus, achieve your goals, and discover a job you'll love.