The Work & Reward of a Career Change: Shannon Heizenrader's Story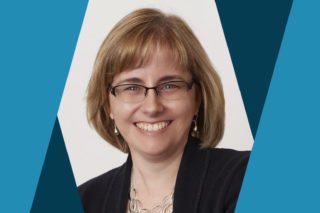 Making a big career change takes a lot of effort. It takes time to learn new skills and research new industries. It takes energy to meet new people and form new connections in the industries and companies you want to work for. And it takes personal strength to stay positive through the frustrating parts of a job search. Shannon Heizenrader is here to show you it can be done! She identified a new career trajectory and did the work to make it a reality.
What do you do for a career? Who do you work for?
I worked in marketing/communications for many years. One aspect of work that I was drawn to was project management and I decided to make a career change. Now I am the project manager of strategic initiatives at Avamere Health Services.
How long did it take you to find this job?
My overall job search was ten months. Once I focused on the senior care industry, it took me about five months.
How did you find your job?
I had been networking with a variety of people in the senior care industry and had a list of companies to research. As I was researching Avamere, I looked at the job postings and found one that was a good fit for my project management and marketing experience. Based on my networking, I felt confident about sharing my interest and passion for the position.
What resources did you use in your job search?
I used a variety of resources from the Oregon Employment Department, to networking, to job sites and of course Mac's List. I also went a variety of networking events and business meetings. I also visited different job search websites for tips on resume, interviews, and everything else related to job searching.
What was the most difficult part of your job search? How did you overcome this challenge?
My biggest challenge was deciding which industry I wanted to work in. Once I focused on senior care, determining which networking and potential position opportunities to attend became more clear.
What is the single best piece of advice you would offer other job-seekers?
My advice is to embrace the experience. Searching for a job is hard, emotional, frustrating – insert your own adjectives. I met so many people with perspectives and information that were helpful. I doubt I would have met these people otherwise. Everyone I met with provided me with something that added to my search. Many of these people are now a part of my professional network and I look forward to staying in touch with them.
Why do you love your job?
My job allows me to grow my project management expertise in a variety of ways. The team I am a part of is doing exciting work and we are supportive of each other. And, working to improve the experience in the senior care community brings me great satisfaction.
Want to learn more about Shannon? Connect with her on LinkedIn!