Worth the Extra Effort: Terri Johns-Avery's Job Search Success Story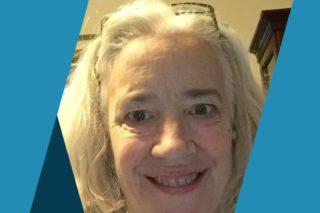 If we had to distill the entire Mac's List job search philosophy into two words, they would be "focus" and "networking." Mac's List reader, Terri Johns-Avery, used these two tactics to land her dream job as a classroom nurse for Beaverton School District. Here's her story.  
What do you do for a career? Who do you work for?
I work for the Beaverton School District as a classroom nurse. I am privileged to work with medically fragile students in the schools.
How long did it take you to find this job?
It took me at least six months; but once I zeroed in and focused on the opportunity, it was actually about two months.
How did you find your job? What resources did you use? What tool or tactic helped the most?
This job was recommended to me by a friend, which totally reinforces the idea of networking to get your employment desires out there.
At the same time, timeliness is a huge issue. I missed an email regarding a position with more hours at the District. If I had been more attentive to my email at the time, I would have had a good chance at the earlier position.
What was the most difficult part of your job search? How did you overcome this challenge?
The most difficult for me was finding my niche, where I could work with children and do the work I love.
What is the single best piece of advice you would offer other job-seekers?
Visualize what you want and share that with those you know. Continue the networking, including on LinkedIn, even if it takes you out of your comfort zone. It is sooo worth the extra effort!
Why do you love your job?
I enjoy working with children so much, especially in the school system, where our focus is on health promotion for each student. My favorite aspect of health care as a nurse is health promotion, so this position is right in line with my goals.
Want to learn more about Terri? Connect with her on LinkedIn.