Staying Ready for the Right Opportunity: C.J. Drake's Job Search Success Story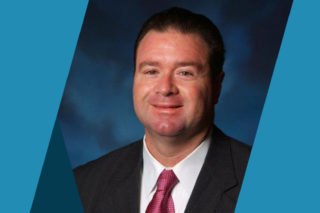 Everyone's job search story is different, but each individual story can inspire countless careers. We share the stories of job seekers' successes to inspire you in your own career, get ideas for new approaches, and to help us all better understand the local job market! 
Meet C.J. Drake, a communication's professional who has had different roles and responsibilities over his career. When he found an opening for his dream job, his challenge was to explain these transitions in a clear, concise way. Here's C.J.'s story.
What do you do for a career? Who do you work for?
I'm the communications and public affairs manager at the Georgia-Pacific containerboard mill in Toledo, Oregon. I have three key responsibilities: First, I manage internal communications (among employees) and external communications (with the media). Second, I develop and maintain relationships with local public officials and community leaders. Lastly, I identify opportunities for Georgia-Pacific to invest in the community through strategic sponsorships.
How long did it take you to find this job?
I wasn't actively looking for a new job. However, I noticed the Georgia-Pacific posting on Mac's List in May 2015 and was intrigued by the opportunity. After numerous interviews by phone and in person, I accepted an offer in July 2015 and arrived in Toledo the following month.
How did you find your job? What resources did you use? What tool or tactic helped the most?
Again, I wasn't actively job searching, so this was a happy accident. My only tactic was subscribing to Mac's List and keeping an eye on opportunities as they arose.
What was the most difficult part of your job search? How did you overcome this challenge?
The biggest challenge was explaining the various positions I've had since I began my career in 1989. I don't think my experience in public relations is that uncommon. I moved around quite a bit, mostly out of a desire to pursue more challenging roles and greater responsibilities. I consider myself an excellent writer and editor and those are highly marketable skills, so I rarely encountered many difficulties when I wanted to move on. The biggest change came in 2013, when I moved to Oregon after 46 years in Florida to escape its heat, humidity, and hurricanes. Explaining my career moves clearly, openly and honestly — both in writing and in person during interviews — helped greatly.
What is the single best piece of advice you would offer other job-seekers?
I actually have four tips. First, build as many professional relationships as possible, in person and online.
Second, keep your resume and LinkedIn profile current; you don't want to be scrambling to update your professional history when a great opportunity comes along.
Third, if you have a sizable gap between jobs, be prepared to honestly explain it. If you leave a job and don't expect another one to come along for a while, then be productive and volunteer your time and talent for a worthy cause. Many nonprofit organizations would welcome your support.
Finally, always send a brief, handwritten thank-you note (not an email) to each person after he or she interviews you. It may seem like a quaint tradition in the digital age, but your interviewer will be favorably impressed that you took the time to be so thoughtful.
Why do you love your job?
It's the perfect mix of communications, public affairs, and community relations.