Learning New Skills To Uncover New Opportunities: Kenji Sekino's Job Search Success Story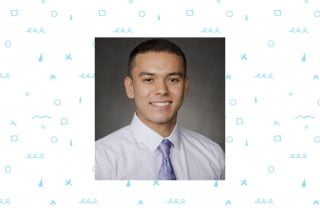 Breaking into a new industry can be difficult when you do not have a foundation of skills to fall back on. Kenji Sekino's biggest hurdle in his job search was landing a technical role despite having limited training and educational background in coding and software development. To learn the right skills, Kenji took the initiative to teach himself programming and database skills so he could uncover more career avenues. Growing these skills is what helped set Kenji apart, as he puts it, "Skills and knowledge tend to compound over time, so the more you have early on, the better off you'll be later." Find out how Kenji built a technical career by working for Major League Baseball organizations, including the Texas Rangers and the Los Angeles Dodgers.
What do you do for a career? Who do you work for?
I'm currently Manager of Business Data Systems for the Los Angeles Dodgers of Major League Baseball.
How long did it take you to find this job?
I graduated from University of Puget Sound in May 2015 as a full-time undergraduate student, and proceeded to accumulate a little over three years' worth of work experience before finding this job in March 2019.
How did you find your job? What resources did you use? What tool or tactic helped the most?
I found this job through a sports-specific job site called Teamwork Online. I wouldn't have had the opportunity, however, to pursue a full-time role with an MLB team if I hadn't already completed a baseball operations internship with the Texas Rangers in 2016. The internship allowed me to connect with people who could guide me towards full-time opportunities within the industry.
In general, I would recommend networking as an invaluable tactic with regard to finding job opportunities. Have conversations with people working within fields of interest, and learn as much as you can about the work they do. Along with helping you find potential openings, doing so will also assist you in acquiring the skills needed to land a desirable job within the near future.
What was the most difficult part of your job search? How did you overcome this challenge?
The most difficult part was probably landing a technical role despite a lack of significant formal education or training.
My educational background emphasized economics and statistics, but not coding or general software development. I compensated by teaching myself the programming and database skills needed to land high-level data engineering and data systems management roles.
Intrinsic motivation certainly helped in overcoming challenges faced along this path. The ability to provide for one's self is important, hence why very few of us are willing to work for free, but material and financial awards should become secondary to some form of intellectual curiosity and internal drive to succeed.
What is the single best piece of advice you would offer other job-seekers?
Develop your skills and your network. Especially early on in your career, avoid the allure of seemingly high pay-rates, seemingly impressive job titles, and companies with strong "brand" names, if opportunities along these lines come at the expense of roles that can truly help you develop your actual talents and competencies. You can otherwise run the risk of encountering a situation where your lack of true ability proves a tremendous challenge, because you didn't capitalize on earlier points within your career that should have been spent learning and rapidly improving yourself. Skills and knowledge tend to compound over time, so the more you have early on, the better off you'll be later.
Have an overall positive and growth-oriented attitude coupled with a strong work ethic, and success will tend to come your way. Aside from skill acquisition, network as much as possible. Sending blind job applications doesn't work nearly as effectively as actually knowing somebody at the company where you'd like to work. And if you meet somebody working within a field of interest, and their company isn't hiring, odds are often decent that they know of one that is.
Why do you love your job?
I'm appreciative of the chance to pursue dual passions of learning and problem solving within a competitive industry, and to cultivate my love of sports.