Finding a New Job When You're Not Looking: Katrina Holland's Job Search Success Story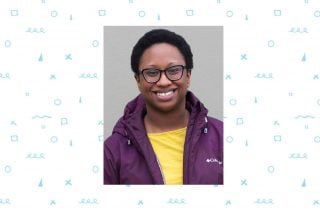 In this job search success story, Katrina Holland shares how she knew the time was right to move on to a new opportunity with JOIN.
What do you do for a career? Who do you work for?
I am the Executive Director of JOIN.  
How long did it take you to find this job?
I wasn't looking for a job, actually. I was at Community Alliance of Tenants and someone approached me about applying for the job. I'm a firm believer that you never turn down an opportunity before exploring it to see if it's a right fit. I was prepared to tell the interview panel in the second interview that I was going to say no, but after meeting with staff, hearing more about the mission, seeing the passion of team members, I made the decision that if we could get to an agreeable compensation package, I'd seriously consider the position. We did and the rest is history.
How did you find your job? What resources did you use? What tool or tactic helped the most?
See above.
What was the most difficult part of your job search? How did you overcome this challenge?
The biggest challenge for me was actually making the decision once a final offer had been negotiated. While we reached an agreement on compensation the decision to leave my current position at the time was very hard. I had grown attached to my team members after five years and the thought of leaving was sad. I knew the team was very capable though and they would carry on the work. I also kept reflecting on how great it would be for CAT to have an Executive Director that could travel on demand without the difficulties my physical health posed. It would be better for the mission of the organization.
What is the single best piece of advice you would offer other job-seekers?
I'm a firm believer that everything happens for a reason. When we face uncertain times and challenges in our lives – even if it's hard to see – there is a lesson or some greater purpose behind the situation happening in the moment. Our call is to be patient enough to listen and find what that greater purpose is. Sometimes the purpose won't be readily available to see, but if we wait it out trying our best to think clearly, feel the feelings we have through the time, and be open to exploring what about ourselves we're learning to be better to self and others, the purpose will be seen. I've yet to experience otherwise in life.
Why do you love your job?
I'm so inspired by my team, actually. The way they serve to accomplish the mission makes me want to work hard each day to support their efforts. I'm also inspired by the folks we serve who have incredible stories to tell. JOIN places people in housing who've been on the streets and the joy folks experience when they finally get a place is beyond magical.
Everyone's job search story is different, but each individual story can inspire and empower others who are on their own unique path. We love to hear how our readers have found rewarding careers in Portland, and we want to share these stories with you to inspire you in your job search and to help us all better understand the local job market!