Building Relationships to Unlock New Positions: Connor Snashall's Job Search Story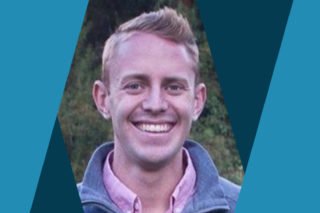 You're probably used to hearing the age-old expression, "it's all about who you know." But did you know that by building relationships you can unlock new positions and find great opportunities at some of the most coveted companies in the nation? That's how Connor Snashall found his job working for Nike. Read Connor's job search story to see how he utilized patience, relationships and old connections to find his dream job working for an employer he's been wanting to work for his entire life.
What do you do for a career? Who do you work for?
I've been working in staffing for the past 2.5 years, spent time with two different agencies with my focus being primarily Marketing & Creative. In the last few weeks I accepted a position as a Technical Recruiter here at Nike on the Core Engineering team. My focus will mainly be Technology, Digital and Mobile.
How long did it take you to find this job?
I mean, my whole life to get to Nike! But in all seriousness, about 7 months. The first conversation I had with a recruiter here was in December, we kept in touch and once opportunities became available, the timing worked out well.
How did you find your job? What resources did you use? What tool or tactic helped the most?
100% networking. I got referred by a past manager of mine to a recruiter here at Nike, we did an informational and kept in touch. Relationship building and networking is how I've found each position in my career so far.
What was the most difficult part of your job search? How did you overcome this challenge?
Having patience, definitely. After meeting with the recruiter at Nike initally, I was more fired up than ever to want to work here, but the position we originally talked about fell through so it became a waiting game. While keeping in touch it was tough to maintain a balance of reminding her of my interest while trying not to bug her too much and eventually it paid off!
What is the single best piece of advice you would offer other job-seekers?
Keep your head on straight. A big turn off to most recruiters and hiring managers is someone pestering them nonstop about an opening. Showing desire is fantastic and definitely needed, but keep in mind that finding a job is all about building relationships.
Why do you love your job?
I'll always tell people what I love most about recruiting is the relationships. I'm a very social person by nature and this job allows me to connect with new people constantly, learn their story and then try to help them on their path. Hands down the most rewarding part of recruiting is touching base with someone a few months into their new job and hearing how well it's going, knowing you had a small hand in that.