Tapping Into Your Network To Find New Opportunities, with John Hartman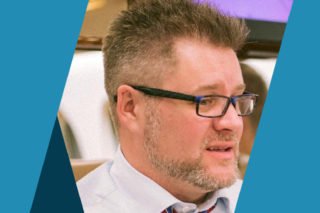 It can feel frustrating to hear that you are overqualified for the job you want. Hiring managers may feel it's a waste of both time and money to hire you if you have more experience than the job requires. There are ways around this, including doing your research to understand where the company is heading and taking advantage of any connections you have within the company. On this bonus episode of Find Your Dream Job, John Hartman and I discuss how he tapped into his personal network to overcome two specific challenges in his job search: first, hiring managers saw his skills as too specialized; and second, he was being told he was overqualified for jobs he applied for. Listen in to hear John explain how he learned to overcome the "overqualified" hurdle and landed a job he enjoys. 
Transcript
Find Your Dream Job, Bonus Episode:
Tapping Into Your Network To Find New Opportunities, with John Hartman
Airdate: February 11, 2019
Mac Prichard:
This is Find Your Dream Job, the podcast that helps you get hired, find the career you want, and make a difference in life.
I'm your host, Mac Prichard. I'm also the founder of Mac's List. It's a job board in the Pacific Northwest that helps professionals find fulfilling careers.
To get your dream job, you need clear goals, great skills, and a good network. You also have to know how to look for work.
One of the best ways to get good at job hunting is to talk to people who do it well.
That's why, once a month, I interview a Mac's List reader who found a job they love. Our guest shares how they did it and offers their best job search tips.
Today I'm talking to Johnny Hartman. He's the director of research and development at Elevate Pictures in Columbus, Ohio.
Johnny Hartman believes in the power of relationships.
In a story you can find on the Mac's List website, Johnny says that tapping into his personal network made a difference. He also says he faced two big challenges in his job search: employers thought he was overqualified and said that his skills were too specialized.
Now, Johnny has been in his role for almost two years. He joins us today here in Portland at the Mac's List studio to share how he found his dream job.
Johnny, welcome to the show.
John Hartman:
Thanks. Thanks so much for having me.
Mac Prichard:
Well, it's a pleasure and I appreciate you coming downtown to share your job search story. You're the director of research and development at Elevate Pictures.
Why do you love your job, Johnny?
John Hartman:
I love my job because I get to not only feed my technical side, but I get to feed my creative side and I kind of did that in reverse because my job description makes you think that I'm a very kind of technical person and my joke or little tagline has always been, technically I'm creative because I've done all of these technical productions and technical roles in the creative industry for a very long time, and it's just being able to make these palees come to life.
Mac Prichard:
What's a palee?
John Hartman:
Palees are the alien helpers of the Ultra Squad, which is a graphic novel we're doing right now with our partner Justice…for our Justice Studio project.
Mac Prichard:
You're creating artificial worlds, every day, 9-5.
John Hartman:
At the corner of what I do, I build story worlds and that's really where my passion is and where I got inspiration from people like Jeff Gomez, who's a mentor of mine, and really just being able to kind of live that dream of how to tell engaging stories on one side. Then the other side of my world, because I run a lab, a lot of my work is in the medical side.
We're doing a whole bunch of stuff in and around vision therapy and helping people to heal from traumatic brain injuries and things like that. Which, it's like, "How did we get here?" But honestly it's the toolset of the industry, so the 3D tools that are high end and meant for 3D visual effects in the motion picture industry are the same tools being used in AR, and VR, and medicine.
Mac Prichard:
That's fascinating, so you have a foot in two very different worlds. You're creating these fictional stories but you're also working in healthcare and helping to make a difference in people's lives, aren't you?
John Hartman:
That's really where I get this awesome zen balance of the fun and creativity and passion of things that I've been writing and doing and getting to work with writers and creatives all the time. Then, on the other side, being able to work with doctors and different people to put together these structures for how do we visualize and do these 3D stories?
Really it becomes like, the game mechanics become very similar, for the training mechanics for people in these simulations, and for the medical side as well as, "Hey, we're going to build an iOS game." Or "We're going to do…" whatever that is on the other side of the entertainment house.
Mac Prichard:
Cool. Well, let's talk about your job search. It took you about ten months to find this position.
John Hartman:
Oh, yes.
Mac Prichard:
What were your biggest challenges, Johnny?
John Hartman:
Well, I went and decided not to pull full anchor and went and worked in Ohio for probably about 18 months but my family stayed here. Some things didn't pan out there and I just couldn't stay separated and couldn't justifying moving my family so I came back. I started looking.
Mac Prichard:
That was a position that didn't work out, before Elevate pictures.
John Hartman:
Correct.
Mac Prichard:
You were in Ohio but then you came back to work.
John Hartman:
Correct and the reason I wanted to mention that is because that's initially where I met Jeremy and these folks, through my network there kind of connected to them. It'll all come back into a circle.
I came back home, I started talking with a couple…let's just call them extremely large agencies in town, and doing the dance and you know, I think one of them I probably had in the teens of people that I talked to and interviewed with within their agency, and then I talked to a lot of smaller and midsize and friends of mine who were like, "Oh, you know, I've always wanted to work with you but you've always done such crazy wild things in LA and Louisiana and worked in the entertainment industry." I mean, I'd just done 4 feature films, or five actually if you count the pre-production, and that kind of put me in an awkward spot.
In Portland, while it's very innovative and there are lots of things going on, oftimes I would find myself in situations where they were like, "Wow, we're not really doing a feature and that's what you just did." It really came to, I have done a lot more things in my career and I can help you in a lot more ways, in how I position myself.
Mac Prichard:
You had a lot of experience and obviously very impressive and some of the kinds of experiences that typical agencies might not have employees with those backgrounds.
John Hartman:
Or if they did there was only like one position that was the director level, so those positions weren't sitting open at that point.
Mac Prichard:
I hear this a lot from job seekers, I wonder if you did too, but from people who are farther along in their careers, did you have people telling you, Johnny, that you were overqualified?
John Hartman:
Absolutely. I literally had at least 5 people look me in the eye and say, "I'd hire you tomorrow but I feel like I'd only occupy about 10% of you or be able to utilize about 10% of what we really need you to do." So I kind of stepped back and really what I did is, I poked my head up beyond Oregon.
I should stipulate that a lot of mine was, I'm fortunate enough to be in a position of life that I just went to Ohio and decided that I really missed the Northwest. I did not want to leave the Northwest.
Mac Prichard:
You had this challenge, you were overqualified, you recognized that you wanted to stay in the Northwest, especially in Portland. What happened next, Johnny?
John Hartman:
I looked out on the horizon, there was a number of opportunities in Los Angeles. I found a company here locally, went through, was looking at a pretty senior media position and got to their executives and we had a conversation and they said, "Ah, we want to move the position to New York." I was like, we'd already started talking about salary and everything, and I'm like, "That's a different conversation because the money would have to be substantial to even consider it."
Mac Prichard:
How did you get connected with your current employer, Elevate Pictures? Because I know you've been there two years; they're in Ohio, you're still in Portland. I'm guessing you're working remotely, you're not commuting to Columbus every Monday.
John Hartman:
Correct, we're actually building out the Portland office for Elevate.
Mac Prichard:
Tell us how that happened.
John Hartman:
We initially connected, I was brought in to build this state of the art post-production facility is how it was pitched to me, and there was quite a bit of money on the table, so I came in as the VP of technology and built out 4K real-time workflows and a bunch of stuff for building out a post-processing studio.
Mac Prichard:
You did that here in Portland?
John Hartman:
No, this was in Ohio. Columbus, Ohio.
Mac Prichard:
Okay, so you actually went back to Ohio.
John Hartman:
Correct.
Mac Prichard:
Alright.
John Hartman:
These folks were coming in, they were looking at our facilities to potentially do color and you know post-production processes within the facility and I got to meet these guys. We met again at a Christmas party.
Fast forward a number of years later, a colleague of mine who was working with me at that studio was then working for them and they had an issue that they needed to address specifically with this formulation of building this studio back in the day when they were putting this together because this was an extremely long process that, as you can imagine, with such a large corporation, you have a long legal process with anything of this stature and size.
Mac Prichard:
Elevate Pictures had a problem. They needed to get this facility built, and you had…
John Hartman:
They brought me in as a consultant.
Mac Prichard:
You started going back to Ohio.
John Hartman:
Yeah, we did a couple of trips back and forth and I laid out some structure around how we…laid out some framework stuff and we started working together on presentations and building things out.
Mac Prichard:
It was a project, it wasn't a position?
John Hartman:
Correct.
Mac Prichard:
Okay.
John Hartman:
We talked about it at the beginning. The other thing is I was in a fairly unique position in that I had some IP.
Mac Prichard:
Tell us, what's that?
John Hartman:
Intellectual property. I talk about 2 kinds of IP in my world, some of it's entertainment some of it's technology, and this specifically is a technology IP and so I was able to also integrate that as part of the package and how I ended up getting this position.
Mac Prichard:
Okay, so you were open to a short-term project that required some travel. It wasn't your ideal opportunity but it came to you because you had the skills and they had a problem and there was a match. You took a risk here.
Did you think it would lead to a permanent position, Johnny?
John Hartman:
I hoped it would and we all kind of hoped it would. There was a big linchpin here in that this process and this project had to prove out. We had a whole series of video, basically many milestones or metrics that we had to meet that I was involved in, and we hit them and things went really well so that ended up helping immensely because monies opened up and this partnership flourished.
Mac Prichard:
Okay, so you created an opportunity for yourself, and you touched on this a moment ago, you talked about your relationship with someone in the company and you mentioned this in your article, too, about the importance of your network.
Tell us more about how your network helped you, not only find this opportunity but turn it into a permanent position?
John Hartman:
Yeah, I have to say, a lot of this goes back to what I've felt from a social standpoint that I've done and actively cultivated from the beginning. I used to teach a social media class, and I started back in 2008. A lot of my class my class didn't even have a Facebook account so it's a totally different world, but what I used to always say is, I think the most powerful, at that point, social network was LinkedIn, and people say, "Well, why do you say that?" And I'd say, "Well, because I sat in the room with the CMO of Adidas because of LinkedIn. Because I was able to make some connections, put the right things in front of the right people, lay out the pitch, get it structured, and then do some creative innovative things to get his attention to then get my meeting. That was all facilitated through my personal network and using this tool, LinkedIn, a social network, to create the pathways to able to explain this concept." Unfortunately, it was right after they spent all the money on that Star Wars cantina campaign and they didn't go through with it but it did get me in the room.
Mac Prichard:
That's great. Are there other techniques that you used during your search besides LinkedIn and networking that were helpful that you'd recommend to our listeners?
John Hartman:
Really, the one thing I would say that I did a lot of, you can only rewrite your cover letter and your resume so many times, so one of the things I did is, I just back through my contacts and honestly I think at one point I pulled out a box of old business cards that probably weren't in and I just thought about who those people were and, what do I want to do with myself? I haven't talked to this person in a long time, maybe I need to connect. It sounds a little stalkery but it's kind of the way of the world, just go see what they're saying on Twitter and stuff like that and start to engage people in conversation which is a lot of what I teach in my class and things like that for back in today with PSU and now at OSU.
Just go out there and nurture that personal connection that you have to go and say, "Hey." Don't go ask for a job, just say, "Hey, do you know of anything that's out there. Have you seen anything in this…this is my passion. I want to do this entertainment and…" My thing, or whatever your thing is and then, just ask.
Don't feel like you're asking them for a job; just ask them if they've seen any jobs, and that goes a long way because people really will, "Oh yeah." I think a lot of people get lost in that, "If I just rewrite this cover letter one more time, it'll be perfect."
Mac Prichard:
Well, I really appreciate you recommending that people step away from the computer and get out there and talk to folks.
Johnny, what's your number one job hunting tip?
John Hartman:
I would say number one is, do your homework, before you get on the phone, especially at a certain level in your career. You can get away with it when you're younger, but as you get older and you walk into the room you really need to know who you're talking to and what they're up to and ideally, if you can do your research well enough, what they're going to be doing. You can position yourself in a way to say, "Hey, I know you want to expand into the southwest arena in tire sales. And I know Larry so and so in Arizona and he's got a million tires for sale." Or whatever that is.
Do that homework.
Mac Prichard:
Understand people's needs and position yourself as a problem solver. That's a great tip.
Well, Johnny, thanks for the advice and for sharing your story. You can learn more about Johnny's job search by visiting macslist.org/stories.
And check out the Mac's List website. We have dozens of other success stories, like Johnny's. Every Friday we add a new interview with a Mac's List reader who's found a dream job.
Go to macslist.org/stories.
In the meantime, thank you for listening to today's bonus episode of Find Your Dream Job.