Podcast: Overcoming Uncertainty: Miranda Whitters' Job Search Success Story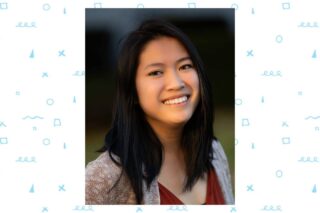 A job search can be grueling and the discouragement of not finding a job quickly is a common factor for many job seekers. One way to find a job you might love is to take a chance on a field you hadn't considered before. On this bonus episode of Find Your Dream Job, Miranda Whitters shares how she used her psychology degree to pursue a career in recruiting and how her network helped to get her foot in the door. We also discuss why one-click applications are a waste of time, and how field-specific certifications can provide you with more exposure to the jobs you want. Learn more about Miranda's career history below in this installment of our Success Stories series.
What do you do for a career? Who do you work for?
I work as a recruiting specialist with Columbia Distributing. Our company is among the largest beverage distributors in the Northwest. We distribute a wide range of beverage products to chain stores, convenience stores and private businesses.
My role is to help support the recruiting needs for our new warehouse opening in Canby, Oregon. I help identify and pre-screen candidates for our openings in the merchandiser, warehouse and delivery departments. In this role, I have learned several unique ways to recruit during these difficult times. (We just finished two successful virtual hiring events for our delivery helper and night warehouse roles). I've also gotten the chance to expand my human resources skill set and have led orientations for new hires.
How long did it take you to find this job?
It took me four months to find this job.
How did you find your job? What resources did you use? What tool or tactic helped the most?
I was contacted by an awesome recruiter at Ajilon. She proposed this opportunity to me and I decided to take the leap and interview. I was also speaking to other recruiters to increase my chances of an interview. I was also participating in workshops to help make my resume better and to learn tips for virtual interviews.
What was the most difficult part of your job search? How did you overcome this challenge?
I think the most difficult part is trying to not feel discouraged during the uncertainty of the job search. There were some days it felt like I would never find a job and it was hard not to feel overwhelmed. But I knew that if I just gave up, there was no way I'd ever get a job. So, I told myself to take it day by day and to keep applying.
What is the single best piece of advice you would offer other job-seekers?
Give yourself grace when looking for jobs. It's so easy to compare ourselves to others and to feel discouraged by the competitive nature of the job search. I really had to practice this and to put my circumstance into perspective of the world we live in. Balance the job search with self-care if possible – whether it's going on a walk, practicing your hobbies, or journaling.
Why do you love your job?
I love my job because of how many different people I get to speak with on a daily basis. Also, being able to help provide people with new employment (especially during these times) is a really rewarding part of my job. I'm also grateful that I'm able to learn different skills, not just those related to recruiting. This is the first time I've had the opportunity to lead orientation for new hires, and it's really exciting to practice this and expand my human resources skill sets.
Transcript
Find Your Dream Job, Bonus Episode 39
Overcoming Uncertainty: Miranda Whitters' Job Search Success Story
Airdate April 5, 2021
Mac Prichard:
This is Find Your Dream Job, the podcast that helps you get hired, have the career you want, and make a difference in life.
I'm your host, Mac Prichard. I'm also the founder of Mac's List. It's a job board in the Pacific Northwest that helps you find a fulfilling career.
One of the best ways to get good at job hunting is to talk to people who do it well.
That's why once a month, I interview a Mac's List reader who found a job they love.
Our guest today is Miranda Whitters. She's the human resources coordinator at DWFritz Automation.
Miranda Whitters believes in the power of persistence.
In a story you can find on the Mac's List website, Miranda shares that her biggest challenge has been dealing with the uncertainty that a job search can bring. But instead of giving up, she kept applying and found a position she loves.
Miranda, why do you love your job?
Miranda Whitters:
Yeah, so I love my job because I think it's a perfect mix of both structure and spontaneity. And what I mean by that is there are certain structures and processes that I need to do in order to do my job correctly, but at the same time no day is exactly the same. Different assignments will come up or I'll be tasked with different projects, and so it makes the day go by really fast. And another really rewarding aspect of my job is that I'm able to help hire people to our company. Especially in the times that we're in today, it's really great when I'm able to give people a call, tell them that they are going to be starting.
Those are just a few of the reasons that I love my current job, yeah.
Mac Prichard:
Your career has been in Human Resources; what attracted you to the field, Miranda?
Miranda Whitters:
Yeah, that's a great question and so in regards to that, I'll be completely honest, when I graduated from college I received a Bachelor of Arts in Psychology, and the thing is that I didn't really want to go into the medical field of psychology, but I still wanted to find a way to utilize my psychology degree. And so one of the first jobs that I actually ended up having was as a recruiter at a tech company. And working as a recruiter helped me realize that I really enjoyed the different processes of recruiting. Speaking with all sorts of different individuals, just hearing their own stories their previous work experiences, why they were interested in joining our company, and then from there on, I decided that I wanted to explore more aspects of HR.
Since recruiting is one smaller part of HR, but there are so many other different things that you can do with HR, and so because of that I was able to understand a little bit more of what I was looking for. And I think studying and taking my APHR certificate also solidified my interest in Human Resources. And I'm at a point where I'm really happy with where I'm at and I feel like I'm in the right direction in terms of my career.
Mac Prichard:
How did you make that leap from getting out of college and deciding that you would give a job as a recruiter a try? What process did you go through to decide to do that?
Miranda Whitters:
I think what really helped me was really having an open mind because my friend was actually working at the company first and she was telling me a little bit about what she does on a daily basis. And so, it did sound really interesting and it sounded like a lot of fun. And so when a position did become available at the company, she was able to refer me for that role and I was able to get an interview and they did offer me a temp-to-hire opportunity there. And when I did start working there it was really just a great time to get my foot in the door in recruiting and have a better understanding of what it entails. And then after about 2 years, being mainly in staff recruiting and being in corporate recruiting, I then decided that I didn't want to only continue focusing on recruiting, but also try to take that next leap into other aspects of HR.
Which is why I was really excited at the opportunity that came along with DWFritz, where it's a balance between HR administrative tasks and also recruiting as well.
Mac Prichard:
Now, before you came to DWFritz, you did a job search and you wrote about it in an article on our website. You said that your biggest challenge was uncertainty. Can you talk more about that, Miranda?
Miranda Whitters:
Yeah, definitely. Uncertainty was a really big challenge for me. I think the reason being is, just the hardest part is trying to get that initial conversation going with a hiring manager. The competition when I was applying was pretty fierce, and so it can be a little disheartening when you send in so many applications but it goes down that applications black hole, as they say, and you don't hear back from people. So, balancing the uncertainty with other aspects of my life is kind of what helped me persevere when I was unemployed for a brief amount of time.
Mac Prichard:
Were there skills that you learned as a recruiter before you came to DWFritz that helped you in your job search?
Miranda Whitters:
I actually…I believe so because the job that I had before was working as a recruiter at Aston Carter, and so that was my first time being involved in a more staff/agency position but at the same time, it also gave me more understanding of what staff agencies do on a daily basis. And so I think that having that inner knowledge that I learned from Aston Carter, understanding what the staff agency procedures are, really did help me and it made me feel comfortable to go to different staff agencies to ask for additional help or attend different webinars. Use them as a resource, whereas before working at Aston Carter, I might not have considered that as much.
Mac Prichard:
Besides attending webinars and approaching different staffing agencies, were there other tips or tricks that you learned during your time as a recruiter that you'd recommend people doing a job search follow?
Miranda Whitters:
I think my biggest tip would be to not limit yourself, and to try and step out of your comfort zone. When I was looking for work I realized the way that I had been more passively applying to jobs wasn't really working for me in terms of doing the one-click apply at Zip Recruiter or Indeed. That wasn't really working for me because I wasn't putting in the right effort. And so I would go on LinkedIn to see if there were different webinars and different other opportunities that maybe I didn't know about, and one of them actually was attending the Mulberry and Mac's List webinar last Spring.
That was actually the first time I've ever attended something like that and because of that, I think that it helped open up a lot of opportunities for me. Because Mulberry was the agency that was helping me to get placed at DWFritz. And then I also have a really exciting opportunity to be part of a podcast and it's my first time being on a podcast. And so I would say, just don't limit yourself and don't let fear control your job search. Be open to hearing about all sorts of opportunities. Try not to limit yourself.
Mac Prichard:
In this instance, you attended a webinar that led to a connection with a staffing agency that eventually led to the job that you have?
Miranda Whitters:
Yeah, yeah, exactly.
Mac Prichard:
Any other steps that you took, Miranda, that were especially useful in your search?
Miranda Whitters:
I think what helped me was, besides doing the job search, I also decided to focus on trying to get that APHR certificate. And so, setting those sorts of goals allowed me to balance not only looking for new opportunities but it also was helping me to further my own personal, professional development by trying to obtain the APHR. I think that because I was able to obtain it, it helped to make my resume look a little bit more competitive as compared to when I didn't have it. I noticed that there seemed to be a higher response rate when I had to start looking for new opportunities again, once I had that.
Mac Prichard:
Can you help me with the acronym, APHR? What does that mean, Miranda?
Miranda Whitters:
Yeah, that's an Associate Professional in Human Resources. And so that's kind of the first certificate. I'm sure that people have heard of PHR or SHERM, which are the more high-level certificates that a lot of HR professionals will take. But since I was only really exposed to recruiting, I thought obtaining an APHR was a way to give me more exposure and a better understanding of Human Resources as a whole. Which is why I decided the APHR was the best for me to get a certificate in.
Mac Prichard:
Did you get advice during your search from employers or others who encouraged you to get a certificate like that?
Miranda Whitters:
It was actually one of my really good friends who had encouraged me to look into it. And so I was able to borrow her study materials. I did my own research to determine if it was a good fit for what I wanted to do, and then once I did decide that I wanted to get my APHR then, again, I utilized my time, not only in job searching but again, dedicating, maybe one to two hours a day going over notes, studying, doing practice tests and so that definitely helped me to balance my day and also balance the uncertainty that I was feeling by the job search.
Mac Prichard:
In your current position, it's a contract job and this is the second contract position that you've had in a row. How do you feel about taking temporary work like this, Miranda?
Miranda Whitters:
That's a great question. I feel like contracts can make people a little wary because it is not a permanent role and it's how I felt before I took that job with Columbia Distributing because at the end of the day we're looking for stability and structure but sometimes, depending on the situation that you're in, a contract can actually be a good temporary solution and that's what I determined when I decided to take that contract with Columbia Distributing. I saw that as a way to be able to gain new work skills, to also balance my time with studying for the APHR, and to earn a little bit of extra money, knowing that the assignment was going to be temporary.
It was a good temporary solution that ended up being extended to the end of the year. So, it actually ended up working out great because after my contract with Columbia Districting ended, then I was able to start immediately at DWFritz.
Mac Prichard:
How do you prepare for the future? I hope your association with DWFritz is a long one, but it is a contract position, so what advice might you have for someone who might be navigating the same waters and looking at a contract coming to an end in a month or two or three months?
Miranda Whitters:
Yeah, that's a great question. My best advice for that is to make sure that you're in good communication with the agency that you're working with once you do realize, "Hey, my contract is coming to a close soon."
Just notifying them to see if either the company wants to extend your contract, or if not, then letting them know that the contract is ending so that they know that you're available for new assignments. And so I would just say communication is the most important aspect because if you just assume that either a contract will be extended or that you will be converted, that's not always the case.
You want to make sure that you are on the same page as everyone else before the contract does come to an end.
Mac Prichard:
When you reflect back on your job search, what didn't work?
Miranda Whitters:
Yeah, that's a great question, and so I would say…I mentioned this a little bit before but I would say that something that wasn't really working for me was when I was more passively applying for jobs. Nowadays, a lot of job boards have easier, one click to apply to positions, and so I would do that thinking, "Oh, it's an easier application, maybe I'll hear back." But at least in my experience, I think that so many other people were already doing that, that my application would just get buried under the other ones. And so that was when I kind of decided that it wasn't working for me and I needed to do something more because I wanted to get a better response rate.
Which is why I tried to start attending more webinars, revamped my resume, worked with agencies. I needed to do more than just passively applying.
Mac Prichard:
Finally, what's your number one job searching tip, Miranda?
Miranda Whitters:
I would say that my number one job search tip would be, again, not to limit yourself to the opportunities that are presented to you, or to have an open mind when you are looking for new opportunities because you never know what something will…the way that something will turn out.
It's actually funny because, in May of 2020, there was a potential opportunity with DWFritz that Mulberry had run by me but the position was, unfortunately, closed at that time. I was a little disappointed because it looked like an exciting opportunity, but then in December, 6 months later, they had that opportunity come back again. And so because I had already established that connection with Mulberry, I think it helped make the application process run a lot smoother and I was able to get that opportunity.
I would just say, again, try not to limit yourself, try to network with the professionals who know how to help people get jobs, and to keep an open mind.
Mac Prichard:
Well, thank you for sharing your story, Miranda.
To learn more about Miranda Whitter's job search, visit macslist.org/stories.
And check out the Mac's List website for dozens of other success stories.
On the second Friday of every month, we add a new interview with a Mac's List reader who has found a dream job.  Go to macslist.org/stories.
In the meantime, thank you for listening to today's bonus episode of Find Your Dream Job.