Expanding Your Network in A New City, with Rachel Shields Ebersole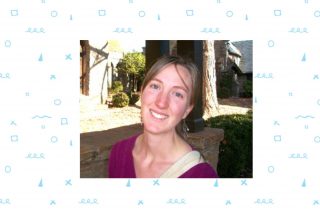 Rachel Shields Ebersole recently relocated to the Portland area from Woodstock, Vermont. Upon arrival in Portland, Rachel did not have many professional connections in the Pacific Northwest and needed to start expanding her network. On today's Find Your Dream Job, Rachel Shields Ebersole explains how she found a job here by attending local events, volunteering, and reaching out to leaders in her target industry. Learn more about Rachel's career history below in this installment of our Success Stories series.
Transcript
Find Your Dream Job, Bonus Episode 22:
Expanding Your Network in A New City, with Rachel Shields Ebersole
Airdate: October 14, 2019
Mac Prichard
This is Find Your Dream Job, the podcast that helps you get hired, have the career you want and make a difference in life. I'm your host Mac Prichard. I'm also the founder of Mac's List. It's a job board in the Pacific Northwest that helps professionals find fulfilling careers. One of the best ways to get good at job hunting, is to talk to people who do it well. That's why once a month, I interview a Mac's List reader who's found a job they love. Our guest today is Rachel Shields Ebersole. She's the manager of Urban Office Portland, a coworking space in Southwest Portland.
Mac Prichard
Rachel believes that every job search needs a clear focus. She adds that you must make connections in the industry where you want to work. In a story you can find out the Mac's List website, Rachel says that knowing she wanted to manage a coworking space was crucial to her success. After Rachel set this goal, she researched the industry and talked with other managers and coworking spaces. That gave her a better understanding of local trends and challenges in the business. It also helped her Rachel find her dream job.
Why do you love your job, Rachel?
Rachel Shields Ebersole
You know, there are so many things that go into the magic potion of loving a job that it's hard to pinpoint exactly. But some of the things are that I get to work independently. So if I decide I want to try having a birthday party for the business, then I can do that. It's really fun to have that creativity and freedom. And I love that the owner of the space is willing to give me that freedom. I think one of the reasons we both knew it would be a fit was that we had similar visions for what a coworking community would look like. So because we share that vision, he can just kind of trust me to work towards that.
Mac Prichard
So that wasn't a surprise after you started the job, you knew you would have that kind of freedom to act on creative ideas.
Rachel Shields Ebersole
That's true. I knew that I would have a boss who was not around very much. But that was great.
Mac Prichard
I think he's listening.
Rachel Shields Ebersole
Yes. Hello, Eric.
Mac Prichard
Good. Well, tell us about your search. What was your biggest challenge, Rachel?
Rachel Shields Ebersole
Well, certainly being new to Portland was a big challenge. We got here last August from Vermont, and didn't know very many people at all. So getting to know who is doing interesting things. What was happening in the city was really important to me, just to find out where did I want to fit in? And what kind of people did I want to connect myself with?
Mac Prichard
And how did you do that? Because you came to Portland, we have listeners all over the country, or maybe some are considering moving here. But others might be moving to other cities? What were the steps you took to understand the local job market.
Rachel Shields Ebersole
I went to a lot of events, not necessarily just networking events. But things that seemed interesting, or were put on by interesting organizations. And I did some good volunteer work, I volunteered with a lot of little mini conferences. That sounded interesting. So Virtue Lab put on a conference that was all about sustainable science, startups. And I really enjoyed just greeting people at the door there, but then getting to listen to lots of talks and talking to interesting people. So that was a great way to get to know just what was happening in the city and who the players were.
Mac Prichard
How did you pick those events? Because every medium or large sized city might have dozens or even several hundred events. In the course of the day, how did you know those were the ones that were going to be right for your job search?
Rachel Shields Ebersole
I don't know that I was terribly strategic about it just if they sounded interesting to me.
Mac Prichard
Okay. Connections are important in any job search it, especially when you come to a new city. How did you build your connections?
Rachel Shields Ebersole
The volunteering was definitely helpful, because you got to know people in an organization. I reached out to a few people who just were doing really interesting work. As I read about different events and looked at some news of things that were happening in Portland, you encouraged me to reach out to Ashley Henry, when I was reading about the work she was doing with Business for a Better Portland, and she was a great encouragement and resource and getting connected in the city. And I really appreciated her welcome.
So not being afraid to reach out and say "hi, you don't know me, but it seems like you're doing really wonderful things. And I would love to be able to do wonderful things like you. So can I buy you coffee?"
Mac Prichard
And you found people would say yes to that?
Rachel Shields Ebersole
Absolutely.
Mac Prichard
But you got some rejection too? I'm guessing?
Rachel Shields Ebersole
Not much. Sometimes people just were busy. So potentially, that was a rejection. And there were a few people who just couldn't make it work with the schedule, but I never had anybody say no. And I don't think I had a whole lot of people who just didn't respond, either. Most people responded.
Mac Prichard
What advice would you give to a job seeker who's just moved to Portland?
Rachel Shields Ebersole
I think being outgoing is really important. Everyone in Portland has been friendly and welcoming and willing to sit down for coffee if I've asked, but I've definitely had to make the first move.
Mac Prichard
What would you say to people who are listener who is shy or introverted?
Rachel Shields Ebersole
I think focusing on meeting people around topic areas really helpful. Even, you know, I feel introverted many a day. So going to an event that's about a topic that is interesting. That talk in your industry, or just a fun arts event can really give you something to connect with people about. But also, volunteering I find is helpful because then I'm working alongside people. And I have a reason to talk to them, rather than just putting on my outgoing self and talking to them for no apparent reason.
Mac Prichard
Any other tips Rachel, for a listener who might think it's hard to make connections, either because of shyness, or introversion, or, or just find it challenging?
Rachel Shields Ebersole
I think people probably have to figure that out for themselves a little bit based on their own personality. For me, I trust that people will be friendly. And so I approached them as if they will be friendly, and then they are. So having that mindset has been really has worked for me.
I am fairly self confident. So I don't know if that will always work for people who have less confidence. But I'm sure that if they experiment and are willing, you know, there's like you said there's hundreds of events happening. So just give something a try at one events. And if it doesn't work, that's all right, you can go to a bunch of other ones.
Mac Prichard
In your article on the Mac's List website, you said you got a piece of advice you found very useful. And that was to be clear about your career goal. How did you get that focus, Rachel?
Rachel Shields Ebersole
That was hard, I just had to pick one and say this is what I'm going to focus on so that I can find a good job. There could have been a lot of jobs I would have been happy to do. But I helped start a coworking space in Vermont, where I moved here from. And I really loved that bringing together of creating community and supporting people in following their own passion in their businesses. So I knew that I would be happy doing that kind of work as one of the possibilities and just decided to hone in on it.
Mac Prichard
And you said you had there were other things that interested you. Did you go through a process or how did you arrive at that decision [to hone in on a coworking space manager career]?
Rachel Shields Ebersole
I think that I would have tried another avenue if this hadn't worked out. But I just had to pick one to start with
Mac Prichard
And so this was your first choice, but you had a second maybe even a third choice?
Rachel Shields Ebersole
Well, sure. The day that I got offered the job at Urban office, I had an interview with a nonprofit that I thought was doing really amazing work and would have been really happy to work with them as well. And that was, that was a pretty different job. That was kind of an events manager position. So still very people focused still bringing people together, still keeping everything organized, but definitely a different job description. So even though I printed out my list of all the things I'm looking for and gave it to people and said, I'm looking for a coworking manager position. I definitely applied for other jobs.
Mac Prichard
You also mentioned in your article that one of the things that was helpful was you once you knew your goal, you went out and talk to other managers and co working spaces. Tell us about that.
Rachel Shields Ebersole
Yeah, that's the entire reason that I got this job was I signed up for tours at all of thecoworking spaces, and one of the coworking spaces happened to be in the middle of hiring. So I got a tour that ended with an interview.
Mac Prichard
And when you signed up for those tours, how did you approach the the company? Did you say I'm interested in renting space? Or I would like to learn more about the industry. I used to manage this space and I'm considering doing that here in Portland? What was your approach?
Rachel Shields Ebersole
More the second. Just, I ran a coworking space or help start a coworking space in Vermont and it seems like there's interesting things happening here in Portland, what's your space like? And how do you like your job? And do you have any advice for me about how I could get involved in this world?
Mac Prichard
And what was your experience when you approach these other companies? Who did people pretty open to meeting with you?
Rachel Shields Ebersole
Well, yes, because every co working space, gives tours all the time. That's sort of one of the main parts of a co working managers job. So typically, I would sign up for a tour and talk to them about it on the tour. And everybody was really open to sharing their experience with me, certainly, most co working spaces are, or at least the ones I went to look at are small and are lucky if they have a full time staff person. So you know, I wasn't there to say like, Can I have your job?
So I think that took some pressure off to I wasn't there saying you should hire me because you clearly have lots of extra personal money. But just what's your read on the industry?
Mac Prichard
Okay, so tell us more about that. Because I think sometimes people struggle with being clear that they're looking for work and how to ask for information that's going to be helpful to a search. What would you say when you were on one of those tours, or perhaps just reaching out by email to the manager of a co working space?
Rachel Shields Ebersole
I think just asking about their journey. How did you end up here? What attracted you to the industry? Is anybody doing anything exciting or interesting that you think I should know about?
Mac Prichard
The job you have was never advertised, was it?
Rachel Shields Ebersole
It was not.
Mac Prichard
why was that?
Rachel Shields Ebersole
You know, I think it was mostly because it was a really quick timeline. And because it's a fairly tight knit industry, I think the previous manager knew some good candidates. So since he already knew some people to bring in. And the timeline was short, I think you just went straight to interviews.
Mac Prichard
And you didn't know this manager before you reached out and asked for a tour and a conversation to learn about the industry, did you?
Rachel Shields Ebersole
I had had one email interaction with him before because they had advertised a part time assistant manager position. And in one place online, it didn't say it was part time. And one place it did. So I just emailed and said, Hey, is this full time or part time? It was really not a terribly inspiring email. And they said it's part time and I said, "Great, thanks. I need full time." And so then when I signed up for a tour when I was actually here, the manager remembered that I had asked that question. So he said, Are you still looking because actually, we do have a full time position now. So it wasn't very strategic. It was just making a connection and knowing there's a real person that on the other end of that email and not being afraid to reach out.
Mac Prichard
It sounds very strategic to me. Because you reached out to somebody in your target industry. It's true. And it was a profession where you had experience and you were excited about it. You enjoyed the previous work you've done. And so yeah, I think that is was very strategic of you.
Rachel Shields Ebersole
I will accept your judgment.
Mac Prichard
Well, I love your story. Because often, when people hear that jobs are filled to word of mouth, they think that it goes to like an in-law or old high school or college classmate. But you had a connection with this manager. It wasn't a particularly strong one, was it?
Rachel Shields Ebersole
No, not at all.
Mac Prichard
But do you think it gave you an advantage? Having had that previous contact taking the tour shared your story?
Rachel Shields Ebersole
Oh, absolutely. I think if I hadn't sent that email, previously, just asking about the part time job, but I wouldn't have gotten an interview for the full time job when it came up.
Mac Prichard
What didn't work in your job search, Rachel.
Rachel Shields Ebersole
I think giving people my resume as a way for them to try to help me wasn't very. I don't think that worked very well. I don't think it worked very well to give people my resume as a way for them to help me. But honing down sort of these are companies I'm interested in working for. And these are some of my skills, which was some advice that Sean Harry at the SBDC gave me and really helped.
Mac Prichard
Can you share what that acronym means?
Rachel Shields Ebersole
Oh, the Small Business Development Corporation…. okay, something I'm not sure what the 'C' is actually.
Mac Prichard
Okay. So, being able to give people something more specific like these are the kinds of connections, or these are the types of organizations that would be helpful to be connected to. It was a lot better than just saying, "here's my resume, you figure out what I'm good at."
Mac Prichard
Yeah. What's your number one job hunting tip.
Rachel Shields Ebersole
Don't be afraid to be outgoing and talk to people and ask about their jobs. And I think, be willing to listen to them and treat them as if they're really interesting people because they are and that leads you to learn more about things that you could do that are really interesting.
Mac Prichard
Well, thank you for sharing your story, Rachel, and you can learn more about Rachel Shields, Ebersole's job search by visiting macslist.org/stories, and check out the Mac's List website for dozens of other success stories. On the second Friday of every month, we add a new interview with a Mac's List reader who's found their dream job. Go to macslist.org/stories.
In the meantime, thank you for listening to today's bonus episode of find your dream job.