Use Analysis To Turn Paralysis Into Action, with Hallie Crawford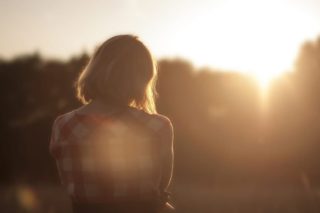 In this bonus episode, certified career coach Hallie Crawford reads her contribution to our new book, Land Your Dream Job Anywhere.
Hallie urges all job seekers to start their search with some deep personal and career analysis. This begins by building a "career contrast list" to figure out their true career wants. This helps in two ways:
People realize there may not be as many barriers to their career path as they initially thought.
It helps job seekers become more rational and practical about what they need to do next.
Next, she has people construct an ideal model for their career. This means:
Exploring career values and enjoyments of job seekers.
Confirming (and sometimes attaining) the qualifications needed for the dream job they are considering.
The goal of these exercises are to complete a comprehensive analysis the job seeker can use to take action in their job search.
Transcript
Mac Prichard:
This is Find Your Dream Job, the podcast that helps you get hired, have the career you want, and make a difference in life. I'm Mac Prichard, founder and publisher of Mac's List.
On today's bonus episode, we're sharing exclusive content from Land Your Dream Job Anywhere.
For 15 years at Mac's List, we've helped people find meaningful, well-paying work in Portland, Oregon–one of the country's most competitive job markets. Now we've put all our best job hunting advice in one new book that can help you no matter where you live.
Land Your Dream Job Anywhere also includes advice from many of the national career experts who have appeared on our podcast. Today, we're sharing one of these features exclusively with you, our podcast listeners.
This is Hallie Crawford, certified career coach and owner of HallieCrawford.com, reading her contribution "Use Analysis to Turn Paralysis Into Action."  Take it away, Hallie!
Hallie Crawford:
This is Hallie Crawford from Atlanta, Georgia. I'm a certified career coach owner of HallieCrawford.com, and I reading the excerpt titled "Use Analysis to Turn Paralysis Into Action."
Each year I meet with hundreds of people who are struggling to find a great, engaging job. I use two exercises to help these people analyze themselves and craft their ideal career model.
First I have them build a "career contrast list." This involves writing a list of items that answer the question: "What do I want to have in the ideal job?" They can base their answers on a current position ("What do I like and what do I dislike?") or on previous positions or classes ("What have I liked in the past and what have I not liked?"). The goal is simply to come up with a list of wants.
What's interesting about this activity is that it's not rocket science; in fact, it serves to show the jobseeker that they've known the answer all along. Seeing this list of likes and dislikes in black and white makes a huge difference for people. They realize that, (1 ) there may not be as many problematic factors in their current career path as they thought; and (2) it helps them be much more rational and practical about what they need to do next and what might work.
The second exercise is to walk clients through an ideal career model to identify what is most rewarding and fulfilling for them. We explore their career values. (What are your values in your job? Where do you find meaning?) We focus on enjoyment. (What else would you like to do?) We have them identify the talents and skills they want to leverage in their ideal job. (What have you liked in the past? Are you qualified for the dream job you're considering?) We also dive into each client's education, personality type, previous work environments, and compensation expectations. The goal is to make this analysis as complete as possible—a comprehensive 360-degree review of their career wants and needs.
This may sound like a lot of work. And, in truth, it is! But my biggest piece of advice is "Just take action now." I know that sounds kind of simple, but too many people call me a year later and say, "Hey, I talked to you before and I haven't done anything about this because I got scared." I tell people to just break it down into small chunks.
Start with that first list, the list of wants. Just start there. Spend thirty minutes on it. Get the ball rolling and know that it will unfold for you over time. The sooner you start, the better.