How to Position Yourself for Your Next Job, with Robert Cugno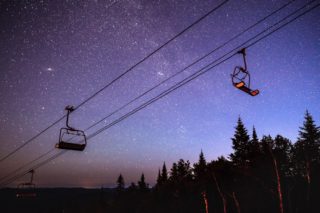 Do you have a strategy for landing your dream job? Robert Cugno says you need to build the right relationships and craft a mission and vision for yourself to be ready when the right position opens up. Aligning yourself with key people will help you advance your career, whether you're looking for a promotion or applying for new jobs.
About Our Guest: Robert Cugno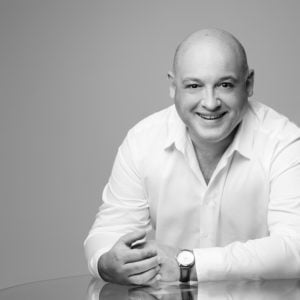 Robert Cugno is a career strategist who lives to inspire people to achieve their goals and have rewarding work lives. Robert is the founder of Future U Coaching, an online program that offers one-on-one coaching and courses that help people develop the skills they need to get that next promotion, a new job, or the career they want.
Resources in this Episode
How to use an employer tool for your job search: Textio for Job Seekers
Our listener question deals with whether or not you should disclose, and how to talk about, addiction in a job interview.
Transcript
Find Your Dream Job, Episode 116:
How to Position Yourself For Your Next Job, with Robert Cugno
Airdate: December 6, 2017
Mac Prichard:
This is Find Your Dream Job, the podcast that helps you get hired, have the career you want, and make a difference in life. I'm Mac Prichard, your host and publisher of Mac's List. I'm joined by my co-hosts, Ben Forstag, Becky Thomas, and Jessica Black from the Mac's List team.
This week we're talking about how to position yourself for your next job.
Some people get recruited for jobs. Others seem to almost naturally stand out in a crowded field of interviewers. This good fortune is no accident according to this week's guest expert Robert Cugno. He says it's possible for you, as a job seeker, to attract recruiters and outshine others in interviews. The key is how you position yourself. Robert and I talk later in the show.
It's important that you create unique resumes and cover letters for every job application. And in doing so, you want to use language that reflects what the job posting says. Ben has found an online tool that analyzes the language of job descriptions. In a moment, he tells us how you can use this tool to improve your application.
You're ready to return to work after recovering from substance abuse and addiction. What should you tell your employers about this? That's our question of the week. It comes from Jordyn in Denver, Colorado. Becky offers her advice shortly.
As always, let's check in first with the Mac's List team.
Our topic this week is how to position yourself for your next job. I'd love to hear from everybody around the table about the steps you've taken or the steps you've seen others take to make yourself an attractive candidate to employers, but also to attract recruiters and get solicited or recruited for interviews?
Ben Forstag:
I think one of the basics is to just keeping your LinkedIn profile up to date. We've had so many shows about the importance of keywords and the title that you use in your LinkedIn profile. All of that stuff is generally, I think, pretty passive though.
I think if you really want to position yourself well, what you need to do is build and service your network. The people who are working in your field or around your field. Make sure that you are staying up to date with them, just making sure that you're interested in how their careers are doing. Also making sure that you're adding value or helping them out as they go through their careers, because all of the energy and goodwill that you put out there will come back in ample time towards you.
Mac Prichard:
Good tips, I especially like being of service to your network. Giving before you ask for anything in return.
Ben Forstag:
Yeah, that's one of the struggles a lot of job seekers have. They're getting up to speed with their networking kind of late in the game, or they're trying to catch up when they need help with their own job search. But if you're being a proactive person who's developing their career as they have a job, you're constantly out there working with folks and saying, "How can I help you today?", knowing that at some point you're going to need someone to scratch your back. That person will be there to help you out.
Mac Prichard:
Yeah it's like making an IRA contribution. We all know we need to do it but it may take us a while to get started.
Jessica Black:
Yeah, that's a good suggestion, but I've talked about this many times…the power of volunteering, or getting involved in organizations where…especially if you are making a little bit of a career pivot and don't have direct skills in your current job. If you want to develop those skills for your next position, volunteering or getting involved in organizations where you can offer those resources or that value for free. Or if you can get an internship on the side, or however that works. But getting involved with an organization and getting that hands on experience. Also, that speaks to Ben's point as well, that helps you build your network, and have other people that you're meeting that can vouch for your being hardworking, and your abilities, and your personality.
So I think that that's a huge way to develop that and position yourself well for that next position.
Becky Thomas:
Yeah, totally. I think both of those points are underscored by the need to be consistent. I think it's really important as you're looking for your next job, or pivoting towards a goal that you have, to have a clear narrative for yourself. So then you can clearly say, "Here's what I do, here's what I'm good at, and here's what I offer to potentially employers." Then having that message be consistent in the places you're volunteering and the networking events you're going to. So you've got a clear focus, people will understand what you're about and what you offer.
That's going to be a lot easier when busy recruiters are checking you out online, to be super clear about what you are at a glance.
Mac Prichard:
I love your point about strategy, Becky, and the way it builds on the points that Ben and Jessica made.
I would only add to that, know where you want to go. Often I find people, and we've talked about this before, have a short list of companies or nonprofit organizations where they'd love to work. Here, because we're in Oregon, that list often includes companies like Nike or Mercy Corps, but wherever you are, wherever you want to go, start building relationships with people at those organizations now. Because people do hire people they know, and if you know where you want to go, boy, that's half the battle.
Jessica Black:
Yeah that's true.
Mac Prichard:
Yeah, so I know we're going to hear more great tips from Robert later in the show. But first, Ben, let's turn to you, because you're out there every week, poking around the internet, looking for books, tools, and websites our listeners can use in a job search or in managing a career. So what have you uncovered this week, Ben?
Ben Forstag:
This week I want to talk about a tool that I learned about recently. It's called Textio.
Textio is actually a tool that employers use most of the time. It's basically like a grammar tester for job descriptions. An employer can go and type in a job description, or copy and paste the job description into Textio, and the system pulls data from other jobs that have been successfully filled. Then Textio says, "Here are changes you can make in your job description in order to get a better response rate."
Things like optimizing the title of the posting or making the copy more gender neutral if you're trying to attract more female candidates for example.
So the reason I bring this one up is, two points. First, is to let our listeners know, employers are thinking about how they can do these things. How they can kind of game their job descriptions, how they can manipulate those to get the kind of results they want. Whether that's a different kind of candidate, or more candidates in general.
But the second point is that, job seekers can use this exact same tool and the basic version is available for free. You can use this to hack your own job descriptions when you're looking for work. There's a couple ways you can do this.
First, I think we've all experienced job descriptions that are so poorly written and vague that you have no idea what exactly they're talking about. Maybe there's something interesting there but you're not quite sure. One way that the folks at Textio actually encourage job seekers to use their tool is by going and plugging in that job description and seeing what the Textio optimized version of the job description is. There are some stories on their website about people who've done this and, "Oh this is actually a much more interesting job than the description makes it sound like. It's just a really badly written description."
Now whether you want to work for an employer that writes really bad job descriptions or not is your call.
Mac Prichard:
I'm glad you brought that up.
Ben Forstag:
But I guess one of the things you could do is go in and say, "I know how you can write a better job description."
Jessica Black:
I was just going to say that.
Ben Forstag:
Look at this instant value I'm providing to you.
The other thing you can do with Textio, which is really cool, is you can use it to improve your own writing. We talked about the importance of keywords and matching the language that you hear employers using. When you've written your cover letter, you can throw that into Textio too. It doesn't need to be a job description. It's going to spit out suggestions based on performance from past job descriptions that have been put in there. You can find keywords and phrases that better resonate with different types of audiences. Or even alternative job titles and skill descriptors, that might have a more emotional resonance than the words you're using now.
So it's a really interesting tool, and again, for most of our listeners, this is a tool that you're hacking. You're not using it for it's intended purpose, you're using it off label as they say. But I think it's a really, really cool tool, and actually, again, Textio has a blog post all about how job seekers can use their tool to their own advantage. The tool is called Textio.
Mac Prichard:
Okay, well thank you, Ben. One of the things that I love about this suggestion is that it allows you to see things from the employer's perspective. You've got to think about your own needs as a job seeker and your own career obviously. But the more you can understand an employer, and what the employer is looking for, the more likely you will be successful in that search.
Ben Forstag:
Well what did Sun Su say? "You have to understand your enemy if you want to win the battle." Same idea.
Mac Prichard:
Okay. Right. I hope our employers aren't our enemies. But, The Art of War is where that comes from, isn't it? Yeah.
Good, well thank you. If you have a suggestion for Ben, please write him. We'd love to share you idea on the show. His address is info@macslist.org.
Now let's turn to you, our listeners, and Becky joins to answer one of your questions. Becky, what's in the mailbag this week?
Becky Thomas:
So this week we've got an email from Jordyn of Denver, Colorado. Jordyn writes:
"I recently came across the podcast and am a big fan. My question deals with the difficult subject of addiction. After being let go from my last corporate sales job, I fell into a deep depression and turned to substances to cope, which led to an addiction and finally getting help by checking into rehab and taking time to focus on my recovery.
As I re-enter the job market, I find myself paralyzed in the search. I used to be great at interviewing and networking, but I am terrified of having to explain my situation and the reason for a year-long gap in my work history. Please let me know if you and the team have any advice on how I should discuss this in a way that reassures employers that I am dedicated to a successful career."
First of all, Jordyn, thank you for asking this question, and for addressing this tough issue in a public way. I think a lot of folks deal with this, but it's harder to talk about. I just want to acknowledge that and thank you for putting that out there.
I think the first thing you need to do, is decide how much you want to share about your addiction and recovery process. Because the fact is, you can say as much or as little as you want. You can keep it completely private if you want to. You don't have to tell hiring managers, when you're interviewing, that you had an addiction and you were in recovery, and all of those things. With that said, it's important to keep in mind that the hiring manager will look you up and find you online. They'll be looking you up if you're interviewing. If you do want to keep if completely private, you should secure your online presence so that they can't get onto your Facebook and see your personal posts and things like that.
If you do want to keep it private, one thing that you should keep in mind is, really watch out for that information vacuum. I think that if you are too vague in your description when you're interviewing, like just saying, "I took a break for personal reasons", the employer could assume something negative happened. They'll imagine things that could be worse than the fact that you were taking care of yourself and your health. So that's a tough one.
I think that it might be a little easier to do something in the middle. Where you let them know that you were dealing with a personal issue. With a personal health issue, that you took some time to get treatment, and are now healthy and refocused on moving your career forward. You don't have to name exactly the issue that you were dealing with.
But you can if you want to, and I was thinking about this, and reading stuff online. I think most people are becoming more educated about addiction and realizing that it's a disease rather than some sort of moral failing or a big problem in your life. So if you want to be open about it, and it sounds like you're sort of considering that, you should. Because I think that some folks, and I feel this way about my own career, you don't want to hide things. You don't want to feel like you are living two separate lives, one at work and one at home.
If you do want to address it when you're interviewing, I would think about how you want to tell that story and rehearse it and practise it. But be sure to shape the narrative around what you learned from the experience and how you've grown from the process of getting into recovery, and getting treatment and things like that.
I would prepare the story of what happened first, when you were let go from your last job. Just from that professional experience standpoint. What happened in that job, if you made a mistake, acknowledge it. If you were laid off, just summarize that really quickly.
Then summarize what happened after, I think you have got a good start in the email that you sent me. Just acknowledge that you were dealing with depression and then developed a substance abuse problem and that you took the time to get the help you needed. You don't have to go into the details of that. I think that you should keep it short and sweet. Go back to your professional experience and how this experience of taking a break for your health helped you grow.
Also refocus on what you did to get ready to go back to work more recently. Maybe you're taking a class or seminar to sharpen your skills as you're preparing to go back into the workforce. You should probably be networking and volunteering to get back into the professional sphere. I think when you're networking, I wouldn't go into the story of your addiction or recovery process as much. Be like, "Oh yeah, I'm just coming back from a break. Here's my professional experience, here's what I'm looking to do." You don't have to worry too much about doing that in the networking space but more in the interview space. But really show that you're preparing to go back to full-time work and that you're ready to do that. Showing that experience that you're doing now will help the employer see that you are ready to go and ready to get back to work.
As you go through that story, just make sure to recap what you've learned and focus back on  your professional strengths and experience and show how you're a good fit for the job, just like I would advice any job seeker to do.
I think in summary, it's best to do what feels right for you. So think some about how you want to approach it. Then just get your story straight and prepared. Practice saying it out loud, speak it,  say it to a friend, things like that. I think that will help you get more comfortable when you get into an interview. So good luck.
Jessica Black:
Yeah, that was spot on, one hundred percent.
Becky Thomas:
Thanks. I appreciate her asking that question.
Jessica Black:
Absolutely. That was really brave and wonderful. Those were the things that I was going to say. I personally think that being transparent about it is the way to go here, especially if that's how she seemed to be leaning anyway. Again, do what's right for you, but I think that being transparent about it will help you avoid that feeling of the "double life" kind of a thing. Or that you're always worried there's something on your shoulder.
Becky Thomas:
Or somebody's going to find out.
Jessica Black:
Somebody's going to find out. It's always lurking there. But I was going to say, be transparent, but don't dwell on it. I was going to say the same thing of, creating a narrative, and I think that that's a really important piece of advice. To be able to get really comfortable talking about it in a very succinct way. So almost like an elevator pitch, but about this transition period of your life.
So yeah, go, talk a little bit about where you were before, what happened, what you've done to come out of it. That was one of my notes as well, was to address it but then talk about what you've learned. How, if it helped you in your career search at all. If you learned any skills throughout it. I don't know her personal process but I imagine that she grew a lot, maybe even developed some new skills. Or some new awareness that can benefit this new job.
So talking about those, and how, number one, you're prepared to go back to the job market, and number two, why, and how you're going to come back better than ever. Yeah, just practice it and practice it, and get comfortable. Don't feel ashamed at all. This is, to your point, this is something that happens all the time, that nobody talks about. But I think that you owning up to it and saying, "This is my story, and I'm not ashamed of it, and I'm proud of who I am now, and I'm proud that I was able to get the help that I needed. That I've come back better than ever, and I'm ready for this."
Yeah, be confident about what you're contributing to the job market, not that this is going to lessen anything. Because if you feel like you're entering back in with less than, somebody's going to pick up on that, and you want to present your best foot, always.
Becky Thomas:
Yeah.
Ben Forstag:
I'm going to put forth some maybe contradictory advice here.
Becky Thomas:
Okay.
Jessica Black:
Shocker.
Ben Forstag:
My advice is, unless you have to, don't share any more information than you need to.
Becky Thomas:
That's a grey area though.
Ben Forstag:
Yeah. I don't know Jordyn's experience here, but if she lost her last job in part because of her addiction issues, that's information that would be publicly available, that the employer could find out if they called for a job reference. That's the situation where you would definitely need to create some context, explain things, give the full story. But if this is something that you can hide temporarily, I guess my question would be, why would you plant any seed of doubt in the employer's mind? Be vague, say "I had to take a year off to take care of a health issue", and most employers know well enough not to dig any deeper than that.
Then if you get the job, you can slowly introduce that this is who you are. You don't need to hide it forever, but when you're in that competition, early on, with other candidates, you want to put your best foot forward. You don't want to put any seed of doubt in the mind of the employer. Whether or not there should be a seed of doubt around addiction, I mean I don't think there should, but the truth of the matter is, there is. You just need to avoid that as much as possible.
That's my take. If you can avoid sharing a lot of information, do so. Then open yourself up, later on, once you have the job.
Jessica Black:
Again, create that narrative.
Mac Prichard:
Yeah, I agree that it's important to have an explanation ready, because in the absence of information, people will make up a story. This get's back to a point you made very early, Becky, which is, understand what's going to pop up when people do reference checks, and what they might see online. If there are things, particularly online, that you can't control, or if it will indeed be a topic of a reference check, have an explanation ready.
Ben Forstag:
I think that there is one distinction here. This is not like a criminal conviction in your past.
Becky Thomas:
Right.
Ben Forstag:
Where there's like a material…
Mac Prichard:
Let's add too that it's illegal under the ADA to discriminate against someone with an addiction in hiring.
Ben Forstag:
Yeah, yeah. I mean, a criminal conviction though, that's…not disclosing that could be illegal or unethical depending on who you're talking to. But a health issue, this is your privacy.
Becky Thomas:
Personal health.
Ben Forstag:
It's your personal issue and so you're not under any obligation to share that with your employer if you don't want to.
Jessica Black:
Yeah, for sure.
Becky Thomas:
Yeah, I think it comes down to what she's comfortable sharing and then developing that story around it.
Mac Prichard:
Yeah, agreed.
Well thank you Jordyn, for that question. Thanks for those great tips, Becky, and the thoughtful conversation. If you've got a question for Becky, please send her an email. Her address is info@macslist.org. You can also call our listener line; that number is, 716-JOB-TALK.  Or send us a message on the Mac's List Facebook group.
If we use your question on the show, we'll send you a copy of Land Your Dream Job Anywhere
We'll be back in just a moment. When we return, I'll talk with this week's guest expert, Robert Cugno about how to position yourself for your next job.
Now let's turn to this week's guest expert, Robert Cugno.
Robert Cugno is a career strategist who lives to inspire people to achieve their goals and have rewarding work lives.
Robert is the founder of Future U Coaching. It's an online program that offers one on one coaching and courses that help people develop the skills you need to get your next promotion, a new job, or the career you want.
He joins us today from Melbourne, Australia.
Rob, thanks for being on the show.
Robert Cugno:
Good morning, or good afternoon, and thank you very much.
Mac Prichard:
Yeah, it is indeed afternoon here. We're in Portland, Oregon, but it's the future where you are, it's the next day, so I appreciate you joining us.
Robert Cugno:
Well looking out the window, I can tell you guys that tomorrow you'll have a beautiful day.
Mac Prichard:
So we have that to look forward to. Terrific.
Well you know we're talking about something that I know you've had a lot of personal experience with, but also experience with the people you've worked with. Which is how to position yourself for your next job. You've certainly found in your career and your work with job seekers, it's really no accident when people get those calls from either employers or recruiters, about a position. That's something I think a lot of job seekers hope will happen, that one day the phone will ring and there will be a head hunter on the other end of the line, offering a dream job. Whether it's a dream job, or just an interesting opportunity, how does that happen, Robert?
Robert Cugno:
It all comes down to a couple of factors. It comes down to being able to position yourself to be visible to those people who are aware of what we call the black market jobs. It's the jobs that never get advertised. You need to position yourself to engage with connections, and being able to brand yourself.
The second part of being in position, is people recognizing you for a set of skills and values, and for a strong purpose, so that they can engage and connect with you and they can feel confident that you are the right person.
People talk about networking, and it does to some extent, come to down to effective networking, and not numerical networking, which is a fundamentally different thing. But it does come down to that idea of being in the right place at the right time, with the right, I like to call it, personal brand, but you can call it the right image, or the right portrayal of the skills needed by the people looking for new stuff.
Mac Prichard:
Okay, the headline here is that it's not an accident, it's not magic; it is a result, that call, or those contacts, because of deliberate steps that people you worked with, or in your own career, have taken. Is that right, Rob?
Robert Cugno:
Correct, correct. It is a very deliberate process. For some people, it appears to happen by accident, they feel that it happens by accident, and that's simply because they don't realize they're going through the process.
So I had a lot of experience…I was fortunate enough in my previous careers to get a lot of opportunities come my way, job opportunities I never sought. Opportunities I never thought I was going to get. But it was simply…what was becoming clear, was that I was able to engage with a small and powerful network. It's about engaging with the right people.
If you want to accelerate your career and find those jobs that other people cannot see or be that person that gets tapped on the shoulder before the job is advertised, you actually need to be connected with the right people, and those people have to get to know you. Now again, it's a relationship thing; it comes down to identifying the right influences in an industry, or in your organization, for example. Say you're working for a big corporate organization, who are those managers? Who are those leaders? Who are those people on the cutting edge and doing the exciting stuff? How are you connecting with them? How do they know about you?
It comes down to pressing the flesh, mutually coming up and introducing yourself. It comes down to making people aware of what you are capable of doing. Here in Australia, very much history is the measure by which we measure futurability, or your future skill level, so you want people to be aware of what you've achieved. You can do that in conversation. I used to be, well I still am, a great mixer. People call me Schweppes, which is a drink we use here in Australia as a mixer, because I'm just getting everywhere and I mix with people.
We talk about what we do. You don't talk about yourself. You don't say, "I, I, I", because no one really likes that in Australia. What we talk about is things that you've achieved, projects that you're working on, problems you've confronted and how those were resolved. So people get a sense of who you are and the skills that you have.
Mac Prichard:
Well let's step back, because I love the points you're making. I think one thing I hear people struggle with is, they know they need to network, they know they need to get in front of the right people, but they struggle, Rob, with identifying who those people are. They also often think it's the people at the very top they need to connect with, the president or the CEO of a corporation, or the executive director of a major nonprofit. Can you help our listeners understand just the strategy behind this? Who are the people they need to connect with? Then let's talk about the best way to get in front of those people, particularly if they don't have a relationship.
Robert Cugno:
If you want to accelerate and climb the ladder, focus on the people that are two levels above you on the high rise. So effectively, connect with your boss's boss. Also, when you're doing that, make sure you make it clear with your boss that you're doing this, because one of the things that your boss doesn't like is you going behind their back to engage and connect. Because in a competitive world where people are threatened with job loss and the world is transitioning, it can appear quite rude, for want of a better description, to be mixing with your boss's leaders.
So what you need to do, you need to inform your boss, and you need to talk to your boss, "Look, I'm ambitious, I want to step forward. I want to take on new challenges. Can you help me?" That's the first conversation, directly with your boss. So your boss knows that you can be called upon when something new and exciting happens. If your boss thinks that you're the right person, they will promote you to the next level, they are the key decision makers in appointing you to that role.
Mac Prichard:
What would you say, Rob, to people who say, "Gosh, I think my boss might be threatened by that."
Robert Cugno:
The way that I encourage people to get the message across to their bosses is, I use words like, "I want new challenges, I want you to look good. I want to help you look better. I want us as a team to achieve new projects and achieve new goals, and I want to support you in doing that." You're making it clear to your boss that you're not backstabbing them, you're not trying to push them off the ledge, but what you're trying to do is connect with them to bring the whole team forward. You then explain what you're interested in.
A good leader will take that on board and support you.
Mac Prichard:
So, you get an introduction to the people, your boss's boss. But how do you build a relationship with those people? What can you do to strengthen those ties?
Robert Cugno:
There's some amazingly easy things you can do. My career was predominantly in the University sector. At big University events I would simply go up and say, "Hello", and shake their hand. There's nothing more powerful than flesh on flesh, the power of the handshake. Just saying hello, reminding them of who you are, and maybe if the conversation starts, about some of the really good work that you and your boss are doing together. That's the key in the language. Because it's significantly powerful when the leader two steps up turns around and says to your boss, "Hey, I was just having a conversation with Rob, and he's telling me about the great work that you two are doing."
You're not burning the bridge with the relationship with your boss, you're taking your boss with you. So it's the power of inclusive language. Talk about what your skills might be, and how your boss is using those skills, because your boss's boss, two levels up, they probably don't know you. They're probably have fifty people below them. What they do remember is what you have done. They might not always remember your name.
I've seen situations, and clients of mine have experienced this, where a message comes through the leadership team, going, "Spoke to someone in this team that was really, really good, at tender writing. We've got to beat tender, we need to get him on board. Who was that guy?", and that's where your manager steps in and goes, "Oh that's Rob." or, "Mac" or, "That's Jessica." There's a degree of a handover, between your boss to the next level up.
Mac Prichard:
Now we've been talking about relationships inside someone's existing organization. Do these same principles apply if you want to build these relationships in your field, by connecting with people in other companies, or nonprofits, or organizations outside of your employer?
Robert Cugno:
Yes. I'm a big driver that it all stems from the ability to create a powerful impact that can help you build an ongoing relationship. So this is where the power of engaging with people outside of your immediate employment network. If you're looking at another organization, and you don't know who the key people are in that organization, in that situation, I wouldn't necessarily go to my boss and say, "Let's together go and talk to someone at another organization." But what you need to do is, do your research to identify who's who in the zoo. Then make an approach.
Often that approach might start with being where they're being. Say you want to meet Richard Branson, the best place to meet Richard Branson is at a conference where he's giving a paper. Simply find within yourself, if you have that courage, to just make that approach. Hand the business cards, shake the hand, that's all it needs to be. Because then you can follow through with the email process, you can follow it up with a conversation, or an offer to catch up for coffee. In that situation, you start to use what I call, the LinkedIn strategy. Use your LinkedIn to make those connections. To help people understand who you are and what you can do.
Mac Prichard:
We've been talking about building relationships and reaching out to people strategically and connecting with them over time. Let's bring this back to job hunting; how can this help someone who is thinking about their next move, or just plant seeds that might lead to those calls, so that an employer thinks of you when a position opens up, something that you might be interested in?
Robert Cugno:
One of the things that I encourage people to do is to speak to people about being open to opportunities. I encourage people to, once you're having these conversations, once you've planted the seeds for a relationship, it's very important to make sure that you represent a very consistent purpose, and you make very clear what your business values are, so you can make sure that you're engaging at a deeper level. At the values and the vision level.
But then you start to talk about what your strengths are, what your expertise is, and what you've achieved. You talk to people about, "I'm very committed, I'm very loyal, but I'm always open to new conversations. I'm always open to new and exciting projects."
If you're having those conversations outside of the workplace, or outside of your employer, you should also be having those conversations within your current business. Because one of the things I tell my partners is, the grass is not always, actually, rarely is the grass, greener on the other side. If you transition out of one big organization into another, you effectively start again. It doesn't matter what position it is, you have to start your relationships and your networking all over again. Sometimes it's easier to transition to new roles or accelerate your career by remaining within the organization, because there's an element of trust. There's an element of, "Ah, he's one of us."
In that conversation, it's consistently coming back to what are your values and how do they match the other person's values? What is your desire? What is your future vision for yourself and how does that solve a problem for that particular business?
Mac Prichard:
One other idea I want to pick up on that you mentioned at the start was what you called the black job market. Here in the United States we call it the hidden job market, but these are, as you say, positions that are never posted or advertised anywhere. Rob, how can these kinds of relationships and these kinds of strategies you've outlined, help find people find and get these jobs?
Robert Cugno:
It's how you craft your conversation. So when you're in this purposeful networking, for the purpose of accelerating your career or finding that next job, it's very important that you craft your conversation very clearly over a period of time. You certainly don't throw everything into the conversation at once. Because again, it's not about one conversation getting you a role in the hidden market. It's about a series of conversations with people beginning to understand who you are, what you represent, and what your brand is.
You need to structure your conversation very clearly, and very consistently, and follow those steps. That creates the engagement. Then you ask, "Is there anything I can help you with?"
Mac Prichard:
Well it's a fascinating conversation, and it's a long game, but clearly it pays benefits. What I'm hearing is that it's important to identify people you want to connect with strategically, think about their needs, build relationships with them. But do it in a way that, while there's self interest involved, you also think about the needs of others, particularly your immediate supervisor, your boss. But you're also engaging people about their problems, and by doing so, positioning yourself as an expert.
Robert Cugno:
Correct.
Mac Prichard:
Well it's great stuff, and I love it and could talk about it all day. But I want to hear, what's next for you, Rob? What's coming up?
Robert Cugno:
So at the moment, I'm launching the program that we spoke about. So it's a combination of a face-to-face coaching program and workbooks. It's not quite online, it's one level below that, and the reason for that is, because at the moment I'm focusing on that immediate connection with my clients, and giving that immediate boost to their business.
Mac Prichard:
I know people can learn more by visiting your website which is futureUcoaching.com.au and they can also check out your Facebook group.
Robert Cugno:
Fantastic.
Mac Prichard:
Yeah, our pleasure. Thanks for being on the show today, Rob.
Robert Cugno:
Thank you, all the best.
Mac Prichard:
We're back in the Mac's List studio and we're with my co-hosts. What are some of your key takeaways from my conversation with Rob?
Ben Forstag:
I liked his point about networking two levels above you.
Jessica Black:
That was interesting, yeah.
Ben Forstag:
Yeah, and it kind of makes sense, obviously you know your boss. The person who could promote you to the rank above you isn't your boss, it's the person above your boss. I think that was a real poignant point he made there.
Jessica Black:
Well, and then I like his point about being transparent with your direct boss of saying, "This is what I'm doing, and this is why", and sharing that, "It's not that I'm going over your head, because it may seem that way. But I do want to grow and to develop and I hope you'll help me do that. I want to develop the skills in the meantime and be the best I can be."
Mac Prichard:
I agree and I liked his point to think about the self interest of your boss and let your boss know that this can help the boss and the team as a whole.
Jessica Black:
And the organization as a whole as well. Yeah.
Becky Thomas:
Yeah, for sure, that was a good point. At first I was like, "Wait how is that going to work?", but it made sense afterwards.
Also, I think just the general concept of positioning yourself is a good one to think about, as you're working through your career. Whether you're actively seeking a job right now or not. It's about putting yourself in the position where those good things will happen.
The building relationships point was good, as targeting the folks that you want to connect with, and then getting to know them.
Then being a solver for folks, coming up with solutions and positioning yourself as an expert. Getting in that place, where people see you as someone who can help out, is going to put you in a really powerful position.
Ben Forstag:
Hey Mac, I have a question for you.
Mac Prichard:
Fire away.
Ben Forstag:
So Rob called himself Mr. Schweppes because he mixes with everything.
Jessica Black:
Yeah I liked that. I thought that was really funny.
Becky Thomas:
Yeah.
Mac Prichard:
I could see some eyebrows go up around the table.
Becky Thomas:
That was like you Mac.
Ben Forstag:
What mixer are you?
Mac Prichard:
Well, I think as my fellow co-hosts know, I drink club soda everyday.
Jessica Black:
Yes.
Becky Thomas:
That's true.
Mac Prichard:
Not Schweppes, which is both a Canadian, and it sounds like an Australian brand, but the store brand from Fred Meyer regional grocery chain here in Oregon.
Jessica Black:
Yes. A Kroger brand.
Mac Prichard:
Yes. But I both love the bubbly and the networking. So I identify with Rob.
Jessica Black:
Yeah, that's right.
Mac Prichard:
I really enjoyed this conversation, and his main idea, which is, these things don't happen by accident. When you get these calls, and I was thinking about our conversation with Mark Babbitt from last week's episode. Mark's passion for reverse mapping, and if you think about, when you get a phone call from an employer, or you get tapped for an interview, and think about all the events that led up to that…it didn't come out of the blue, it wasn't magical, it was because of the advice that Rob gave here. Building relationships strategically, thinking about the needs of others.
Jessica Black:
Yeah, the strategy behind it, being very intentional.
Mac Prichard:
Yeah. well that was a great conversation, and I appreciate Rob joining us. Thank you, to our listeners, for downloading today's episode of Find Your Dream Job.
If you like what you hear, please sign-up for our free weekly newsletter.
In every issue, we give you the key points of that week's show. We also include links to all the resources mentioned, as well as a transcript of the full episode.
Subscribe to the newsletter now, and we'll send you our new guide, the Top Career Podcasts of 2017.  Discover all the podcasts that can help you find a great job and the career you want.
Get your free newsletter and podcast guide today. Go to macslist.org/topcareerpodcasts2017.
Join us next Wednesday when our special guest will be Kevin Kermes, founder and partner of Career Attraction.
Until next time, thanks for letting us help you find your dream job!