How to Find a Job in the Cannabis Industry, with Ryan Rosenfeld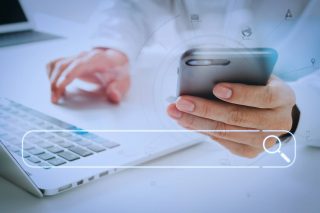 One great way to find your dream job is by getting in on the ground floor of a new field or industry. In today's job market, the cannabis industry is wide open for growth and expansion as adult-use is legalized in more states. If you want to get into the field of cannabis, Find Your Dream Job guest Ryan Rosenfeld suggests you begin with education. Then, figure out which arm of the industry you're most interested in, from growing to the C-Suite, and reach out to cannabis companies to inquire about hiring opportunities based on your skillset. 
About Our Guest:
Ryan Rosenfeld is the President of Greenforce Staffing. It's a full-service staffing and employment agency for the cannabis industry. 
Resources in This Episode:
Transcript
Find Your Dream Job, Episode 261:
How to Find a Job in the Cannabis Industry, with Ryan Rosenfeld
Airdate: September 16, 2020
Mac Prichard:
This is Find Your Dream Job, the podcast that helps you get hired, have the career you want, and make a difference in life.
I'm your host, Mac Prichard. I'm also the founder of Mac's List. It's a job board in the Pacific Northwest that helps you find a fulfilling career.
Every Wednesday, I talk to a different expert about the tools you need to get the work you want.
Find Your Dream Job is brought to you by TopResume. Top Resume has helped more than 400,000 professionals land more interviews and get hired faster.
Get a free review of your resume today. Go to macslist.org/topresume.
When a new industry appears it offers, not only new jobs but opportunities for career change and swift promotion, too.   
This is happening today in the cannabis industry which is growing dramatically.
Ryan Rosenfeld joins us to talk about how you can find a job in cannabis.
Ryan is the president of Greenforce Staffing. It's a full-service employment agency for the cannabis industry.
He joins us today from Portland, Oregon.
Ryan, here's where I'd like to start, how does the cannabis industry vary across the United States right now?
Ryan Rosenfield:
Great question, Mac. It's a state to state issue. It's basically been localized, regionalized, however you want to describe that, into microcosms of industry. It's going to be handled, obviously, federally; cannabis is still a federally controlled substance. It's a hot topic, one that I think we're going to see in the upcoming election cycle be debated and debated, but I think from a job standpoint, from a legalization standpoint, and from the industry standpoint, it all boils down to the state by state level, and that's controlled in many different facets.
Here in Oregon, so to say, which legalized it in 2016, it was a free market, you know, an open market. People were able to…it was a low barrier of entry, so, whoever wanted to kind of toss their hat into the ring, from a business standpoint, was able to, and it is not that way across the rest of the country. Which can be good or bad, depending on how you look at it.
Mac Prichard:
What was surprising to me when I was preparing for this conversation was how few states there are now, where marijuana is…or cannabis rather, is not allowed at a state level. I mean, it's, as you said, illegal federally but there are less than a dozen states now that cannabis doesn't exist in some legal form, isn't that right, Ryan?
Ryan Rosenfield:
Correct. Two…my most recent conversation, research, I want to say that there are only 3 states in the union that do not allow or do not have some sort of medical, or recreational, or adult-use program. There's been a little bit of a moniker change from recreational, since it sounds like too much fun in this legalization era, and they've shifted that wordage to, "Adult use" but I believe the 3 states are Idaho, South Dakota, I'm not sure if it's South or North Dakota, and Mississippi.
Mac Prichard:
Do you see parallels, Ryan, with other industries like technology, for example, that emerged so dramatically in the past, with cannabis?
Ryan Rosenfield:
I mean, absolutely. I think that's a great comment. You know, I think, in my lifetime, I was born in the late 70s, there's…how many industrial revolutions do we have left? I think we have, that I'm aware of, technology has kind of been ongoing, it's ever-evolving, ever-going, but that's on my horizon? Cannabis and alternative energy, you know, solar power has been around, but from a state standpoint, from a federal standpoint, massive amounts of job creation, massive amounts of new taxable revenue streams that are going to be very applicable in the coming months and years, in this post-pandemic world that we're living in.
Mac Prichard:
What kind of opportunities for careers and job seekers are you seeing in cannabis as the industry grows?
Ryan Rosenfield:
You know, we're seeing the entire spectrum. It's a brand new industry; in a sense, it is, because you've got states like Oregon which, I think, has one of the oldest medical programs. So, Oregon has had a medical cannabis program since 1998. California has always had a big medical program. So, they're the states that have kind of operated in these shadow industries, so to speak. Where there's been a lot of risk/reward for some of these cultivation-style jobs.
As we're approaching this new privatization, legalization era of the adult-use market, you're seeing everything from low-end agriculture, cultivation, processing, all the way up to manufacturing jobs, light industrial, going up into the C-suites. So, there's quite a number of opportunities which makes it enticing, and I think it's a reason why a number of people are interested by it, and they're hopefully listening to this podcast.
Mac Prichard:
What kinds of people do you encourage to consider careers in cannabis? Because I think some listeners might think, "Well, I'm not interested in that product." Should they consider working in the industry, Ryan?
Ryan Rosenfield:
You know, that's a great question. I'd say, right now, those who are most passionate about it are probably not always the best candidate because some people are too passionate about it and that occasionally inhibits their work performance. But, I think those that are willing to roll up their sleeves, get their hands dirty, because it is such an industry that is still a toddler. There's just a lot of uncertainty, we don't have all of the parameters, or professional services, or professional services available. There's still a number of issues hindering the industry as a whole, banking, and taxes, we can go into if it's applicable.
I think the best candidate is someone who is interested in the plant, interested in its potential, either as an alternative medicine, therapy, pain relief, purely from an industrial standpoint, sometimes from an investment standpoint. So, I think it's going to mimic a number of other industries. It's just going to be a slower rollout, and a state by state rollout, and at times it can be difficult to find a door to stick your foot into.
Mac Prichard:
What kind of skills are you seeing are most transferable to cannabis? Because you run an employment agency, so you're placing people in jobs throughout the sector; are there other sectors, say food or beverage, where that kind of experience most easily translates into jobs in cannabis?
Ryan Rosenfield:
Yeah, absolutely, I think going from the bare bones, going down to agriculture, anybody who has been in big ag or nursery, you know, fruit, vegetable growing. From a cultivation standpoint, it starts with the plant, which is a living being. It's grown, so anyone who has ties there, it's a cash crop, so to speak. When you're going into parallels from other industries where there's some really easy cross over, I think craft brewing comes to mind as something easily discussed, if you have that craft brewing explosion, I would say when I was in high school, the Peace Wicked years of the 90s, followed by a little bit of a downturn, and then most recently, especially in the Pacific Northwest, I know for sure Portland is a very big beer town, you're seeing a lot of parallels where it's just craft, individual, unique, curated, the "farm to table" mentality.
One of those skill sets that transfers over the best, you know, any professional skill sets from accounting, bookkeeping, all of those are needed in every industry. Sales, marketing, creatives is a big opportunity right now because it is a new industry, because it is an industry that has dabbled with the counterculture. I think they're a little bit more experimental when it comes to client or consumer reaching messages, which is exciting.
Mac Prichard:
Are there jobs that you can't fill because of high demand in cannabis? Either at your own employment agency or that you're seeing are hard to fill across the sector?
Ryan Rosenfield:
Yeah, that's a good question. Yes, I mean, right now, specifically in Portland, we went from an unemployment rate of, I want to say less than 3%, so it was very difficult to find some of these lower, starting, entry-level positions. Since the pandemic, since COVID-19, with the unemployment impact where it's been for the past couple of months, it's been, (the unemployment rate) rising, it's actually been just as hard to get people to work. I think there are some minor limitations when it comes to licensing. In Oregon, cannabis is controlled, monitored by the Oregon liquor commission, the OLC.
There is a worker permit that's associated with it, there's a minor background check, I think it's a $100 permitting/licensing fee and it's good for 5 years. So, it's not a big obstacle but it is an obstacle, and I think one of the items where we've been focused on is, "Okay, how do we find candidates, people who have been potentially prosecuted, or perhaps victims of the war on drugs, and kind of rehabilitate them back into mainstream society, employment in an industry that they were persecuted upon."
Which is this funny little cycle.
Mac Prichard:
Many people who have a felony conviction struggle with unemployment and that conviction could come from many sources and happen for many reasons. Is having a record a barrier to working in cannabis?
Ryan Rosenfield:
Yes and no. If it's a violent crime, off the top of my head, I don't know where the line is drawn but, you know, having a cannabis misdemeanor, non-violent crime, there is a statute of limitations on years but there are a number of programs, I know there are here in the city and actually there's a city-funded program doling out expungement clinics, helping people looking to get into the industry, helping them actually expunge prior crimes.
Mac Prichard:
I want to talk about how to break into the industry in a moment, but one last question for people who haven't worked in cannabis in the past, is there any stigma associated with these jobs, working in this sector?
Ryan Rosenfield:
Depends on where you live. I think that stigma's changing, it's ever-evolving, and in my lifetime, I wasn't really sure if I'd see legalization happen. I think depending on the part of the country that you live in, I've lived from the Philadelphia area originally, lived in Manhattan, I've lived in Portland for close to 20 years, and in Portland, there's no stigma but the genie is kind of out of the bottle but if I were to move to Rust belt or somewhere more central in the country where maybe it's not as progressive a mindset, and I was in an industry that was predominantly conservative, occasionally, there are still going to be some people that are a little hesitant to put that work experience on a resume or LinkedIn, or so on and so forth.
I think it's dissolving pretty rapidly and pretty quickly. To me, it feels like the genie is out of the bottle, it's not going back in, and I think people will…the industry on a whole needs, it doesn't need more cannabis people, it needs more professionals.
Mac Prichard:
Well, I want to pause here and take a break. When we come back, I want to talk about the concrete steps that you recommend people take in order to break into the cannabis industry.
Stay with us. When we come back, I'll continue my conversation with Ryan Rosenfield of Greenforce staffing about how to find a job in cannabis.
Whether you're breaking into a new business like cannabis, or staying in your current sector, you need a resume that stands out.
If you're not sure how to make your resume shine, the experts at Top Resume can help. Sign up today for a free resume review.
Go to macslist.org/topresume.
In just two business days, Top Resume will give you specific suggestions about how you can make your resume better.
Your free review will include ideas for improving layout and language and showcasing your skills.
Go to macslist.org/topresume.
Studies show that recruiters spend about six seconds looking at a resume. Can you pass this test?
Find out from the experts how you can improve your resume right away.

Go to macslist.org/topresume.
Now, let's get back to the show.
We're back in the Mac's List studio. I'm talking with Ryan Rosenfeld.
He's the president of Greenforce Staffing. It's a full-service full-service employment agency for the cannabis industry.
Now, Ryan, before the break, we were talking about the industry itself and the opportunities that are available and some of the issues you might encounter, not only here in the Pacific Northwest but across the country and the opportunities, too.
Let's talk about how to break into the cannabis industry. What's the first step that you recommend people take?
Ryan Rosenfield:
The first step that people need to take is education, immersion into the industry about the plant. Going in with as much knowledge is beneficial because it is a startup industry, there are a number of opportunities available, but at times, people are seeing this as a career change, maybe they have to take one step back before taking two steps forward. I think educating, networking. What I did prior to launching Greenforce was to engage in as many of the local associations, trade associations, and industry networking events as possible. I'd recommend anyone listening to this podcast, based on which state you're in, just do a quick Google search, Facebook groups, I'm sure there are some trade associations, maybe some pertaining to finding a job.
Maybe some job boards, maybe there are some staffing or temp agencies, similar to ours, as a great place to break in. I'd recommend exposing yourself as you would in any industry; try and surround yourself with those that are decision-makers or brand reps, so you can kind of have a feel. Does that make sense?
Mac Prichard:
It does and is there…I suppose it depends on your skills and profession, but do you see people start at a certain spot, Ryan, when they want to break in? Once they do this networking and this research.
Ryan Rosenfield:
You know…yes, I'd say more times than not, people, a lot of people come in wanting to be a "master grower", so to speak. (I'm doing air quotes but you can't see it.) But you know, what does that take? A lot of people want to be touching the plant, which is amazing. It's a beautiful plant, it smells amazing, and I think that is something that is really hard to capture, without hours. You need to be around it, you need to be touching it, and it's hard to have access based on the state that you're in. It's still federally illegal and so the state might not have access to it.
When I was learning about the plant in the early days, it was message boards, forums, learning how to grow online, and then kind of applying it in your own home garden. To go back to, where is a great place to start, some people start at the very bottom. They'll come in and do some kind of agricultural harvesting, trimming, bucking, and these are all just various jobs or duties/skills/actions around the cultivation and harvesting of the plant.
If you think about cannabis and you correlate it with corn, how many times a year do you eat corn on the cob? A couple of times of year, but how many times do you have a product that has corn in it? Multiple times a week, and you can kind of look at cannabis in that lens as well, as there is a huge myriad of options, as far as getting engaged with it, touching it, and ways to be employed by it and that's just how do you find that initial spot, and hopefully I can help you answer that question.
Mac Prichard:
What if you're looking for a professional position, and you mentioned this before the break, there's high demand in the industry for managers, accountants, financial professionals. What's your advice for someone who might be working in a completely different sector, who has those skills, who wants to work in cannabis?
Ryan Rosenfield:
Call me. I think they should reach out to…there are a number of job boards that are specific to cannabis that have sprung up over the past 4 or 5 years. Those are not bad places to start; you're going to find a number of positions based on the state. If you look at any state that has an adult-use program, that has a pretty significant economy or population, you know, Massachusetts, Michigan, Nevada, California is also a large one, here's going to be a number of opportunities for professional careers and professional skill sets to make that switch over.
I would start looking at some of those job boards, local, national, and even international, and start there. I would also start by just looking at the preeminent brands that you have, who are the big employers, who looks like they're doing a good job, who's spending a lot of money on marketing, who's always hiring, and just kind of fine-tuning your list, and maybe reaching out to some of them on some of the job boards.
Mac Prichard:
You mentioned earlier, as a parallel industry, the craft brewing, and in that sector, there is a lot of training and education for people who not only want to learn how to brew beer, but market it and sell it and build businesses in that world. Are you seeing similar training and education programs emerge in cannabis, Ryan?
Ryan Rosenfield:
Our goal is to mirror that exactly, yes. I mean, I think, there's still a lot of…not unknown, but there's still a lot of misinformation, there's still a lot of information still to be had within the industry. People are…how do you access this, it's something that's difficult to do virtually but people are creating and curating online content for this type of education, and again, it's, at what point are you trying to engage with it? Are you trying to engage with it from a financial standpoint, are you a CFO, accountant, bookkeeper? Where there are some tricky laws that are specific to cannabis, that are not commonplace. It's not apples to apples with other industries.
If you're a plant-touching, retail associate book-tender, you have to familiarize yourself with some of the strings, the terpenes, the potency, and testing parameters. If you're on the cultivation side, many of the cultivation methods, and it's that…there's a million ways to skin the cat and that's why it's kind of nice to be exposed to all of them which is one of the advantages I have. We work with a number of the different growers, producers, processors, cultivators, all across the state. I just get to immerse myself into it and see best practices from each angle.
Mac Prichard:
You talked about the many applications of cannabis and the different products out there, and how important is it, in this industry, Ryan, to focus on one niche? Say, retail, for example, or growing; does that matter or do you see people who work across the industry?
Ryan Rosenfield:
Man, that's a great question, Mac. Again, that can be a state to state issue, right? There's going to be, depending on how the licensing works, distribution within the state, sometimes we call it vertical integration, right? So, in Oregon, it's all under different licenses but there can be one umbrella company who has 20 retail shops, 3 grows, a processing place, and based in the…you'll grow it in the one spot, you'll process it to edibles, tinctures, extracts, topicals at the other place, they'll all go to retail to be sold to the consumer.
It's sometimes…it's advantageous, you're taking a bigger swing, a bigger bite, there's more people to manage, there's more little micro-businesses to manage. The people that do it well do very well but it adds certain layers of complications at times.
Mac Prichard:
What mistakes do you see people make who want to break into cannabis? What are some common errors to avoid?
Ryan Rosenfield:
Trying to go too big too fast, I think, is the most common error that I see. It's not always 2 plus 2 equals 4. Things aren't always exactly linear, you know, that's how it's calculated in Excel, but that's not always how it works when it comes to working with a living organism. Plants are living things and there are so many variables within the industry, and there's so many odds and ends, pests, disease, mold, mildew, that can cause a massive wrinkle. So, I think it's good to have a proof of concept, vet it out, figure out what's working, and then go from there. Because as you get bigger, and let's say you're a vertical integrated organization, all of those little disruptions, variables, can cause ripples in each sector and kind of spread across an entire organization and I've just seen people go belly up very quick that had no intention to. Just due to overextension.
Mac Prichard:
What about the people, job seekers, Ryan, who don't want to start their own growing operation but want to work in the industry? When they're trying to switch from one sector to cannabis, are there common errors that you see people make in trying to make that change, as job seekers?
Ryan Rosenfield:
You know, I think, people think that just because they've been users that they're going to make a great employee. The old joke goes that everyone wants to work in the cannabis industry until they realize that it's actual work. So, I think people getting into it for the wrong reasons, people with greed or they think it's just dollar signs, like it's this wild west that you can do whatever you want. I think those candidates, job seekers have the toughest transition. I think people that are looking to go in, and sometimes in our industry, we're seeing people, they want fresh slates, they don't want anybody with prior cannabis experience actually. Which, initially, it's kind of counterproductive but old habits die hard.
Mac Prichard:
Why is that? Why do some employers not want people with prior cannabis experience? Because as you said at the beginning, some states have had legal operations now for 1 or even 2 decades.
Ryan Rosenfield:
Yeah, or many decades. You know, I think, it's because of the way that the black and gray market was run, there was no HR department, no workers comp insurance. It's been a counterculture in the streets so to speak, in a number of ways, that came with some baggage and people, when they're putting multimillion-dollar investments on the line and they've got SOPS and practices, and best practices, and their cultivation method that is tied to their scheduling and timeline and forecasting for sales, they need things done their way.
They'll bring in a consultant occasionally if they need some nips and tucks and tweaks to try and increase potency or increase yield but they don't need people tinkering with their product. Coca-Cola is not going to bring someone into the manufacturing line and have them suggesting new additions to their formula. So it's more along the lines of that.
Mac Prichard:
Is this a business, Ryan, that welcomes professionals who want to change careers and come from another sector like food or beverage and work in cannabis?
Ryan Rosenfield:
Absolutely, yes. I think a number of the working professionals in the cannabis industry are longing for other people to make the switch. I think the time is now. I think you're going to see a number of states that just have medical programs that are lacking the adult-use program. In this post-pandemic era that… the state coffers are drained with unemployment, they see this tax money coming in for schools and roads, et cetera. I think you're going to see a number of states pick it up, which is great. You're going to see the number of jobs increasing, and eventually, when federal legalization happens, you're going to see some bigger brands rise to the top.
Mac Prichard:
Well, I've enjoyed our conversation, Ryan. Now, tell us, what's next for you?
Ryan Rosenfield:
Going back to work. I'm busy trying to grow Greenforce. We're, right now, based in Portland, Oregon, servicing the entire state of Oregon, trying to determine our best foot forward for expansion into other states. Very excited about the future for both the industry and the company. Yeah, just back to the grind.
Mac Prichard:
Well, Ryan, given all the great advice you've shared today, what's the one thing you want a listener to remember about how to find a job in the cannabis industry?
Ryan Rosenfield:
Get engaged, get educated, find yourself, find what you want to do, find where you want to go, and take the step.
Mac Prichard:
Is it time for a second opinion about your resume?
Get it reviewed for free by Top Resume.
Go to macslist.org/topresume.
And make sure you never miss an episode of Find Your Dream Job.
Sign up for our free podcast newsletter.
You'll get information about our guests, links to job search tools, and a transcript of every show.
Go to macslist.org/shownotes.
Next week, our guest will be Dana Pratt. She's worked as a human resources director for companies like Macy's and New Seasons.
When you look for a job, it can be hard to reach people inside a human resources department.
But Dana says there's often a side door at HR. She and I will talk about how you can find it and use it during your job search.
I hope you'll join us. Until next time, thanks for letting us help you find your dream job.