How To Deal With A Bad Reference, with Vicki Lind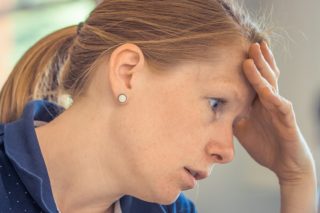 In all likelihood you've had at least one negative experience with a past employer or supervisor. Many of us have. Whatever the cause, these experiences can have a lasting impact on your career in the form of a bad job reference.
Any prospective employer will want to talk to your past supervisors. So how do you overcome a potentially negative reference when you're on a job hunt?
On this bonus episode of Find Your Dream Job, Vicki Lind, career coach and principal of Vicki Lind and Associates, shares a comprehensive strategy for minimizing the impact of negative feedback from a past employer. She reads "How to Deal With A Bad Reference", her contribution to our book, Land Your Dream Job in Portland (and Beyond).
Transcript
Mac Prichard:   
This is Find You Dream Job. The pod cast that helps you get hired, have the career you want and make a difference in life. I'm Mac Prichard, your host and publisher of Mac's List.
On today's bonus episode, we're sharing exclusive content from our new book, Land Your Dream Job in Portland and Beyond. Land Your Dream Job in Portland and Beyond compiles job search tips and career management tools into one simple easy to read guide. It's the definitive tool kit for anyone looking for meaningful work. The book also includes special contributions from an array of job search experts and today you'll hear from one of them.
Here is Vicki Lind, principal of Vicki Lind and associates reading her contribution, "How To Deal With A Bad Reference".
Vicki Lind: 
Marty was losing sleep. She did well in her job interview. It was a position as a catalog proofreader. She was anxious about her reference. She couldn't stop imagining her ex-boss who might answer the call and say, "Oh Marty. She's thorough, but she's slow. She's really slow". That was her fear. If you are also nervous about a recent employers reference, relax. You're actually among good company. Most people have a downside as well as an upside. Right now, you need a strategy if you really need to control potential damage.
The first question is, does your past employer give references? These days, many employers only verify dates of employment and perhaps your eligibility for rehire. Ask your former employer's human resources department about their references policy. If they don't give references, reacquaint yourself with a full night's sleep. Relax.
If your past employer does give references, give plenty of other references so you can build a balanced picture. Include other people you've worked with. Especially other bosses. Maybe member of a board, vendors, clients, etc.. Avoid the negative if possible.
If you're filing out an application and you're still employed in a negative situation, you'll likely be asked to provide the name of your current supervisor. Write do not contact. Your potential employer will assume that you don't want your supervisors to know about your plans to leave. This gives you more time to build a relationship with the prospective employer and emphasize your strengths. You get to side step a potential damaging conversation with your current supervisor.
If you can't avoid the negative, you'll need to address it in the most positive way you can. If you're no longer employed at the company, and you must list the supervisors name who may criticize you, you only have two choices. Include the name or write something like prefer not to discuss now or prefer to discuss in person. Know that references are rarely contacted before the interview. The first impression you make can shape how your negative references might be received later.
If asked about a reference, show integrity and honesty. Let's face it. We live in a connected world. Most hiring managers will ask their professional network about you. In addition to consulting the references that you list. Assume that your prospective employer will find out about your conflicted relationships. Define the conflict yourself before they find out from an ex-employer.
In Marty's case, she could position herself and be known by her strengths. "I pride myself on accuracy and a perfect final product in every printed piece. I may not be the fastest proof reader, but I'm very efficient. I never cause embarrassing mistakes or the need to re-print materials." She could backup her claim that she prizes accuracy over speed with references from other former co-workers and positive references on LinkedIn.
By the time the reference call came around, Marty's interviewers were not surprised to hear that her ex-supervisor did state that she worked at a slow pace. Happily, they did give her the job as proof reader where she proofs hundreds of catalogs before they print thousands of flawless copies. They felt her strengths were worth it. Now she sleeps very well.
Mac Prichard: 
If you're looking for expert advice and insider tips like what you just heard, check out Land Your Dream Job in Portland and Beyond. You'll find everything you need to get a great job whether your in Portland, Oregon, Portland, Maine, or anywhere in between.
The 2016 edition includes new content and for the first time ever, it's available in paperback, as well as in an array of e-reading devices including Kindle, Nook and iBooks. For more information on Land Your Dream Job in Portland and Beyond, visit Macslist.org/book.