The Best Job Interview Question Ever, with Jeff Altman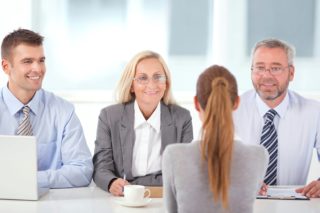 Job interviews can be dry and intimidating. They normally have a set format in which the interviewer and interviewee go back and forth, over and over, asking and responding to the same old questions.
But it doesn't need to be this way.
This week's guest, Jeff Altman, says that job seekers have the power to turn any interview into a dynamic conversation between equals. He believes you can do this by asking one question as soon as you begin the conversation. The question is simple: "Tell me about the job as you see it, and what I can do to help?"
This question is a game-changer because it sets you up with all the information you need for the rest of the interview–specifically, what the hiring manager sees as the biggest challenge for the organization. Plus, you level the playing field with the interviewer and set yourself apart from the competition.
Jeff discusses how to interpret the hiring manager's reaction to this question, and other workplace dynamics you can infer from how he or she responds to your prompt.
This Week's Guest
Jeff Altman, known as The Big Game Hunter, has helped organizations find leaders, employees, and consultants since 1971. In this role, he's evaluated almost 700,000 people and filled more than 1,200 positions. Jeff also publishes the No B.S. Coaching Advice newsletter to help job hunters, HR professionals, and business owners make better staffing decisions. And, he's the author of eight books about job hunting and the host of the Job Search Radio podcast.
Jeff's site, Job Search Coaching HQ, is a great resource where Jeff helps people find work more quickly.
Resources from this Episode
Transcript
Mac Prichard:
Hi, this is Mac from Mac's List. Before we start the show, I wanted to let you know about my new book, Land Your Dream Job Anywhere. I've been helping job-seekers find meaningful, well-paying work since 2001, and now I put all my best advice into one easy-to-use guide. My book shows you how to make your resume stand out in a stack of applications, where you can find the hidden jobs that never get posted, and what you need to do to ace your next job interview. Get the first chapter now for free. Visit macslist.org/anywhere.
This is Find Your Dream Job, the podcast that helps you get hired, have the career you want, and make a difference in life. I'm Mac Prichard, your host and publisher of Mac's List. I'm joined by my co-host Ben Forstag, our managing director, and Jenna Forstrom, our community manager.
This week, we're talking about the single best question you can ask in any job interview.
Before you go to a job interview, you need to have your own questions ready about the position. The answers you get help you decide if you want the job, and they can also show you how to stand out from your competition. This week's guest expert is Jeff Altman. He says there's one question every applicant should ask in every interview. Jeff and I talk about that question later in the show.
Of course, you need to ask more than one question in a job interview. Ben Forstag has a list of 10 questions to keep in mind the next time you meet a hiring manager. He tells us more in a moment. You've found a job that you want, however, no salary is listed, or the salary is too low. What do you do next? That's our listener question of the week. It comes from Kristen Pfeiffer in Portland, Oregon. Jenna Forstrom offers her advice shortly.
First, as always, let's check in with the Mac's List team:  Jenna, Ben, this week we're talking about questions applicants should ask in interviews, and our guest expert actually has one question that he says you should always ask. In previous episodes, I know we've shared our favorite interview questions as candidates. Let's step back for a moment and talk about the strategy you use when you put those questions together. What do you consider when you're a candidate for a job, or you're coaching someone who is, about how they should put those questions together?
Ben Forstag:  
For me, it all begins with the job description itself, and I think I've mentioned in the past that one of the unusual things about the application process is that job description often lists just a bunch of bullets of the tasks that are there, but rarely will you see "this" is more important than "that," or what percentage of your time you going to be doing each one of these bullets. Really spending some time looking through those, and really understanding the job description, and having some questions built around each one of those bullets, so that, in the conversation with the hiring manager, you're asking questions that kind of get at "what is my day-to-day job really going to look like," or "how much of time am I going to be spending doing bullet A, versus bullet B, versus bullet C?" The other thing that I think is really valuable for creating questions is just doing research on the organization itself and looking an organization up.
If they're a publicly traded company, you can find out a lot of information through their quarterly reports, or if it's a nonprofit organization, through Charity Navigator. Just figuring out what the big picture finances of the organization are, who the key leaders are, what kind of big projects are they working on, and even down to what kind of language they use to describe themselves. I think that kind of research would really help you shape good probing questions that make you look like an engaged, well-informed candidate for the position.
Mac Prichard:
Sort out the priorities of what is going to matter most when you look at the responsibilities in the job, and do your homework. Check out financial reports, and I imagine the organization's website, too.
Ben Forstag: 
Yeah, and I think a huge part of the hiring decision … We've said this over and over again: employers hire because they have a problem to be solved, but sometimes it's not immediately clear what that problem is based on the job description. The more research you can do ahead of time and the more probing questions you can ask the hiring manager, the easier it is to uncover what their number one concern is, or the big itch that they're looking for someone to scratch. If you can do that and show that you get it, I think that really positions you in a winning position in a job interview.
Mac Prichard:
What about you, Jenna? What kind of strategy do you consider when you're putting together those questions, or advising people who are getting ready for an interview?
Jenna Forstrom:
Yeah. Similar to Ben, it starts with the job description, and I tell my friends to print out a job description and bring it with you, with notes written on it, so I think it's a great visual cute to whoever you're interviewing with, like, "Hey, I'm the type of person that is taking this job seriously. I've spent a lot of time thinking about it." It could be almost like a security blanket. You have pre-thought out notes, so when interviewer asks questions like, "Do you have any questions for me?" you don't have to think on the fly; you've already got them documented out. It can be casual things, so if the job description has the location of the organization, so you can say, "Oh, I took the bus here, or MAX, or do most people ride their bikes?" You can get a sense of company culture, and it's a very casual question. Maybe you'll find out about benefits like, oh, yeah, this organization has a bike share program, or discounted [public transportation] passes.
Just little things like that can give you clues, and then on top of that, find out who you're interviewing with. Get a name. If it's a panel, try to get who all those people will be – sometimes organizations don't tell you. They'll be like, "Oh, it's a large panel, or hey you're going to interview with these three people, or it's HR. It's your manager and it's one coworker," and try to find them on LinkedIn. I think when I interviewed with Ben, somehow I found out he had gone to Kenya recently, and that was one of my questions. Ask Ben about Kenya, just because I love to travel, and it was an easy icebreaker question, like, oh I saw you went to Kenya.
Ben Forstag: 
It was a way to make a personal connection.
Jenna Forstrom: 
Yeah, exactly, so if you on LinkedIn have the same alma mater, are part of the same professional network, anything can help build bridges.
Mac Prichard:
Yeah. Every now and then, I would run across a University of Iowa graduate, a fellow Hawkeye, and that almost seemed to always create an instant bond.
Jenna Forstrom:    
Nice.
Mac Prichard:
Yeah. Good advice, and I really like your point, Jenna, about finding out who's on the interview panel, so you can make those personal connections, and, Ben, your main point about problem solving – that employers are looking for people who can solve problems. For me, two principles really apply. One, you don't want to ask any questions that you could find the answers to on a website. You don't have to do encyclopedic research, but you should do the basic research. The second principle, I think, is how do you uncover both the employer's problems and their goals coming up? Questions that can help you do that allows you turn that interview into a conversation about what is keeping the employer up at night. Most importantly, how you can help them, and if you do that, you'll really stand out. Terrific. Let's turn back to you, Ben, because every week you're out there searching the nooks and crannies of the internet, and you're looking for those website, books, and tools our listeners can use in their job search and their career, so what have you uncovered for us this week?
Ben Forstag:
This week, I have a resource from one of my favorite career experts.
Mac Prichard:
Okay. Who would that be?
Ben Forstag: 
This is a guy who I know well, and I really admire, and I think he's got some very astute insights. I also know his wife, though, and she probably has very different opinions about him.
Mac Prichard:
I think I'm being set up.
Ben Forstag: 
It's not you, Mac; it's actually me.
Mac Prichard:
I was going to say you had a career crush on somebody, so we're in the land of narcissists here.
Ben Forstag:   
Yes. I'm a relative newbie in the career development field, but this is a blog post I recently wrote that is completely appropriate for today's show topic, so I thought I'd share it with our audience. It's a blog post on the Mac's List blog, and it's called The Questions That You Should Be Asking at Your Next Interview. It's by Ben Forstag. That's me.
Mac Prichard:
Wow. This took a lot of effort to discover.
Jenna Forstrom:   
Did a reader write you in and said, "Hey, you should share this resource?"
Mac Prichard:
Boy, you've been out there poking around the notes and crannies of the internet hard this week. Alright, so we're going to stop giving you grief. All we ask is that you put down that mirror, and then we'll move on.
Ben Forstag:   
I'm someone who lives in the zeitgeist of the Find Your Dream Job podcast. I'm just one with the themes this week. As we've said, at almost every interview, you're going to have that one moment where the interviewer says, "Now, do you have any questions for me?" I'll say, I've been an interviewer before, and there are plenty of times when the candidates say, "Nope. No, I'm good," and that's the end of the interview, and it's … I'm actually shocked by that, because I want them to ask me something. It shows interest in the position. It shows some engagement, some desire to have a conversation around this. I put together 10 good questions that I think are appropriate in just about any job interview situation.
I'm not going to go through all 10 of them, but I am going to list my top three. The first one is, "what is the most valuable thing I could do for you in my first 60 days of employment?" Again, this gets back to the idea of, there's some itch that that employer has, and often times it's a very immediate need that they want help with. It might not be stated as such in the job description, but if you can figure out what that is, and position yourself as the person who can solve that problem, that's huge. Number two: "can you tell me about the team I'll be working with?" I like this one because I think sometimes we think about employment as, it's just they're hiring me, and I'm going to work autonomously, or I'm going to work by myself. In almost every organization, you're going to work with a team, and increasingly teamwork is one of the soft skills that employers are looking for but it's hard for them to really quantify or measure teamwork. Being proactive with that question, showing some interest in the other folks who work there, both positions you as a good team player but also gives you a sense of the office culture and whether you'll be a good fit.
Mac Prichard:
Any warning signs you're looking for in responses to that second question about teams?
Ben Forstag:   
Me, personally, no. I actually have never had anyone ask me this question, and part of that might be I've always worked with very small organizations, where the team was me. I think what you might be afraid of is someone who, if it's a very team-oriented organization, and someone who shows very little interest in teamwork, that's going to be a red flag for the employer.
The third question, which is actually my favorite of all, is, "We haven't talked about 'X.' Can I tell you more about my experience in this area?" X here is a variable for some skill that you've identified from that job description. Employers and people who do interviews, they're humans. They make mistakes. They lose track of time. They forget to ask a question. If there's some really valuable skill related to the job description, that the interview has not probed you on, and not asked you about, it's up to you to make sure that you've presented all the reasons why you're the best candidate here.
You can use the opportunity when you're asking questions essentially to pivot back to yourself, like, can I tell you more about this thing that you didn't ask about? I think that is so important, and I think just about every job seeker should be asking this kind of question when they're given that prompt in an interview.
Mac Prichard:
Good. Excellent advice, Ben, and any other points you want to add from the blog post?
Ben Forstag: 
Just that the URL will be available in the show notes.
Mac Prichard:
Okay. Terrific, so thank you, Ben, and if you have a suggestion for Ben beyond our posts on the Mac's List blog, we would love to hear from you. Actually, it's good advice, and I encourage people to check out the post not only to review those three questions, but the other seven are terrific. Please write Ben, and his address is info@macslist.org, and we would love to share your idea on the show. Let's turn back to you, too, our listeners, and Jenna Forstrom is here, our community manager, to answer one of your questions. Jenna, what's in the Mac's List mailbag this week?
Jenna Forstrom:  
Today's question comes from Kristen Pfeiffer, who asks …
Kristen Pfeiffer: 
Hi, Mac's List people. This is Kristen. I am calling, first, to say I love your podcast and your website. I've been utilizing it for months. I haven't had any successes yet, in terms of landing the job, however, I do feel much more confident about what I'm putting out there, and how I'm putting myself out there, just feeling more like a problem solver versus a job seeker, and I think it's going to lead to something wonderful. Anyway, I have sort of two questions. The first question is: should I even bother applying for positions that are definitely below the salary range that I would be looking for? I know that I'm in social services, so looking into nonprofit jobs, typically they're related to contracts, and there are certain restrictions in terms of these positions. I'm wondering if I should even go through the process, and waste my time or their time if the salary that is advertised is low.
My second question, it's sort of related, is: what if the salary is not even posted? I listen to your show a lot, and I hear a lot about, "don't ask too early about salary," especially not round one interviews, but if the salary is not posted…. it's not the only thing about the job, but it is a pretty important aspect. When is a good time to actually ask if it's not mentioned?
Thanks again, and I look forward to hearing more. Bye.
Jenna Forstrom: 
Thank you so much for calling in, and we're going to tackle both these questions a little bit separately. What to do if the salary is posted, and it is too low, and I would say, if it's too low for you to survive, you're a family of four, and it's just … You'd be eating tuna and ramen, just don't apply. Don't waste your time. Don't waste the organization's time. If it's a couple thousand dollars less than what you're expecting, I would do a gut check. Are there other ways that the organization can make up for that lack of salary, like childcare, transportation, tuition reimbursement? Do they have a fast-track management program where you start, everyone in the organization starts at an entry level position, but you've been flagged, or they've reached out to you, and they want to fast-track you, so in six months to a year, you're going to be making significantly more than that? Is that something that you're willing to take a risk on?
Ultimately, it's up to you and your situation, and organizations are really great at working with you, especially if they're reaching out to you, or you've gotten farther along in the interview processes. As the organization is weeding out candidates, and you're still in the running, you're becoming more and more desirable, so take some time and work with them. There's a really great podcast that we do with Jeff Weiss, who talks about the art of negotiation, and making it less emotional and more like, this is what I bring, this is what you bring. This is my make or break point, so kind of just being open, and authentic, and real with the hiring manager is the best way to do that. If the job posting doesn't have a salary, we talk about this all the time, do your research. Salary.com, glassdoor.com, but I know we used to talk about mentioning it in the first interview, but I think kind of doing the informational ask around, if you know someone who works at the organization, do that as a sidebar, but I think second interview and on, it's totally okay to ask, "we haven't talked about salary. Can you at least tell us if we're in the same ballpark? I want to be respectful of everyone's time, and that's my thoughts." Mac and Ben, you got some more thoughts?
Ben Forstag: 
I think part of it, when you're talking about a low salary, is how low? Is this 10% lower than the minimum you could accept? Is it 30% lower than the minimum you could accept? I think if you're within striking distance, and you're interested in the job, you might consider applying with the thought that in many cases, there is some stretch room there for salaries. It might be different for government jobs or for certain kinds of contract or grant-based work, but most organizations are willing to stretch a little bit if they feel like they've got the right candidate. If the difference between your minimum and their maximum is $30,000, you're probably not going to close that gap there, but give yourself a little bit of room to operate and wiggle there. In terms of if there is no posted salary, I actually think at the end of that first interview, if you feel like it was a good interview, it is okay to say, "You know, you've not actually listed the salary for this position. Can you give me a range of what you're looking for?"
You're not holding the employer down to any specific number there, but they're giving you a low- and a high-end range. I think if you've invested the time to apply, and they've invested the time to meet with you for an hour, at that point, it's completely acceptable to have that question asked. If they didn't answer that question after the first interview, I think that says something about the organization, or at least their interest in you as a candidate.
Mac?
Mac Prichard:
I agree with both of you. I would say on the low salary question, it really depends … You've got to pay your bills, and there is some minimum figure you need to meet. I don't know what yours is, Kristen, and I wouldn't expect to, but you've got that number in your head; you know what that is, so operate on that basis. Sometimes it may make sense to take a cut in order to have a great professional experience, or to work with an employer who's been a dream employer for some time. I know I've talked on previous episodes about how I took a pay cut to work for the governor of Oregon, and I did it because I wanted to have that experience, and I did it because my wife was gracious enough to put up with that, so I was a lucky guy, both to have the offer, and to have a supportive spouse, and [a combined] income that allowed me to take a pretty serious cut.
It paid off in the end because it led to other opportunities and better paying jobs down the road. Not everybody has that privilege, but if you are fortunate, you might consider it from that perspective. Regarding salary, if it's not listed, I'm not sure what Kristen is referring to. I'm guessing it's on the negotiation you probably don't want to bring up the salary right away, and I think your advice, Jenna, about the research and the resources that are out there is spot-on. If you're sitting down and you're going to do an application for a job, I think it's perfectly okay before you invest that time to call the employer, and you don't even have to give your name, and say, "Has a salary range been listed for this position?" Nine times out of 10, they may say no, or "commensurate with experience," and that's when the research that you referenced, Jenna, can help you figure out, well, what employers pay for this and if it's in your ballpark.
I do think it's okay in that first interview, if you still don't know what the salary range is, to ask, "Has a range been set? What are you expecting to invest in this position? What have you budgeted for this job?" You may get an answer, which will help you make that decision.
Thank you both, and thank you Kristen for the question and the kind words about Mac's List. We're happy to be of service to you. If you have a question for Jenna, please email her. Her email address is easy to remember. It's jenna@macslist.org, or call our listener line. That number is area code 716 JOB TALK. That's 716-562-8255. If we use your question on the show, we'll send you a copy of our new book, Land Your Dream Job Anywhere, or a Mac's List coffee mug. It's your choice, and we'll be back in just a moment, and when we return, I'll talk with this week's guest expert, Jeff Altman, about the single best job interview question ever.
Most people struggle with job hunting. The reason is simple. Most of us learn the nuts and bolts of looking for work by trial and error. That's why I produce this podcast, to help you master the skills you need to find a great job. It's also why I wrote my new book, Land Your Dream Job Anywhere. For 15 years at Mac's List, I've helped people in Portland, Oregon find meaningful, well-paying, and rewarding jobs that they love. Now, I put all of my job-hunting secrets in one book that can help you no matter where you live. You'll learn how to get clear about your career goals, find hidden jobs that never get posted, and ace your next job interview. For more information, and to download the first chapter for free, visit macslist.org/anywhere.
Now let's turn to this week's guest expert, Jeff Altman. Jeff Altman is known as the big game hunter, and he's helped organizations find leaders, employees, and consultants since 1971. In this role, Jeff's evaluated almost 700,000 people and filled more than 1,200 positions. Jeff also publishes the No BS Coaching Advice Newsletter to help job hunters, HR professionals, and business owners make better staffing positions. He's the author of eight books about job-hunting, and the host of the Job Search Radio podcast. He joins us today from Asheville, North Carolina. Jeff, thanks for being on the show.
Jeff Altman: 
Thank you for having me on. I really appreciate the invitation.
Mac Prichard:
It's a pleasure. Our topic this week, as you know Jeff, is job interviews, and there is, you say, one best question every candidate can ask a hiring manager. Before we get into that, though, let's start with the interview process and talk about job interviews. Most of them are pretty formally structured conversations, aren't they?
Jeff Altman: 
Invariably, they have a format, too. The job hunter walks in, immediately surrenders their power to the interviewer at the door. They sit down, the interviewer asks that immortal question. So, tell me about yourself and what you've been doing professionally, or something to that effect, that's right out of the interview, open-ended question playbook. After playing interview karate for about 10 minutes, and by that I mean the interviewer throws a question, the job hunter puts up a block. Another question, hip roll. Back and forth for about 10, 15 minutes, until they get to the objective evaluation part of the interview, and either you have the skills or you don't. That's invariably part of what an interviewer's assessing for, but then they come to the magic moment. So, do you have any questions for us, at which point you ask about the job, and they tell you, and invariably you say, "Sounds great. Terrific." We'll get back to you. That's a pretty standard interview, isn't it?
Mac Prichard:
It is, but you say there's a better way, there's a better process, and it starts with a question. Tell us what you coach people to do both when they're hiring and when they're a candidate sitting in that hot seat.
Jeff Altman:
I'm going to start off with a job hunter perspective, and from the job hunter perspective, I want you to flip the interview all on its head. Whether it's a phone interview or an in-person interview, I encourage people to start by saying, "Hey, thank you so much for making time to meet with me, speak with me," depending on the situation. "I spoke with Mac about the position, and he gave me a brief description, but I wanted to get your take on the role. Could you tell me about the job as you see it, and what I can do to help?" What that does is give you the information at the beginning of the interview, so that you can use it to talk about what you've done that's relevant to the employer and not just talk about what you've done.
Mac Prichard:
This is the game-changer of a question; this is the one that can change the dynamic.
Jeff Altman: 
Absolutely, because if you think about it from the employer's perspective for a moment, even if you have a job description, generally it has evolved a couple of times before you've walked in the door. If a recruiter has sent that job description to you, you don't know if it's really changed. Those small tweaks, or those major changes, no one ever goes back to get them re-approved, so the job description is static, because why bother? We got this one approved, but from the job hunter perspective, unless you know of the changes, you're out of luck. I always tell people, start off by asking that question at the beginning of the interview, so they can use that information to address what really matters to them, and not just talk about what you've done, which you may hit on the right point. Those nuanced questions, those nuanced points that you make by knowing what they're really looking for now can make all the difference in the world.
Mac Prichard:
Okay, so start with, you walk in the room, you go through the pleasantries, you sit down in the hot seat, and then you take charge is what I'm hearing you say.
Jeff Altman:  
As soon as you lower your butt into the chair, that's when you're the one who starts speaking. Occasionally, they will say, "We'll get to that later," and to me, that's very useful information, because it lets you know that they want to be controlling. They really don't want to have a conversation with you. They're being very cut and dry, and this is not about developing a relationship with you or selling to you. They just want to collect data. That's useful.
Mac Prichard:
Let's go back to, you're sitting in that chair. You've had the opportunity to ask that question, and what I'm hearing you say is one of the benefits is fact-finding. It starts a conversation about what's on the employer's mind. What are some of the other benefits of starting with that question, and having that conversation, Jeff?
Jeff Altman:
Right off the bat, it's knowing exactly what the current job description is, which again, may be different than that job description you saw in the ad that was sent to you by the recruiter. Invariably when employers have been interviewing for a while, they're zeroing in on certain things. Right off the bat, you're hearing from them what they zeroed into, zeroed into in this job description, so that this way you can focus on that. In addition, since hiring managers are often distracted, when you think about it, your arrival has caused them to turn away from something else that they were doing, and as a friend of mine once said, so many hiring managers start off a conversation with a job hunter by saying, "I want you to talk to Joel, for example. I just have to finish up something for about 15 minutes. I'll be right back with you, and Joel will start off."
Okay. You're getting them focused if you have them in the room on what they have to deal with with you, so that you're getting their attention. In addition, it levels the playing field between you. So often an interview is a process of, they are the superior, you are the subordinate. You're the supplicant, hat-in-hand, and this isn't Game of Thrones. This is an interview, and it shouldn't be royalty in the peon. It should be two people having a conversation about a need, so right off the bat, with that question, you're getting them focused, you're alerting what you need so that you can address their concerns.
Mac Prichard:
I like your point, particularly about leveling the playing field, because I think many job seekers are thinking they're in the position of a supplicant. In the end, it's about finding out what the employer's needs are, and what the problems are, and putting your best foot forward when you're looking for work about how you can address and solve those problems. You mentioned earlier a benefit is that some employers might be controlling about the process, and not want to address that question, but there are many hiring processes that are just formal, and you walk into that room, and there's a committee, or a set of structured questions, and you simply don't have the opportunity to take charge, and ask that question right up front. What do you recommend job hunters do then, Jeff?
Jeff Altman: 
What I'll start off by saying is most of the committee interviews, most of the panel interviews, are actually the second interview following an initial phone interview. Occasionally the panel is the first. However, I must in all honestly tell you why I've advised people to do this in the panel situation. It works just as well. "Thank you for making time to meet with me tonight. I appreciate you carving out time on all of your calendars to sit down and evaluate my credentials. I want to be respectful of you and your time, and just thought I'd say I saw the position description. I think I match it well, but I just want to make sure. Can one of you tell me about the role as you see it, and what I can do to help?" One of them will take the bull by the horns, and discuss the position with you. Someone will correct them in some way, which also lets you know about the different agendas that the people around the table have, because each of them may represent a different constituency within the organization.
For example, in IT, you may have a program manager interviewing you, and you may have someone from the business side. You may have someone from HR there, three of them evaluating you, so only the HR person will take the lead, discuss what was in the formal specification. The project manager or program manager will pick up from there to tweak a couple of points, and occasionally the business person will step in at that point. You learn something about the job from that process.
Mac Prichard:
You're doing that fact finding; you're getting answers to that question. How do you continue the conversation, whether it's in a formal setting with a committee, or a one-on-one conversation? Are there other questions, for example, Jeff, that you recommend candidates bring up?
Jeff Altman: 
I'd only start by saying, job hunting for most job hunters is a pretty standard process. By asking this question at the beginning, you change it a little bit, but you need to be prepared with answers to all the predictable questions that might be asked. That includes "tell me about yourself," so you might as well have an answer scripted out in your own mind that doesn't sound rehearsed. This is part of the theater of interviewing, and in that theater, you are an actor or actress on the stage putting on a performance, showing yourself for you as your best. I think it always makes sense for people to be rehearsed with answers to the predictable questions. At the end of the interview, there's another situation that comes up, and that is when they say, "So, do you have any questions for us," you obviously cannot ask about the job there, because they started by talking about that, right?
I recommend a couple of different questions that people can pose there. They include, "Could you tell me about the first 30, 60, 90 days of what your expectations are? How would you want me to start off?"
Mac Prichard:
What's the advantage of asking that question, Jeff?
Jeff Altman:
Two questions I suggest people ask are designed to give you a sense of what you're walking into, and what their expectations of you are. Every once in awhile, you hear about an unreasonable hiring manager, an unreasonable situation that someone steps into. For example, I had been in search for a long time and I remember getting a phone call from a friend of mine named Marty. He had been a client, a friend, and he had taken a job where he didn't realize this on the way in, but he accepted a position managing a project with a firm, where 80% of the money had been spent, but only 20% of the work had been done. He was doomed to failure right away, so you want to know what you're walking into, and what the expectations are. Right off the bat, asking about the first 30, 60, and 90 days allows you to get a sense of what the initial goals are that they're going to set out for you, and how they're going to start figuring out whether to keep you past the probation period.
Then there's the second question, which I think is the great one. Even better than the first one, this question starts off with, "let's say you hire me, and it's a year from now, and it's time to give me my first review. I haven't just done a good job. I've done a spectacular job, amongst the best that you've ever seen in a role like this, if not the best. What would I have accomplished during that year that would cause you to think that way?" Again, they're going to start talking with you, and their first reaction is to go, "Gee, I haven't really thought about it," and that's how most people answer that, but then they start talking about the first year, what the goals are in the department, and the goals that they're going to have for you in this group. They get the sense of you as thinking big, that you're not there to be average. You want to be a stronger player, if not the strongest one, and that this matters to you.
In asking a question like that, you're planting seeds in the hiring manager's mind that are helpful in their decision making. Plus, you are also eliciting information from them that allows you to decide whether this person's crazy or not. Every once in awhile, you do hear about a manger who lays out this insane objective that's impossible to do. I would just say fact-finding at the back end about their expectations for you are also important.
Mac Prichard:
Okay, so fact-finding is a constant theme that runs through this. The second one I'm hearing in all three of these questions, Jeff, is you're getting insights into the organization's culture, and the expectations of the manager, and whether they're realistic or not, and it helps you uncover that occasionally crazy manager who I think we've all run across, and if we've had a long career. A third theme that's running through all of this is you're positioning yourself as a problem solver, and while you uncover those problems. Am I getting that right?
Jeff Altman:  
You've got it right, and I'll hand the extra thing on top of that, at the same place I … Most of the time, job hunters make things harder for them than it needs to be, and by asking questions like this, you're having a conversation with your future boss. Instead of being in that superior-subordinate situation, you're setting the table for your future relationship, if there is to be one, that I think is important to set at the beginning for you as the job hunter, so that you know whether or not you'd ever feel comfortable working for this [person and organization].
Mac Prichard:
Great. Terrific. Excellent advice. Three great questions, not only the first one, but the two bonus ones as well. Tell us, Jeff, what's coming up next for you?
Jeff Altman: 
Oh, there's so much. Jobsearchcoachinghq.com, which is a site that I launched to coach job hunters, is expanding tremendously during the first quarter. I've expanded it tremendously, so I've been taking on new coaching people to help people with their job search, plus the site has great information I've curated of my own, and from around the web with permission, of course, that's going to help people find work more quickly, so again, the site is jobsearchcoachinghq.com.
Mac Prichard:
I've had a chance to visit the site this weekend. It's a very good one, so we'll be sure to include links to the site, and your other resources in our show notes. Jeff, thanks for being on the show this week.
Jeff Altman:
My pleasure. Thank you for having me on, and folks, I hope I've been able to help you.
Mac Prichard:
All right. It's been a pleasure having you. Take care.
Okay. We're back in the Mac's List studio with Jenna and Ben. Tell me, Jenna, what were your impressions of my conversation with Jeff?
Jenna Forstrom:
I thought it was really great. I like how he gives this sense to the job hunter. It's like, you're in control; take command. Engage in a conversation. Feel out the company culture, and if they're willing to engage with you, or if they're on a fact-finding mission, and adjust accordingly. Halfway through your conversation, I was like, because this is a podcast and it's not visual, but I was like, man, if you could capture his interview skillset with Vanessa Van Edwards' body language, you are golden for any interview. If you can practice those two things, commanding an audience with strong visual body language, nothing in the world could stop you, but it was just very personable, the way he was talking.
Mac Prichard:
Very personable, and I like his message that job seekers should take charge. Obviously, you need the employers running the meeting, but you can come in with your own questions, and your own agenda, and it should be a two-way conversation.
Jenna Forstrom: 
Yes.
Ben Forstag: 
Along those same lines, I liked how he encouraged folks to ask questions right up front, and not wait until you're prompted by the interviewer. I guess I've never really thought about that, right? It does put you in a subordinate position just waiting to be asked if you have any questions, but I think he presents a very viable, very nuanced way to introduce a question right off the bat. As he said, as soon as you put your butt in the seat. I thought that was a really good point.
Mac Prichard:
I like that, too, and again, the more you can put yourself into a conversation I think, with an employer or a hiring panel, and talking about panel problems, and Jeff's questions allow you to uncover those problems, the more successful I think you're going to be. Lots of good food for thought from Jeff.
Thank you, Jeff, for joining us on the show this week, and thank you Ben and Jenna for your feedback. Thank you all, our listeners, for joining us for today's episode of Find Your Dream Job. If you like what you hear, please sign up for our free weekly newsletter. In every issue, we give the key points of that week's show, and we also include links to all the resources mentioned, and you get a transcript of the full episode. If you subscribe to the newsletter now, we'll send you our job seeker checklist. In one, easy-to-use file, we show you all the steps you need to take to find a great job.
Get your free newsletter and checklist today. Go to macslist.org/podcast, and join us next Wednesday when our special guest will be Meg Guiseppi. She'll share with us LinkedIn secrets we all need to know. Until next time, thanks for letting us help you find your dream job.