Introducing the Top Career Podcasts Guide for 2018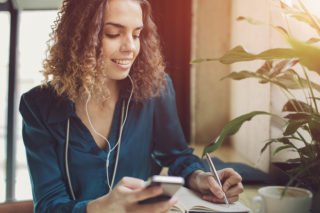 On this bonus episode of Find Your Dream Job, Mac announces the launch of the newest Mac's List resource: our Top Career Podcasts Guide for 2018.
Each year,  Mac gleans Apple Podcasts for shows that can help people find meaningful, rewarding work. The Top Career Podcast Guide is the culmination of this work – a single directory with the best of the best programs for job seekers and active career managers. 
This is our biggest podcast guide to-date, with 78 shows, many of them new to the list. With so many shows and diverse voices, you're sure to find great advice for any career-related challenge.
To view the guide and download your free copy, visit TopCareerPodcasts.com.
Transcript
Mac Prichard:
This is Find Your Dream Job, the podcast that helps you get hired, have the career you want, and make a difference in life. I'm Mac Prichard, your host, and publisher of Mac's List.
In this bonus episode of Find Your Dream Job, we want to let you know about a new, free resources we have here at Mac's List. We've just released our Top Career Podcast Guide for 2018. It's a complete directory of podcasts that can help you get hired.
As you may know, I'm an avid podcast listener and a career development nerd. And since 2015 I've hosted this podcast, Find Your Dream Job. Our goal: to provide listeners with practical, actionable job search and career advice.
Since starting my own show, I've discovered many other great podcasts that help people find meaningful, rewarding work. The hosts of these terrific shows offer lots of useful advice about tactics that can help you get hired and build the career you want.
Unfortunately, it's not easy to find this amazing content. Apple Podcasts has more than 500,000 shows. And event in the career category, job search podcasts get lost in a sea of programs about investing, personal productivity, coaching, real estate, and entrepreneurship. Last year, I decided we all needed a better way to find great career podcasts. So I created my inaugural Top Career Podcasts Guide. It offered in source the best shows for  helping professionals look for work and grow their careers.
I'm always on the hunt for the best shows for people looking for work. And I'm amazed at how the number of these programs grows each year! That's why I'm so excited to present my second annual guide to career podcasts.
This year there are 78 shows included in my Top Career Podcasts Guide. That's almost 50% more since the 2017 edition. 35 new shows are on the list. Some of these programs launched in the last year; others were well-established but new to me. Also, at the suggestion of listeners I've included several shows that are no longer in production. Even without new episodes, these programs offer quality content that is valuable for job seekers, so go explore those back catalogs!
Of course, the constant stream of new podcasts means that as soon as this guide is published, it will be out of date! But we plan to make this guide each and every year. So if you know of a great show I should include in my 2019 edition, please share it with me at mac@macslist.org. And to find terrific programs in the meantime, search Twitter and elsewhere online with the hashtag #CareerPodcast.
To get your own copy of the Top Career Podcast Guide, just visit www.TopCareerPodcasts.com. Again, that's TopCareerPodcasts.com.
Thank you and happy listening!