Is it Time to Look for Your Next Job?, with Rob Walker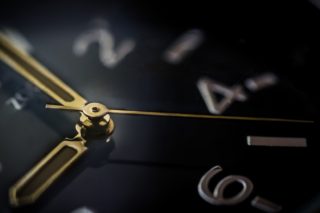 The days of working for the same company for 30-years and retiring with a full pension are a thing of the past. Today, people have a powerful sense they need to consistently consider what their next career or job change will be. There are even employees who are worried about what hiring managers will think about a long stint at just one company.
So is it time to start looking for your next gig?
This week's guest, New York Times columnist Rob Walker, says… maybe.
Whether you're ready to move on or not, it's important to stay on top of what is available in the job market and to periodically conduct informational interviews so you know what your value is in the marketplace. Checking job boards can also help a job seeker to understand what additional skills they could acquire before they might need to find other employment.
Keep your resume current if opportunities for growth arise in your current environment. And, be proactive about changes you can make in the workplace.
Signs it might be time to move on:
Issues in Business Sector.
Your responsibilities are diminishing.
Someone starts taking over your tasks.
If you do get a new job when departing your current company:
Follow the rules of the organization. If they request two-weeks notice, give two-weeks notice.
Don't try to settle scores during your exit, no matter how angry you are.
This Week's Guest
Rob Walker writes the "The Workologist" column for the Sunday business section of The New York Times and blogs for Design Observer.  He's the author of several books and has written for such publications as Slate.com, New York Times Magazine, Money, and The American Lawyer. You can find out more about Rob at RobWalker.net.
Resources from this Episode
Transcript
Mac Prichard:
This is 'Find Your Dream Job'. The podcast that helps you get hired, have the career you want, and make a difference in life. I'm Mac Prichard, your host, and publisher of Mac's List. I'm joined by my co-host, Ben Forstag, our Managing Director, and Jenna Forstrom, our Community Manager. This week, we're talking about when it's time to start looking for your next job. Our show is brought to you by 'Hack the Hidden Job Market'. As many as eight out of ten job openings never get advertised. Is your dream job one of them? Learn how to uncover hidden jobs, and get noticed by the hiring managers who fill them. Get started today at MacsList.org/Course.
  None of us expects to stay in one job until retirement, but when is it time to go, and how do you get ready? Our guest expert this week is Rob Walker. He writes the Workologist column for the 'Sunday New York Times'. Rob says you should always be planning and looking for your next job, even when you're happy in your current position. Later in the show, he'll explain why. Ben Forstag has found an annual list for the best and worst jobs in 2016. The Careercast website bases those rankings on factors like pay, stress and sector growth. Is your occupation one of them? Find out in a moment.
  How do you market yourself to employers in other states? That's our question of the week. It comes from listener Karl Borton. Jenna Forstrom offers her advice shortly.
  But first, as always, let's check in with the Mac's List team. Jenna, Ben, tell me, when have you two known that it's time to leave a job?
Ben Forstag:
When you start playing the lottery too much. I previously had a job that like I was really unhappy at and I felt very trapped in the job, and I'm not even joking. It felt like the only way I'd ever be able to escape from the job was by winning the lottery and so I would catch myself like on the way home from work stopping at the convenience store and buying a ticket for the Mega Ball and hoping like "Man I really hope this works out, because if it doesn't I have to go to work tomorrow"
Mac Prichard:
Oh my gosh. Those are tough odds in the lottery.
Ben Forstag:
Yea and its, that's clearly not rational thinking and what I tell people when they give me kind of similar circumstances that they're in, I tell them like you can get out, you should get out. If it's causing that much misery, find a way to leave right away and you'll find something else.
Mac Prichard:
And I have to ask, did you win a prize?
Ben Forstag:
Never
Mac Prichard:
Jenna, how about you? When have you known it was time to leave a job?
Jenna Forstrom:
I have this app that tells me what I have done every, like on social media, for like the last decade, and I recently got notified that I had posted on Facebook that I had put in my two weeks' notice at a previous role, like seven years ago, so that was a lifeguarding position and I was twenty two and I had earned my college degree and was still just lifeguarding for the fun of it, and it just got to the point where I was like why do I keep doing this? Like I'm a highly educated young person and I'm dealing with toddlers screaming and old people wanting to swim and police like the swimming lanes when it's open, so just dealing with stuff that I was like nope, time to grow up and use my degree, and so the final like straw that broke the camels back was they scheduled me for Halloween and it was my first Halloween being twenty one, so I really wanted to like go out with my friends and not lifeguard, so I was like yep, Halloween, the day before, I quit. So that was for me, I was thinking about back to a previous podcast when we had Tess Viglin on, and she was talking about when your ego's so bruised that it's painful to come into work and so I think something like that would be a good sign of hey, it's time for me to move on.
Mac Prichard:
I remember Tess making that point and I've seen others say that too. If your job is affecting your health, or you're not sleeping well, or it's causing stress and or you just dread coming into the office, those are all good signs that it's time to move on. For me I've had a number of different jobs over the years. Some have been limited and I knew they were going to end at a certain time. Things like political campaigns, or I worked on a Y2K project. That definitely had a hard stop. Other times I left to do something else like graduate school and I, when I reflect back on all the different transitions I've had, and I think Rob will talk more about this, the ones that went the best and led to the most rewarding opportunities were the ones I planned for, and I didn't always plan, sometimes you can, but when I had the opportunity to plan and I did that, I was much happier with the position I got.
  Well thanks. Speaking of research and planning, let's turn to Ben, who every week is out there poking around the nooks and crannies of the internet looking for websites, books and tools you can use in your job search and your career. Ben what have you uncovered for our listeners this week?
Ben Forstag:
This week I want to share a list of 'The Best and Worst Jobs in 2016', and this comes from the website Careercast. So I'm always a little skeptical when I see these lists of like the best of whatever, the best movies of 2016, the best pop songs from the last thirty years, because it's like who decides what's best, but I really like this list because there's some really solid methodology behind it. It's not like a normative judgement of like "these jobs suck" and "these jobs are great", but rather it's based on rankings coming from feedback from professionals who are in these jobs and they're really clear about how they create these rankings and they use things like environmental issues, emotional factors, physical requirements, the income, both the average starting salary and the maximum earning potential, the employment outlook into the future and then eleven different measurements of stress, how much stress it puts upon you as a professional. So there are a lot of jobs in this list. Do you guys want to guess on what the best job in 2016 is?
Mac Prichard:
Helping to raise puppies?
Ben Forstag:
Close. No, not at all.
Jenna Forstrom:
I'd say like being a celebrity or YouTube influencer.
Ben Forstag:
I feel like I'm learning a lot about you guys based on those guesses. The best is actually Data Scientist, and this is based on salary, the work environment, and the job prospects going out there. Again, this is not the exhausted list of every job out there. I don't even think they had puppy raising and celebrities options. Sorry guys.
Jenna Forstrom:
Or like naming colors of crayons. I think that would be a really satisfying job.
Ben Forstag:
I'm guessing the job prospects are not really high on that one.
Jenna Forstrom:
But like how cool would that be? Like this is Pantone blah de blah.
Ben Forstag:
That would be fun. You want to guess what the worst job is according to these rankings?
Mac Prichard:
I would guess something that involves lots of hard labor and stress. Maybe Coal Miner?
Ben Forstag:
I thought it was going to be something like that too, but actually according to this list the worst profession to have is being a Print Journalist, which surprised me, but I think all of that is based on salary and job prospects, because print, as we all know, and as we've been hearing for ten years is slowly dying out as a medium, but definitely worth checking out if you're looking to change careers or you just want to see what your career ranks there. It's on the Careercast website and we'll have the url in the show notes.
Mac Prichard:
Well thank you ben and if you have a suggestion for Ben, please write him and we may share your idea on the show. Ben's address is an easy one. It is Ben@MacsList.org
Now let's turn to you, our listeners. Jenna Forstrom, our Community Manager, joins us to answer one of your questions. Jenna, what is in the Mac's List Mailbag this week
Jenna Forstrom:
This week's question comes from Karl Borton and he asks …
Karl Borton:
Hey, this is Karl from Gainesville, Florida, and I'm just wondering, what is the best way to market myself to employers in other states?
Jenna Forstrom:
Great question. Hey Karl, thank you so much for calling in and here are a few ways to make yourself more marketable than the in-state competition. So first of all, we talk about this a lot is using a local physical address on your Resume and any contact information. That gives the illusion that you're already here. It makes it easier to connect. So maybe reach out to friends or family in the area that you want to move into and see if they'd be cool with you using their address. Another way to do that is to mention your connection to the state so I know Ben used this when he was applying for jobs. He was moving from Washington DC and he was saying in his cover letters and in his contacts "I am marrying an Oregonian. We are moving to Oregon and raising our children here". So it was like, it wasn't a "Hey, I'm looking to find a job and when I get a job I'll show up", it's like this is happening whether or not you're helping me and I'm a huge asset so you should hire me. So those are my tips. Mac and Ben, do you have any more?
Ben Forstag:
Well, you already stole my story Jenna, but no, I think they key is more so than using someone else's address, which I think can help, but it's kind of a gimmick. I think most importantly is making it very clear your intent to move is like pre-existing and going to happen, and I think sometimes what that really means is that you have to actually set a date for when you're moving and completely plan on making that move whether you have a job or not, and you'll be amazed at how much easier It is to convey your message to prospective employers once you've got that deadline moving over you.
Mac Prichard:
I think setting a deadline is a good idea. Some people I know are uncomfortable coming to a community without having a job lined up. One way to manage that is to plan one or two short job hunting trips and if you, as Jenna suggested, you have friends or family in the community where you want to move, ask if you can sleep on their couch for a week, and saying that you're going to be somewhere during a certain set of dates gives you the opportunity to contact people that you might want to meet for informational interviews, or to tell employers, Hey, I'm going to be in your community on these dates because I plan to move, to your point Ben, to your town after this date. Would you have fifteen to twenty minutes to meet with me for an informational interview, or to check in on my application, and just showing up and being there is just, I think is a game changer.
Ben Forstag:
And the other thing I think I'd add is, you mentioned this, so being out of date is a barrier, right? And I don't think you should leave it up to the employer to figure out how to overcome that barrier in terms of how we're going to do the interview, How are we going to, you know, know what this person is like. I think it's up to you as the job seeker to provide some options for how you can overcome this barrier, so, one thing I did when I was applying from out of state was say like I'm happy to do interviews by Skype or even potentially fly out and meet you for an interview, because I'm really passionate about this job and I don't want my current you know three thousand miles distance get between us and what could be a beautiful professional relationship.
Jenna Forstrom:
Yea, that's a good idea. Thanks. Thanks guys, and thanks Karl for calling in.
Mac Prichard:
Well thanks Jenna and Ben, and thank you Karl for your question. If you have a question for us, please email Jenna. Her address is Jenna@MacsList.org, or call our listener line. That number is areas code 716- Job Talk, that's 716-562-8255. If we use your question on our show, you'll receive a free copy of our upcoming book 'Land your Dream Job Anywhere' that we're publishing on February 1st, 2017. Now these segments with Jenna and Ben, are sponsored by 'Hack the Hidden Job Market'. The new online course from Mac's List. As many as 80% of all jobs never get posted. Instead, employers fill these openings by word of mouth. Our new course shows you how this hidden job market works. We teach you how to find plum gigs that never appear on a job board. How to stand out online in a crowd of applicants, and how to connect with insiders who can help your career. In each of the courses twelve modules, you get the tools and tips you need to get the work you want. Meaningful work. Work that makes a difference. Work that you can love. 'Hack the Hidden Job Market' is now live. Register at www.MacsList.org/course. Now let's turn to this weeks guest expert, Rob Walker
Rob Walker writes the Workologist Column for the Sunday Business Section of the New York Times. He also Blogs for Design Observer and he's the author of four books and has written for publications like Slate.com, New York Times Magazine, Money and the American lawyer. He joins us today from New Orleans. Rob, thanks for being on the show.
Rob Walker:
Oh, thanks so much for having me.
Mac Prichard:
Yea, so our topic this week, as you know is, is it time to look for your next job?, and you and I know that, and our listeners as well, nobody spends their career at one company anymore. How long do people, how long do hiring managers expect people to stay at one job these days?
Rob Walker:
Well, as you know, I mean I think that's going to vary, and as you know, what I do at the Workologist is kind of you know driven from the other end of this equation with people who are workers who have some dilemma and the question of should I look for a new job is a very frequent one. The, and I just got the….
Mac Prichard:
Robe let me….
Rob Walker:
…question that I'm answering. Yep
Mac Prichard:
Let me ask you. Why do you think that's so? Why does that question come up again and again?
Rob Walker:
Well, I think that well, I mean I suppose it's self-selecting a little bit. You wouldn't be writing to the Workologist if everything was great. So you're probably at some point of a quasi-crisis or something or at least having some kind of second thoughts, but you know more seriously, I think it comes up for the reason you just eluded to which is that here's this very powerful sense that you know one way or another, you're probably, whatever job you're in, it's probably not going to be the job you are in until retirement, so it's kind of always on people's minds, and I think that that's healthy. I think it should kind of always be on people's minds, but I just got a funny flip of this question the other day that I'm answering. Probably that column will be out by the time this airs. It was actually from someone who had been, who has been in a job for a few years, loves it, loves the people, finds the work very satisfying, but this person, and I don't remember if it's he or she, so I'm just going to say he, he is concerned about you know just how it might look on his resume if fifteen years from now something happens and the departing gets liquidated or something like that. Will it look bad on his resume if he's just been at one place for so long, which shows how powerful this kind of idea is that not only is moving around something that is going to happen to you, but it's kind of beneficial, and it's kind of almost suspicious if you haven't moved around a lot and done a lot of different things. Now what I'm telling this person actually is that he's in a position where I actually don't think he should be looking for a new job in any active way. I think that you know, trying to game out the opinions of a future hiring manager, hypothetically, is a terrible reason to quit a job you really enjoy. If you have a job you really enjoy you should stick with it, but all of which is to circle a long way around to, I think that hiring managers when I talk to you know HR people and stuff like that, I don't think that there is a hard and fast rule about how long they expect you to stay at a given place. I think a lot has to do with, I think a lot more has to do with whether you have the skills that they are looking for and you know whether there is a screaming red flag on your resume. If you have, you know, if you had seven different jobs in a year and a half, you might not want to list them all because that looks a little suspicious. Looks like maybe there's a problem, but I think that that hiring manager side. In my experience in talking to people about it, has actually become sort of more flexible and I think that that's a good thing.
Mac Prichard:
Well let's put ourselves in the shoes of job seekers or people who are currently employed, and you hear from them all the time through your column. What do you say to people, when do those people know that it's time to leave that it's time to move on? What signs should they look for?
Rob Walker:
Well, two things. One is that my big rule about all of this stuff is that rather than have a mindset of "I'm not looking for a job" versus "I'm totally all in desperately trying to look for a job" I think it's wiser to have a kind of like sort of make it part of your routine and your practice to be networking and aware of what the opportunities might be. Take informational interviews even when you're not really looking so that you're not starting from scratch. As far as when to, so have that going on before you're making any decisions, you know just make it part of your life. As far as when, you know the signs to look for, one of the things that comes up a lot with people who write to me is people who are kind of looking around at what is going on with the larger business, or even business sector that they're in, and they're worried, and I think there is an excellent case to be made for trying to, if you sense that, you know, there might be a round of layoffs coming or something like that, that's an excellent sign to get out ahead of it and be proactive and don't wait for things to get really desperate.
Mac Prichard:
You talked about the importance of, you know, always keeping an eye out or thinking about your next opportunity during the course of a career and doing things like taking informational interviews. What other advice do you have for people to do as sort of, I don't want to say passive, but perhaps low key search, or just staying open to opportunities? What should they make part of their routine besides perhaps saying yes to informational interviews?
Rob Walker:
Sure. I mean, I think just the, you know, you don't have to devote tremendous amounts of time to this, but checking the job boards, seeing what's out there, looking for things that if I were to apply for something, what would be there that would interest me?  Or what's, you know, is there a lot of it? Is there a little bit? Are there skills that people are looking for that I don't have? Can I then acquire those skills? And that's, I kind of like to think of it as a way to feed back into whatever work routine or work scenario you're currently in. Like with this person who is in the job that he likes, one of his concerns was, you know, that he could probably make more money if he moved around. Which may be true, and that's of course an internal dilemma that we all chase is "What's more important?" money or other factors in any given job situation, but what the person, you know, instead of worrying too much about that in the future, you know I think it's very healthy to just once a year, at least do enough work in seeing what jobs are out there, to try to get a sense of what the salary range is and what you might be able to get so that you have a sense of your own worth and whether you're, you know, again this feeds back into your current situation, whether you're being overpaid underpaid fairly paid etc., so it's all kind of about working it into part of your routine, and I know that some people really resist this because they think that it means I'm saying that you guys just have to spend your whole weekend job hunting. That's not the case. You want to just sort of make it feel less like it is a giant onerous task. Keep your resume up to date. You know, take your resume out and look at it and see like what have I done since this? What could I be doing that could add to this? And it gives you something to, it can actually sort of add to your current job satisfaction and opportunities and so on.
Mac Prichard:
What are some of the warning signs Rob, that a job may no longer be a good fit? What should people keep an eye on?
Rob Walker:
Well, another thing that comes up is people who are worried that, you know, their responsibilities are kind of being reduced and sort of subsumed by others. I think that, that's the biggest one in the experiences that I have and it is often a tell even if, even if it's not a conscious decision by management, you know, that it's not like there has to be a grand conspiracy to slowly freeze you out or something, but if it just seems like the business is evolving in such a way where your skills are less of a fit than the skills of some other people, I think that's a pretty clear warning sign.
Mac Prichard:
And what about, we talked about looking for jobs outside of your current company or organization. Should people also be looking for opportunities to grow internally?
Rob Walker:
Oh yea, absolutely, and that's part of what I'm getting at with this sort of, you know, checking the job boards and what not to see what skills, if you see that there's X, Y, Z skill that seems to be in demand, that could be an incentive for you to figure out if there's a way for you to acquire that skill within the context that you're already working. I'm a big fan of trying to be a little bit more proactive rather than sort of, I do get mail from people who will sort of say "Gee I'm not really getting enough to do, and I've asked for more to do, but they didn't give me more to do". Well, then try telling them what you're going to do, you know, come to them, in my experience with managers, if you come to a manager and say I need more to do, you're sort of creating a problem for that person that they then have to like "oh great, now I have to sit around and figure out what to do with you", and if you come to them and say "Hey, you know, I've asked around among my colleagues, we need a little more help in this area, I think I could pick that up. How about if I do…" or you know, "and on top of that I have an idea for how to go about it or what new initiative I could start" then you're not causing a problem at all. You're causing a solution and I think that that's a lot more appealing to everybody.
Mac Prichard:
Yea, I think employers, whether they're hiring or they're managing someone, they're always looking for people who are going to solve problems and make not only their lives easier but the company more productive and the bottom line better.
Rob Walker:
Sure, I think it's true on an organizational level and it's true if, you know, in fairness, it's true just on a human level. Probably your manager has a lot to do and the more you can solve problems or even proactively solve problems, the more appealing you are to them and that is a very human thing.
Mac Prichard:
Now, when people are ready to make that move what's your best advice Rob, about how to exit your organization or your company? How should people do that?
Rob Walker:
How to exit in terms of…
Mac Prichard:
When you're ready to move on to your next job. How do you handle that departure?
Rob Walker:
Uh, well, you know, I think that whatever procedures or sort of norms are in place for any given company, in some places its two weeks and all that kind of stuff. I'm a big advocate of that. Beyond that I'm, you know, I'm an advocate of trying to, it depends on the scenario, right? If it's a place that you're leaving because you really didn't like the job, that may be the end of the story. Two weeks and that's it. If it's a place where there are particular people who you, you know, you should give some thought to who are the people here who I would really want to stay on good terms with, and you know make the effort. Make the extra effort. Um, I have , I get questions about you know I get questions from people who are quitting in a huff and want to write the angry kiss off letter of one sort or another. I'm not a big fan of that, or I should say that I am a big fan of writing the angry kiss off letter, but then not sending it. Keep it to yourself. A cathartic exercise, but don't try to settle scores on your way out the door anywhere. It's just not a productive move in the long run and whenever I write about this I always get horror stories from people who, you know, have done that, have written the cathartic angry letter to the ex-boss and really regretted it because it can haunt you.
Mac Prichard:
Well thank you Rob. Tell us what's coming up next for you.
Rob Walker:
Well the next thing that I'll have aside from the column in the New York Times is actually going to be In the magazine section in late November. There's a special design issue that I'm a part of and they're going to have some really exciting stuff, so I would advise people to look out for that. I forget which Sunday it is. It might be the third Sunday in November, something like that. They should be buying The Times every weekend of course so.
Mac Prichard:
Well I am a regular reader and I know many of our listeners are too and we'll keep an eye out for that. People can learn more about you by visiting your website I know, www.robwalker.net . Rob, Thanks for being on the show today.
Rob Walker:
Thanks so much for having me. It was fun.
Mac Prichard:
All right. We're back in the Mac's List studio with Jenna and Ben, now what are your thoughts about my conversation with Rob.
Ben Forstag:
I think the most important thig he said was "Burn no Bridges" like no matter how bad your experience was don't write that ugly letter or that vindictive letter or the righteous indignation thing. It's never worth it, and I've certainly had moments in my life where I wanted to write that kind of thing, and I'm so glad I never actually followed through on that desire, and I think also, even in bad situations you can find good redeemable relationships that can help you later on in your career and so, yea, think twice before you do anything that's going to burn a bridge.
Mac Prichard:
I liked his advice about writing the letter but not sending it. I think that could be cathartic.
Ben Forstag:
Yea, I've written quite a few letters in my head. Never actually put pen to paper though.
Mac Prichard:
Yea. Jenna, What are your thoughts?
Jenna Forstrom:
I really liked his point about writing the letter, and I agree with you. I think there's, there is something about like writing something down. It's very like therapeutic, or like ten things that I hate about my job and like just scratching that out and then writing like, you know, kind of doing the flipside like ten things I love about my job, and it just kind of resets you and lets you see how like maybe your subconscious brain is processing like if it's just a stressful bad day like you can almost like crumple it up and throw it away and as long as it's not somewhere where you're like leaving it out for your coworkers or printing it so like it's in the printer, I think it's helpful and it, if it releases it and you can move on its really helpful but agreed like don't burn any bridges, don't have those tons of YouTube videos of people just telling their bosses off, and to go off and find new things and just never a good idea. It's hard professionally.
Mac Prichard:
Yea I wouldn't ever write these things at the job you're at. Go home and do this kind of thing. Play it safe
Jenna Forstrom:
Yea don't be stupid.
Mac Prichard:
I agree and I had no idea there was a YouTube, there were YouTube videos like that out there so I've learned something new today Jenna. I will say I agree whole heartedly with Robs first point which was always be thinking about your next job or where you want to go and recognize that in a forty year career you aren't going to be at the same place for decades likely. Sometimes it happens but I've met people who have told me "oh, now I've been employed by this place, I never have to look or worry about finding my next job" and they're in their thirties or forties and often that, even though they may want to stay, that doesn't happen, so you always want to have a plan B.
Jenna Forstrom:
Yea I think the assumption that you're irreplaceable or that you're going to stay at a job forever is, can really come back to haunt you. We've seen that here at Mac's List like just with Intel went through a major layoff and there's a whole bunch of people that never thought they were going to have to look for a job ever again and are learning how to like update a resume and network and so just the idea that, you know, we're not dealing with people, we're dealing with large organizations that have huge priorities and so just being cognizant of that is fair.
Mac Prichard:
Yea there's so much that you can't control like what might happen to the stock price of the company that employs you and but there are things you can control, like thinking about what you might do if you did leave your current position and taking some of the steps that Rob mentioned like networking, taking informational interviews and checking out salary data and the like.
Well thank you both and thank you Rob for joining us and thank you, our listeners, for downloading this episode. If you like what you hear, please sign up for our free weekly newsletter. In each issue we give you the key points of that weeks show. We also include links to all the resources mentioned, and you get a transcript of the full episode. If you subscribe to the newsletter now, we'll send you our job seeker checklist. In one easy to use file, we show you all the steps you need to take to find a great job. Get your free newsletter and checklist today. Go to MacsList.org/podcast.
Join us next Wednesday when our special guest will be Elisa Doucette. She'll explain how women can shatter the glass ceiling. Until next time, thanks for letting us help you find your dream job.