Help Your Teen Find Their Life Purpose, with Dearbhla Kelly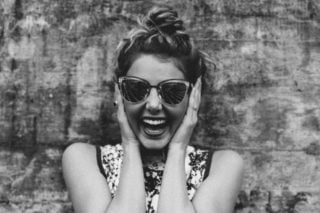 It's graduation season and a time to celebrate the great accomplishments of our graduating high school students.
It's also a time for those students to make some big decisions about their future. Should they continue their education? Enter the workforce? Take a gap year? Or perhaps sign-up for service?
"What to do next" is a big question — one that can cause teenagers and parents a lot of stress. It's also a choice on many people's minds as graduation season nears.
This week's guest is Dearbhla Kelly, author of Career Coach, a book to help parents and teens with career planning for young people. She explains how to help teens choose what to do after high school so that they build a solid foundation for their career.
This Week's Guest
Dearbhla Kelly has been in education, training, and guidance since 1991, working in secondary schools and in adult education in Ireland and as a career advisor in Trinity College Dublin. She uses a mixture of life coaching and counseling to give people practical solutions to find their purpose and follow their career dreams. She's the author of the new book, Career Coach: A Step-by-Step Guide to Help Your Teen Find Your Life's Purpose.
Resources from this Episode
Transcript
Mac Prichard:
This is "Find Your Dream Job", the podcast that helps you get hired, have the career you want, and make a difference in life. I'm Mac Prichard, your host and publisher of Mac's List. I'm joined by my co-hosts, Ben Forstag, our managing director, and Jenna Forstrom, our community manager.
This week, we're talking about how to help teenagers choose what to do after high school ends. It's a big question and one that can cause teenagers and parents a lot of stress. It's also a choice on many people's minds as graduation season nears. This week, I talk to Dearbhla Kelly, author of "Career Coach", a book to help parents and teens with career planning for young people.
Ben Forstag has an app you can use to determine what careers best suit the personality of teens or adults and Jenna Forstrom answers a question from listener, Cheryl Curry. Our show is brought to you by a new sponsor, "The Weekend Resume Makeover" online course, developed by national resume expert, Jenny Foss. To learn more about how you can help develop a professional quality resume in just two days, visit macslist.org/jobjenny.
Now, Ben, I know you've talked about the Weekend Resume Makeover in a previous episode as your resource of the week. You've actually taken the course, haven't you?
Ben Forstag:
Yeah, Mac. I did. Jenny was kind enough to give me a sneak peek at the resume writing course. I got to tell you, it's really awesome.
Mac Prichard:
Well, what did you like most about it, Ben? What stood out for you?
Ben Forstag:
Well, I really loved how simple it made the resume writing process. Resumes are one of these things where you spend a lot of time working on them and you send them out. For good or bad, you never get any feedback, right? Employers don't tell you, "Here's where you made the mistake and why we're not calling you."
Mac Prichard:
Right. The ultimate feedback is a call back, but nobody's going to then take the time to go through your resume and tell you what they liked or didn't like.
Ben Forstag:
Exactly. It's like dating. I know that a lot of job seekers struggle when they send out resume after resume after resume and they get little to no response. The Weekend Resume Makeover course really demystifies this process. It teaches you how to think like a hiring manager or an HR professional. You'll learn what these people are looking for in a resume, so that you can write a document that gets noticed and lands you that interview.
Mac Prichard:
It's a great tool and for anyone who's interested in it, visit macslist.org/jobjenny. Well, let's check in with the Mac's List team. We're talking about teenagers and career choices this week. What kind of work did you plan to do when you were in high school?
Ben Forstag:
I actually thought I was going to be a business guy in high school. For some reason, I was really enamored with the idea of working on Wall Street or something like that.
Mac Prichard:
Was this in the mid-1980s?
Ben Forstag:
The mid-1990s.
Mac Prichard:
Okay.
Ben Forstag:
This was the big boom time in Wall Street. Yeah, that didn't play out. As soon as I got to college and started studying business, I realized I wasn't really a big fan of it.
Mac Prichard:
Okay. How about you, Jenna?
Jenna Forstrom:
When I was in high school, I was a lifeguard. I thought I was going to stay a lifeguard forever because, well, my friends were working at McDonald's or other retail shops making minimum wage. I was responsible for a pool and made, like, eighteen dollars an hour, which is an obscene amount of money when you're sixteen. I just loved being at the pool. I was also on swim team. I was already living there, anyways; I might as well get paid to stick around a couple extra hours.
Mac Prichard:
I know I'm dating myself, but there was a movie called "The Lifeguard" with Sam Elliott about a lifeguard who'd never graduated out of that job. It came out in the late seventies. I'm guessing from the expression on your face, you haven't seen it.
Jenna Forstrom:
I have not, but there are definitely some lifers in the lifeguard community.
Mac Prichard:
Well, maybe they were the inspiration for that Sam Elliott movie. As for me, I was always interested in politics even in grade school. In high school, I actually would skip class growing up in Iowa to go to presidential candidate rallies back during the Iowa caucuses. I later did work in politics, so the interest was there.
Well, let's turn to Ben. Every week, he's out there exploring the internet, looking for resources and tools that you can use. They could be blogs, podcasts, books … Ben, what have you discovered for us this week?
Ben Forstag:
This week, I want to talk about a mobile app I discovered called "Good.co". This is a application that will help you determine your personality strengths as a tool for finding the right career for you, or in this case, since we're talking about teens, maybe for your teenage child.
Mac Prichard:
Ben, we've had other resources that you've shared to help people determine their personality type. What makes this one unique?
Ben Forstag:
Yeah. I've talked about the Myers-Briggs test before and then, real early into the podcast, I talked about the strengths finder test. This is very similar to the Myers-Briggs. In fact, a lot of the science behind this seems to be borrowed from Myers-Briggs. What makes this unique is a few things.
First, it's a really pretty app and it's easy to use and intuitive. It's a little bit more fun than taking a standard Myers-Briggs test. It's also mobile. It's on your phone, so you can do it when you're taking the bus home or doing something else. You don't need to be sitting in front of your computer. The questions are a little bit more quirky than your average personality test.
The Myers-Briggs test asks you things like, "At a party, are you the center of the party or are you a wallflower?" The Good.co mobile app has that same general question, but in different forms. Here's one I really liked … The question is, "Aliens offer to give you a ride. You'll have the opportunity to see and understand all space and time, but there's also a chance you'll get eaten. Do you go?"
Mac Prichard:
I got to ask … Is there a Klingon version of this app?
Ben Forstag:
Well, the Klingon version says you're definitely going to get eaten. I just love this question. What do you think, Jenna? Are you going?
Jenna Forstrom:
Definitely. Adventures with aliens or an interesting death story? Great way to go.
Ben Forstag:
You get eighteen unique, weird, zany questions like that. After answering those questions, the app pops out an analysis of your unique personality strengths and then, it offers some general suggestions for careers that might best fit your personality. I took the test and for me, it said my strengths were: I was methodical, scientific, introverted, efficient, and problem solver. Is that on par there?
Mac Prichard:
I think that's on track. Yeah.
Ben Forstag:
Okay. It said the careers that I would be good at were inventor, technician, and idealist. Now, I didn't even know you could get a career in idealism, but I'll take a look at that. The app also has some other tests you can take. Again, the goal here is to steer you towards the right kind of career opportunities. Those tests are, "How do you come across to others?", "What are your networking strengths?", "What is your approach to getting things done?", and "How do you get along with others, in general?"
Another feature of this app is that it tries to connect your personality type to specific organizations. It suggested that my skills and personality type would line up well with Amazon, Apple, Citibank, Deloitte, and Google. While I'm really flattered by those choices, I really have no idea where they come up with the specific firms they list, so I wouldn't take those suggestions too seriously.
Jenna Forstrom:
They don't say, "Hey, you should apply for Google and here are three positions that are already posted"?
Ben Forstag:
No. I think they base it off of other users. "People who scored like you also told us they worked at Google, so that must be a good place for people like you to work."
Mac Prichard:
That's an interesting combination of companies: financial services and online businesses.
Ben Forstag:
Yeah. I mean, I think it'd be interesting to work at Google, but I'm not banging on the door to be there. Outside of that one feature, I think this is a pretty solid tool. Again, it's called "Good.co". It's available both for IOS and Android devices. You can download it in the Apple app store or on Google Play or at good.co.
Mac Prichard:
Thank you, Ben. If you've got a suggestion for Ben, you can write him. His email address is info@macslist.org. Now, let's turn to the Mac's List mailbag and to Jenna, our community manager. What's the question of the week, Jenna?
Jenna Forstrom:
The question of the week. It comes from Cheryl Curry. Her question is, "How do you stay challenged in your job while helping others?" I think any time you're working with others, there's a natural challenge … Good listening skills are key, being aware of cultural differences that might be coming up. If we're talking about the same problem and someone has a completely different cultural expectation, addressing those upfront is really helpful to continue the conversation and make sure the project goes together smoothly.
I think if you're going to work on your own self and stay challenged, there are great programs. There are Skillshare, which offers online classes and tools for almost anything you wanted to learn, both professionally or on your own time, so graphic design or audio-visual editing or photography for Instagram versus photography with a Nikon. They offer all these classes that can help you constantly learn for, like, ninety nine cents a month.
There's other programs like Luminosity, which is just a brain game that you can play to keep your mind challenged. They're really short and, like, fifteen minutes, so during your lunch break, you can play a couple games and then, move on.  I really like Moleskine journals with prompts, so, "What am I dreaming about? What am I thinking about? What gets you excited during the day?" All those things keep you challenged. How about you guys?
Mac Prichard:
I love Moleskine journals. I love notebooks. I try to use EverNote, but I just love putting a pen to paper and writing down ideas or goals or taking notes. I like your suggestions. I think, in addition to the tools that you recommend that help people with personal skills, you can also look for opportunities within your organization to grow your role professionally or take on new roles and responsibilities. That could mean volunteering to lead a committee or take on some other leadership role.
Ben Forstag:
One of the things I like to do is, in addition to all the work stuff . Your responsibilities you're supposed to do, is having those own little hidden goals that you keep in the back of your mind. Just something extra to work towards and to keep you inspired and that when you achieve those own personal goals. You're not getting any great glory from your boss or your coworkers, but it's just a personal satisfaction you get from meeting that internal goal that you've set for yourself.
Mac Prichard:
Well, good suggestions from you both and thank you, Cheryl Curry, for that question. If you've got a question for us, well, we have a new process this week. You want to tell us about it, Jenna?
Jenna Forstrom:
If you have a great, awesome comment or great, awesome feedback for us, we want you to leave a comment on our Facebook. As a thank you, I'm going to be reaching out to you through Facebook as Mac's List with a prize.
Mac Prichard:
Okay. Just visit the Mac's List page on Facebook.
Jenna Forstrom:
Correct.
Mac Prichard:
Terrific. Okay. Well, we'll look forward to seeing your comments and questions on our Facebook page and we'll be sure to announce winners of the surprise prize in future podcasts. These segments with Ben and Jenna are sponsored by "The Weekend Resume Makeover" course that comes from renowned resume coach, Jenny Foss.
When you find the perfect job, you need to craft a killer application, one that gets noticed and lands you an interview and you need to do it quickly before someone else snags your dream job. You could pay for a custom resume or you can save time and money by learning the tips and tricks for resume writing yourself.
JobJenny's Weekend Resume Makeover course teaches you how to think like a hiring manager and it takes you through a step by step process to make your resume stand out and get the attention your application deserves. Weekend Resume Makeover captures everything Jenny Foss does best: making things simple, getting results, and having a bit of fun along the way. To see the Weekend Resume Makeover course for yourself, visit macslist.org/jobjenny.
Now, let's turn to this week's expert, Dearbhla Kelly. Dearbhla has been in education training and guidance since 1991 working in secondary schools and in adult education in Ireland and as a career advisor in Trinity College Dublin. She uses a mixture of life coaching and counseling in order to give people practical solutions to find their purpose and follow their career dreams. She's also the author of the new book, "Career Coach: A Step-by-Step Guide to Help Your Teen Find Your Life's Purpose". Dearbhla, thanks for joining us on the show this week.
Dearbhla Kelly:
Well, thanks for having me, Mac. I'm truly excited to be connecting with your listeners.
Mac Prichard:
Now, you've written this book for parents, but it's also for teens, too. One thing that struck me when I read the book was the influence that parents have in teens' career choices. How influential are parents in helping their teens make these choices?
Dearbhla Kelly:
Well, I think parents are key, Mac. I mean, if we look at research, ninety two percent of all teens will go to their parents when it comes to matters of career choice. Parents have a huge role to play. I believe that it's important that parents journey alongside the teen, coach them, collaborate with them, but maybe not to tell them what to do or not to make the choices for them.
I'll give you an example I worked with two graduates once in Trinity College Dublin, two science graduates.  Two girls, actually. They were unemployed. These girls, throughout their whole, say, junior high school, senior high school.  Their parents chose their schools, chose their subjects, then told them what college they would go to, what degree they would study. When they came out the other end, they really didn't have the confidence or the career management skills or decision making skills to do things for themselves.
"Career Coach" is really about the parent helping the teenager become confident, become independent, and to develop their own career management skills. At the end of the day, we're looking now at huge career changes over millennials' lifetime. I mean, the millennials may change their careers every three years, so it's a journey they're going on. It's for parents, not to hover over them all the time, but to encourage them to really believe in themselves.
Mac Prichard:
Why have you found, Dearbhla, that parents can make a difference in helping their teens with career choices where, say, a guidance counselor or other mentors might not? Why are they more influential?
Dearbhla Kelly:
Well, I believe that. First of all, if we look at schools, we got huge populations. Maybe the guidance counselor doesn't have the time to give to an individual like a parent would have. A teenager is about thirteen 'til they're in their mid-twenties, really. They're going to have continual conversations about choices.
Maybe teenagers may feel safe at home in the kitchen or in the car when they're going to places with their parents to have these continuous conversations. I mean, parents are a great sounding board. Nobody knows their children better than parents. I mean, parents know their strengths, they know their values, they know what makes them alive. They are the experts on their own teenagers.
Mac Prichard:
How do you recommend that parents talk to their teens about careers, Dearbhla? What approach have you found works best?
Dearbhla Kelly:
First of all, it's good for parents to listen.  Listen more than talk and, I think, ask open-ended questions. I think it's important to praise the teen and give them specific positive feedback. "I noticed you handled that really well" or "You have a real skill for getting on with people" and to really highlight and shine a light on their strengths. I think it's good for parents to kind of highlight a teenager's interests … To look for the sparks in your teen, name them, and look at when your teen is most alive, most engaged, most curious about things.
Maybe ask them questions at school like, "What subjects really capture you? What extracurricular activities really feed your spirit?" and also, to help teenagers become aware of their strengths and their aptitudes and what flows easily and naturally to them. Sometimes there are some free online tools that may help with that, but I think if parents can kind of help teenagers make choices based on interests and strengths, the teenager will be engaged and be happier at the end of it all.
Mac Prichard:
Let's talk about strengths. What ways or tools or approaches have you seen have success in helping teens identify not only their strengths, but their talents and skills as well?
Dearbhla Kelly:
The way somebody learns is a great indicator of the kind of work that they might like to do. If they're visual and they learn by pictures or with images or auditory, they learn by sound, or maybe that they're kinesthetic, they might learn by moving and doing sometimes that can be a good indicator. For example, sometimes I might work with young people who might not particularly like school, but maybe love being practical and maybe love mechanics or love sport or like to move and do.
I think in that case, it's really important that the teen chooses a job that's maybe not desk-bound, but might involve the outdoors or action. I also love as well Howard Gardner's "Multiple Intelligences". I think it's important for a parent to point out to their teen that we're all intelligent in different ways. It's about looking at how your teen is intelligent, be it that … They've got linguistic intelligence.  Maybe they're good with words or good with languages or maybe they're logical, mathematical.
They might be very good with music or, again, that kinesthetic intelligence. They might be good with people. They might be really good at knowing themselves. They might be good with nature. I worked with a young guy last year and he was a genius on the farm. He was really good at raising cattle.
That's something that schools would never highlight. I love, too in the States, you've got a lovely test online. It's that strengths finder 2.0. I did that little test myself a few weeks ago and I think that would be wonderful for somebody studying at college to really kind of understand where their strengths lie.
Mac Prichard:
One thing we see people of all ages struggle with, including adults, is setting goals. For teens, I think setting realistic goals while not sacrificing dreams could be a challenge. How do you recommend parents help their teens work through that kind of goal-setting without giving up on big dreams?
Dearbhla Kelly:
Well, I think it's really important, Mac, as you say, that teenagers really kind of hold on to the dream, but take a step by step approach towards the dream.  I had a little girl on the phone to me last night saying that she was a bit stuck in a rut, didn't really feel that she could study as well as she could last year. She wants to achieve great things. I did ask her first of all, "How important is this to you?" I love the use of scaling questions.
"On a scale of one to ten, how important is it to you?" She was like, "Oh. Well, it's an eight." I was like, "Well, if you achieve this goal of studying for the next five weeks because your summer exams are coming up, what would that give to you and what would that allow you to do?" I think it's about asking an open-ended question that allows the teen connect in with what truly matters to them.
For her, it is that she wants to have confidence. She wants to feel that she deserves her summer holidays or when she's going to Spain, that she's earned it. She wants to feel proud of her achievements. I think it's about … If parents can help teenagers tap into what really matters most to them and maybe the purpose that they want to achieve or the meaning they want to achieve in life. Then, it's about chunking it down.
Maybe it's about asking, "What's the first step you could take and how might that help you?" I think it's about keeping it simple. For example, that little girl now is going to start with her little bit of a revision and it'll be an hour every evening. Then, it's about praising the efforts and praising any step that they take that'll take them closer to their goals and then, it's reviewing it.
"Well, how did that work for you? If it didn't work, so what? Draw a line in the sand." That little girl at the weekend struggled with studying. I said, "It's not about the weekend. Now, it's about moving forward." Keeping the language positive is so important, encouraging the teenager to take responsibility for their own goals and their own dreams.
Mac Prichard:
Keep the big goals in mind, break it down into actionable steps, and then, do check-ins as people move along and not lose sight of that goal. Dearbhla, I know in your book, you talked about the difference having different jobs can make for young people in trying out different roles. Tell us more about that.
Dearbhla Kelly:
Well, I just love that approach. I think it's so important that young people dip their toe in as many ponds as possible. For example, I think it's really important that maybe they might do informational interviewing. I'm a big fan of informational interviewing. I think they can do this when they're in high school or in college and it's a safe place to ask questions. For graduates, that can give visibility.
I think it's really important to have conversations with people doing work that you may be interested in. This can give young people great knowledge. They can know the pluses and minuses to different careers, they can know the trends, and they may even get recommendations. For example, I worked with a young girl a few months ago who was in two minds. Part of her wanted to be a pharmacist, the other part of her was interested in medical engineering.
She had a conversation with a local pharmacist. She spent a half an hour with him down in the local pharmacy and she really didn't really get a great sense of that, that it wasn't really suitable for her. Then … She took the courage to pick up the phone and talk to someone who worked in a medical device company. She asked more questions about what the reality of that work was like.
At the end of the conversation, she was more drawn towards medical device field. I think it's important, too, for young people to network. Even to tap into networks like … That could be the local junior chamber. There's wonderful young entrepreneurs and there's great spirit in those clubs. They may want to tap into Leo Lions Rotary, even Toastmasters or use LinkedIn. I mean, there's wonderful networks in LinkedIn.
I think it's good, too, for young people to work shadow a career that they may be interested in. I know someone recently was interested in occupational therapy and particularly, she had a passion and a love for children. She spent an evening with an occupational therapist looking at the whole setting, looking at the environment, looking at the way she interacted with young children and the tools that she used. That can really inform.
A young man I know recently was interested in computer science, so he visited Dell. While he was there, he kind of thought, "Gosh. I couldn't see myself sitting in front of a computer." The HR manager took him around the company. While he was in the marketing and sales area, he says, "Gosh, this is more me. I'm more outgoing and I love that people interaction."
Mac Prichard:
That's all sound advice. We're big fans here at Mac's List of informational interviewing, networking, volunteering … I have to imagine as our listeners hear that advice, they're thinking, "How do I get teenagers to do that?"
Dearbhla Kelly:
By and large, I think that young people want to be successful and they want to do well. We have something here called a transition year in our high school calendar. That kind of facilitates three work experiences. I guess we're quite spoiled here in Ireland. Young people take on those challenges because they're part and they're built into the curriculum.
Sometimes in college, students can get a little bit too overly focused on academic grades. They may not see the value of work experience or internships and they might be thinking, "God, I need to get a first class honors." I do notice that they don't take as many steps to develop career management skills, to engage in career services, and to get summer work experience as much as they should.
Mac Prichard:
Those are all great tips. Here in the United States – I know in Europe and Asia as well because we have a global audience – there are opportunities for people not only in their teens, but as you said at the start of conversation, people in their early twenties, to do internships and get summer jobs. Grades matter. They're very important, but thinking about career management experiences make a big difference, too. We're coming to the close of our interview. What else would you like to add?
Dearbhla Kelly:
Well, I suppose I'd like to add that for parents of teenagers, they make huge efforts. They put a lot of time and I salute all their efforts and they want their teenagers to be happy and successful. I'd just like to add that it's really important that parents of teenagers prepare them to be resilient and to be able to bounce back, to really allow them … Kind of work through their own struggles and deal with adversity and failures and praise every effort and strategies they make to handle situations.
I know many people now may be transitioning from junior high school to senior high school to college. It's really about instilling confidence in your young person's future coping mechanisms and abilities. I think it's about encouraging young people to find their own answers, set their own goals. I would just like parents to just trust young people to find their own answers, to navigate their own way through an exciting future.
Mac Prichard:
Great. Well, thank you, Dearbhla. Tell us what's coming up next for you.
Dearbhla Kelly:
Well, what's coming up next for me … I'm really thrilled to say that I'll be going into American companies here in Ireland. I mean, American companies are very interested in well-being and wellness in employees. I'll be meeting parents in the companies and we'll be looking at ways that they can support their teenagers … I have focus groups of parents and we have great fun.
I get a great sense of the excitement. It seems to be great fun to have teenagers in a home. There's great energy and there's great enthusiasm for life. We'll be tapping into that and looking at how they can assist their teen plan ahead. I suppose I'm committed to inspiring growth in others and also, growing myself as a person to be the best version of myself that I can be.
Mac Prichard:
Great. Well, thank you, Dearbhla. To learn more about Dearbhla Kelly or her book and the services she offers, visit her website. It's www.dearbhlakelly.com. We'll be sure to include the link to your website in the show notes. Well, thank you for joining us.
Dearbhla Kelly:
Thank you for having me.
Mac Prichard:
We're back in the Mac's List studio. Jenna, Ben, what were some of your takeaways from my conversation with Dearbhla?
Ben Forstag:
I like Dearbhla's really early point about giving your teen some space to make decisions on their own. I think you and I have talked about this offline before, Mac. In the United States, at least, there's often this very strong expectation for kids like, "You're going to go to high school and after high school, you're going to go to college." About the most choice a lot of kids get is where they might get to go to college.
When people get out of college, there's this moment in their life … It's the first time that they get to make a decision for themselves. They're kind of paralyzed because they've never made that choice before. The earlier you can give teens some space to make decisions, whether it's what they're going to study in their electives in high school or what they're going to do in their extracurricular time, things like that, I think, the better. It gives them some autonomy and some power to make life choices before those life choices kind of pile up on top of you in your early twenties.
Mac Prichard:
I think that summer jobs, especially in college, but even now in high school … I've heard of internships in high school. Internships in college and summer jobs outside of school show young people that there are other options besides graduate school. Help them think through what they might do after college or high school if they decide to either not go on to college or take some time off.
Ben Forstag:
Yeah.
Mac Prichard:
Jenna? What are your thoughts?
Jenna Forstrom:
I really liked her point on job shadowing. Similar to what you guys were saying that the younger you can do it and the more exposure and the more practice, the better choices you'll make. I just really liked her idea of these really brave people stepping out and asking for interviews and asking to job shadow.
I feel like here in America, the only time we do that is like, Take Your Child to Work Day and then, it's all programmed. It's not even what your mom or dad actually does. It's, like, coloring in your mom or dad's office, which isn't practical. Just having more insights and more experiences because I totally picked my major without ever shadowing or knowing roughly just what TV told me my job was going to be like.
Mac Prichard:
Yeah. I think job shadowing can make a big difference. The other tool that is available in high school usually is Career Day. I think those are organized with the best of intentions, but sometimes you just don't get a realistic picture of what careers are like. Well, thank you, both, and thank you all, our listeners, for joining us. If you like what you hear on our show, you can help us by leaving a review and a rating at iTunes. This helps others discover our show and helps us serve you all better.
One of the iTunes reviews we received recently is from Francois Weaver, who writes about our show on how to find work overseas, quote: "This was an excellent podcast if you're interested in working abroad. Very insightful comments and recommendations, especially from Marcelle Yeager. My personal experience allowed me to move between countries mostly through internal moves at Hewlett-Packard. This was made possible thanks to networking that I kept doing within HP and when jobs opened, I was contacted. I had a sort of mentor at HP who helped me move around, too. Finding a job overseas is like searching for one in the U.S. in the sense that networking will make it happen."
Thank you, Francois, and thanks to the scores of other listeners who have left a review. Please take a moment to leave your comments and ratings. Just go to www.macslist.org/itunes. Thanks for listening and we'll be back next Wednesday with more tools and tips you can use to find your dream job.