Getting Clear about What You Want from Work, with Aubrie De Clerck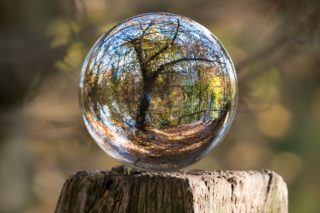 Are you clear about what you want from your job?
Sometimes you take a job solely for the paycheck. But, at its best, work is about more than just financial advancement. A rewarding job engages you in a personal way, drawing on your strengths and passions, and challenging you with interesting, meaningful projects.
This week's guest, Aubrie De Clerck, believes that everyone can have a career that feels authentic and purposeful. When job seekers identify the the work-life elements they most value, it creates a focused roadmap for meaningful work. Only when you know what you want from from work will you able able to target the job opportunities most likely to make you happy.
Aubrie De Clerck, is the principal at Coaching for Clarity, a Portland-based career coaching company. She is passionate about helping people of all ages and phases of life (from college students to those planning for retirement) and all industries (corporate, non-profit, education, entrepreneurship) get the most out of their work life. For those that are open to it, she also offers astrology readings to bring a more intuitive type of information to the discussion.
Resources from this Episode
Transcript
Mac Prichard:
This is Find your Dream Job. The podcast that helps you get hired and have the career you want and make a difference in life. I'm Mac Prichard your host and publisher of Mac's List. Our show is brought to you by Mac's List, your best online source for rewarding, creative and meaningful work. To learn more visit Mac'sList.org. You will find hundreds of great jobs there, a blog with practical career advice and our new book called "Land Your Dream Job in Portland and Beyond."
Thanks for joining us today. Step back for a moment and imagine it's Sunday night and you're thinking about going to work the next day. Do you dread the idea of having to walk into your workplace on Monday morning? You're not alone. A majority of Americans are unhappy in their jobs according to a survey by the Conference Board, a New York-based nonprofit research group. Researchers there found that what makes people happiest on the job isn't the salary, the vacation time or the benefits. What matters most is whether or not employees care about the job and enjoy their coworkers.
Our topic this week is how to get clear about what you want in your job. We will tell you about a tool to measure your professional strengths, so you can describe to employers what you offer and you can concentrate on work you enjoy. We will also share advice on how to tell if a job is a good or a bad fit for you. This week's expert, Aubrie De Clerck of "Coaching for Clarity," will review her secrets for how to define your dream job. First let's start with the Mac's List team. Hello Ben and Cecilia.
Cecilia Bianco:
Hi Mac.
Ben Forstag:
Hi Mac.
Mac Prichard:
The three of us had an exciting week here at the Mac's List podcast. We had our official launch a week ago Monday and we had some good news from iTunes, thanks to our listeners.
Ben Forstag:
We're number six on the career charts.
Mac Prichard:
That's terrific news. That is on the iTunes career charts across the U.S. It happened thanks to you, our listeners. We are very grateful to those of you who have taken the time to leave a rating or a comment on the iTunes page. Those comments in particular not only help us with our ranking on iTunes, but the feedback that we're getting from you all is helping us to improve the show. Cecilia, Ben, thanks for a successful launch.
Ben Forstag:
It's been fun.
Cecilia Bianco:
Yeah, it was exciting.
Mac Prichard:
Let's get back to this week's topic "How to be clear about what you want in your next job." Then, every week you are out there exploring the Internet, looking for the best books, blogs and other tools our listeners can use in their job search. What have you found about this week's topic?
Ben Forstag:
This week I want to start by sharing my belief that one of the easiest ways you can enjoy your job is to focus your energy on tasks and projects that you are good at. This a little bit different from "Do what you love." This is "Do what you are good at." The idea here is that when you are doing things you are good at, you end up feeling happier, you end up being more productive and you feel more satisfied at the end of the day.
Here the key to professional happiness is knowing your personal and professional strengths. To that end, this week I want to share an online assessment tool that our readers can use to find their own natural, professional aptitudes. It's an online test called "Strengths Finder." Mac and Cecilia, I know we referenced the Strengths Finder test in our online guides. Is this a test you have ever taken?
Cecilia Bianco:
Yeah, we actually did it as a team last year. We all did the test, got our top five results and then shared them with each other to see if it fits with how we work together. It was fun.
Mac Prichard:
I have taken not only this test, but one of the things I've found to be very helpful is to ask people about my strengths and I encourage people to do the same because that can be very helpful.
Ben Forstag:
I took this test a couple years ago at an old job and they mapped out all of our strengths on a board. The goal was to see if our whole team could hit all of the 35 major strengths. Let me clarify a little bit about what this test is. This is not one of those quizzes that you take on BuzzFeed or Facebook, where they give you "your color is purple," "your spirit animal is a unicorn." This is a serious, lengthy test. It takes 20 to 30 minutes to fill out. It was developed by a psychologist, Dr. Donald Clifton, and it's subsequently been refined by Gallup Research, the national polling firm.
Also, when we are talking about strengths, in this case we are not talking about specific skills like typing or coding or proficiency in a foreign language. The Strengths Finder test is really intended to highlight high level personality characteristics like your relative ability to strategize or empathize with others or find connections between diverse concepts. The authors have identified 34 of these meta-strengths and they claim that everyone, you, me, everyone evinces three to five of these strengths. The goal, they say, is find your strengths and then go out and work on them or find a way to operationalize those strengths in your job.
Here's what I really like about the Strengths Finder test. First, it focuses on strengths and not weaknesses. As anyone who has gone through a job search knows, so often we end up focusing on our weaknesses, where we have gaps in our skill set and the Strengths Finder test focuses on what you are good at. Of course, you always want to fill out your skill set so you are nicely balanced, but you don't want to do that at the risk of not having things you are really good at.
I would always tell people focus on your strengths. Those are your selling points of what you are trying to get the employer to buy into. Would you agree with that, Mac?
Mac Prichard:
I would. I think you are making an important point here about the advantage to the job seeker in identifying your strengths because employers are wondering how you can help them. The best employers are very clear about what they need. When you are clear about what you offer that helps you sell yourself to a prospective employer, but it also helps you narrow your search to organizations and offices that are looking for those skills and those who strengths and where you can make a difference.
Ben Forstag:
Exactly, I think of the idea here is that whole if you are a jack of all trades or a master of none so really focusing on what you are really good at. The other thing I really like about the Strengths Finder test is that it provides more than just a label for your personality. I have taken the Myers-Briggs test, which has been around a long time and it gives you a label of "you're an introvert" or "you're this, that or the other," but that doesn't really tell you a whole lot about what to do next. That just says who you are.
With the Strengths Finder, it gives you some real action items on how you can take your personality strengths and employ them in a workplace, whether it's a new job or the current job you have. For example, when I took the test a few years ago, it was reported that one of my skills was intellection and that's the exploration of complex ideas. In and of itself, this is not a surprising result. I'm sure my wife would be glad to tell you that my head is often up in the clouds.
What I found really valuable here was the action items they provided around that intellection label. For instance, they suggest that I get involved early on in projects when there was still time to have some input on the direction of the project or that I take some time out every day to do writing to help flesh out ideas or crystallize thoughts that I have in my mind. These are things that I have actually done over the last few years and I found that they really do work. I end up feeling much more content in my day to day duties and job.
I really highly suggest this. It's the Strengths Finder test. It does cost a little bit of money to take her, but I think it's a solid investment in understanding yourself. You can take it online at StrengthsFinder.com and there's also a book version called "Strengths Finders 2.0," and I will provide links to both those in the show notes.
Mac Prichard:
That's wonderful Ben, thanks for sharing that. We will talk more about playing to your strengths later when we interview our expert this week, Aubrie De Clerck. Before we move on to Aubrie, let's hear from you our listeners and let's turn to Cecilia Bianco, our community manager. Every week she looks through the questions that she's received from you all in the Mac's List community and she has a question for us about this week's topic, Cecilia?
Cecilia Bianco:
Yeah, this week's question is how can I determine if a job is the right fit for me?
I recently attended a networking event last week and I talked to a lot of people who were looking for work, but many of them didn't even know what type of job they wanted. It seems to be a problem we're hearing a lot from people and it makes a job search a lot more difficult.
To make it easier on yourself, before you even start looking for the right job, figure out what type of job you want. You're not going to be able to tell what a good fit is if you do not already know the culture you want to work in, the type of day-to-day duties you want to be in charge of and what main skills you have to offer an employer.
From what I have seen over the last few years working here, these are definitely the most important things to determine. You want to think about if you're going to fit into the office culture and if you're going to be able to deliver what the employer needs on a day-to-day basis. Would you agree with that, Mac?
Mac Prichard:
I would. You can always find people with the skills you need, but that culture fit can be most challenging. Candidly, you can't change people's personalities and you want to find people who are going to gel with the team.
Cecilia Bianco:
It's very important. Ben, I am glad you chose Strengths Finder for the resource this week. It's one of the best tools out there to help you nail down keywords about yourself that you want to look for in job descriptions. It helps you fine tune how you can talk about your strengths to employers.
Overall, I just encourage anyone trying to determine if a job is the right fit to envision what your daily life is going to look like in that job. Are you going to be successful at the projects and tasks that are asked of you and are you going to be happy in that specific company culture? Figure out if you want a team-based environment or a more independent one and if you're focused on work-life balance or you'd rather be in a competitive environment, where people are working 9 to 6 and staying late and really want to get ahead? Things like that, definitely help you find the right fit. Anything to add?
Ben Forstag:
I'd add that if you are at the stage where you're interviewing for a job, it's completely appropriate to start asking questions about what does the work day look like or where am I going to work or can I talk to some of the other folks in the office?
I know when I interviewed for this job Mac, one of the things I really liked was that you set up opportunities for me to meet everyone else in the office, which was a great way to figure out if I was going to feel comfortable in the office environment and if everyone else was going to feel comfortable with me here and fortunately, that all worked out.
The one other question I would urge to ask when it comes to is this the right job for me, is what is the metric of success? Six months down the road, how are we going to tell whether I am doing a good job or a bad a job here? I think the answer to that will really give you a benchmark of what you are expected to be doing at that job and whether it's going to be something comfortable for you.
Cecilia Bianco:
I definitely think your point about the day-to-day is so important because I think people don't focus on that. They are focused on stuff like salary and benefits. Really, it's what am I going to be looking at all day when I am sitting at my desk? Am I going to be staring out the window or am I going to be staring at a wall? Am I going to be in a foyer? Things like that are really important to think about so good point.
Mac Prichard:
I want to second your point about the importance of culture, Cecilia. One way to explore that question outside of the formal interview process thanks to LinkedIn, you can now identify people who once worked in that organization. It's appropriate to reach out to people that you may have as contacts to ask them about their experiences and the culture of that organization.
Cecilia Bianco:
Yeah, definitely.
Mac Prichard:
We have heard from Ben about how to identify and describe your strengths and from Cecilia about the importance of culture. Now we are going to turn to in a moment to our expert this week, Aubrie De Clerck, who is going to take us through a process of how to define what you want. Before we do that, we just want to share with you that these segments by Ben and Cecelia are sponsored by the Mac's List guides, publisher of our new book "Land Your Dream Job in Portland and Beyond."
The Mac's List guides give you the tools you need to get the job you want. We show you how to crack the hidden job market, stand out in a competitive field and how to manage your career. The book has eight chapters and in each of them experts share job hunting secrets like how to hear about positions that are never posted and what you can do to interview and negotiate like a pro. To download the first chapter of the book for free and to see for yourself just visit Mac'sList.org/Mac'sListguides.
I am pleased to welcome to the Mac's List studio Aubrie De Clerck. Aubrie has owned and operated Coaching for Clarity for more than a decade. She helps people find fulfilling work, choose new careers and prepare for retirement. Previously, she worked in information technology for a Fortune 500 company and for a nonprofit that helps people with disabilities find work. Aubrie thanks for joining us today.
Aubrie De Clerck:
Thanks for having me Mac.
Mac Prichard:
This is a big topic for our listeners. I see people struggle with this. I imagine you do, too, and that's how do you get clear about what you want in your job? I want to start by saying sometimes we take paycheck jobs. We got to pay our bills.
I have certainly done that. Most of us will be in the workplace for three or four decades and we are looking for satisfying work. What advice do you get for people who are tackling this question? How do they start to define very dream job?
Aubrie De Clerck:
That's something that often people get stuck on right up front. They may know that they don't want to do what they are doing anymore. They may have some idea, a vague idea what it is they want to do, but when it comes down to really defining it they say, "I am not really sure what it looks like? I'll know what it feels like, but I'm not really sure what it is yet?" A lot of times when I talk to people about defining their job goals, their search goals, there's a bit of a "I don't think
I can move forward because I don't know exactly what it is." There's a number of things that we talk about in order to make that feel more manageable.
Mac Prichard:
What have you seen the work well for your clients, for the people you work with?
Aubrie De Clerck:
First of all, start where it's easy. I think a lot of times we put a lot of pressure on ourselves, make it hard. We may have some pressure externally, so if we can start where it's easiest. Oftentimes that's where we know the things we don't want. "Well, I don't want it to look like this." Just being able to get that out on paper is really helpful and then start looking at what the opposite of that might be.
Mac Prichard:
Begin with a list of things that we don't want. Maybe it's a long commute or working in a window-less office, maybe it's working in certain sectors that perhaps we started our career in, but now we want to change. There's the don'ts. How do you recommend people identify that do's?
Aubrie De Clerck:
The do's come in a point where you are talking about around what I will call "work elements," the nuts and bolts of how work operates in our lives. Oftentimes the easiest things to identify around what we do want are things like you are talking about. Rather than what I want, I want my role to look like this and I want to be doing these kinds of things every day, it looks like "what do
I want my commute to look like? How much do I want to make and what kind of benefits are must haves and do I want?" Opening that up and giving some space to the ideal and making sure that there is room to talk about it and room in your own life to consider what that ideal is.
Mac Prichard:
Those seem like very basic questions that I think anyone would answer before applying for a job. Is that that not your experience that people don't think about long commutes and poor pay and working in sectors that once appealed to them but no longer do and they take the things that don't meet their goals?
Aubrie De Clerck:
A lot of times what happens is people will think about it and maybe think about it for a short time but then come up with a story about why that's probably not possible or why this is probably not something they should reach for, "Well that's just the ideal and I should be grateful for what I have and maybe I would be willing to sacrifice here or there." The amount of time that people will spend in the ideal tends to be quite short before the stories one tells about why that is not possible or why we can't have it start coming into play.
Mac Prichard:
Aubrie, you have worked with hundreds of people over the last decade. Take us through how someone overcomes that story and the practicable, actionable steps they take to define the job they want and then to act on that definition, that dream.
Aubrie De Clerck:
The upfront understanding what those work elements are is the first part, making space for the ideal just like we have talked about, then narrowing down to the deal breakers. Of course, we are going to be saying, "Yeah, wouldn't it be nice if all of these things happened," and within that, what are the things you absolutely must have that you are not even going to look at?
If you're deal breaker salary is $40,000 that helps streamline the search. That helps understand "Well, I am just going to be narrowing in on what it is I want." If you know you are not going to commute, absolutely commute more than 30 minutes, then that's going to take out a certain area. What we do with that is we say, "If we know what the deal breakers are and you can fit your ideal around the other pieces in that, we start structuring the search upfront by doing that.
The second piece of that is then to identify how you want to contribute. What are your gifts and talents? What are you going to bring to that? When you start pairing those up, it starts narrowing enough where you can get traction and movement forward and some momentum, but it leaves it open enough so that there is an experience of saying, "What's the mystery?" as I start to engage with the process of exploration. I'm not naming titles at this point. I am looking at what my needs are and what my contributions are. As someone engages with the next part of that process, which is exploration, when they start talking to people they are not so focused that they miss doors that could be open at that point.
Mac Prichard:
What do you say to people who struggle with their goal and tell you, "Gosh, I don't want to rule anything out. I want to keep all my options open." I hear that in informational interviews and I imagine you do, too. What's your response?
Aubrie De Clerck:
I try and say that it's hard from people that want to help them to hear that and
I try and describe why. If I am hearing someone say, "I want to keep my options open," it's very difficult for me to help somebody without knowing some frame of reference for details and have some specificity around those goals. If somebody says, "I am interested in doing work in the HR field and I can work for any size company. I can come in at any level and I am interested in any sector," that does not help me go through my mental Rolodex to try and help them find either people to talk to or ways of helping them define their message around what makes them unique.
I think as you and I know out there, people are looking for those two things. They want to know what is it specifically that you want so I can be helpful to you. Also, how do I know how to speak about you to other people in order to help open those doors? What's unique and special about them that helps them stand out, which needs to be done all the way through the search process.
Mac Prichard:
I think that's absolutely right. To you are point, I think everybody does offer something special, something unique. When each of us identifies that it can make the job search go a lot easier and also as you say, make it a lot easier for people to say yes. You talked about your own search and the process you went through. How long it typically does it take people to get clear about this.
Aubrie De Clerck:
That question I think it has a lot of dependencies. That question has a dependency on how much time they have. If they are working full-time or doing other things in their life that require a lot of their time, how much time they can spend in search mode directly affects how long that process is going to take. Often times I talk to people and I say, "Hey, I like to load you up with homework. You are welcome to come in and we work on it together," but that slows down the process a bit. How long it's been sometimes it's hard for people in getting back in touch with how to communicate about themselves in a way that they feel comfortable about their gifts and talents.
To give an answer of how long it takes, I would say that often times for me in my practice it takes four to six sessions of doing that. That can get stretched across six months, depending upon people's lives. I'm not sure if that answers your question.
Mac Prichard:
I think that sounds good and I certainly have seen people go through a similar time period. I think it's important to know for job seekers that this is not something that can happen overnight. It's a process and it requires conversations, homework, exploration, but you will get there, but it does take time.
Aubrie De Clerck:
If I can add, they don't need to wait in their experiences to start talking to people to know exactly what it is. Having done doing the networking and doing the informational interviews is part of the exploration of understanding those things. People are like, "Six months? I can't afford to wait that long." It's done part of this holistic process and understanding about ourselves through our conversations with other people, too.
Mac Prichard:
I know sometimes people hesitate. They think, "Oh gosh, I should not go out and speak to someone until I am absolutely certain about what I want." What do you say to people like that, Aubrie?
Aubrie De Clerck:
No need to wait. Having those conversations, one, it may be a little scary to do.
I think we live in a culture where people are expected to know or there is something out there in society that we should know. We should know about everything. We should know about ourselves. We should have perfect, concrete goals and be able to articulate them clearly and compellingly every time. I think it's just not human.
I think that getting in and jumping in a bit is a good thing, up to that person's comfort level. Making sure that they are prepared enough to have communication about the basic things that they want and need and the things that they are exploring and being able to say it. Sometimes people just need to say it out loud to someone, "I'm exploring. I don't know where I am right now and this is part of my process. Are you willing to help me?"
Mac Prichard:
That's one of the advantages of informational interviewing. You can talk to people in one or two or three fields that interest you and to find out if indeed that's a part of the world where you work and also get feedback about your strengths and skills and how valuable they might be in that sector. I have that experience a lot from informational interviewers. There's also uncertainty. People are going out and trying to define that dream job in exploring, having conversations, and networking. How have you seen people deal with the uncertainty as they go through that process?
Aubrie De Clerck:
It takes finding some things in their own life that they know help ground them. Practices that people may have in their own personal life, making sure that they're seeing friends, they're eating well or exercising. Those are general things about dealing with uncertainty in our lives. This helps to have some sort of foundation.
Then when we talk about it inside of the job search I think either having someone to support you or things that you may read and repeat around when uncertainty comes up. I was working with a client and she was moving from a job that she was really ready to leave, but she had a lot of perks, so she was finding it hard to do that but she knew she needed to go for a lot of reasons.
As she started getting into this process of identifying her ideal like we were talking about before, she's like, "The chances of me getting that are zero." I was like, "Hold back on the story." Then as we went through the process and started identifying places, she'd get released excited about a place and she's like, "Wow, but I don't think that they're going to be as flexible with the time as I really need?" Then we just continued moving forward with it and saying, "It's not done yet, just keep going a little bit. There's no commitments here to make at the moment."
Then we got her down to the negotiation process and one of her things was she had had a lack of flexibility to be with her kids and she was worried moving into this industry. It had a reputation that she'd not be able to have the flexibility of time with her kids to have and also to have the growth and the simulation in her career. She called me and said, "You're never going to believe this. I sat down in the negotiation and they asked me how many days I want to work."
Mac Prichard:
That must have been very gratifying.
Aubrie De Clerck:
It was hugely gratifying for her to feel like … If she had not stayed through the unknown to that whole process, had not limited herself around the things that she wanted, had not limited her search around places that she assumed would not be flexible or industries would not be flexible, took herself all the way through that process and waited until she got to the point where she knew what her deal breakers were and had that much time to communicate her value on and to really find out what's possible, she would have closed down that opportunity before she even knew that it existed.
Mac Prichard:
There are a lot of opportunities out there. Being clear about what you want and then exploring and asking questions and not being afraid to negotiate can make a huge difference. Thank you for joining us, Aubrie. You can learn more about Aubrie De Clerck and her company by visiting her website Coachingforclarity.net and we'll be sure to put Aubrie's website and the other tools we discussed today in the show notes speed thank you, Aubrie.
Aubrie De Clerck:
Yeah, you're welcome.
Mac Prichard:
We're back in the Mac's List studio. Cecelia, Ben, what are you are takeaways from our conversation with Aubrie?
Cecilia Bianco:
I learned a lot from her and I think one of the biggest things that applied to me is that it's easier to set goals when you base them off your strengths and think about how you can grow them specifically and then cycle's based off that. I have trouble with goal setting. It feels too big picture is sometimes so that was really helpful.
Mac Prichard:
Ben, how about you?
Ben Forstag:
I really liked her point about not closing yourself off to your ideal options or your ideal situation. I know for myself and for other people, as they close themselves off to that. They say, "That couldn't possibly exist," and when they open themselves up to that possibility, low and behold, often those work opportunities do exist.
Mac Prichard:
I agree with you both. One point she made that made a great impression on me it's just saying out loud what your goal is. I have certainly struggled with that early in my career, but I have seen other people have that problem, too. Once they say it out loud or put it into writing, it can take them to amazing places.
Thank you Cecelia and thank you our listeners for joining us today. Please join us every Wednesday morning for a new edition of Find your Dream Job. In the meantime, you can visit us at any time at Mac'sList.org, where you can sign up for our free Tuesday newsletter with more than 100 new jobs every week. You can also subscribe to show notes for this podcast. If you like what you hear on the show, help us stay in the top 10 on iTunes in the career podcast chart by leaving a review and reading. We are grateful to the scores of people who have done this already because it helps others discover our show and helps them with their job search. Thanks for listening.