How to Get Noticed at Work in Your 20s, with Kayla Buell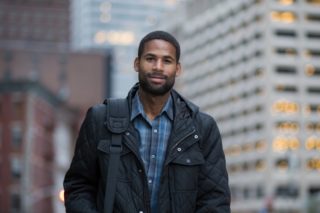 There's a lot to learn when you're a young professional just getting started in your career. How do you stand out, grow your network, and advance in your job in your 20s? The key for professionals in their 20s is to show their boss that they're ready to learn, willing to work hard, and answerable for the work at hand.
This week's guest, Kayla Buell, wrote the book on climbing the corporate ladder during your early career, and she joined the podcast this week to share her advice for young workers.
Don't be over-confident:
Ask questions and offer help to your older colleagues. It's up to you to reach out and get to know your new co-workers.
Be willing to take on menial tasks for the good of the team. You've got to prove you're not too proud to get coffee and make copies early in your career; it will show your boss you're a responsible team player.
Do speak up:
Communicate with your teammates about your work. Let them know what you're doing and that you're delivering on promises.
If you're not feeling challenged, look for avenues to offer help. Once you've earned trust, it's OK to tell your boss you're ready to take on more responsibility.
This Week's Guest
Kayla Buell publishes Gen Y Girl, a career and lifestyle blog for millennials. She is passionate about helping people in their 20s learn how to have thriving careers. Kayla is the author of Corporate Survival Guide For Your Twenties. And she uses her writing and social media skills at an advertising agency in Florida.
Resources from this Episode
Transcript
Mac Prichard:
This is Find Your Dream Job, the podcast that helps you get hired, have the career you want, and make a difference in life. I'm Mac Prichard, your host and publisher of Mac's List. I'm joined by my co-hosts, Ben Forstag, Becky Thomas, and Jessica Black from the Mac's List team.
This week we're talking about how to get noticed at work in your 20s.
Ageism exists at work. People who are older have to deal with it and so do people fresh out of college. Some managers, for example, don't have a high opinion of millennial workers. This week's guest expert is Kayla Buell. She says if you're in your 20s you can prove the doubters wrong. Kayla says the best way to do this is get noticed as an amazing employee.  She and I talk later in the show.
Writing a unique cover letter for every job takes time. Ben has found a website with great cover letters you can adapt for your next application. He tells us more in a moment.
You want to change careers. And you want to get professional advice to help you make the switch. How do you find and hire an affordable career coach? That's our question of the week. It comes from listener Lori Bonante in Washington, DC. Becky shares her advice shortly.
First, as always, let's check in with the Mac's List team.
So our topic this week is how to get noticed at work for all the right reasons as an amazing employee when you're in your twenties. So, Becky, Jessica, Ben, what are your best tips for how to do this? Or how have you done it yourselves? Becky, you want to go first?
Becky Thomas:
Yeah. I guess I am recently out of my twenties, so I'm sort of reflecting on my career so far. I think it's about showing your value and your interest, and being open to learning and going after learning opportunities. That's served me really well, just being open about, "I'm really new in my career and I want to get better at this thing. Here's my plan to do it, and here's how I can support the rest of the team." That's been really beneficial to me. So just being tenacious about it.
Jessica Black:
Yeah. I think that's really great, and I would also just add to that… I would say taking initiative and seeing opportunities where you can be of value. There's a tendency, in a lot of people that are coming out right of college or that sort of age range, to wait to be told what to do. I think that a great way to be noticed is by noticing what needs to do be done and figuring out, probleming solving on your own, and taking the initiative. Suss it out and make sure that it's not crossing any boundaries or anything like that, that it's relatable to your work place. But not waiting to have a manager to tell you what to do, I think is a really good way to…and also be able to demonstrate that you have capabilities to grow into the career that you want…you know, if you're starting in a position that is great for you now but you want to continue and show your value throughout the years. That's a great way to do it.
Mac Prichard:
Ben, you have a thought?
Ben Forstag:
Yeah, I would probably say my advice applies as much to younger workers as it does to anyone established in their career, which is: don't be trapped by the formal job description.
Jessica Black:
Yeah.
Ben Forstag:
I mean, your job can be more than what it is and often it's going to be. I think that one thing that always grates on just about any manager in every organization around the world is when someone says, "Well that's not in my job." Right? "Because it's not in my job description." In most organizations there comes a time when you have to go outside of your job description and do things. I think you're willingness to do that makes a really good impression on managers, particularly when you're younger.
Now I think at some organizations this also gets abused. Where you start being asked to do things that are way outside of your job description and are above and beyond what the employer should be asking you to do. So you have to do this with your eyes open but also be willing to kind of embrace things that are outside of a narrow description of your job.
Mac Prichard:
Yeah, I like both of those points. Particularly yours, Jessica, about taking the initiative and yours, Ben, about doing things outside of your job description or something unexpected. I think, for example, on the Prichard side, my public relations agency, I had an employee who started as a manager and six weeks into the position, there was an event coming up, a meet up, PDX, tech for good, and she offered to do a short…they called for presenters and she offered to go in and do a presentation. Nobody asked her to do that; it was good for the company and it just distinguished her from other people we've had in that role.
Then, I'm a big believer in risk taking, and I think about one of my favorite reference checks of all time. When I was working for the governor's office, I was checking references on an intern who was going to work for me, and someone told a story about, she was a college student, about this lady. She said,  "She's unflappable." And I said, "Have you seen that in action?", and this person who I did hire had been in college Democrats University here in Oregon, and during the 96 campaign, she volunteered to introduce Hillary Clinton.
Jessica Black:
Wow.
Mac Prichard:
Yeah, so to do that for a presidential candidate no matter what the party, that's kind of a risky thing.
Jessica Black:
And in front of so many people and all of that. Yeah, that's exciting.
Mac Prichard:
Yeah, and the person I gave the reference went on to say, "Well, you know, she just was so calm and collected and well-prepared, and not to knock a person, but at another campus we had someone do that, and she was so nervous we saw her vomiting in the toilet before the introduction."
Jessica Black:
Oh gosh.
Mac Prichard:
But she carried through. So they both took risks, and they're both to be commended for that, but this person was able to manage that stress better.
Jessica Black:
Interesting.
Ben Forstag:
Well there's that saying, 'it's better to ask for forgiveness than permission.' and I think that's mostly true. I can think of quite a few scenarios when that's not the case, but I think initiative in general is usually something that employers really like, and as long as you're not burning down the building or scaring away the biggest client, you're in a good place.
Mac Prichard:
Okay. Well I like all those suggestions: taking initiative, being different, terrific.
Well let's turn to you, Ben, because every week you're out there poking around the internet, looking for tools, books, and websites our listeners can use in a job search or in a career. So what have you uncovered for us this week?
Ben Forstag:
So this week I want to talk about one of my favorite things and it's going to sound really lame when I tell you what it is, but it's cover letters.
Mac Prichard:
You're on the right podcast, my friend.
Ben Forstag:
So, I really like cover letters. This is one of the things that I always emphasize when I talk to job seekers. I think it's something of a lost art. You know when I reflect on it, I feel like sometimes the cover letter is the ignored stepchild of application material.
Mac Prichard:
You're getting tearful.
Ben Forstag:
I am. Because everyone focuses on the resume and how they can make their resume awesome and the cover letter is treated like this afterthought, "Oh yeah, I also have to do a cover letter." And I don't think that's right. I think the cover letter is co-equal in importance as the resume.
Jessica Black:
Well yeah, you have to have a strong cover letter to get people to notice your resume, right?
Ben Forstag:
Yeah.
Jessica Black:
I guess it depends on who's looking at it.
Ben Forstag:
And I feel like the resume is just, oftentimes just a collection of often unrelated bullet points and the cover letter is kind of what brings everything together into this nice narrative.
Jessica Black:
The storytelling.
Becky Thomas:
Oh yeah, totally.
Ben Forstag:
And explains everything in your past that has brought you up to this moment and why this opportunity is so important. And as I've said before, I think answering that fundamental question, it's a question you're not going to be asked in an interview, it's the question that's in the back of the employer's mind, "Why are you here today? What do you want? Why is this interesting to you?" I think a really good cover letter gets you ninety percent of the way there by answering that question.
So the resource I want to share today is a blog post I found from a website called, The Interview Guys, and it's Twelve Great Cover Letter Examples for 2017. Now the thing I like about this, is that there's not like one cover letter that is applicable and works for every situation. I mean people come to their job search from different places, different backgrounds, different contexts, and so they provide twelve different cover letters here, according to what you need.
So they've got an example for a new graduate and one for someone when you've been referred to the job.
Jessica Black:
That's good, because a lot of people don't really know what to do when they've been referred.
Ben Forstag:
How to strategically name drop basically.
Jessica Black:
Right. Exactly.
Ben Forstag:
For when you're submitting the cover letter by email and your resume, of course. When you're looking for a job through the recruiter, when you're currently unemployed. There's all these different scenarios and they've come up with some really good sample cover letters that you can use.
Now you can't just copy and paste these samples into your own application.
Mac Prichard:
That was my question.
Ben Forstag:
Yeah, no, it's not as simple as that. But I think they give you some really good formats and structures that you can play off of.
Jessica Black:
It's good for inspiration, right? It's kind of just like getting ideas?
Ben Forstag:
Yeah, sometimes you just need to see something else that someone else has done that works and then adapt it for your own needs.
Jessica Black:
Right.
Ben Forstag:
So I thought this was really good. I read through all twelve of them and they resonated with me, and so, as someone who is somewhat of a connoisseur of the cover letter, I give my seal of approval.
Again, this is from TheInterviewGuys.com, it's called, Twelve Cover Letter Examples For 2017, and we will share the url in the shownotes.
Mac Prichard:
Okay. That's a full endorsement from Ben Forstag. You really warmed to your subject. I'm impressed.
Ben Forstag:
I really care about cover letters. I think it's the most interesting part of the application. I honestly do.
Mac Prichard:
Okay. Well, thank you, Ben. If you, our listeners,  have a suggestion for Ben, please write him. We'd love to share your idea on the show. Ben's address is info@macslist.org.
Now let's turn back to you, our listeners, because Becky is here to answer one of your questions. So, Becky, what's in the mailbag this week?
Becky Thomas:
So this week we've got a question from Lori Bonante, and she's from Washington, D.C.
"Hi, this is Lori from the Washington, D.C. area. My question is, I am currently looking for a new job and I'm interested in changing careers but I seem to have trouble finding jobs that match the skills that I know I'm good at and that I'd like to develop more in a new role. So I'm interested in finding a career coach but I'm finding them all to be very expensive and it's something right now that I just can't seem to afford. So what I want to know is, what are your suggestions for doing similar things that you would get from a career coach that you can do on your own. That would be really helpful to me. So that's my question."
Thank you Lori, that's a really interesting question. So first I want to address the concern about hiring or finding a career coach that's not so expensive. I've found that there's quite a range of options out there for career coaches. You might not have to invest a huge ton of money to start out with somebody, because I do think that there's a lot that a good career coach can offer you.
A couple of things that spring to mind…so, first, it's objective feedback from somebody who really knows what they're doing. It's also expert guidance; they're an expert in the hiring world and they also usually set you up with a clear plan to follow in your job search, and that's really key when you're on your own and it's hard to stay on task with that.
So if you're dedicated to trying this DIY first, there's a few things that I would advise,For that objective feedback piece, and I think I've said this on the podcast before, I find that surveys are really helpful, even if it's an anonymous survey that you send to former colleagues, folks in your network, asking them to describe your strengths and weaknesses from their experiences working with you. Those results are going to probably give you a lot of food for thought. So I would definitely send that out and review the results honestly. Ask yourself, are there things you can work on to improve your chances of landing that job that you want? Because I know that you're looking to make a career change. So those key skills and things that people see about you as strengths and weaknesses are going to be really crucial.
The expert guidance piece is the toughest one if you're not going to work with a career coach. You really have to reach out and commit some resources and time to building your network and reaching out to your community. So talk about your job search to folks in your network. If you're not actively networking, you need to really get on that. Join a professional organization. I would definitely recommend you attend panel discussions and ask questions. A lot of times those cost money too, so that's something to think about. But these activities will get you free access to experts in your field that you wouldn't necessarily get otherwise, but the big drawback is that it is really time consuming. The career coach is going to give you a very honed in, personalized approach that's going to save you time, so that's something to weigh.
Then, when you need to make a plan. I think a plan, like a documented plan for your job search, is one of the biggest keys to really make it successful, and usually career coaches will guide you through those tough parts of staying on task and moving towards your concrete goals that you want to achieve. So if you're going to do it yourself, I think I would probably recommend that you find some external motivation, like ask a buddy, if you've got a mentor you can reach out to, and make a plan and send it to them, and be like, "Will you check in with me on this? Remind me if I've submitted my four applications for the week or whatever my goal is?" Because it's really easy to slip on that stuff if you don't tell anyone about it.
So that's sort of what I had for Lori on the going without a career coach and still getting some of the benefits. Any other thoughts from you guys?
Jessica Black:
Yeah, I have some thoughts. I think that was really robust and comprehensive. It was awesome. I really liked your focus on the networking side of things; on building those connections, because what I was going to say is, I don't have a lot of experience with working with career coaches so I was initially struggling a little bit with what advice to give her, but I was thinking about the fact that a couple of years ago when I was in a career transition myself.
I was working for myself, I was freelancing at the time. I was sort of trying to figure out my next steps, because it was a bit of a transitionary period, and I wanted to figure out what I was doing next. So I had a connection with someone who is sort of a career life coach type of person, so she sat down and worked with me. Because I was also concerned about the price point, because I was in this transition and I wasn't making much money at the time, and being conservative about that. But I was able to work out a way where we could do sort of trade, where I could work for her and then get the career coaching benefits, but also give something back to her as well. Which was great in multiple ways because number one, I didn't have to pay money for it. Number two, I was able to increase my portfolio of work, or demonstrate my value, and build that connection a little bit more.
So what you were saying about the networking, Becky, I would say, if you can do that, make some connections with folks that you are interested in working with, and then building enough of a relationship that you could bring that up and say, "I have this x, y, z, capabilities, skills, or strengths, that potentially we could work together and both of us could mutually benefit."
Mac Prichard:
So you were swapping services.
Jessica Black:
Right.
Mac Prichard:
Yeah. Very smart.
Ben Forstag:
I think you were right on, Becky, and your point was really good too, Jessica. I think career coaches often can be a really big help for you as a job seeker, and I understand that issue with money. Especially if you've been out of work for awhile and finances are getting tight. But I they are a lot like other investments that you need to make in your career. Where sometimes it's worth spending that money up front even if you're a little tight on finances. If that gets you back to work a month early, just one month earlier, I mean that's a huge amount of money you're making in the long run.
Jessica Black:
Or to help you get clear on your goals or whatever it is that your objective is in that case.
Ben Forstag:
Yeah, I mean, you just need to think about, "Is this going to speed up my job search in a productive way?" And if the answer to that is yes, it may well be the ROI, as they say, the return on investment, is there and is clear.
Jessica Black:
You need money to make money.
Ben Forstag:
Yep. On the other hand, I think one thing to keep in mind here is that you still have to do the job search yourself. No coach is going to hold your hand and basically open up a door to a job for you. They're going to show you some tactics, some strategies, they're going to review the process for you. But I love your point about being accountable. You have to be accountable to yourself at the end of the day. The coach is not going to do that for you. So one thing I would say is before you look at the coach option, make sure you're doing all the basics right, and a lot of that basic groundwork stuff you can find online, on Mac's List, on our podcast, the show you're listening to right now. Or other places. Get that stuff down first and then you can graduate up to the more comprehensive, more detailed stuff. I think that's probably where the job coach is going to be the most valuable to you.
Mac Prichard:
Yeah, these are terrific ideas. I love the 360 surveys, asking your friends or colleagues. And I love the idea of bartering for services, because I'm sure she has a lot to offer.
Jessica Black:
Yeah.
Mac Prichard:
And has professional services that would be valuable to a career coach. The only thing I would add is consider contacting your university alumni officer, career services officer rather, if you've graduated from a college or a university. Often those services are…there's some services that are free to grads and in my own case, when I was stuck in my twenties in a job search, having a conversation with someone at the career services office at the university where my wife worked was just pivotal in getting me unstuck. And that person did that as a courtesy. I hadn't graduated from that school, but if I had called the school that I did graduate from, I imagine I could have had a similar experience. So it budget is an issue, that is an affordable option to consider. I think it's an introduction to working with a coach, which, if you haven't done before, can seem expensive and intimidating and maybe a little scary. And those are all natural reactions. A university career services office might offer a good way to get started.
Jessica Black:
Yeah. Great.
Becky Thomas:
Yeah, thanks.
Mac Prichard:
Okay, Well thank you all, and thank you, Lori, for that great question. Keep us posted and let us know how it goes. If you've got a question for Becky, please email her. Her address is: info@macslist.org. You can call our listener line as well. It is, area code,  716-JOB-TALK. Or  tweet us, and our Twitter handle is: @macs_list
If we use your question on the show, we'll send you a copy of our book, Land Your Dream Job Anywhere
We'll be back in just a moment. When we return, I'll talk with this week's guest expert, Kayla Buell, about how to get noticed at work in your twenties.
Now let's turn to this week's guest expert, Kayla Buell.
Kayla Buell publishes Gen Y Girl, a career and lifestyle blog for millennials. She is passionate about helping people in their 20s learn how to have thriving careers.
Kayla is the author of Corporate Survival Guide For Your Twenties. And she uses her writing and social media skills at an advertising agency in Florida.
She joins us today from Miami.
Kayla Buell:
Hi guys.
Mac Prichard:
Hi, Kayla, thanks for being on the show.
Kayla Buell:
Thanks so much for having me.
Mac Prichard:
Yeah. Well, our topic this week, as you know, is how to get noticed at work as an amazing employee in your twenties and that's something I know you write a lot about on your blog, Kayla.
Kayla Buell:
Yes sir. I remember what it's like joining the workforce when I was eighteen or nineteen years old and I remember just…I was a straight A student my whole life, so I always wanted to be the best at everything that I did. So I remember joining the workforce and just really wanting to do a good job and wanting people to take notice of that.
Mac Prichard:
So, for listeners in their twenties, why is it important to stand out? To get noticed as an amazing employee that time of life?
Kayla Buell:
Well I think that this is the beginning of your career, so there are a lot of opportunities that are available to us when we're starting. But it's one of those things where you need to impress the people that may have some control over your career progression. So you want to make sure that, from the very beginning, you stand out to your bosses and that you're known as that go-getter, that hustler, the one who's really going to do some great work, so that way you can get the assistance from some of those people to help you grow.
Mac Prichard:
What about listeners who might wonder about work life balance. Who say, "Yes, I want to move ahead in my career, but my job isn't my entire life. I've got other interests as well." Are you saying, Kayla, that millennials should put their jobs ahead of personal interests.
Kayla Buell:
Well, I think that that's going to vary for everybody and it's going to vary depending on your stage of life. I'm a huge proponent of work life balance, so I'm never going to tell people that they need to be sleeping at their jobs until three a.m. and not having any kind of life outside the workplace. I think that there's a balance that you have to find, but certainly if you want to get noticed when you're right out of college, when you're really trying to work your way up in a company and you're trying to gain experience, you probably are going to have to put in some longer hours. You're going to have do some more research on your own to make up for that experience that you don't really have.
Mac Prichard:
Let's talk about the steps that people can take at that stage in a career to stand out. One of the things you recommend in your writing is that people in the start of their career take on jobs that nobody else wants. How can that help you?
Kayla Buell:
Well, I think it's funny because there are a lot of things left to the interns in most cases and there's a lot of jobs that are maybe not as desirable. You might not want to take out the trash, you might not want to take some papers around and get signatures on it. There's some things that could be seen as trivial or not important, but I always advice students and young professionals to try to see what they can learn from that experience, see what kind of value that can bring, and try to see the positives of all of those things.
Then you're doing the jobs that maybe other people don't want to do, so that helps your boss to realize you're willing to do even the smallest of things. You're really a team player and that makes them realize that, "Okay, this person is willing to do whatever it takes to help us as a company. Let's give them some more responsibility. Let's now give them the next step of things to do."
Mac Prichard:
I like that advice but I can imagine listeners saying, "Well I went to college. Sure I may only be a year or two out, but I didn't go to school to run coffee orders or pick up sandwiches. Why should I do that?" What would you say to someone like that?
Kayla Buell:
Well, it's funny because I personally remember when I graduated from college, one of the first jobs that I got, I was working at a hospital and I was working in a research department. For a large majority of the time I worked there, a lot of what I did required me to literally take a stack of papers in a manilla envelope folder and walk those papers to the different positions that we worked with just so that they could sign them. At one point I was like, "Really? This is what I'm doing?" Like you said, "I went to college so that I can walk around the campus and get people to sign some papers? This is stupid." But then after some reflection, what I started to notice was that because I was that person that was taking those papers to the physicians, the physicians really got to know me, and I got to know and had some relationships with some very important people in the hospital. Where from that point forward, they knew me on a first name basis, and those relationships that I developed, they definitely helped me along that career while I was still in the hospital.
So I went from being the girl who just handed out some papers for signature and I used that opportunity that was presented to me, to use it to my advantage. So that was a case where I took something that I could have thought of as trivial and used it in a positive way to help my career.
Mac Prichard:
As you talk, I remember when I worked at the Governor's office here in Oregon, the one fellow who knew everybody in the office, there were forty of us on staff, from the governor on down, was the mail clerk. Because everyday, three times a day, he pushed his mail cart around and he delivered the mail personally to all of us. He had a personal relationship with the governor that people with fancy graduate degrees and offices of their own just didn't have because of that regular daily contact.
Kayla Buell:
Yep. Absolutely.
Mac Prichard:
Well how about, as you build these relationships, I know you also encourage people to think about getting the boss's respect. So it's not just about working hard, but it's also about building a reputation with a supervisor. What are steps that people can take to do that, Kayla?
Kayla Buell:
Well, one of the things that I tell young people is that your boss is not going to have the time to baby you. The last thing your boss wants to do is be the kind of person that has to hassle you and say, "Hey, Kayla did you finish this assignment I gave you?" You know, "Hey, where are we with this project?" That, having to constantly figure out whether or not you've done a task can be very annoying to a boss or to a manager, so they're not going to want to do that.
So one of the things that I try to tell young people is to really learn how to execute things. Learn how to execute tasks. Have excellent follow through. If you say you're going to do something, make sure that you do it. Because there's too many times where you might do a task or you might forget about it, but your boss doesn't have the time to spend figuring that out. So you really want to be able to keep your word and be known as somebody that, if you assign something to them it's going to get done, I have one hundred percent confidence in that. And that really, ultimately earns your boss's respect, and the trust that you are going to be able to do what he or she has asked you to do.
Mac Prichard:
You know that's a phrase I hear when I do reference checks for prospective employees is an employer…and it's always a good thing to hear when someone says about a candidate, "She does what she says she'll do." Or, "She follows through." And you don't hear that about every candidate you check a reference on do you, Kayla?
Kayla Buell:
No, absolutely not.
Mac Prichard:
Yeah. Now, for better or worse, millennials in some quarters at least, have a reputation for doing the bare minimum. But you're a big fan of encouraging people to ask for more work and you think that can help someone at the office, particularly when they're in their twenties. Why is that so, Kayla?
Kayla Buell:
I think back to a time where the very first job I ever got, I was working as a secretary in a hospital and really, all I was paid to do for the most part was answer the phone and book conference rooms. So if someone had a meeting, I would be the one to open up the calendar and figure out if that room was available. I did that for a few months, and there came a point when I was like, "Okay, they're really just paying me to warm up a chair here because I'm really not doing much." So I figured, "Okay, I can either just shut up and not complain about it and collect my paycheck and really do nothing, or I can voice that and say something."
And let them know that I really wanted to do more work. That I wanted to have more responsibility. So I did that, and that's exactly what I got. I got more responsibility. I ultimately got a promotion from that point and I think it's important because first of all, most of the time, your boss or your manager, they may not know exactly what you're doing all day. They might not know if you have enough work or if you have too much work. So the ability for you to let them know, "Hey boss, I've already done all the assignments you've given me but I'm finding that I would like some more tasks. I would like some more responsibility."
I don't think that that has to necessarily come off in an annoying way. I mean if you're doing it every single day it might come off a little bit annoying. But I think that tells your boss that you are that person who doesn't want to just sit in a chair and collect a paycheck, and that shows that you're hungry for more work and for more responsibility. I think that is an attractive quality that most employers would identify and say, "Okay, okay, this person is a go-getter, they're hungry, let's give them some more stuff to do."
Mac Prichard:
Yeah, people who do that always stand out, no matter what their age. Another piece of advice you give is to avoid gossiping at work. How can that, for people who are still learning how the workplace works and are just beginning to understand that world, what would you say to them about how gossip can hurt them in their career especially at the start?
Kayla Buell:
I just think that it's very easy to get caught up in a gossip. Ultimately what I've found is, when I graduated college, I expected that we were going to be in this world of, like, super professional adults. And there are some professional adults, but then there are also others who behave like they're fifteen years old.
Mac Prichard:
Yeah, I meet them all the time, in their forties, fifties, and sixties. It's…yeah.
Kayla Buell:
Yeah, and so there's this nature, there's this inherent need to want to talk about what's going on, talk about so-and-so, and she said this and he said that, and it's just very easy to get caught up in that. I just try to tell young people, "You don't have time to engage in that. If you have time to engage in that, then there's something wrong. You need to be doing some more work." Ultimately if you're going to be caught up in that gossip, eventually it will come back and bite you. So just try to stay away from that as much as you can. There will still always be those people that want to come up to you and want to gossip, and just try to deflect that and not engage in that.
Because you don't want to be that negative person in the office. You want to be someone who brings a lot of positivity to your team. Sure there will be times where you want to vent about things that are happening that you're not happy about, but at the very least, try to save it for outside of work hours. Where you're not bringing that negativity to the office.
Mac Prichard:
Avoiding negative gossip is one mistake people should try not to make. Are there other common mistake you see people in their twenties make when they start their careers, Kayla?
Kayla Buell:
I think one of the things is…again, we're talking about wanting to show that we are go-getters and we are hungry, and there are a lot of young people who are, but I think the mistake that some people make is they want to come across as the person who knows it all. While I do believe there are a lot of young people who bring so much to the table, even if they have just a few months of experience, a different perspective is always healthy, it's always valuable to an organization. I can still say as a young person, I don't have all the answers, I don't know everything. So I don't want to come across first day of work, "Hey, that's the girl who thinks she knows everything." "Her way is the best way to do everything." Because there are a lot of people who come to a new job and have that attitude and that's always very off-putting.
Mac Prichard:
Excellent advice. Well, Kayla, tell us what's coming up next for you?
Kayla Buell:
Well what's next for me, like you said, I have my book that was published, Corporate Survival Guide For Your Twenties. I am now in the process of turning it into more of an online course for people who enjoy learning in that way. Then in addition to that, I have a relatively new Youtube channel where I'm taking some pieces of advice that I give via blog post format and turning that into video format. So I'm excited to see how that goes.
Mac Prichard:
Okay, well I'll definitely check out your Youtube channel and we will include a link to it in the shownotes. I know listeners can also find you on your blog and links to your book and other content you create at your website, which is www.lostgenygirl.com. Well, Kayla, thank you for being on the show today.
Kayla Buell:
Well, thank you so much for having me. This was great.
Mac Prichard:
Yeah, it's been a pleasure. Take care.
Okay, we're back in the studio with Jessica, Ben, and Becky. What are some key takeaways you all got from my conversation with Kayla?
Ben Forstag:
She kind of hinted at this at the end of her interview but I liked the point about interacting with the existing staff, and I think that one thing that a lot of younger workers don't do enough of is empathize with the other staff that are there. It's kind of incumbent on you as the new person to get out there and know those folks who you are working with. Because when you think about it from their perspective, sometimes you're the new kid on the block and you're there to learn before you're there to talk or have all the answers. Sometimes, I think, other workers, especially older workers, can feel like you're there to replace them somehow, and being cognizant and empathetic towards that concern really works toward your advantage. You're able to build genuine, real relationships with people and people aren't going to see you as a competitor but as a colleague.
Mac Prichard:
Yeah, great point. Jessica, do you have a thought?
Jessica Black:
I mean there were several things that I really enjoyed about her conversation, what she said. She mentioned early on in the interview about doing the jobs that are not super glamorous, the intern style jobs, where you're maybe taking mail around to everyone, but seeing the benefits of that or seeing how that can be really beneficial in terms of having people start to recognize you. Building relationships with those people. It's the slow burn but it really does make a difference.
Mac Prichard:
Yeah, it's a great strategy, too later in your career, because as a public relations professional I've taken a number of jobs for organizations that had difficult messages or stories to tell and people, when I took those positions, said "Why in the world would you do that?" Well the organizations were willing to make changes and to take some risks, and it was a chance to do new things and you don't get that opportunity often with the most successful organizations.
Ben Forstag:
And I think for younger people, they sometimes worry that, "I'm going to get stuck doing this job. This awful job that no one else wants."
Mac Prichard:
Right.
Ben Forstag:
I don't think that happens very often. No manager is going to be like, "You're really good at delivering mail so that's just what you're going to do forever."
Becky Thomas:
Oh I think those managers exist.
Ben Forstag:
They might, but I think most managers are like, "Becky shows a lot of initiative. She did a great job delivering mail, so let's find something else that we could give her and give this more menial task to either a new person we hire or someone else who's not showing as much initiative." I think the moral of the story here is, you've got to do the little things first before you can move up to the big things. In a good situation, those little things are noticed.
Becky Thomas:
Yeah, yeah, you have to sort of take the initiative but it's like a tough balance, I think, for people who are earlier in their career. Because you are new and you don't know everything, and you don't want to step on toes. So you want to just be humble and do your work. But I like what she said about communicating with your boss and being like, "Oh, there's this thing you told me to do, I'm following up, here is the deliverable whatever." I think for me, early in my career, I struggled with confidence and going to my boss with stuff and bringing ideas or questions, or requests for more work, or a new project or something. Because you're still young and you don't want to act like you know everything. So it's definitely a tough balance to strike.
Ben Forstag:
And I think that's why talking with and getting to know other people in the organization, not just the people you report to, but even people in different departments can help, because that way you're not operating in some vacuum. You're going to find out who's doing what and you're not going to be stepping on their toes. You're going to be filling in spaces where they're not operating.
Becky Thomas:
Yeah.
Ben Forstag:
And find out real problems that exist. Yeah.
Becky Thomas:
Yeah. Totally.
Mac Prichard:
Yeah, as an employer, I love it when people come to me with ideas about how to do things differently that are going to make it better for the company, better for the organization. No matter what their age, but especially for people in their twenties. Because as a new employee they have a very different perspective. It's fresh and they see things that the rest of us that might have been inside the organization for awhile just don't see. That's very valuable.
But I hear you loud and clear. I remember at the start of my career, I thought often that my supervisors had it all figured out and it took me a year or two to figure out, no, that wasn't the case.
Becky Thomas:
Yeah. Yeah, absolutely. You slowly get into the working world and discover you have to fake it like everybody else and that's okay, and you just have to keep learning new things and being open.
Mac Prichard:
Yeah, and to be the most successful in your career, you just keep learning, year after year; you never know all the answers.
Becky Thomas:
Yeah. Totally.
Mac Prichard:
Okay, well thank you all, and thank you, Kayla, for joining us.
Thank you, our listeners, for downloading today's episode of Find Your Dream Job.
If you like what you hear, please sign-up for our free weekly newsletter.
In every issue, you get the key points of that week's show. We also include links to all the resources mentioned and a transcript of the full episode.
If you subscribe to the newsletter now, we'll send you our new guide, The Top Career Podcasts of 2017. Discover all the podcasts that can help you find a great job and get the career you want.
Get your free newsletter and career podcast guide today. Go to macslist.org/topcareerpodcasts.
Join us next Wednesday when our special guest will be Carol Fishman Cohen, CEO and cofounder of iRelaunch, a company that helps people return to work after a break.
Until next time, thanks for letting us help you find your dream job!