How to Discover the Right Career for You, with Kylie Butler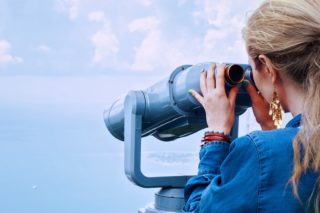 Understanding who you are, the way you work, and your beliefs are all key to finding the right career for you. Core competencies and skills are important, but truly understanding what lights you up, and what you love doing, can propel you into your next career.
This week's guest, career coach Kylie Butler, says it can also be helpful to look into your limiting beliefs and what may be holding you back.
But before you leap onto the job boards to look for your new career, you should create and develop a success mindset. It can mean the difference in finding the right job  and finding it quickly.
Key Tools to Help You Mentally Prepare for Success
Visualization — Imagine a situation in which you are successful.
Affirmations — Daily mantras can help to keep you motivated.
Meditation — To keep yourself calm and composed.
Socialize — Hang out with people who inspire and energize you
Once you have captured a good understanding of who you are, and feel mentally prepared for success, you need to do research about the industry you want to work in, using niche industry websites and LinkedIn.
This Week's Guest
Kylie Butler is a career coach, speaker and the owner of Inspired Careers. Her company helps people with smart job searching strategies, LinkedIn profiles, and career planning. Before starting Inspired Careers, Kylie worked in leadership positions in human resources for companies in Rome, London, and Dublin.
Kylie has created online programs to help people get themselves ready for a job or a career change, and she has a LinkedIn profile writing site. For free job searching resources sign up at Inspired Careers.
Resources from this Episode
Transcript
Mac Prichard:
Hi, this is Mac from Mac's List. Before we start the show, I want to let you know about my new book, Land Your Dream Job Anywhere. I've been helping job seekers find meaningful, well-paying work since 2001, and now I've put all my best advice into one easy-to-use guide.
My book shows you how to make your resume stand out in a stack of applications, where you can find the hidden jobs that never get posted, and what you need to do to ace your next job interview. Get the first chapter now for free. Visit MacsList.org/anywhere.
This is Find Your Dream Job; the podcast that helps you get hired, have the career you want, and make a difference in life. I'm Mac Prichard, your host and publisher of Mac's List. I'm joined by my co-hosts, Ben Forstag, Becky Thomas, and Jessica Black, all from the Mac's List team.
This week we're talking about how to discover the right career for you.
We all know that no job lasts forever. And neither do careers.
In today's economy, you'll change jobs many times. And you'll change professions, too.
This week's guest expert is career coach Kylie Butler. She says it's up to us to find the right career and know how to do it. Kylie and I talk later in the show.
Job shadows offer one way to see if we might like a new career, and Ben Forstag has found a website that explains how job shadows work. He tells us more in a moment.
How do you know if a prospective employer and you share similar values, especially about politics? That's our question of the week. It comes from Marissa Nolan Lane in Tigard, Oregon. Becky gives her advice in a moment.
As always, let's check in with the Mac's List team. So you know, we're all in different points in our work lives; I actually have thirty-five plus years experience in different offices, and some of you have considerably less, but we've all had more than one career I think. Am I getting that right?
Jessica Black:
Yeah.
Mac Prichard:
Yeah, so I'm curious, when you chose that first career, how did you do that?
Ben Forstag:
I wouldn't say I chose it, as much as I kind of stumbled into it, and I think that's normal for a lot of people. When I graduated from college I didn't really have a vision or an idea of what I wanted to do, and so I embraced the, "I'm gonna try things and if I like it, I'll keep doing it, and if I don't like it, I can move on to something else." And so my first career was…I'm not even sure this was a career…I worked at a summer camp, and I did that year round. which is an oxymoron I guess. But then I kind of stumbled into nonprofit management. Different parts of it I liked, other parts I didn't like, and so over the course of the next five to ten years I kind of tried to maximize the things I liked more, which was kind of more the communications piece, and minimize the pieced I liked less, namely fundraising.
Mac Prichard:
Okay, and I do want to add, Ben, because people might…you're being very modest here, you said you worked at a summer camp and did it year round, but that job actually took you to Europe and you were working for an international organization involved with summer camps.
Ben Forstag:
Yeah, I mean I started right out of college going back to my summer camp that I went to as a kid and teenager. But overtime, my place at the camp kind of moved up the hierarchy, and eventually I actually transferred to a YMCA in Spain and worked there for a couple years.
Mac Prichard:
Yeah, living in Madrid is kind of a big deal so it was a career that took you far.
Ben Forstag:
But I was in a tent and cooking over a campfire.
Mac Prichard:
I don't think you were living in a tent in Madrid. But how about you, Becky? Want to talk about your first career and how you chose it?
Becky Thomas:
How I chose it? That's a good question, because I feel like a lot of times I had a very, sort of normal experience as a high school senior and trying to figure out what to study in college. It was just like "I don't know, I'm just going to do what I'm good at and what I like." And that was just like reading and writing. So I was an English major, which is like the least practical degree ever.
Jessica Black:
I don't think so. I think there's less practical [degrees].
Mac Prichard:
Do you have a nominee?
Jessica Black:
Philosophy or linguistics.
Becky Thomas:
Yeah, that's true.
Jessica Black: 
I mean, no offense to those, I took both of those classes and I loved them but, there are not a lot of things you can do unless you want to be a professor.
Becky Thomas:
Right, and that's sort of what I was thinking in college, "I don't think I want to teach." And so I ended up majoring in journalism, and became a newspaper reporter because I was a good writer and I liked asking people questions and that's what I ended up doing.
Mac Prichard:
What about you, Jessica?
Jessica Black:
Yeah, I had similar journeys to both Ben and Becky. I think I've talked about it on the podcast a little bit before, but yeah, I didn't really know what I was wanting to do; what my end goal was. I always sort of stressed myself out a little bit, trying to look twenty-five to fifty years in the future, of like, "What do I want to do for the rest of my life?" And I finally was just, like, "You know, I'm just going to do some things that I like to do right now and explore my options and get an understanding of what I like and what I don't like in those first hand experiences." Rather than trying to decide what the career was before I started it.
So I did a lot of different things. I got involved in a lot of smaller organizations, a lot of startup organizations, a lot of nonprofits. I'm a very mission driven person so I've always gravitated towards work that is fulfilling and that speaks to what I enjoy, and that gives back and all that stuff. So it was always around that. But it was a wide variety of many different things that I was able to discover through all of those jobs what kind of work I really enjoyed out of that, and what I maybe didn't enjoy as much but I still learned a lot.
Mac Prichard:
Well I think your openness to new experiences and experimentation has really served you well.
Jessica Black:
It has.
Mac Prichard: 
Yeah and I think that also just makes for many more interesting careers down the road.
Jessica Black:
Yeah, and just gathering knowledge and you never know when you're going to want to use something, so it's been good for me. I like it.
Mac Prichard:
Yeah, I, growing up in eastern Iowa, we had the Presidential caucuses and I just fell in love with politics, even in grade school. There was a movie I saw when I was in seventh grade called, The Candidate, about someone running for office in California in the early 70's and I sat through it twice, I was so taken with it. And my first job out of college was…and you know, watching that movie I thought, "Gosh, I want to do that", and my first job out of college was working on a US Senate race. Later when I went to graduate school to study government, I took a class called To Be A Politician and the first assignment they gave us was watching that movie.
Jessica Black: 
Cool.
Mac Prichard:
And I thought, "I'm in the right place."
Jessica Black:
Yeah, that's great.
Mac Prichard:
Yeah, but I think that knowing what you're enthusiastic about and energetic about, or being open to new experiences are all great ways to get clear about what's the right career for you.
Jessica Black:
Yeah.
Mac Prichard:
And I know Kylie and I are going to talk more about that later.
Jessica Black: 
That's good.
Mac Prichard:
 Good, well Ben, let's turn to you because you're always out there looking for resources our listeners can use and what have you found for us this week?
Ben Forstag:
So this week I want to talk about a resource called Job Shadow. (https://www.jobshadow.com/). But first, let me digress a little bit here. So when you go to the ice cream store, they let you try all the samples you want before you buy the ice cream cone. When you go to buy a car, they let you test drive the car, and drive it around on the highway, and the backstreets before you buy the car. When you're looking for a spouse, most people, go on a bunch of dates, figure out if they like the person, before they get married. But for some reason when it comes to our careers, we're supposed to know well ahead of time, before we've ever tried it, before we've even learned that much about the career, what exactly we want to be doing with our lives. And that's true for students in college, that's true for people who are looking to make a transition, and it seems really weird to me, that it's really hard to try it before you buy it when it comes to your career.
Mac Prichard:
I think that's generally true, though internships do give students a chance to understand what an office might be like, or a company.
Ben Forstag:
Sure, and I think if you're a student it's much easier to do an internship. If you're someone who has to have money coming in, and pay bills, internship, particularly an unpaid one, is a really difficult thing to manage. And that's why I like the resource this week which is Job Shadow. (https://www.jobshadow.com/). Now job shadowing is essentially like an internship where you're not really doing the work as much as you're just observing the work that's going on. So you might have heard of people, shadowing police officers, where they sit in the police vehicle overnight, while the police do their thing. But there's a whole range of opportunities out there.
So I was looking this week, through the internet, and I typed in 'job shadowing' and there's a bunch of results for young people, but very few things for people who are established professionals. You know, job shadowing programs. But what I did come across is this website, and what it is, is this guy has put together interviews with like five hundred different professionals from different careers, and they talk openly and honestly about their careers. What they like, what they don't like, how much they make, what it took to get there, how competitive it is, how much education they needed, and I thought it was a really nice insight into all the different opportunities out there.
Now this is not the equivalent of sitting in a police car while the cops are driving around, but it does kind of give you this inside perspective there. And there's a lot of these…I don't know what you would call them…professional reports, or inside perspectives there; from, like, clinical chemists, to nurse midwives, to geophysicists. He even has a U.S. Senator who filled out this survey to talk about what it's like to be a U.S. Senator. It's not nearly as fun as it looks like from the outside.
Mac Prichard:
A lot of fundraising calls.
Ben Forstag:
Lots of fundraising calls. So I encourage you to check out Job Shadow. It's a really interesting resource, and if you've got an inkling that, "Hey, maybe I want to be a US Senator." You can go and read what that's all about.
Jessica Black:
Or a geophysicist.
Ben Forstag:
Or a geophysicist.
Jessica Black:
That sounds really interesting.
Ben Forstag:
Or an astrophysicist. I mean the list just keeps going, and going, and going. They also have an interesting aptitude test you can take that… you know, online tests, take them for what they are…
Jessica Black:
I love them, that's so fun. I'm gonna take it, just for that.
Ben Forstag:
Okay, Jessica can come back and give us her report on this.
Jessica Black:
I will.
Ben Forstag:
But the aptitude test kind of steers you toward what kind of general type of career you might enjoy. But again, this is the nice way to kind of test the ice cream before you buy it. The URL is jobshadow.com, and, as always, the ORL will be in the shownotes.
Mac Prichard: 
Yeah, great tip, and coincidently, I think it was a month ago we had somebody who actually job shadowed us here at the podcast. You set that up, Jessica.
Jessica Black:
I did, yeah. Anna.
Mac Prichard:
Yeah.
Jessica Black:
She's starting her own podcast here pretty soon.
Mac Prichard:
Yeah.
Jessica Black:
So she came in and saw how, as Ben likes to say, "How the sausage is made." But I don't like that term.
Mac Prichard:
Yeah, and she's still moving ahead with her show. I think that's encouraging.
Jessica Black:
Yeah, I think it's launching like June 1st or something, right?
Mac Prichard:
Yeah, it's coming out. Well great. Well thank you, Ben and if you've got a suggestion for Ben, please write him and we may share your idea on the show. His address is easy to remember; it's info@macslist.org.
Now let's turn to Becky, who has a listener question for us. What 's in the mailbag this week, Becky?
Becky Thomas: 
We've got an interesting one this week. It comes from Marissa Nolan Lane, in Tigard, Oregon.
Marissa Nolan Lane:
"Hi, my name is Marissa Nolan Lane. I'm from Tigard, Oregon. I'm calling to ask, in the current political climate, working with a company whose values align with mine is becoming more and more important. What are some of the best ways to find out where a company and it's leadership stand on issues that are important to me?"
Becky Thomas:
Okay, so this is an interesting question. It's pretty timely; I think people are talking about it quite a bit as far as what the company's politics and values might be, and if they align with yours. A lot of people want to work for a company that is aligned with how they personally feel. I think the first place to start would be to research the company itself, and check out their mission and values, pages on their website, any inside information, as far as like what they post on LinkedIn, and Googling them and seeing what comes up.
As far as more formal, political research, you can also dig in online. The internet is full of info, and a lot of this is publicly available. So if you're looking for political election activity, like, did they donate to this candidate I don't agree with? There's the FEC, Federal Elections Commission, has a disclosure page, if you go to FEC.gov, and search disclosure data, you can search individual people, which is pretty interesting. That can be a way for you to find out if the leaders of that company are donating, and where their leanings are. Open Secrets has a donor lookup as well.
And as far as individual issues that you really care about, another way to find out could be, if you're supporting an organization that aligns with your values, they might typically call out companies that support them. Sometimes blast companies that go after them, or who are trying to hurt their mission. So that could be something to look up as well. But yeah, just put on your investigator hat and see what you can find; it's pretty interesting stuff.
Do you guys have any other thoughts on that? Political affiliations?
Ben Forstag:
I think all of the things that you listed there are right on. I think you just need to be cognizant of how far down the rabbit hole you want to go with this. So these organizations kind of have a political life of their own, of what they kind of do internally, and what the company might give to candidates or causes; that's usually easy to find. If there's a hiring manager, or your supervisor, the owner of the company, they might have their own, kind of, political activities, if you want to dig into that. You need to figure out what you're comfortable with, in terms of what level of causality or relationship do you want to have? Or how close is your employment in line with what someone else is doing after hours with their politics?
Becky Thomas:
I was thinking about that too…that the company and the individual values might not align.
Ben Forstag:
Exactly. And so, I think this is a classic research project.
Mac Prichard:
Yeah, I would also say, I love those tips, because I love research and I love data.
Becky Thomas: 
Yeah, me too.
Mac Prichard:
I would add too though, that I've had candidates for jobs at my companies that, I've found through Google searches, that supported parties or causes that I didn't personally agree but it wasn't an issue because there was a separation between what they did outside the office and what they did at work. And so I like your point Becky, that you can find out that leaders might be contributing to candidates or organizations that you don't agree with but, also pay attention to the company culture because how people behave in the workplace is what matters in the end, and what kind of culture they create.
Becky Thomas:
Right, totally. I've worked at places that there's been a lot of people with different political leanings than me but it just maybe didn't come up, or the workplace was very, "This is about work here, this is about the company and we're not bringing any personal politics into it." But some companies aren't like that, so something you need to watch out for.
Mac Prichard: 
Agreed. Yeah, and the more you know about the company culture, the more you'll be able to tell which camp the company falls into.
Ben Forstag:
Yeah, I mean like privately owned businesses, not often, but sometimes, the ownership comes with a very particular political or social view about things, and really try to encourage, or force employees to feel the same way and so that's something you need to be cognizant of.
Mac Prichard:
Any thoughts, Jessica?
Jessica Black:
Nothing beyond what you guys have said. I really liked all of your comments about doing your research. The only other thing that could potentially, and I don't know how easy it would be, but talking to people, if you have contacts within the company, and maybe even an informational interview type of a style. And obviously you'd have to be very tactful about that informational interview of what kind of information you're looking for. But just, it might be helpful, other than just doing your research, and doing all of that.
Ben Forstag:
And if I could just flip this on it's head. You know, nowadays with everyone having a social media presence, probably if you've got strong political beliefs as a candidate, those are going to show up somewhere on your social media footprint, and if the employer has opposite, very strong political beliefs, in the vetting process when they're going through candidates, they may well see that and just weed you out on their own. So the likelihood that you're going to end up in an environment that's completely antithetical to everything you believe…I think is getting smaller over time.
Jessica Black:
Yeah, but it's still hard, even if the employer weeds you out, but then you don't know and you still think, you're still operating under the assumption that that's a perfect job for you. That's really difficult, and to still be able to do your research to find an answer is beneficial at least for your peace of mind.
Mac Prichard:
Okay, well great conversation, and a great question. Thank you Marissa for sending it in. Thanks Becky, and if you've got a question for Becky, please email her; her email address is info@macslist.org. Or call the listener line. That number is area code, 716-JOB-TALK (that's 716-562-8255).
If we use your question on the show, we'll send you a copy of Land Your Dream Job Anywhere, our new book. And Marissa's copy is going in the mail this week.
We'll be back in a moment. And when we return, I'll talk with this week's guest expert, Kylie Butler about How to Discover the Right Career For You.
Most people struggle with job hunting. The reason is simple; most of us learn the nuts and bolts of looking for work by trial and error. That's why I produce this podcast; to help you master the skills you need to find a great job. It's also why I wrote my new book, Land Your Dream Job Anywhere. For fifteen years at Mac's List, I've helped people in Portland, Oregon, find meaningful, well paying, and rewarding jobs that they love. Now I've put all of my job hunting secrets in one book that can help you no matter where you live.
You'll learn how to get clear about your career goals, find hidden jobs that never get posted, and ace your next job interview. For more information, and to download the first chapter for free, visit Mac'sList.org/anywhere.
Now let's turn to this week's guest expert, Kylie Butler.
Kylie Butler is a career coach, speaker and the owner of Inspired Careers. Her company helps people with smart job searching strategies, LinkedIn profiles, and career planning.
Before starting Inspired Careers, Kylie worked in leadership positions in human resources for companies in Rome, London, and Dublin.
She joins us today from Sydney, Australia.
Kylie, thanks for coming on show.
Kylie Butler:
Thanks for having me on the show, it's such a pleasure.
Mac Prichard:
Yeah, and I know it's early for you, so thanks for starting your day with us.
Our topic Kylie, is how to choose the right career, and this is a choice most of us are going to make a number of times in our working lives, isn't it?
Kylie Butler:
It is, it is, and it's a big one because we used to talk about work/life balance and now we talk more about work/life blend. The two are so integrated, so it's such an important decision to make. Yeah, not one you want to take flippantly.
Mac Prichard:
So whether you're a new graduate, or you're in mid-career, how do you get started, Kylie, and what's the first step when you want to choose your next career, or your new one?
Kylie Butler:
The first step is really all about understanding yourself, and this is a piece that a lot of people skip, and that is the reason in itself that they sometimes struggle with finding that first job, their career choice, or the next job, or their next career choices later in life. So the first piece really is around understanding who you are. Not just what are your passions and purpose? But also, really understanding yourself from a psychometric perspective. And understanding the way that you work; your mind, your beliefs, and really the truth about who you are.
Mac Prichard:
What process do you see people go through to get that understanding? Are there self-assessment tools they use? Are there exercises you see people follow that get good results?
Kylie Butler:
Yeah, that's a really good question you raised. The assessment tools is a key piece. Often people come across assessment tools in a corporate working environment when they're looking at how teams function, etc. But not enough people use them in this key area of actually making that choice about the next job or the next career. So I would say there's assessment tools, so there's the Myer's Briggs, Disc Profiling, there's a few inexpensive online tools that you can use yourself.
So the tools are a really, really good one. It's really good also, to just take some time out, to understand really, what…not just your purpose because that's a really big question, a really big one to ask yourself.Often people think to answer that question they need to go quit their jobs, sell all of their savings, and move to India, but what actually lights you up everyday? What do you enjoy doing? Asking yourself those questions are really important.
And also asking yourself some other hard questions around, so, what do you believe? But also, what are your limiting beliefs? So often we're held back by the fact that we don't believe fundamentally we're good enough, smart enough, or even pretty enough. That's an unfortunate one for many females. But we often don't think that we have the capability, and people aim lower more often than they should. So understanding yourself comes back to doing some really smart psych tests, doing some really strong profiling on yourself, either with a coach, or just taking some time out to ask yourself the big questions about what drives you and what's really important to you. Understanding what your core competencies and skills are, and also understanding, if you think anything's been holding you back, so far.
Mac Prichard:
So that's a very thorough process. I can imagine our listeners thinking, "Gosh, that sounds overwhelming. How do I do that? I want to change careers now, or get started." Can you break that down into practical steps for people who might be wondering what to do first, and then next, and perhaps after that?
Kylie Butler:
Absolutely. So I would say, firstly, take some time out. So you ask yourself your own personality profiling type questions. So in those questions you can ask yourself, "What do I really enjoy? When am I in flow? What were my unique gifts as a child?" So just those things about what really excites you about the type of work that you do. So that's one. Just take some time out and ask yourself those questions about what really drives you, what really motivates you. That would be step number one.
Step number two would be, doing the assessment test; so Discs, or Myers profile. You can easily do a Google search and find those. Have a look at your CV and look at your skills and experience. This could be helpful to do with a partner, or a mentor, or somebody that you really respect. And really highlight, "Okay what are the things that I've been good at in my career so far?" And then also, you're going to then, look at, again, you could do these with a coach, with a confidant, with a friend, look at what you believe around any level of fear, and/or excuses, that you've been asking yourself. Anything there that may have been holding you back from making a change. If you know yourself, that you really want to get a new job or even a whole new career, what's been stopping you so far?
Mac Prichard:
And in your experience, Kylie, when people finish those steps, and I appreciate you breaking them down to such practical phases, what happens next? Do they then start thinking about applying for positions? What is the next step in that process?
Kylie Butler:
The next thing before you actually leap in and start getting on the job boards, on Monster… I was trying to think what are all the US job words here…before you do this and again, this is a point, this is a piece that people often skip. So they go, "I want a job", and they just throw themselves out there, they get on the job boards, they start talking to recruiters, but they really need to pedal back a bit, do the piece we just talked about, in terms of understanding themselves. And then secondly, the piece before they get really active, is they need to develop the right mindset.
And that is a success mindset. So just like you wouldn't start, you wouldn't go and run a marathon if you hadn't done any training, you need to apply that same type of approach as well in really getting that success mindset.
Mac Prichard:
Now tell us more about mindsets. Why they matter and the difference they can make in choosing a new career.
Kylie Butler:
Sure. Well I think that really the difference is between being successful and not being successful. I'm sorry to put it so bluntly. But even if it's not between whether you get the job or don't get the job, it's certainly whether you will find the right job, and whether you'll find it quickly. A lot of people have been looking for jobs for quite a while and that can be really demotivating for success. In terms of developing the right mindset, it really is like training for any kind of big sporting event, and something that can't be skipped over because if you go out into the job market without doing this preparation, you'll often find that the process itself will be longer, more arduous, and you might not find the right job, or certainly not find it in a timely manner.
So what I really recommend is that people take the time to understand and really train their mind for success just like you would do for any kind of sporting event, big gig, public speech, anything. You've got to do a little bit of mental preparation. So in doing that mental preparation there are a few key tools that you can use.
Now, doing visualization is a really powerful one. You will not find an olympic athlete who does not visualize, and that's all about conjuring up in your mind what it's going to look like when you're successful and landing the job that you like, and really tricking your body into feeling that amazing feeling like you've already got there. So what that involves is, ideally in the early morning or late evening, so either when you can kind of tap into your subconscious more, imagining a situation where you are successful. So shaking the hand of the interviewer, or signing your contract… those are a very, very, powerful mental tool.
Affirmations are also a really good; just making yourself feel a lot more confidant.
Meditation can help you be a lot calmer and more composed.
And the other thing that a lot of people skip over is to keep your levels of motivation up. Make sure that you are around people that energize and inspire you. To quote Jim Rohn, "We are the average of the five people that we spend the most time with." So if you stay around people, stay in a great mindset, being really positive, really believing in yourself, that's going to absolutely be a fruit.
Mac Prichard:
Excellent advice, and I know Kylie, you also think it's important to pay attention to local labor markets when you're considering a new career. Tell us more about that.
Kylie Butler:
Absolutely. So first you've done this piece- you understand who you are, you understand your strengths, weaknesses, you've done the mental prep, you're all primed and ready to go, then do some good, solid, research. Now there are a few really great tools for you that are very easily accessible. One is obviously, you know, the internet. So have a look at industry trends, what's happening in the space that you want to be working with. Globally what's happening in the industry, if you know specifically what industry you want to be working in.
Recruiters are also a really great resource, so employment agencies recruiters really good, they're really tapped into the specific niches if you're clear about what space you want to be working in.
LinkedIn, an incredibly, incredibly valuable tool. Not only for applying for jobs and promoting a personal brand, but also in getting an understanding of who's doing what, in that space. And also a really good tip is to look at the top hundred employers. So every different country's going to have their different listing, of the employers of choice, in the location that you want to work in. Because they're going to be the employers that have the strongest leadership, learning and development programs, really the great organizations with all the perks that you're going to want to work for.
Mac Prichard:
Yeah, that's a terrific suggestion and here in the United States, often there are local business magazines or newspapers that will contain lists of the hundred best employers to work with, or the hundred most green employers, and it can trigger a lot of ideas, and help you with your research when you look at lists like that.
Kylie Butler:
Absolutely. And you raised a really good point there, the industry magazines. And publication is generally some kind of niche website for most industries. For example, many years ago, when I was recruiting for engineers, we used to look at all the engineering websites, and they've got little job boards on them, that people just wouldn't even think to look at. They would just go to the big job boards. But it's really good to share the love around and look at both the niche and the larger job boards.
And also the other really big piece is don't be necessarily just so, I mean it's great to be kind of proactive, and looking and searching for those jobs, but also get your LinkedIn profile happening so people can also find you.
Mac Prichard:
Well terrific. Well thank you, Kylie. Now tell us what's coming up next for you?
Kylie Butler:
So I've got online programs that help people with the very tactical aspects of what we discussed, in terms of getting themselves ready for a job or a career change, and I also have a LinkedIn profile writing site. So for anyone who's interested, it's really as simple as going to my website where you can subscribe and I give out a whole bunch of free job searching resources. I love to share the knowledge that I've gained over the years with people. And obviously there's no obligation to buy anything but a bunch of free resources there. You can also find information about the online courses and LinkedIn profile writing.
Mac Prichard: 
Great, we'll be sure to include the links to your website in the shownotes, and for listeners, you can find Kylie's website at Inspired Careers Coaching. Kylie, thanks for being on the show today.
Kylie Butler:
My pleasure, thank you.
Mac Prichard:
Take care.
Alright, we're back in the Mac's List studio, I'm curious, what were your thoughts about my conversation with Kylie? Becky?
Becky Thomas:  
I liked it. I thought what she was saying about assessing yourself and really spending some time understanding what you enjoy, what puts you in flow… I think there's a lot of value to being aware of yourself throughout the day. At your current job, or whatever it is. To think about, "When am I annoyed? When am I happy? When am I just focused and time is flying by?" I think that gives you a lot to work with as far as, where you want to move within your career, what direction you want to take. I think it's super helpful; it's been helpful for me.
Jessica Black:
 I agree. That's always been my method of kind of figuring out what's right in all of the different types of taking on new jobs, and just trying a bunch of things to see what works. That's really been the crucial part of it, is seeing how I react to it, my energy levels, and my fulfillment levels, and all of that stuff. Which I guess now is the trendy thing to call flow.
Becky Thomas:
Yeah, there's a lot of that, but it really is.
Jessica Black:
It's true.
Becky Thomas:  
How am I feeling in this current moment?
Jessica Black:
And you want to find the things that energize you.
Becky Thomas:
Yeah, and if you're like really, really rocking it or doing awesome, or if you're just trying to get through it and it's not your speciality kind of thing.
Jessica Black:
Yeah. Totally, I agree.
Ben Forstag:
I like her point about limiting beliefs, and really figuring out what your own limiting beliefs are. Because we don't know what we don't know, and we don't know what we don't allow ourselves to know. I think this is true of everyone, that we've got our own biases that, "I can't do this because I'm not good enough, I'm not smart enough, people don't like me, I don't have the right education or experience." But in my experience just about everyone's got those feelings. Everyone's got imposter syndrome.
Jessica Black:  
It's true.
Mac Prichard:  
It is true.
Ben Forstag:
So trying to get past that and I think that opens up a whole lot more space to figure out the things that you actually want to be doing, not the things that you're talking yourself out of doing.
Mac Prichard:
Yeah I think, and we've talked about this before, how informational interviews allow you to take those limiting beliefs and turn them into positive questions and ask people for advice about how to overcome those objections, or how they've seen other people do it. When you do that, you get great insights into how you can approach employers but also helps you overcome imposter syndrome. It is something I think everyone suffers from, even the most successful people.
Ben Forstag:
Everyone except sociopaths has imposter syndrome.
Mac Prichard:  
I think you're probably right there. And I really, Becky and Jessica, second your point about the importance of flow. I think everybody in this room, and people who are listening, can think about times when they've been doing work, and they've just felt like they were born to do this, or they've been training for this moment, and all the experiences they've had will help them perform at a peak level.
Jessica Black:
Yeah, that's a great feeling and that's what you search for, you know?
Mac Prichard:
Yeah. And I think Kylie's point is you don't have to rely on happenstance, or chance for that to happen. You can use assessment tools, and conversations with mentors and coaches, and people who know us well, to identify those opportunities and seek them out and prepare for them.
Jessica Black:
Yeah, and I think that those are great ways to find what does work for you. Because having an outside perspective is often really helpful.When you get all in your head, it sometimes gets a little cloudy and you're not really sure what steps to take, but having somebody else to ask, "What do I do well?", or those types of things is really beneficial.
Mac Prichard:
Yeah, we can indeed be our our own worst enemies.
Jessica Black:  
Yeah, that's true.
Mac Prichard:
Well thank you, for a great conversation, and thank you Kylie, for many good insights as well.
Thank you, our listeners, for joining us for today's episode of Find Your Dream Job.
Now, if you like what you hear, sign-up for our free weekly newsletter.
In every issue, you get the key points of that week's show. We also include links to all the resources mentioned. And you'll get a transcript of the full episode. If you subscribe to the newsletter now, we'll send you our Job Seeker Checklist. In one easy-to-use file, you get all the steps you need to take to find a great job.
Get your free newsletter and check list today. Go to macslist.org/podcast.
Join us next Wednesday when our special guest will be Jacob Share. He'll share with us his best job search strategies for older workers.
Until next time, thanks for letting us help you find your dream job!