Credibility Busters That Can Ruin Your Career, with Julie Broad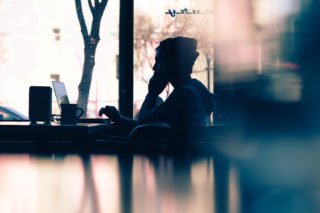 What you say in the workplace–and how you say it–matters. Bad communication can destroy your reputations and even ruin your career.
This week's guest, Julie Broad, says that people think about themselves when they are communicating, when they should be carefully considering what matters to the other person. When speaking, always think about the other person's perspective. Doing so can dramatically improve your communications, lead to better conversations, and increase your professional credibility.
Job seekers should know that their vocal pace, vocal tone and body language, can erode their credibility when communicating. Julie encourages job seekers to not worry so much about what they say and to focus on how they are saying it. Making a confident statement can elevate your message.
If you are not sure how you are communicating, try recording your side of a business conversation, or ask a trusted colleague to critique you during a networking event.
This Week's Guest
Julie Broad is a successful entrepreneur, speaker, and workshop trainer.  She is the author of the Amazon best-seller, The New Brand You: Your New Image Makes the Sale for You, which helps people get comfortable with communicating and attract the business they want to attract.
Julie's  company, Have More Influence, helps people build personal brands that get results, and move forward in their careers and businesses.
Resources from this Episode
Transcript
Mac Prichard:
This is Find Your Dream Job, the podcast that helps you get hired, have the career you want, and make a difference in life. I'm Mac Prichard, your host and publisher of Mac's List. I'm joined by my co-hosts, Ben Forstag, our managing director, and Jenna Forstrom, our community manager. This week, we're talking about credibility busters that can ruin your career. Our show is brought to you by Hack the Hidden Job Market, the new online course now available for Mac's List. As many as eight out of 10 openings never get advertised – is your dream job one of them?
Learn how to uncover hidden jobs and get noticed by the hiring managers who fill them. Visit MacsList.org/course.
Your boss and your coworkers both pay close attention to how you behave in the workplace. Take the way you speak, for example. If you sound confident, you'll make others feel secure. You'll create credibility and you'll enjoy a more successful career. If you sound as if you want reassurance, people may wonder if you know what you're doing, and your career could suffer professionally.
Our guest expert this week is Julie Broad. She says many of us unintentionally say and do things that harm our professional credibility and hurt our careers. Julie and I talk later in the show about these mistakes and how to avoid them. How can you impress and attract employers online? We have a new and free video course at Mac's List. It shows you not only how to wow hiring managers, but also how to get in front of them during online searches. Ben Forstag tells us more in a moment. How do you deliver a good elevator pitch about yourself and your job search? That's the question of the week. It comes from a listener, Susan Parsons. Jenna Forstrom shares her advice in a few minutes.
First as always, let's check in with the Mac's List team. Jenna, Ben, how are you two this week?
Ben Forstag:
Doing great, Mac.
Jenna Forstrom:
Doing well.
Mac Prichard:
Okay. Our listeners can't see this, but we're sitting here on our Halloween costumes, because it is, in fact, October 31st.
Jenna Forstrom:
Right.
Mac Prichard:
Okay. Perhaps we'll be posting a photo.
Jenna Forstrom:
No, we already posted the photo.
Mac Prichard:
It's on Facebook or Instagram?
Jenna Forstrom:
Instagram.
Mac Prichard:
Okay. If you haven't checked your feed, Jenna is a mermaid and Ben and I are dressed as each other.
Jenna Forstrom:
They're adorable.
Mac Prichard:
Yeah. Full credit to Jenna for that idea. Speaking of behavior in the workplace, our topic this week is steps you can take to increase your credibility in the office. I'm curious, at different points in your career, I think you both have done things in order to come across as more professional and move ahead. Can you tell us a little bit about those?
Ben Forstag:
I think a couple of things. One, just documenting the work that I've done so that it's there. Partially, that's for my own good, so you always end up forgetting things that you've done. When it comes time for your next job search your digging through records, it's just easier to document it as you go. In terms of building up credibility with my coworkers, a few things, I think, one is just being willing to help others when they need help and putting yourself out there and actively asking folks if they need help. The other one is helping coworkers, particularly younger coworkers, guiding them through their own professional growth within the organization. I've done that in several organizations.
It feels weird saying this because I used to be the young guy not too long ago and now I'm the not-so-young guy. I think it builds up a huge amount of goodwill and it positions you as a leader. Maybe not a formal leader with a formal title as such, but as a leader amongst the staff – helping other people with their challenges and with their careers – and it pays back in dividends in the future.
Mac Prichard:
Good stuff. How about you, Jenna?
Jenna Forstrom:
When I started my career, I looked even younger than I still look now. For the record, I'm 30 and I have been mistaken on more than one occasion for being a high school or college student. Even to this day, I'm the only one of my friends that's still gets IDed when we go to bars. When I was 21, 22, when I was starting out, one of the suggestions, one of my bosses said was to take Toastmasters classes to work on my speaking, because I am pretty relaxed and pretty laidback.
He thought, when I was doing presentations, that I needed to speak with more authority. I was at Standard Insurance at that time, so they offered free courses so I could go and attend. It was good networking, so it was like about how to stand and be in an authoritative stance, but then also to speak and really practice your 'ums' and your 'ahs,' as I'm doing it right now. You have an 'um' and 'ah' counter in Toastmasters, but just that idea of practicing speeches constantly and being on point was really helpful. How about you, Mac?
Mac Prichard:
For me, early in my career, the first seven years, I worked for advocacy groups in DC – Washington, DC and Boston. The dress in those places was pretty informal. It was the early 1980s and so it wasn't uncommon to come to work in flannel shirts and blue jeans. Much of our work required going to Capitol Hill in DC and meeting with congressional staff, and so I knew that if I were going to be credible in that role, I had to have formal business attire.
When I left those advocacy jobs and went to work in State Government, nobody told me to do this, but I knew that because I was working in a different world and with different expectations if I was going to be successful, I couldn't walk in wearing blue jeans and flannel, so I went out and invested in a suit, a closet full of suits, and it helped me. I mean, obviously, you've got to also deliver on your promises and your performance matters more than what you wear, but you don't want something like that to be a barrier that stands between you and success in the workplace. We'll talk more about that later. I didn't know about your Toastmasters, Jenna. That's a cool story.
Jenna Forstrom:
Thanks. I think I did six out of the 10 while I was there, so I'm not quite a graduate, but pretty close.
Mac Prichard:
Okay. Good for you. Let's turn to Ben who is out there every week searching the nooks and crannies of the internet. He's looking for websites, books, and tools you can use in your job search and your career. Ben, what have you uncovered for people this week?
Ben Forstag:
This week, I didn't need to search too far, because I'm talking about a resource that we actually developed here at Mac's List. This week, we're talking all about your credibility and your reputation. This is a huge thing, right? Sometimes, thanks to social media, our reputation precedes us, for good or ill. It's so easy nowadays to learn about someone looking on LinkedIn or Googling their name.
When you think about what applications used to look like 10 years ago, even, the only information an employer knew about you was the information you sent to them in your resume or if they happen to know someone who knew you, they could find some more information out. Nowadays, when you send in an application, very quickly the employer can find out a whole lot of information about you on Facebook, LinkedIn, Google, Friendster, MySpace if you're still there. Your actions in past can play a big role in your future of whether you get a job.
Mac Prichard:
Yeah. I know, we've talked about this in earlier shows, there's statistic out there, something like, two out of three employers automatically check people out online when someone applies for a job.
Ben Forstag:
It's actually a little higher than that. It's 87%, which is huge.
Mac Prichard:
Okay.
Ben Forstag:
Knowing this and knowing that a lot of job seekers we've spoken to have had this problem of, frankly, their online house isn't in order, we created this free online course to help people. It's called, How to Wow and Woo Employers Online. This is a three-lesson online course and we walk you through the basics of what you need to do to make sure that you got a great, stellar online presence. Lesson one, we tell you how to Google yourself and what you should do if you find any negative results about yourself.
Then lessons two and three, go on the offensive about how you can use LinkedIn and Twitter to create a great professional brand around yourself, a brand that gets hiring managers' and recruiters' attention. This is a great resource and it's 100% free. It's available on the Mac's List website. The URL to go there directly is www.macslist.org/wow. Again: How to Wow and Woo Employers Online; 100% free on Mac's List, and we'll have the URL on the show notes.
Mac Prichard:
Nice choice of URL this week, Ben. Kudos to you on that.
Ben Forstag:
I try to make it easy for our listeners.
Mac Prichard:
Yeah. I think you had some fun with that, too. I would also add, we all had fun, the three of us last week. We had, I think, it was four brave volunteers who let us review and make suggestions about how to improve their LinkedIn pages. We did that on a Facebook Live event, which we recorded and I think we can also include in the show notes as well.
Ben Forstag:
Yeah. Definitely. I think the good news here is for most people, they don't have anything awful lurking in their internet history, but all of us have done silly little things like posted a photo that might have not been like 100% appropriate from a party we went to, or made a comment that was perhaps made in haste on Facebook. There are ways to go through in history and to change … literally, change history online, and so we'll show you how to do that and make sure that they don't negatively affect your job search.
Mac Prichard:
Yeah. I know, it's also not just about the gotchas, these platforms, particularly, LinkedIn offer an opportunity to put your best foot forward. To make the most of that opportunity, you need to know the ins and outs of those platforms, and I know we covered that in the class as well.
Ben Forstag:
Absolutely. One of the simple truisms here is that when employers Google your name, which they are going to do, two of the top results that show up are your Twitter handle if you have one and your LinkedIn profile. If you can nail those two down and get them really professional quality and a good reflection of who you are as a professional, you're going to be all set. We'll show you how. Again, macslist.org/wow.
Mac Prichard:
Okay. Thanks, Ben. Now, let's turn to you, our listeners, and Jenna Forstrom, our community manager joins us every week in this segment of the show to answer one of your questions. What's in the mailbag this week, Jenna?
Jenna Forstrom:
This week's questions comes from Susan Parsons and she asks …
Susan Parsons:
"Hi, Ben. This is Susan Parsons calling. I'm here in beautiful Portland, Oregon. I saw the call out from Mac to provide questions for upcoming podcasts. The question that I have is, what is the current wisdom on the elevator pitch, the idea that we have a short sound bite of information that we memorize and are ready to hand off to someone when we meet them – is that still the wisdom of the day?
Also, when you're wanting to be authentic and create engaging dialogue, I know for me, sometimes that memorized pitch may feel awkward and not genuine, and so whatever it is that you can help to direct us in that beginning of that conversation and how we can help people know who we are and what we want and increase that engaging dialogue? Okay. Thank you so much and for all the great resources you and Mac's List provides to us, jobseekers. Okay. Bye-bye."
Jenna Forstrom:
Hey, Susan. Thank you so much for calling. I think you're right. It's extremely awkward to have an elevator pitch, but you also need one, so you're kind of in this catch-22 when you're going to networking events. I would say, prep for what kind of event you're going to. I have a formal pitch when I'm going to Mac's List events. I say, "Hey, my name is Jenna Forstrom. I'm the community manager here at Mac's List, and we help people find nonprofit and creative roles, and we're expanding to do more national educational products like the course and the podcast that you're currently listening to."
Then if I'm going with a friend to a holiday party, maybe, that their nonprofit's putting on, it's a little bit more laidback. It's like, "hey, my name is Jenna. I'm the community manager at Mac's List. I love the homeless, craft beer, and my dog, Bullet." It's kind of just give someone something to respond to. They can respond to your job title, they can respond to something you're passionate about.
 Susan RoAnn that we had on the podcast a couple of months ago, she talked about just being personable. I mean like, "how is your commute to this event?" "What do you think of the cream puffs?" Just something that someone else can respond to, and then you start a conversation based on that. Mac and Ben, do you guys have any other tips?
Ben Forstag:
I think it's really important to have an elevator pitch, a short, concise description of who you are and what you do really well. I think the reason for this is because it gives, like you said, it's a starting point of the conversation, but it also gives the person you're talking to some frame of references around what your needs are, how you are able to help them or how you are able to help an organization larger than that. I say this because when I meet a lot of folks at networking events, one of the real frustrating things is when I say, okay, so tell me a little bit about yourself? They say, "I don't know. I'm in to a lot of different things. I do a little bit of this and a little bit of that."
That's well and good and that may be true, but it's really hard for me to give them any kind of guidance when there's no focus there. They're not telling me what they're passionate about, they're not telling me what they're good at professionally, they're not telling me even what they currently do. Just be having a real quick, short statement of those facts really helps. It takes a lot of the pressure off of you as the networking person as well, because you're literally kind of giving folks all the information they need upfront, and then you're just responding to questions.
Mac Prichard:
I agree with both of you. I also especially like your point, Jenna, about making it personal and putting it in your own words. The purpose of the elevator pitch is to share your story quickly, so that people know who you are and what you're interested in, but it's not all about you. I like your suggestion, Jenna, about having a few follow-up questions, because when you meet someone, you're there to have a conversation and make a connection and you're there to listen and learn. It's not all about you, but by telling people who you are and what you're interested in a few sentences, you put them at ease and give them something to talk about and you move the conversation forward to help you make a human connection that both parties are eager to see happen.
Ben Forstag: I would just say when you prepare one of these, the way to make it natural is to write it the same way you would say it. I think a lot of people get caught up in big words because they think it's supposed to sound like a fancy bio you might see on a company website. I think, the more direct and plain language and plain speech you use, the better.
Mac Prichard:
My elevator pitch is fairly simple. If I'm at an event for people looking for work, I'll say, "I'm the publisher of Mac's List. We're an online community based in Portland, Oregon that helps people find rewarding creative work across the United States." I also run another company and if I'm there talking about public relations as well, I'll say, "I run two companies, one of them is Mac's List."
I'll describe it just as I did a second ago. Then I'll say, "Prichard Communications works with nonprofits, foundations and purpose-driven brands to help them accomplish their missions and goals, and we do that in a number of ways." I might go into more detail about the services we offer, but it really depends on the circumstances.
Jenna Forstrom:
Ben, do you want to share your elevator pitch?
Ben Forstag:
Way to put me on the spot, Jenna.
Jenna Forstrom:
It's like a networking event.
Ben Forstag:
Sure. "I'm Ben Forstag. I'm the managing director of Mac's List, which is an online community that helps people find rewarding work, both by connecting them to jobs in the Portland area and by giving them the nuts and bolts of how to find a job no matter where they live."
Jenna Forstrom:
Awesome.
Mac Prichard:
Yeah.
Jenna Forstrom:
Thanks, guys. Thanks, Susan for calling in.
Mac Prichard:
Thank you, Susan. Thank you both, Jenna and Ben for those suggestions. If you've got a question for us, we'd love to hear from you. Please email Jenna. Her address is easy to remember, it's jenna@macslist.org. You can also call our listener line. That number is, area code, 716-562-8255. If we use your question, we'll send you a copy of our new book, Land Your Dream Job Anywhere, coming in February 2017. That will be back from the printer early next year. Susan, Jenna will be sending you your copy in the New Year.
Now, these segments with Ben and Jenna are sponsored by Hack the Hidden Job Market. It's the new online course for Mac's List. As many as 80% of all jobs never gets posted. Instead, employers fill these openings by word of mouth. Our new course shows you how this hidden job market works. We teach you how to find plum gigs that never appear on a job board, how to stand out online in a crowd of applicants, and how to connect with insiders who can help your career.
  In each of the course's 12 modules, you get the tools and tips you need to get the work you want, meaningful work, work that makes a difference, work that you can love. Hack the Hidden Job Market is now Live. Register now at www.macslist.org/course. Hurry, the course closes December 1st, 2016 and won't reopen until later in 2017. Now, let's turn to this week's guest expert, Julie Broad.
  Julie Broad is a successful entrepreneur, speaker, and workshop trainer. Julie helps people build personal brands that get results and move forward in their careers and businesses. She's also the author of the Amazon bestseller, The Brand New You. Julie joins today from Nanaimo on Vancouver Island in British Columbia, Canada. Julie, thanks for being on the show.
Julie Broad:
Thanks for having me.
Mac Prichard:
Yeah. It's a pleasure. Now, our topic this week is credibility busters that can hurt your career. We're talking about habits that can harm us on the job or even professionally throughout our career. Things we might not be aware that we're doing. Let's start with speech, Julie. How can the way we speak hurt or help our credibility on the job?
Julie Broad:
Yeah. You bet. A lot of people worry about saying the right things, but it's not just what you say. In fact, that's just a tiny portion of it. It's really how you say it, and there's so many examples of this. You know, it comes down to vocal pace, tone, body language, so many things. One of the examples that I often share is from a workshop that I had. It was around, basically, influence and sales. This woman came up to me at the end of the workshop and she said, I finally figured why I keep getting passed over for these promotions.
  It turned out she's been passed over for promotion three times. The third time was really upsetting for her, because she was by far the most experienced and really should have got the job. When she asked her boss why she didn't get the job, he said, "you know, people just don't believe that you know what you're talking about." Which she found stunning, because she does know what she's talking about, she's got lots of expertise.
  At the workshop, she found out what she was doing and it was something so simple, but it was eroding her credibility completely. What was happening was when she made a statement like, 'the supplier we should go with is Joe Sawyer,' it actually came out like this, 'the supplier we should go with is Joe Sawyer!?' She was raising her voice at the end of every sentence and it made people think she was asking them, instead of making a confident statement. That just made people think she never knew what she was talking about.
Mac Prichard:
As you say that, I imagine many people are thinking to themselves: I've either done that or I've heard people do it. Why do people speak like that?
Julie Broad:
Again, it's a habit. I think you're not aware of it and nobody is telling you that you're doing these things. If you're not listening for it, that's one of the recommendations I make is to record your side of a business conversation. So the next time you have a phone, put on your iPhone or your smartphone and record your side. Afterwards, listen and really try to hear things that you might be doing.
  Because even talking too fast, other people will miss what you say, if you speak too slow, that can be perceived as lower intelligence, and then things like too many filler words. While we know that we shouldn't use 'um' and 'ah' and those kind of words – a lot us do use a lot of them. Those kinds of things are all taking away your credibility, but if you've never stopped to listen for them, you probably have no idea that you're doing them.
Mac Prichard:
As the host of a podcast, I listen to myself not because of narcissism, but just to get better. That's always hard to listen to your own voice, whether we're preparing a presentation or hosting a podcast. What advice do you have for people, Julie, to get through that? Then I also want to get back to filler words, but how people can stop doing that?
Julie Broad:
Yeah. I think the first thing is awareness. I think that's really key, because I do believe that most people have no idea that they're doing these things. Then for me, filler words in particular, the best way to get rid of them is to just pause. Like, if you feel one about to come on your tongue, just pause for a second. Most people will never notice that the pause was there anyway. Then just find the words that you need to say instead of the 'um' or the 'ah' or 'right' or 'like' or whatever filler word you find that you go to. It's not just 'um' or 'ah' – there's a lot of words that people use in place of those words to fill in places that I just did.
Mac Prichard:
Right. Good. What about grammar? Language changes. Some people say, you shouldn't be a stickler about the use of pronouns and indirect objects. I know, you and I could probably rattle off four or five examples of a bad grammar that we hear in the workplace. How much attention should people pay to that and what should they do about it?
Julie Broad:
I think it's more important to focus on communicating confidently, and communicating in a way that is conversational and comfortable for you. Good grammar, there's an element of it that is important, but I think your message getting through clearly is the most important thing. Coming through confidently like you know what you're talking about, that's I think more important than, than being stickler for grammar, but there's always one in the crowd.
Mac Prichard:
Right. Yeah. They were the ones who got an A in grammar class back in high school English. What are some other tips about how to fix these problems, whether it's low tone of voice or filler words? Just before we move on.
Julie Broad:
Yeah. The other thing I would recommend, because networking is a big part of advancing your career, whether it's within you company or outside of it, and if you have a colleague that you trust to give you good advice, not be really critical but give you good advice, I would have them observe you when you're in a networking situation and offer you some insights as to some of the things that you might be doing. Because we just talked about your voice, but your body language can really ruin things, too.
  I had this great conversation going with the fellow at the Starbucks one time. I was just waiting for my coffee to come up on the bar and I was listening to his story, it was a great story, and then he took a step forward towards me. I was leaning against the cream and sugar bar and I had nowhere to go. I was suddenly trapped and he was right in my face. I stopped listening to him because all I could think about was I got to get out of here, I got to get my space back. People do these things. He probably had no idea why I exited that conversation before he finished his story.
  People do these things all the time without realizing it. Have somebody observe you when you're networking with people and just kind of find out if there's anything you're doing. Are you standing too close, do you look around the room when you should be making eye contact, maybe you make too much eye contact. These are all thing that, again, if you're not conscious of them, it's really hard to fix. The first step is awareness.
Mac Prichard:
Now, what about the company we keep both inside the workplace and at home and in the community, how can that affect us, professionally, in our careers?
Julie Broad:
It's so important. One of the stories that I included in my book, The New Brand You, was a cool one I heard about J.R. Tolkien from the 1930s. What he did was when he was working on The Hobbit, he surrounded himself with some of the greatest literary minds in England at that time. It was him and C.S. Lewis and some other fellow Oxford man, and they jokingly called themselves 'The Inklings.' They gathered for readings and criticism of their work. This was when The Hobbit and The Lord of the Ringswere born, and Descent into Hell and All Hallows' Eve and The Chronicles of Narnia, so many great works came out of this group called 'The Inklings.'
  When I tell my friends, they're still like, well yeah, but that 'like attracts like,' right? That's part of it, probably. They had common interests, but they consciously chose to surround themselves with people who would push them, who would help them by giving them criticism and support, and all of those kind of things. I think that that makes a huge difference in anything in your life. Some people may have heard Jim Rohn or other people quote: "you're the average of the five to seven people that you spend the most time with." There's even been deeper research on that.
  There's a book out called, I think it's called Connections by Nicholas Christakis and James Fowler, and they went in-depth and found that if you have a happy friend that's a mile near you, then you're 25% more happy to be … or 25% more likely to be happier. You also, obesity, they proved, with a long study, that it's contagious, and this spreads to your career, too. To me, you want to think about what kind of career you want to have and who's already there or who's moving in the same direction, and surround yourself with those people.
  When I was a manager at a company, it was a real-estate data company, I befriended the VP of Finance. I really liked her, we got along well. I also spent a lot of time with the main consultant, who was our president's right hand person. Just by virtue … I mean, I was good at my job and I worked really hard, but by being seen with those people, I think it was easier for the president to put me into a vice president position when one came open, because I was already associating with those people. It wasn't a stretch to imagine me as part of the executive when he already saw me there. There's so much to go into on this subject, but hopefully that kind of gives you a sense of why it's so important.
Mac Prichard:
Yeah. It's not just about hanging out with the boss, it's about finding people who are bright or can challenge you. They may not have more elevated titles than you, but they're going to push you or get you to move in new directions. Is that right?
Julie Broad:
Yeah. I think a good question to ask yourself is, 'who is in your life right now that pushes you to be better?' I mean, who in you in your life says, "was that your best?" Because I think a lot of people around us are quick to say, "but you were tired, you had a tough week, it's okay that you underperformed." Really, you need people who are saying like, "really, Julie, was that you best?" Giving you that moment to reflect and ask yourself. Those are the kind of friends that will push you to be your best possible self and to create the best career in life that you possibly can have.
Mac Prichard:
Now, let's talk about how people respond to problems. Why isn't it a good idea, Julie, to let your boss alone solve a problem? To go to her and say, gosh, this thing isn't working, thought you'd want to know, so long.
Julie Broad:
Yeah. Anybody who's ever managed people will know how frustrating this is, because it just means more work for your boss. If you show up with a problem, now you've just made their day worse, so you want to show up with a solution. When you're in management, you need to know the problems, but you also want help and support to solve them. The more you can be associated with solutions versus problems, I think, the better off you are. If you want to take it a little deeper, think about … A lot of people have this communication issue is they're thinking about themselves when they're communicating.
  I would encourage everyone to always think about when you speak, is it all about you or are you carefully considering the person you're speaking with and what will matter to them. That is a powerful position to be in. Yes, bring forward that problem, but then think about what will matter to the person I'm speaking with. When if you're talking to your boss or a colleague, what's going to help them solve this problem or what perspective will they want this problem framed in so that it matters to them? This makes a difference.
  When I was in sales, I had a lot of different sales roles, I would always ask myself, how can I help this person look good to their boss? For me, it was never a question of how can I close this deal. It was basically, how can I help this person get what they want or how can I help them make their job easier. If you go into conversations with that framework and you present problems with that framework, I think you'll be associated with someone who is an action taker and a problem solver, which is a really positive place to be in.
Mac Prichard:
It is. I think anybody who has managed others understands after having filled that role just how easy your job is when somebody not only brings you a problem, but one or two or three ways or at least ideas about how you might respond. It's a very different conversation.
Julie Broad:
Yeah. Absolutely. Or even if you come the table and you say, look, I've tried to solve this problem. Here is the three ways I tried to solve it. Here is some other ideas I had, but those other ways didn't work, so I wanted your input. That's a very different conversation than coming to somebody and saying, this doesn't work and we need to fix it.
Mac Prichard:
Finally, Julie, let's talk about appearance. What difference can your appearance make in the workplace and in your career?
Julie Broad:
This is a funny one because I think that … when I went to business school, they actually dictated to us, when you're going for your first interview in an accounting role, wear a navy blue suit. Then when you have your second interview, wear a brown suit. They actually they really dictated … and that's how strict they expected the companies to want you to dress, but I don't take that same line. I do think that you have to be aware of how your appearance will impact those around you and distract from your message.
  That's really what I think is important to consider. I encourage people to always kind of have their own personal flair. Dress in a way that makes you feel confident and dress in a way that will not distract those around you from the fact that you are an expert, that you are doing a great job, that you are standing out from the crowd. I think there's a balance there. Ultimately, you want to be confident.
  That's really, I think, the most important piece. If you're not dressing your best, if you're not feeling confident with how you dress, then I think that that's one small change. It's not just clothes, I think it's how you take care of yourself. Now for me, I think, people who are – their health matters to them, those people come across more confident as well, and that can make a big difference, too.
Mac Prichard:
Great. Julie, tell us what's next for you.
Julie Broad:
I've just launched my book, The New Brand You, so most of what I'm doing is focused on the book and sharing it with people. It's really to help people who aren't comfortable with selling get comfortable presenting themselves and communicating, so that they're attracting the jobs or the business that they want to attract into their life.
Mac Prichard:
Great. We'll be sure to include a link to your book in the show notes. Congratulations on that, that's a wonderful accomplishment. I know, people can learn more about you by visiting your website, and that is HaveMoreInfluence.com, and we'll include the URL for the website in the show notes as well. Julie, thanks for being on the show this week.
Julie Broad:
Thanks so much for having me, Mac.
Mac Prichard:
It's been our pleasure. Thank care.
We're back in the Mac's List studio with Jenna and Ben. Now, tell me, you two, what are some key ideas that you got from listening to my conversation with Julie? Jenna?
Jenna Forstrom:
When she was talking about the guy at Starbucks, I went from listening to visibly like sat up and was like, oh no, this is bad.
Mac Prichard:
I noticed she caught your attention. Have you had that experience?
Jenna Forstrom:
Yeah. Not at Starbucks, but there's definitely like when you're at a networking event and you're having a good conversation, it seems like a lot of guys are like they're interested in this conversation so I'm going to step forward and talk closer. Sometimes, it makes sense like if it's crowded and people are trying to move past you, if you're like sitting up, but anytime you're like, as a woman up against something and someone is stepping closer to you, it's like your brain automatically goes into this fight-or-flight mode and you can't listen to anything more they're saying. It's just interesting and it's something that guys need to be aware of. In girls, maybe just be careful where you're standing.
  I struggle with that, too. I also don't own a TV. If we're at a networking event where it's a bar and it's a podcast meet up and we're in one corner, I get so excited when the TV gets turned on because there are movies that I'm not aware of, and I totally have this middle school ADD brain, so I'm always constantly turning so my back is away from it so I'm not getting distracted by like, 'oh, there's a new Nike commercial,' or 'oh, there's a new movie out,' so you can focus. Just setting yourself up for a success either when you're at an event or talking to someone that you really want to focus on, don't get distracted by people walking past you or TV or outfits or whatever. Just make it easy for everyone involved.
Mac Prichard:
That a good advice. How about you, Ben, what were your reactions?
Ben Forstag:
I loved her point about bringing solutions and not problems to the table. It is such a more rewarding conversation ultimately for both parties when we focus around solving problems. If you're the professional who's bringing those solutions to the table, you look so much better than the person who's just pointing out things that aren't working and not taking any proactive steps to fix it.
Mac Prichard:
Yeah. That one really rang true for me, too, because I think some people, candidly, are afraid to bring a problem to a supervisor or boss. They worry about the consequences. It's just, you have a very different conversation when you say, as you suggested, bring some options to the boss or, as she said, "think about, saying, we tried this and this and this, it didn't quite work, we may be thinking about doing it this way, but what are your thoughts?" Then it's a conversation about problem solving, not about blame or error, but about moving toward a solution.
  Thank you, Ben. Thank you, Julie, for joining us this week, and Jenna, for your contributions as well, and to you, our listeners, for listening to today's episode of Find Your Dream Job. If you like what you hear, please sign up for our free weekly newsletter. In each issue, we give you the key points of that week's show. We also include links to all the resources mentioned and you get a transcript to the full episode.
  If you subscribe to the newsletter now, we'll send you our job seeker checklist. In one easy-to-use file, we'll show you all the steps you need take to find a great job. Get your free newsletter and checklist today, go to macslist.org/podcast. Join us next Wednesday when our special guest will be J.T. O'Donnell. She'll tell us the eight questions you must ask in any job interview. Until next time. Thanks for letting us help you find your dream job.