5 Ways to Make Networking Part of Your Career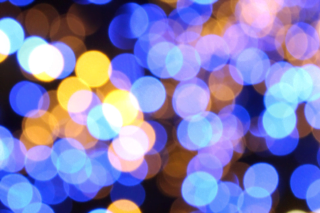 The hidden job market is not a myth. Some estimates put the number of unadvertised jobs as high as 80%.
Talk to hiring managers, human resource directors, and career counselors. They will tell you that most openings, especially for professional positions, never appear on a job board.
Positions go unadvertised because employers hire people they know or who come recommended by people they trust. This has certainly been my experience as an employer and as someone working for others.
In my days of heading up Prichard Communications, I regularly fielded calls from firms looking for employees or contractors. And before I started my own company in 2007, almost all my previous jobs came to me as a result of networking.
You can't rely just on responding to the openings you see on "Mac's List" and other job boards. If all you do is answer job ads, you will find yourself competing with dozens or even hundreds of other applicants. And those are tough odds, no matter how qualified you may be.
If you want to be in the mix, you need to make standard networking techniques like informational interviewing, involvement in professional groups, and staying in touch with former colleagues a regular part of your career.
What to expect when you network
Now, don't misunderstand me. Networking is hard. Like any skill, it takes time, patience, and much practice.
You will also experience rejection. People may ignore you at a social event, or fail to answer your emails or return your telephone calls.
And to get most out of networking, you must be strategic. To persuade someone to say yes to helping you find your next job, you need to know what you want and the right people to ask.
Here's the good news: you have the most important asset every networker needs — a group of friends, family members, classmates, and current and past coworkers. And with enough education and effort, you can master even the most advanced networking skills.
So how do you get started? Here are my five tips on how to leverage and grow your relationships for professional purposes and make networking a regular part of your career.
1. Learn from the experts
I struggled with a long period of unemployment when I lived in Boston in my mid-20s. How did I get unstuck? A career counselor at Northeastern University taught me simple networking techniques that led to me landing an unadvertised job.
I've improved those basic skills from the 1980s considerably by regularly reading books and articles on the topic, asking others for advice, or talking to career counselors and mentors. You can do the same.
2. Join a tribe
Don't wait until you're out of work to attend your first professional association meeting, conference or other events. Find ways to get involved in your field outside the office now.
Whether you volunteer or simply show up, you'll make important contacts and good friends. And by learning about the latest developments you'll make yourself more valuable to your current (and future) employer.
3. Help others
There are many benefits to helping others, including improvements in health and well being. It's also good for your career.
Make time for informational interviews, become a mentor, or serve on the board of a community group. Share your contacts far and wide. You'll not only feel good about giving back, you will also receive far more in return professionally.
4. Burn no bridges
Every city, no matter how large, is really a small town. Over the course of a career, you will keep meeting the same people.
Always treat others with the same respect and courtesy you expect. You never know who may be sitting on a hiring panel or reviewing a contract proposal.
5. Stay in touch
Don't neglect your network. Before I finished job hunting and moved permanently to Oregon in 1991, I'd met with more than 100 people over six months. I've worked hard to remain in contact and these relationships have been an important part of my success.
Connect with everyone you meet professionally on LinkedIn and other social networks. Send them an email when you land your job. Your career will be better for it.